One of my all-time favorite chilled desserts is a chocolate pie that I've been making for years. And before that, my mother used to make it for us. It's super simple to make and amazingly good.
I thought it would be fun to make a version of that same pie as individual desserts. It takes just a little more time to portion the components in the individual serving glasses, but it gives them a lovely air of elegance.

Use your favorite set of 8 ounce glasses or bowls for serving these beauties. Or use a mixed set if you like. The glasses you see here are cocktail glasses that I use quite often. I like their tapered sides, but a straight-sided glass is just fine.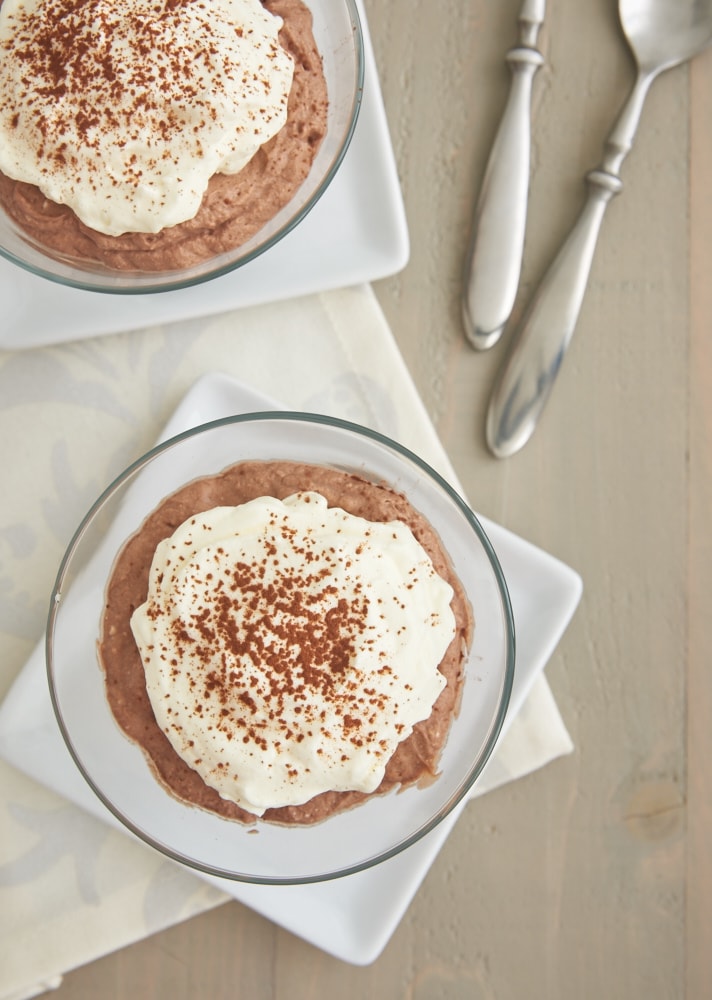 With the chill time required, these are a great make-ahead dessert. Just assemble them, cover with plastic wrap, and chill until dessert time. Make them a day or even two in advance if you like. You can add the whipped cream when you assemble them or wait and add it when you're serving.
You can use all sorts of things for topping off these pies. Stick to the chocolate theme with cocoa powder, chocolate curls, or chocolate sprinkles. Toasted nuts are also a great topping. Reserve some cookie crumbs or use a larger piece of cookie, like a cookie half. For a little fun, how about some chopped candy bars or even just roughly chopped chocolate?
Keep this recipe in mind for serving at a small gathering. You can also easily scale up the recipe for a larger party, or half it for two big servings for a special dinner for two.
This post contains affiliate links.