Make your springtime celebrations sweeter with these delicious and easy spring Bundt cake recipes!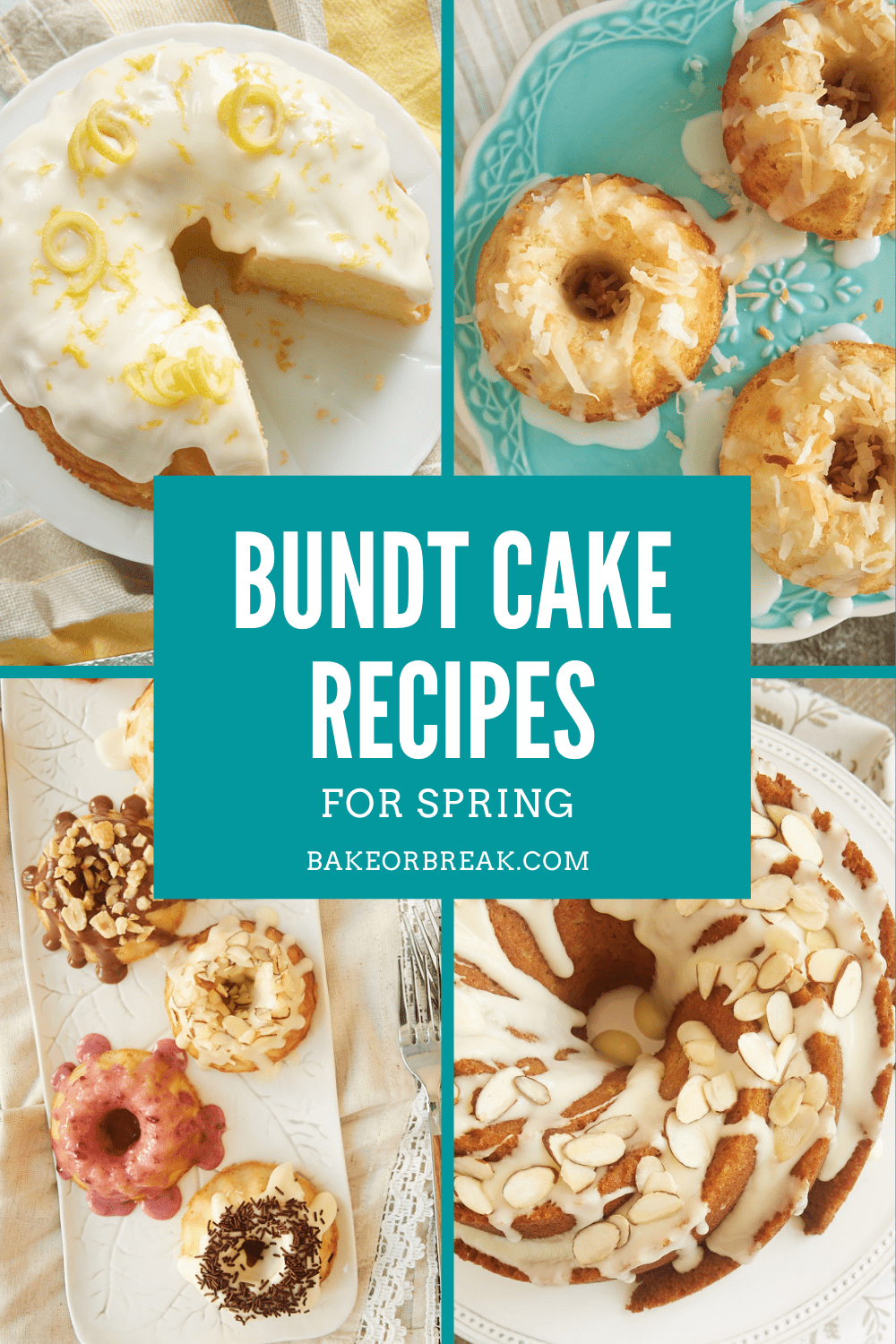 Spring Bundt Cake Recipes
With spring in the air, it's time to think about the great flavors of the season. And what better way to enjoy them than with a beautiful Bundt cake?
These cakes feature wonderful spring flavors like berries, citrus, and coconut, while also giving a nod to classic flavors like almond, vanilla, and bananas.
Tips for Baking Bundt Cakes
Each recipe is different and has its own specific tips, but here are some general tips to get you started. Also, take a look at my Bundt Cake Baking Tips and my favorite Bundt baking essentials on my Amazon Storefront!
Use a light-colored, metal pan. You'll get a more evenly and thoroughly baked cake. Learn more: How to Choose Baking Pans
Generously grease the pan. The more nooks and crannies in the pan, the more important this becomes. I most often use a cooking spray with flour, like Baker's Joy or Pam Baking.
Check your pan's size. You'll save a lot of heartache and a big mess if you make sure you're using the correct size pan. If you aren't sure of the capacity of your pan, fill it with water a cup at a time to see what it's size is. In general, Bundt pans shouldn't be filled more than half or two-thirds full to allow ample room for the cake to rise.
Let the cake cool. Don't rush the cooling process. After the specified cooling time, invert the cake onto a rack or plate as directed to finish cooling. If you've adequately greased the pan, then the cake should release from the pan easily after the initial cooling time.
Bake or Break is a participant in the Amazon Services LLC Associates Program, an affiliate advertising program designed to provide a means for us to earn fees by linking to Amazon.com and affiliated sites.