Make your springtime celebrations sweeter with these delicious and easy spring Bundt cake recipes!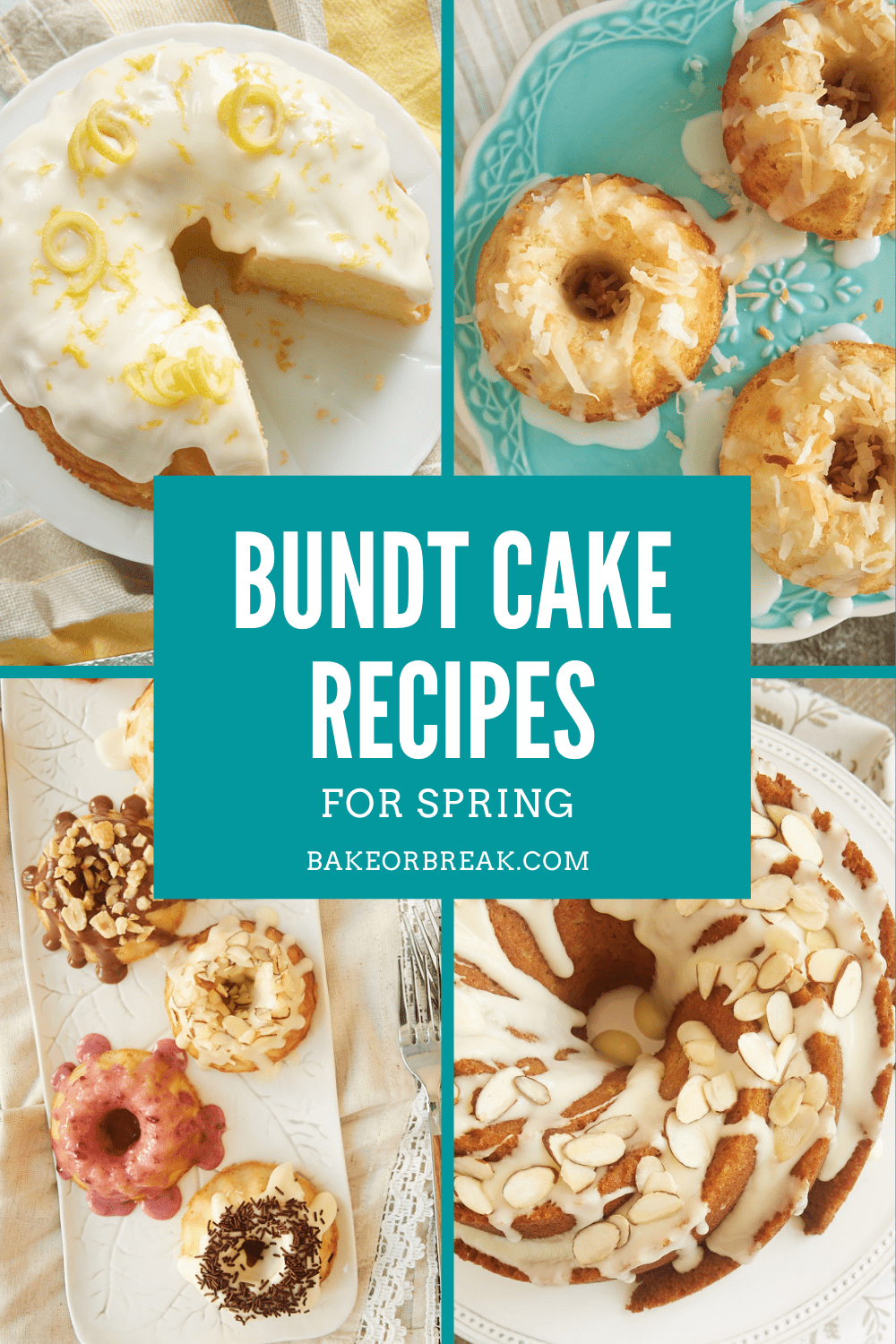 With spring just around the corner, it's time to think about the great flavors of the season. And what better way to enjoy them than with a beautiful Bundt cake?
These cakes feature wonderful spring flavors like berries, citrus, and coconut, while also giving a nod to classic flavors like almond, vanilla, and bananas.
Spring Bundt Cake Recipes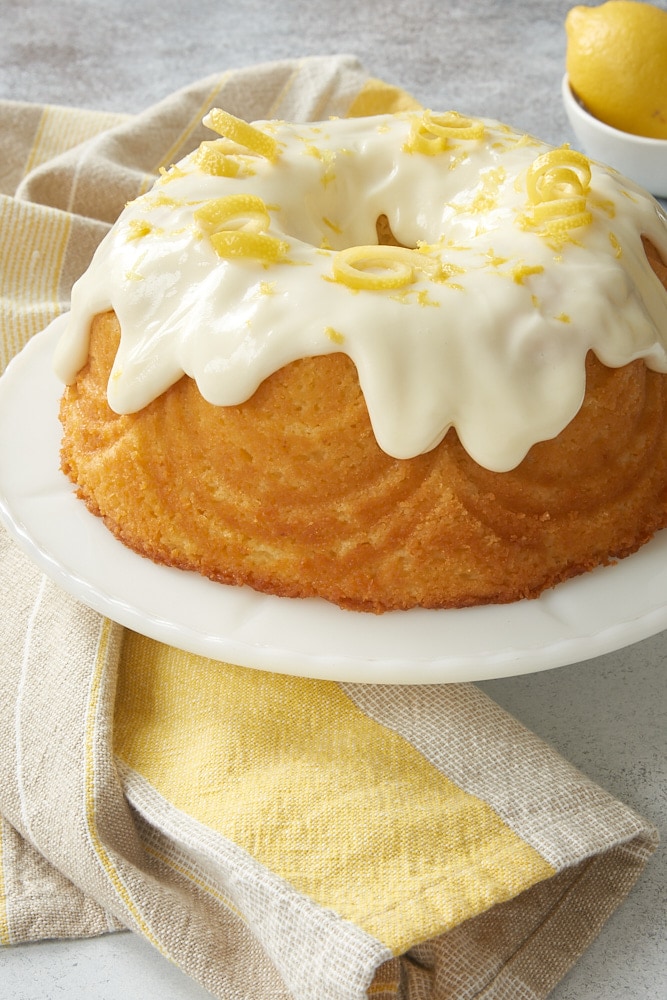 There's something so bright and refreshing about lemon desserts, and this Lemon Bundt Cake certainly delivers. With lemon in both the cake and the glaze, you're sure to get your lemon cravings satisfied!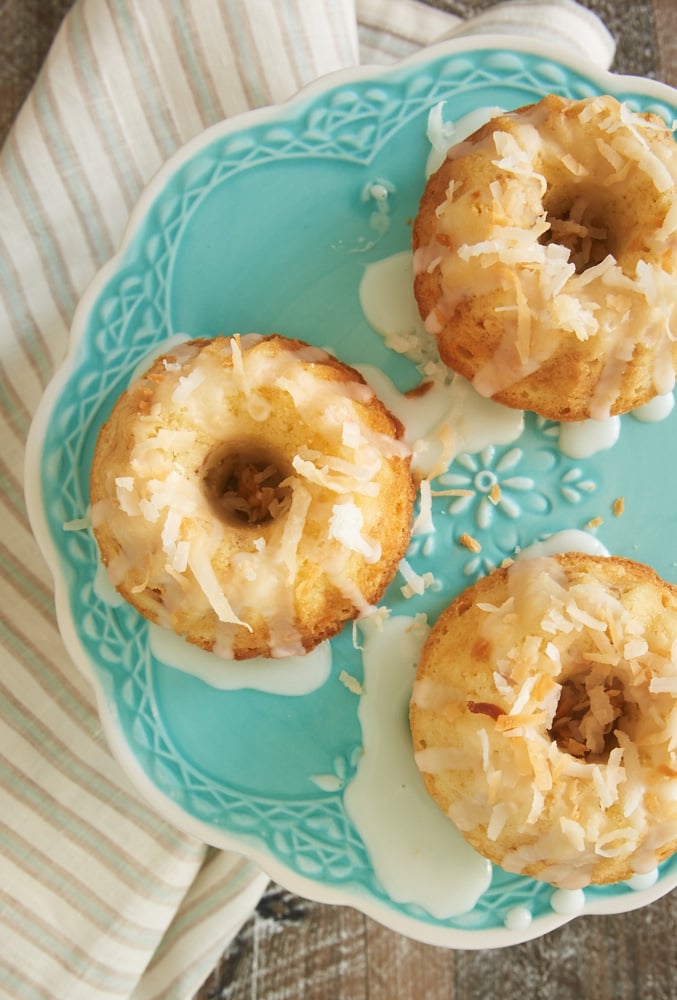 As much as I love coconut desserts year-round, they seem especially appropriate for springtime celebrations. These Mini Coconut Bundt Cakes are simple little cakes with lots of toasted coconut flavor.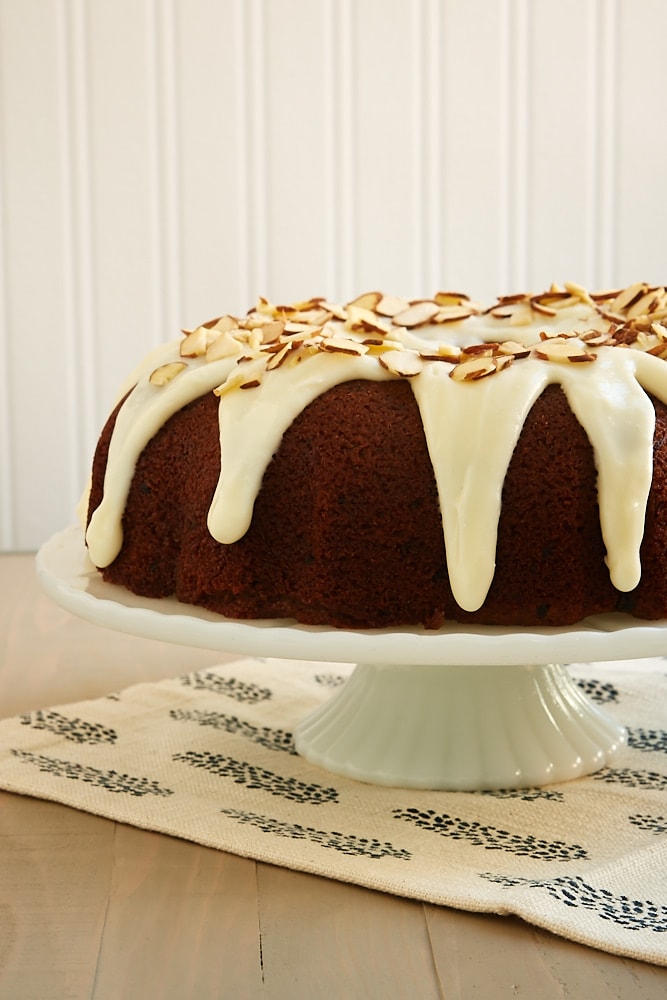 Blueberry Jam Cake is just the thing if you're craving blueberries but don't have fresh blueberries for baking. This cake has blueberry jam mixed right into the batter, giving the cake its signature color. Try this recipe with other jam flavors, too!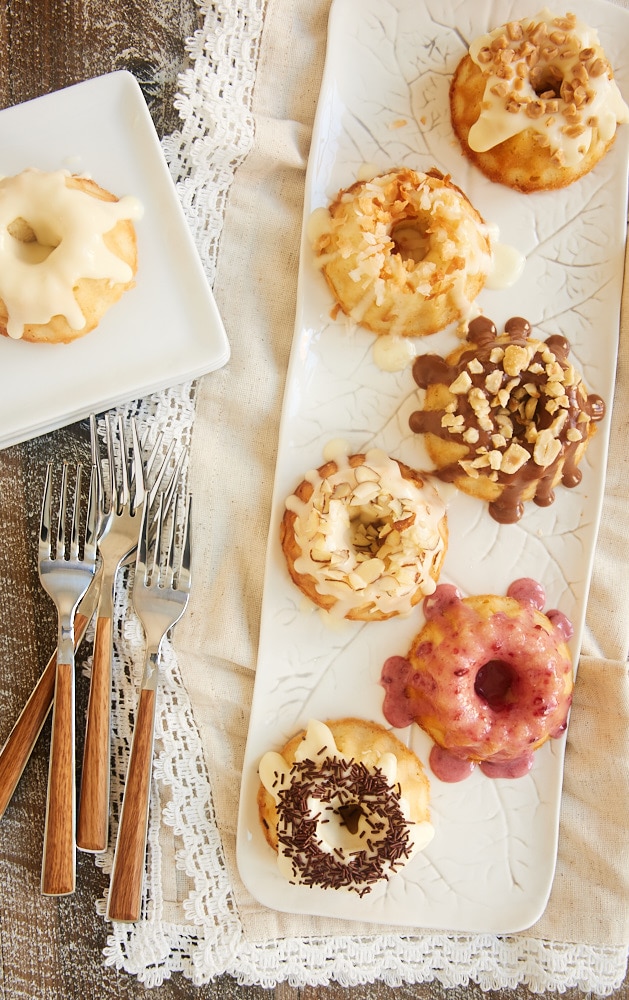 Mini Cream Cheese Pound Cakes are a favorite for special occasions. You can just pick one topping, or make a few to offer some variety.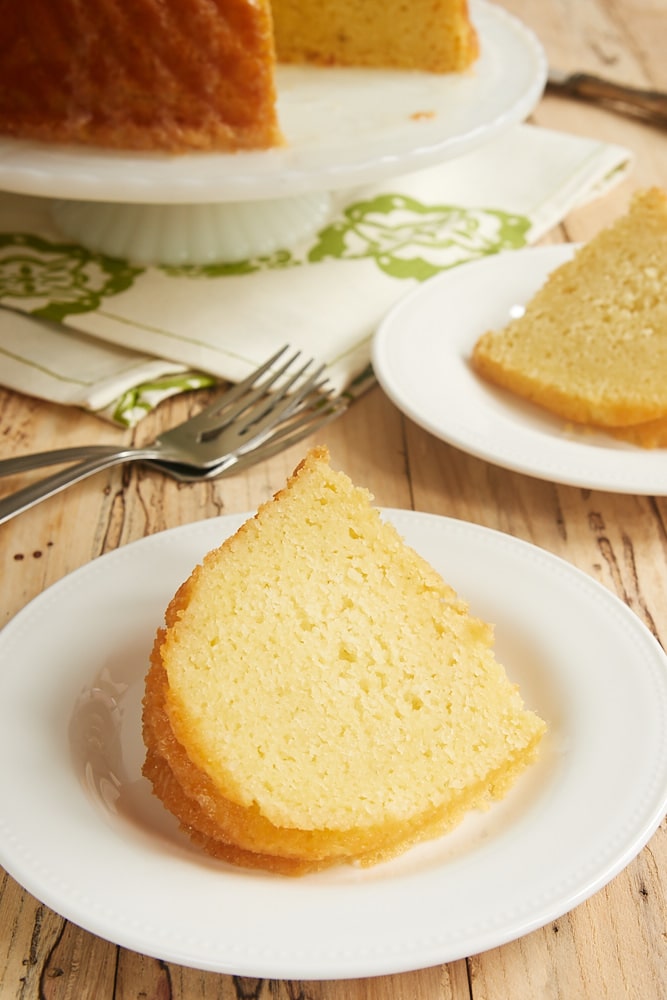 Lemons tend to get all the baking love, but don't forget about limes! Key Lime Bundt Cake features lovely lime flavor in an easy-to-make cake. And if key limes aren't quite in season yet, try it with regular Persian limes.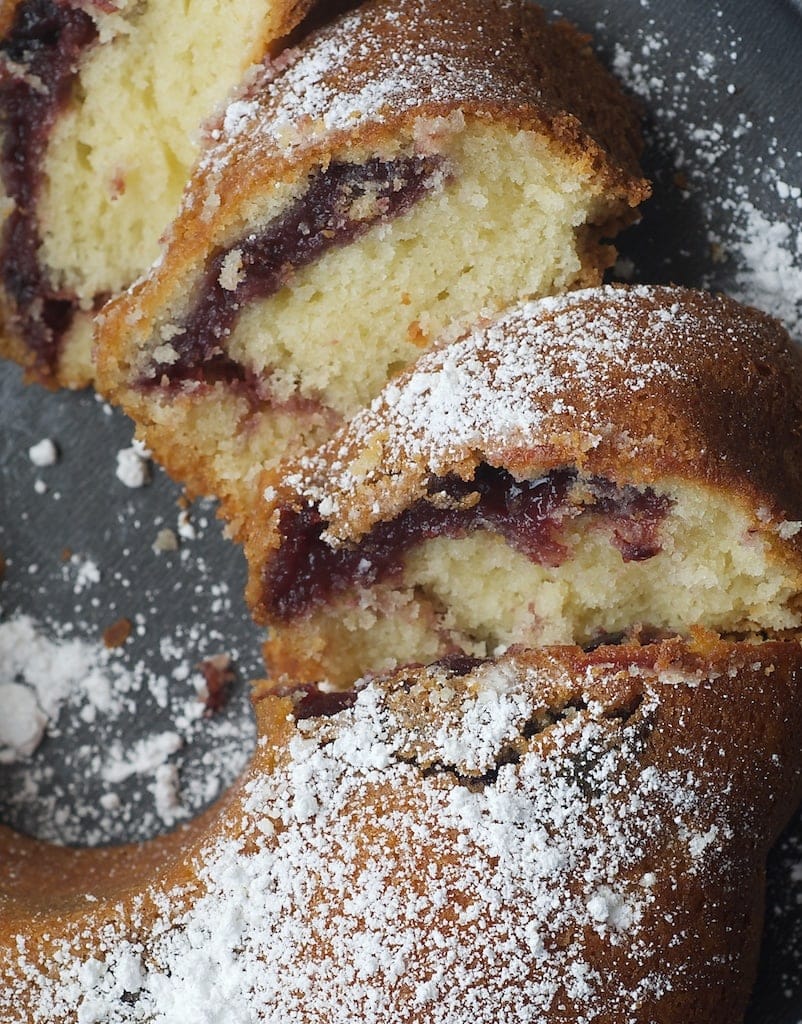 Cherry season is in the summer, but cherry preserves are available anytime! Black Cherry Sour Cream Coffee Cake is a lovely cake flavored with black cherry preserves. Enjoy this one from brunch all the way to dessert!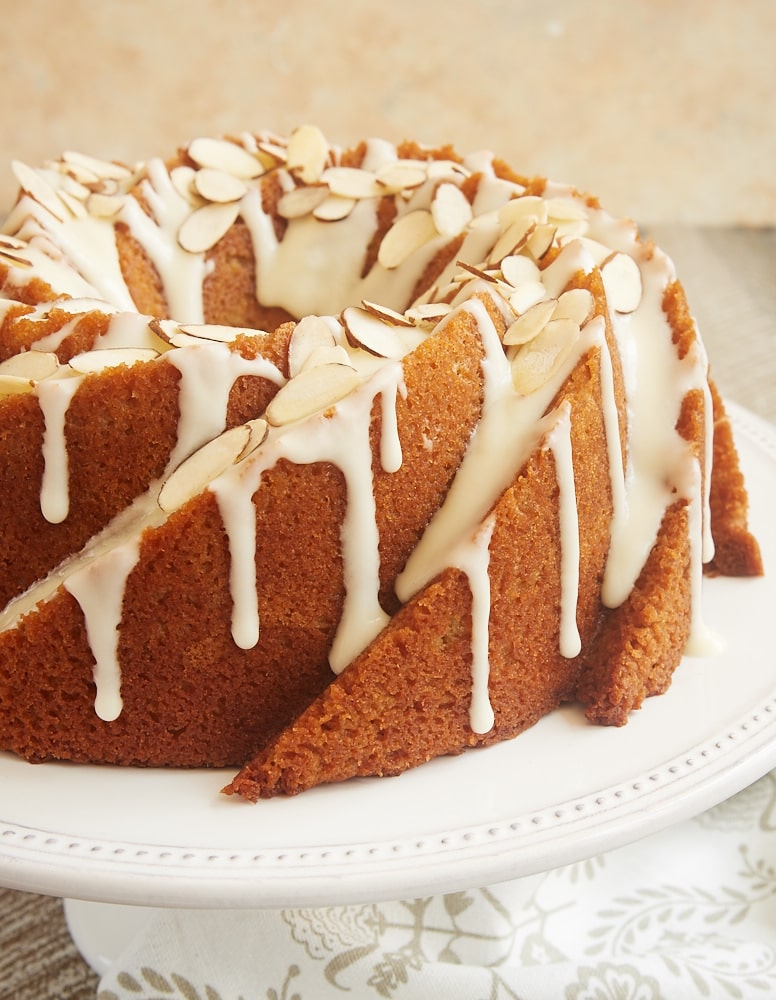 Amaretto Almond Bundt Cake is another of my go-to special occasion cakes. The flavor is amazing, and it's really just beautiful, too!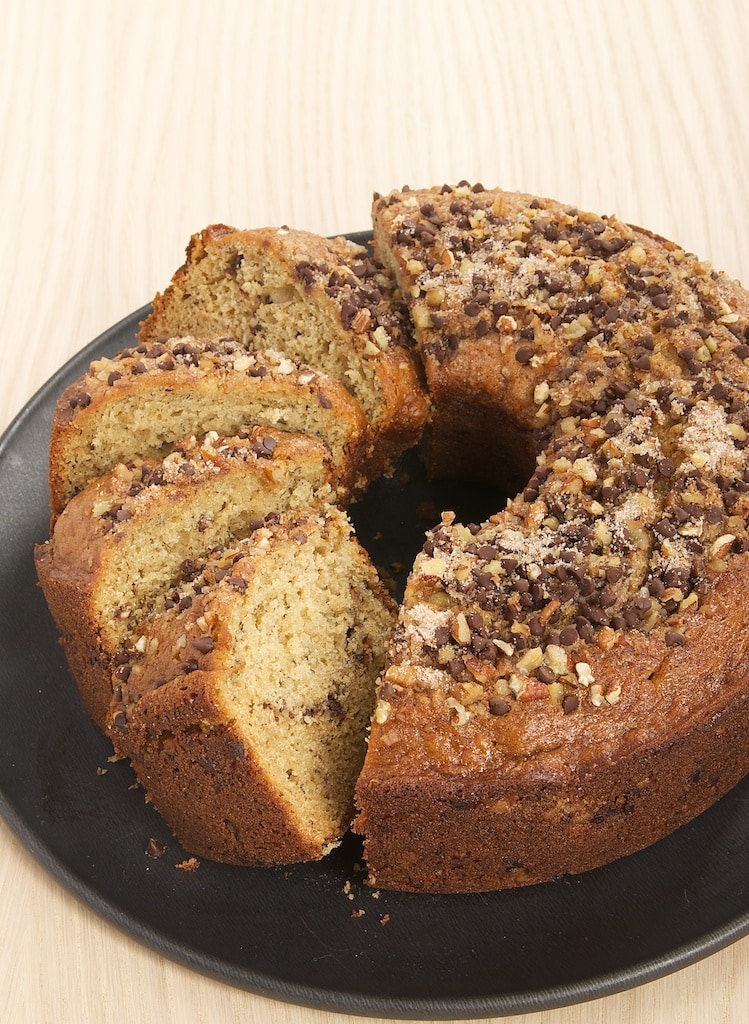 Sour Cream Banana Coffee Cake is a simple cake with plenty of flavor. Packed with chocolate chips and nuts, this cake is absolutely irresistible for brunch, snacking, and dessert!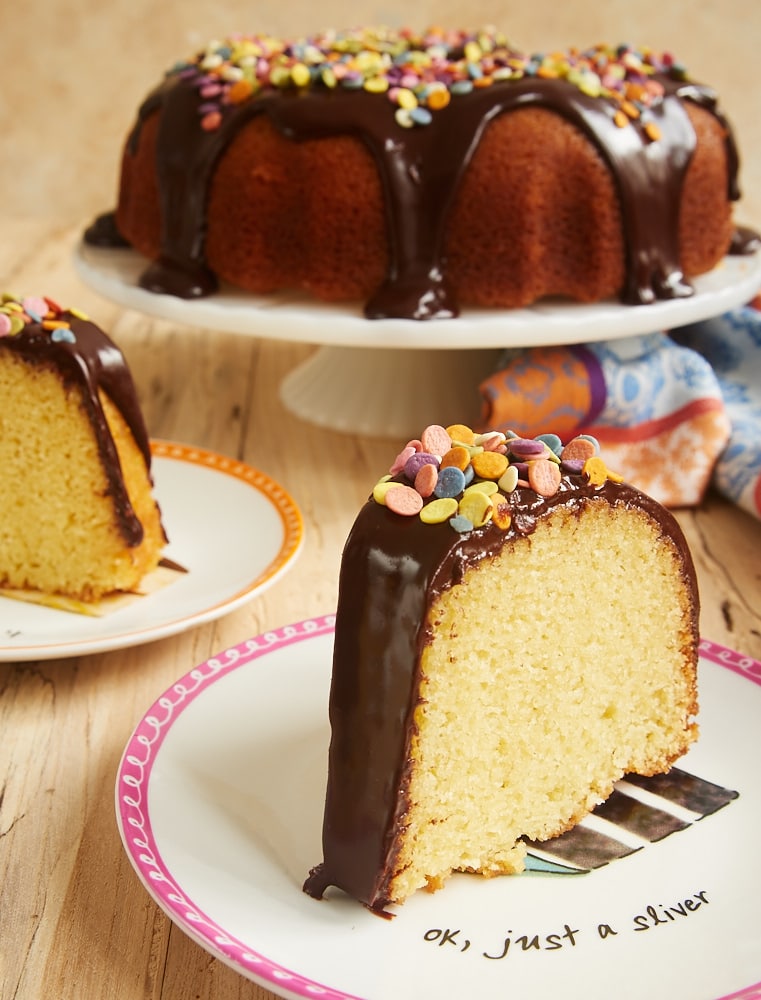 Yellow Bundt Cake with Dark Chocolate Ganache is always a good choice for a crowd-pleasing dessert. The simple flavors are always a hit. Top with some fun sprinkles to make it extra special!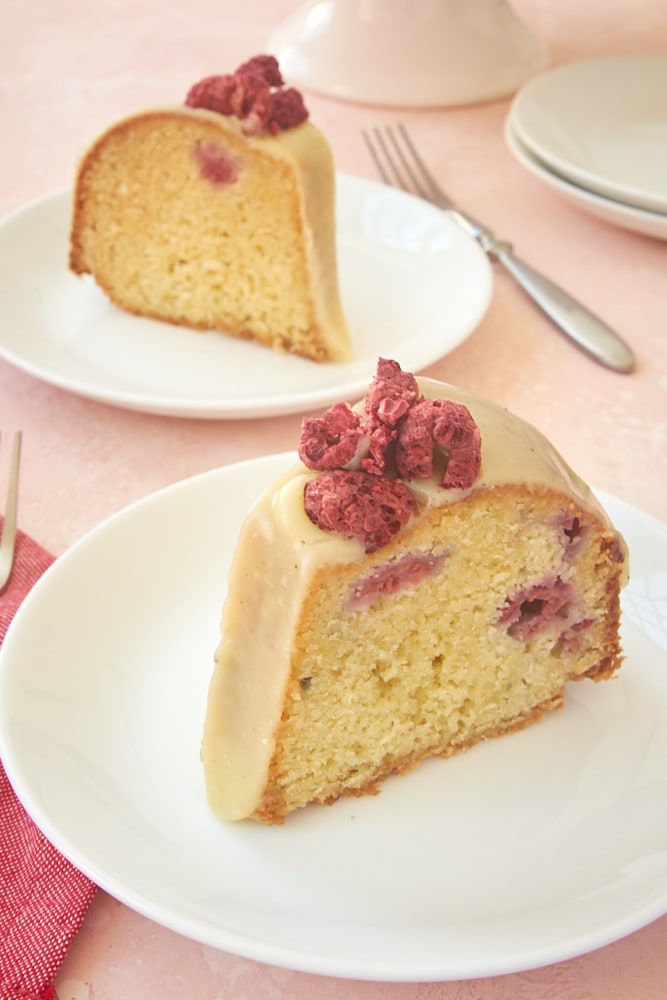 White Chocolate Raspberry Bundt Cake is wonderfully soft and moist. It's filled with lots of raspberries and topped with a two-ingredient white chocolate ganache. Beautiful and delicious!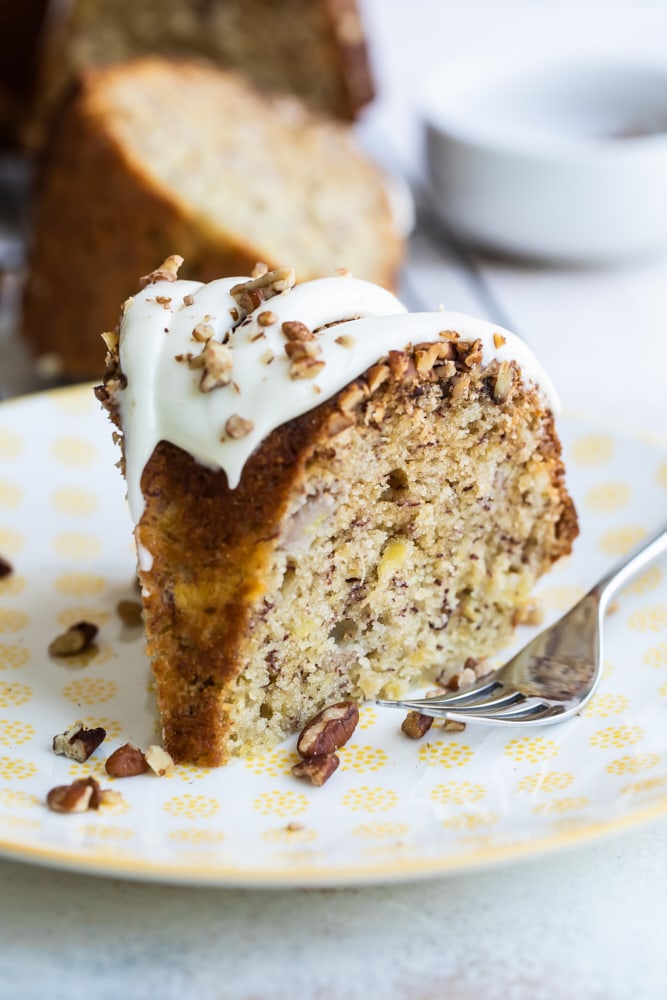 When I think of spring desserts, one of the first things that comes to mind is Hummingbird Cake. And this Hummingbird Bundt Cake is one of my favorite versions of it. It has such amazing flavors – bananas, pineapple, nuts, and cream cheese. It's absolutely irresistible!
If you're ready to dive into these springtime Bundt cakes, take a look at my Bundt Cake Baking Tips and my favorite Bundt baking essentials on my Amazon Storefront!
Bake or Break is a participant in the Amazon Services LLC Associates Program, an affiliate advertising program designed to provide a means for us to earn fees by linking to Amazon.com and affiliated sites.