Treat yourself and your favorite chocolate lover to these rich, dark, and delicious Flourless Chocolate Cakes for Two!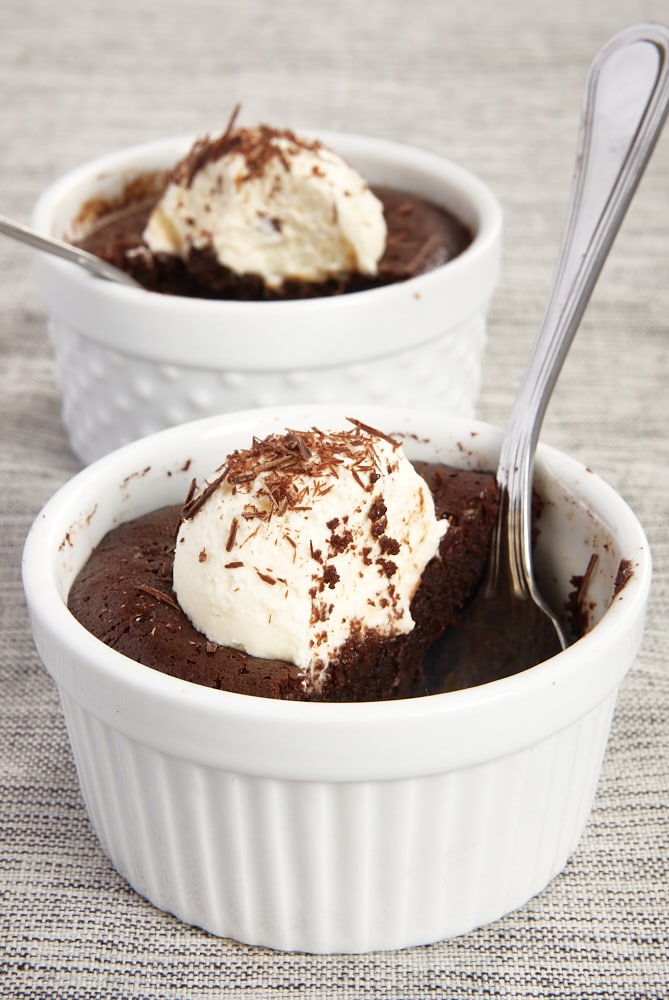 A couple of weeks ago, I told you that Quinn and I don't really celebrate Valentine's Day. We never have. But, I didn't tell you why we don't celebrate. Honestly, I was sparing all of you the eye rolls and gag reflexes.
So, here it is. We don't celebrate Valentine's Day because we don't need to celebrate it. We do plenty of sweet, thoughtful, fun things with and for each other all the time. Sorry, guys. Don't say I didn't warn you.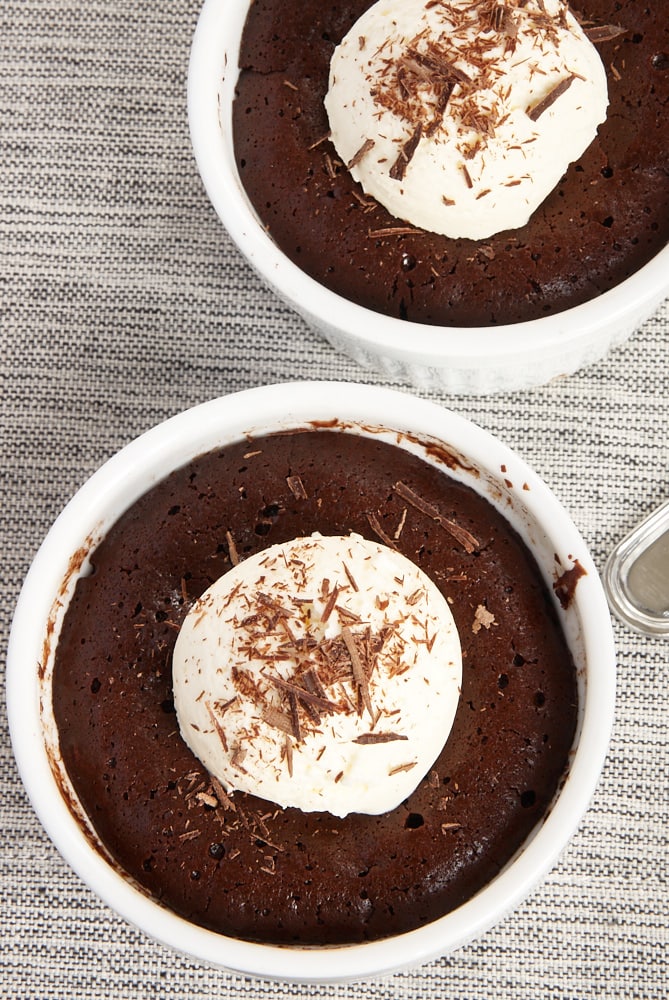 Anyway, while these little cakes might have been more appropriate to share with you leading up to Valentine's Day, I'm sharing them now because a) it seems wrong to hang on to them until next Valentine's Day and b) there are many other reasons to celebrate with individual chocolate desserts.
With all of that said, let's talk cake. Specifically, this kind of cake is one of my favorites. It makes no apologies for being all about the chocolate. It's rich and dense and just plain delicious.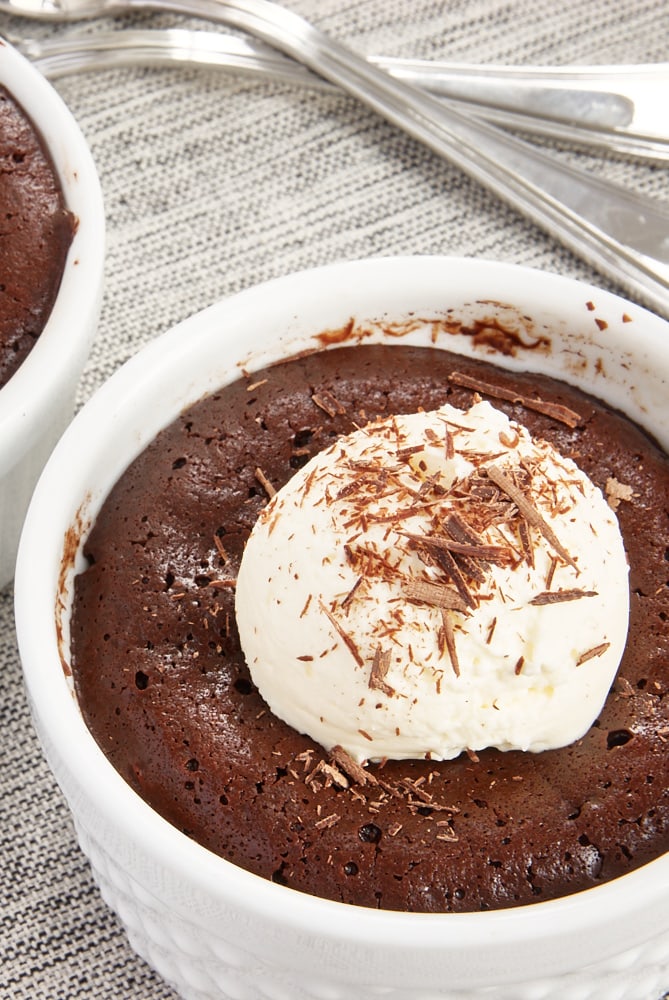 I like to serve these still in their ramekins, although you can certainly remove them easily and plate them however you like. I highly encourage a nice dollop of sweetened whipped cream and maybe some chocolate shavings. Then, just grab a spoon and dig in.
While these are a perfect ending to a special meal-for-two, the recipe is also easily scalable if you need to make more for a small gathering.
This recipe was originally developed in partnership with Go Bold with Butter.