For an impressive dessert for a smaller gathering, this 6-Inch Hummingbird Cake is sure to please! Such wonderful flavor!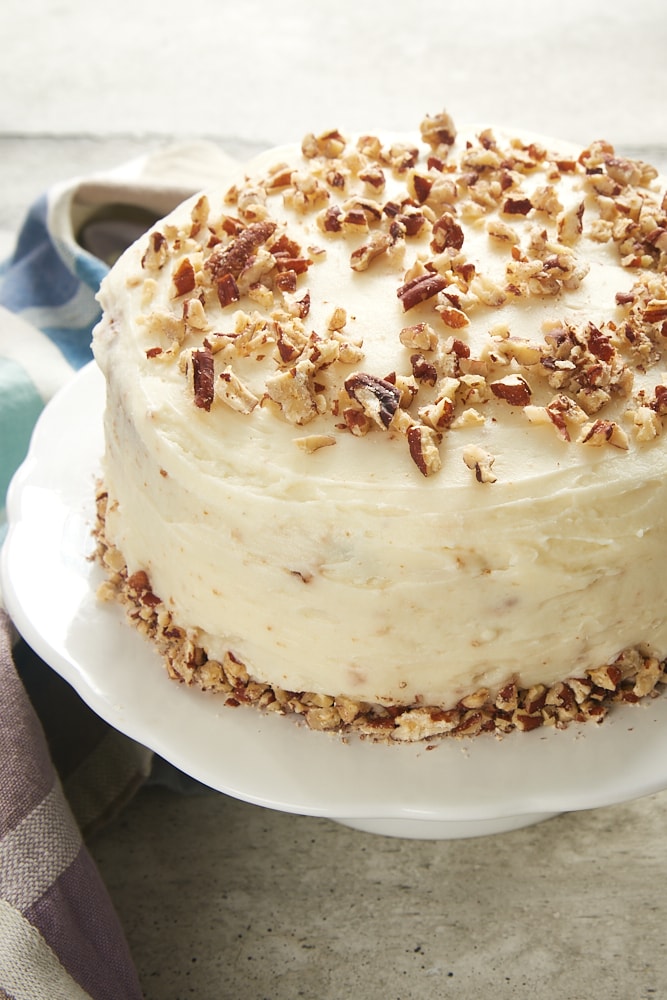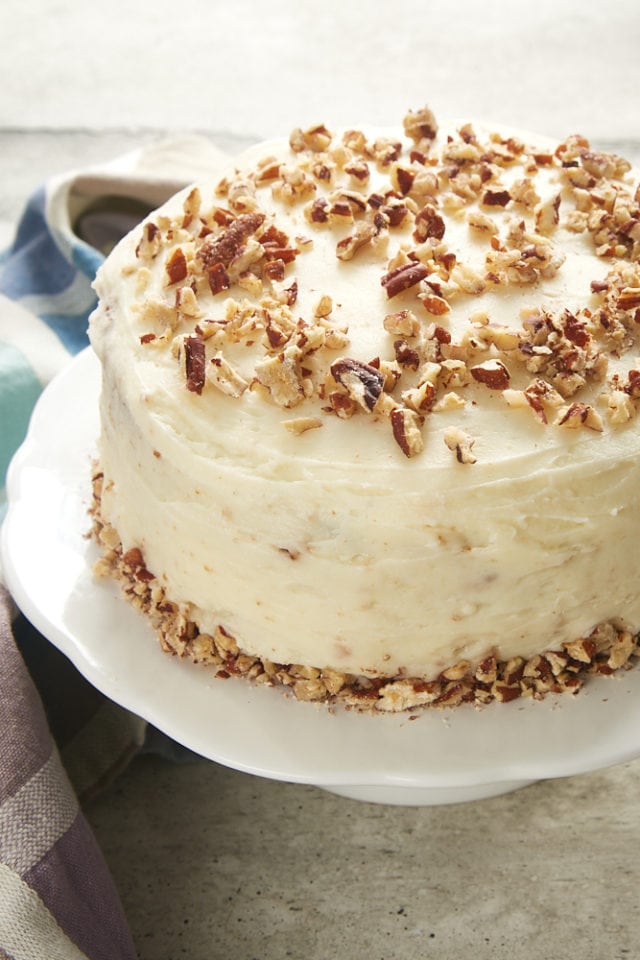 One of my all-time favorite cakes is Hummingbird Cake. The combination of flavors and the soft texture is pretty darn perfect in my book.
A traditional Hummingbird Cake is a tall, layered cake that can feed a crowd. But for smaller gatherings, this scaled down small batch Hummingbird Cake is just as beautiful and delicious!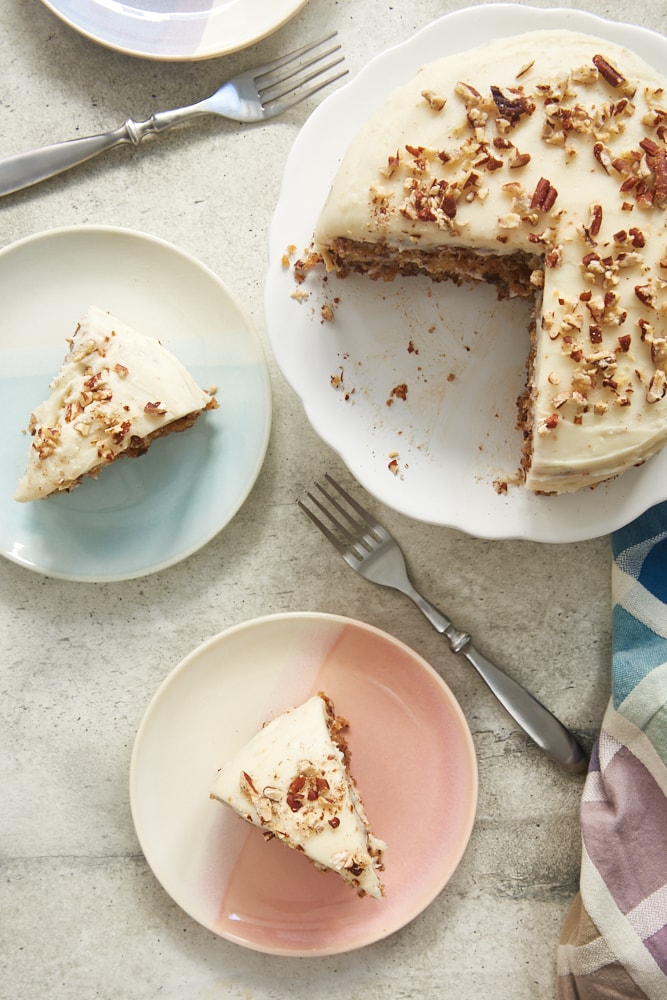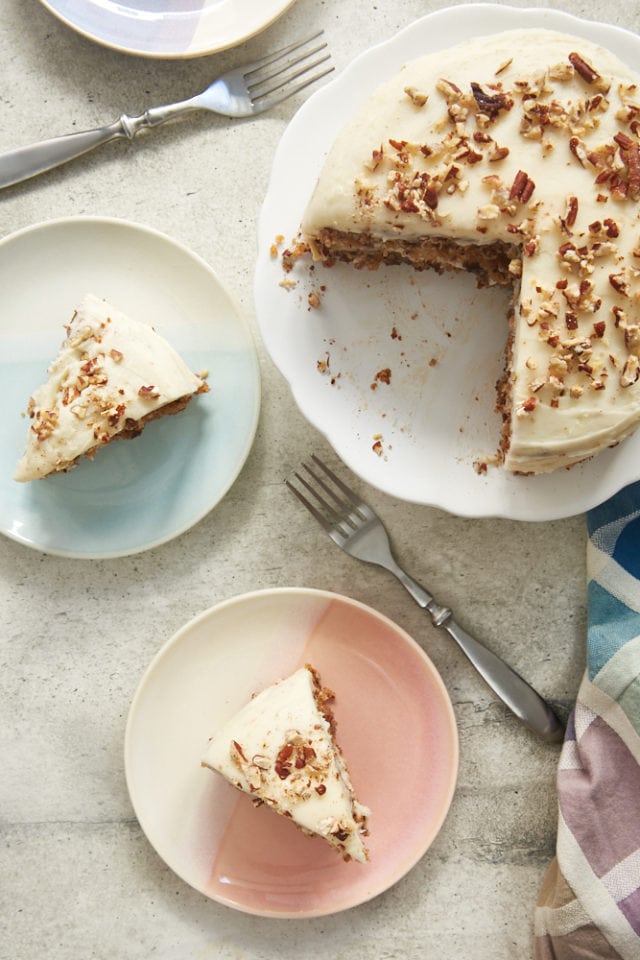 What is Hummingbird Cake?
For those of you unfamiliar with Hummingbird Cake, let me happily introduce you to it and all its glory. It's an absolutely lovely cake made with bananas, pineapple, pecans, and a hint of cinnamon. And it's usually topped with cream cheese frosting. And it's so, so good.
It's a wonderfully soft, moist cake that's about 85% cake and 15% banana bread. Somehow, it manages to be soft and sturdy at the same time.
There's not a clear history of why it's called Hummingbird Cake. I've read things like it's sweet enough to attract hummingbirds. I'm not sure about the validity of that, but it's a charming name for a special cake.




Tips for Success
Measure accurately. Use a kitchen scale if you can. Otherwise, spoon and sweep.
Use light-colored metal pans. Darker pans tend to bake the outside edges more quickly, leaving the middle under-baked.
Line the pans with parchment paper. This may seem like a tedious, needless step, but I assure you it will make removing the cake layers from the pans much easier.
Don't toss out the pineapple juice. You'll want some of that juice for both flavor and moisture in Hummingbird Cake. I most often use canned pineapple for this cake, but you can use fresh if you like. When you're measuring the pineapple, try spooning it into a measuring cup so that you're also getting some of the juice. You can add a bit more juice if the batter seems dry or tacky.
Toast the pecans. While this isn't a requirement, the flavor of toasted pecans really works well here. To toast them, place them in a single layer on a lined, rimmed baking sheet. Bake about 10 minutes, or until fragrant and toasted.
Divide the batter as evenly as possible. Having equal amounts of batter in each pan will help ensure even baking. I find it's easiest and most accurate to weigh my mixing bowl when it's empty and again when the batter is mixed. Subtract the empty weight from the filled weight, and divide by two to determine how much batter to put in each pan. One at a time, place the baking pans on your scale and zero the weight before adding batter to the pan.
Sift the confectioners' sugar. To make the smoothest possible frosting, don't skip the sifting step.
Use a crumb coat when frosting. I'm the first to admit that my frosting skills aren't the greatest. But even with my limited skill (or maybe because of it?), I find that the texture of this Hummingbird Cake can make it a little tough to frost well. Especially when frosting the sides of the cake, a thin coat of frosting applied first will help the remaining frosting go onto the cake more smoothly without as much cake crumb working its way into your frosting.
How to Store Hummingbird Cake
Cream cheese frosting doesn't hold up very well at room temperature for long. You should be able to leave it at room temperature for a couple of hours.
Keep any remaining cake tightly covered in the refrigerator, and then bring it to room temperature before serving. If stored well, it should keep for up to a week.
For longer storage, you can tightly wrap and freeze it. Thaw the cake overnight in the refrigerator, and then bring to room temperature for serving.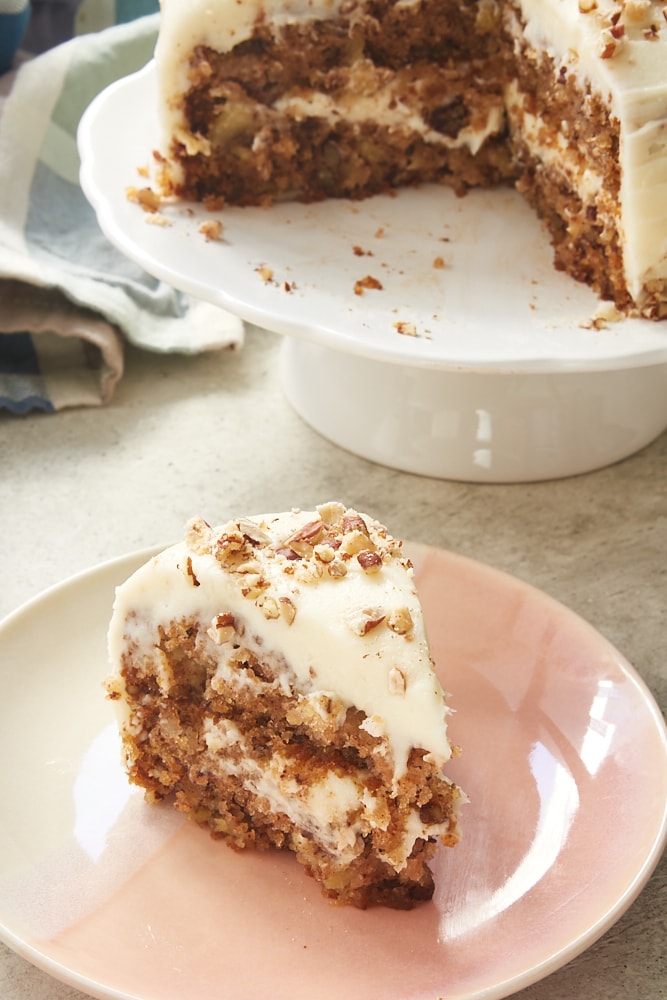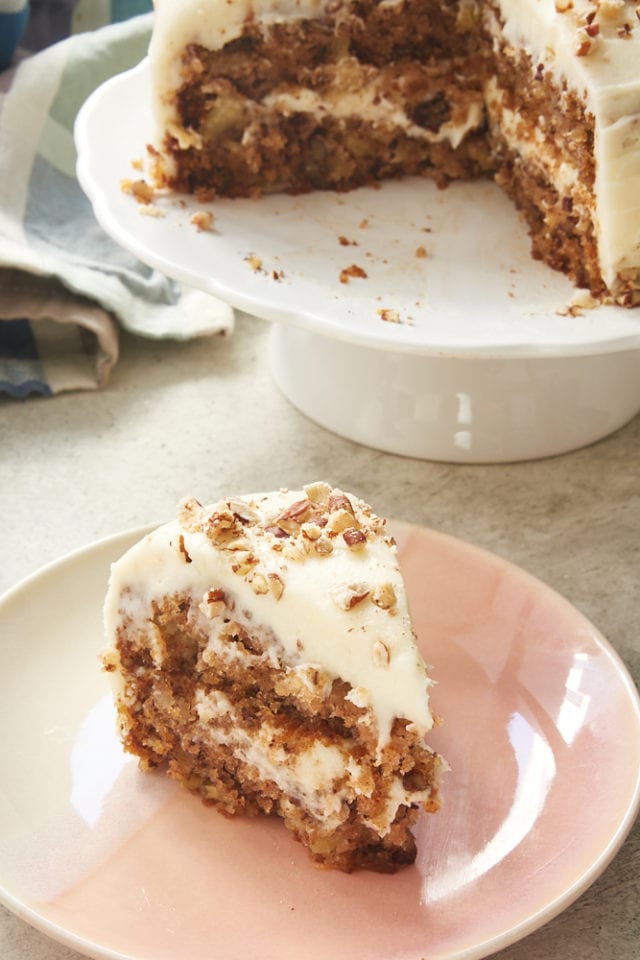 In a dessert world populated with lots of chocolate and vanilla, Hummingbird Cake stands out as a unique treat. And as someone who adores all things chocolate and vanilla, it seems quite the testament that I list this cake among my all-time favorites. I hope you'll enjoy it as much as I do!
Find more cake recipes in the Recipe Index.
More Hummingbird Desserts