Need a simple dessert for just a few? Try this Mixed Berry Cream Cheese Crisp with an assortment of berries and a cream cheese topping!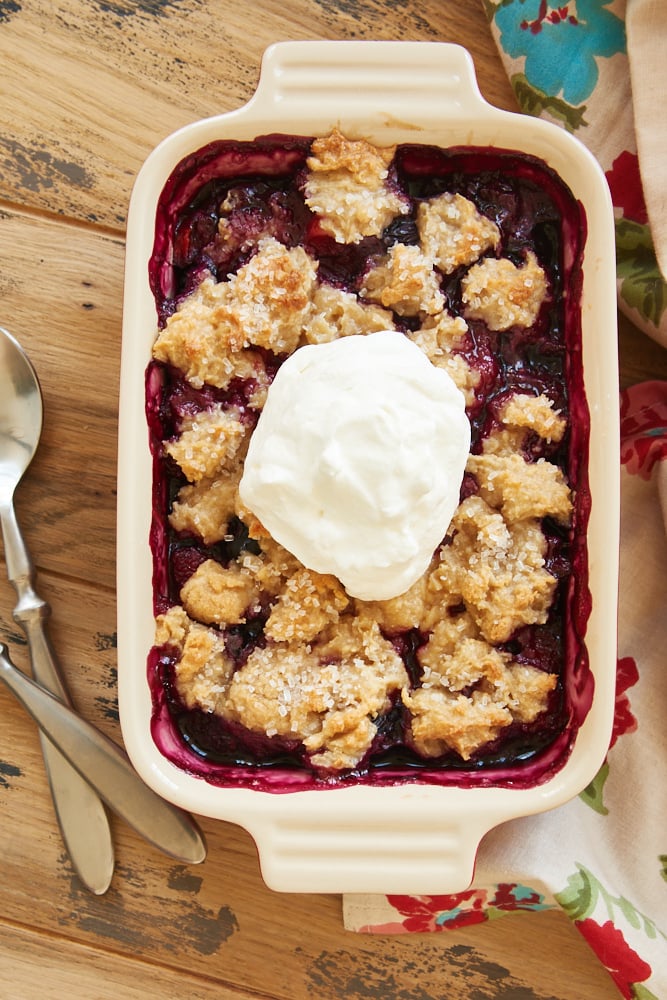 It seems like every summer I share at least one recipe like this one that makes enough for just a few. That's what tends to happen when I have a random assortment of leftover berries. And this small batch Mixed Berry Cream Cheese Crisp is just perfect for serving a few people or just for using up some leftover berries you don't want to go to waste.

This berry crisp offers a delicious twist to traditional crisp toppings with the use of cream cheese. You'll notice that this topping has a little different texture than the usual crisp topping. It's softer and stickier than most, thanks to the softened cream cheese. It works best to drop it by small portions over the top of the berry mixture.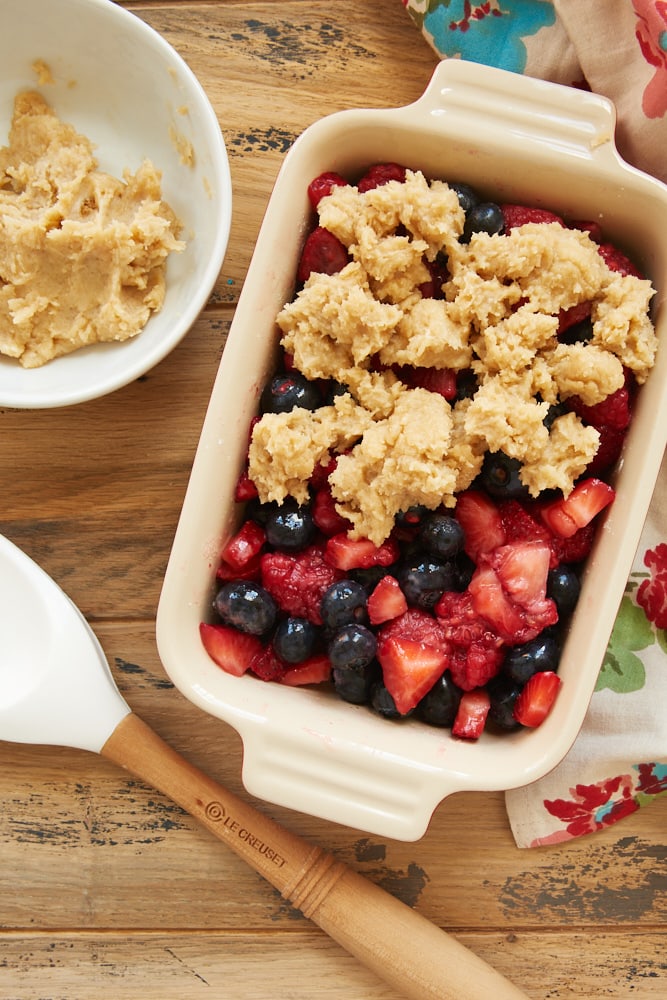 Like most fruit crisps, this one is so, so easy to make. The berry mixture is mixed super quickly, and the topping comes together easily as well. It's just the level of effort most summer days afford for baking.
You can use any combination of berries you like for the filling. Or if you prefer just one type of berry, that's perfectly fine, too. This is the kind of recipe that I like to make when I've got a little of this and that in the refrigerator, but you should certainly feel free to make it your own.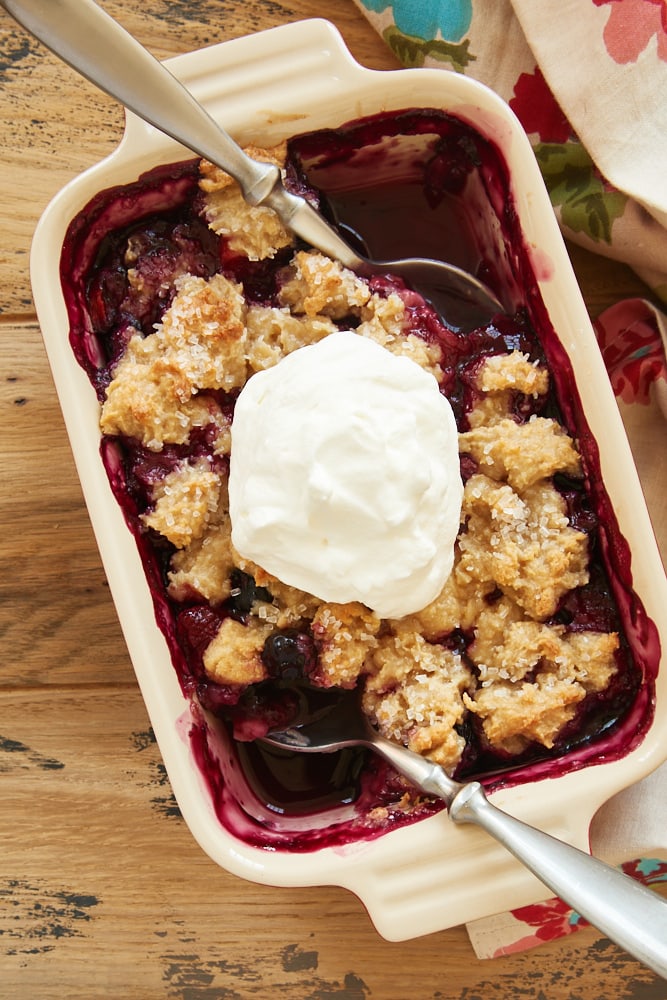 I often make this crisp in a small baker with about a 1/2 quart (2 cup) capacity. Any baker with roughly that capacity will work. You can also divide the filling into ramekins if you'd like to make individual servings.
When you're ready to serve this berry crisp, I recommend topping it with sweetened whipped cream or ice cream. Either is a great choice to top off warm servings of this delicious berry dessert.
Find more crisps and crumbles in the Recipe Index.
More Berry Crisps and Crumbles