Need a great dessert for just a few dessert lovers? Try this 6-Inch Yellow Cake with Chocolate Frosting!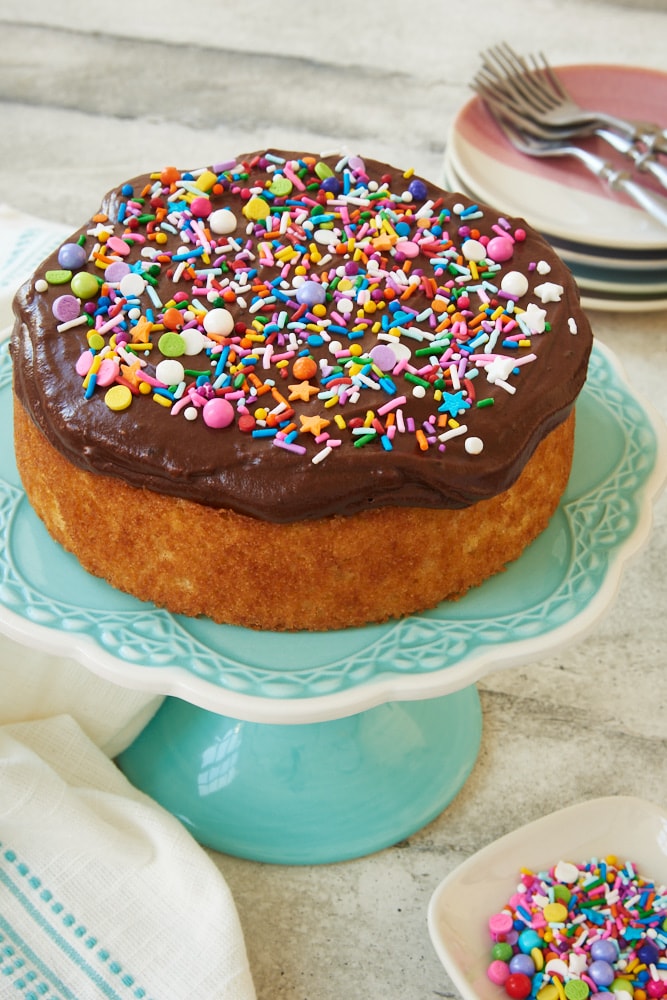 Small Batch Yellow Cake with Chocolate Frosting
These days, I find myself looking more and more to bake scaled down recipes. With just the two of us at home, it's nice to treat ourselves to homemade baked goods without having lots of leftovers.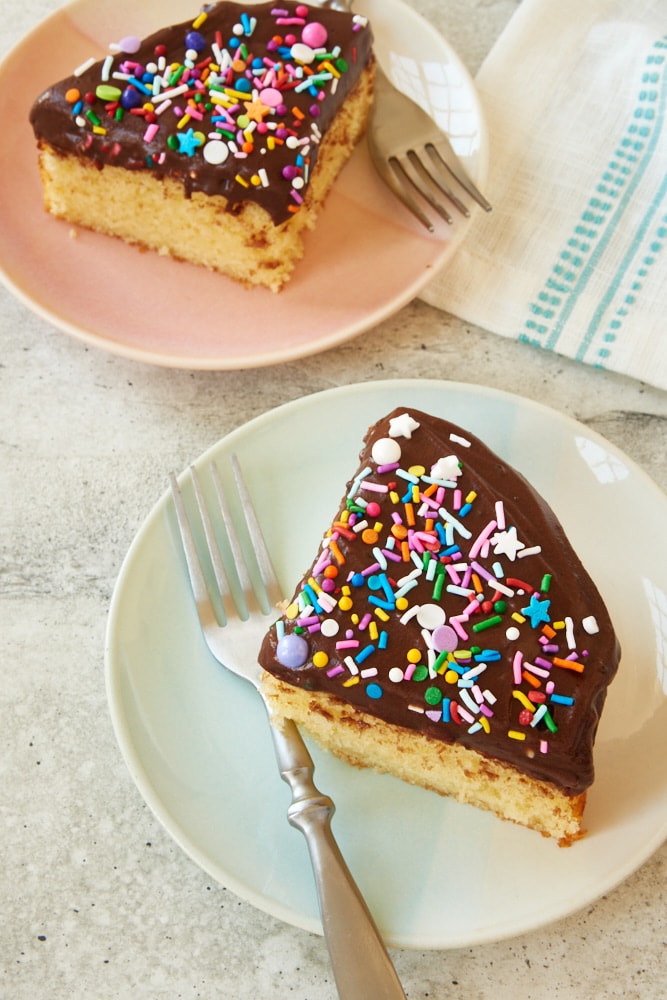 Luckily, that's where recipes like this 6-Inch Yellow Cake come into the picture. It's soft and moist and fluffy and really just delicious. It's a scaled-down version of a classic yellow cake that bakes up nice and tall. It's just the right size for the two of us to enjoy over a few days or to share with a couple more dessert lovers.
For more 6-inch cake recipes, try my Hummingbird Cake, Chocolate Cake with Marshmallow Frosting, and Spice Cake with Cinnamon Cream Cheese Frosting.
When it comes to cake, it's tough to go wrong with the classic pairing of yellow cake and chocolate frosting in this recipe. You can, of course, change the frosting if you like. This frosting is a very simple chocolate buttercream that has a lovely, rich chocolate flavor. And I can't resist adding some sprinkles to make it fun!
This small batch cake makes enough for 4 generous servings or 6 smaller servings. We find that's nice for us because we can enjoy it over a few days. It stays fresh and we get a special dessert to enjoy without wasting any.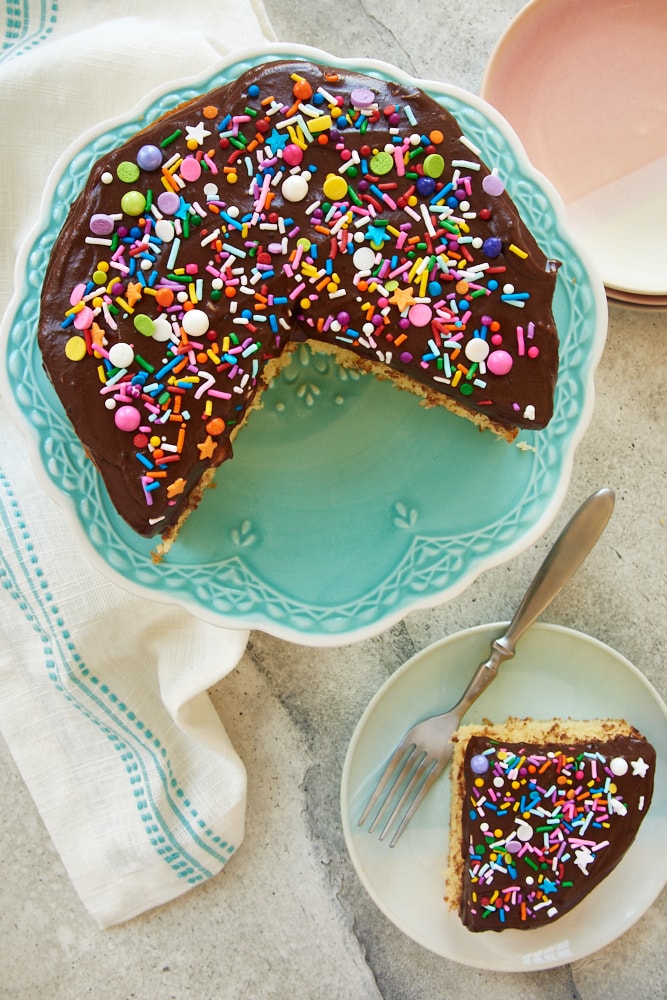 You won't find many surprises along the way making this cake. It's a fairly straightforward recipe that will likely feel familiar to you if you've baked your share of cakes. As always, be sure to measure accurately and don't over-mix the batter.
If you're a fan of small batch recipes, then a 6-inch cake pan is a great addition to your baking pan collection. If you're not quite ready to get one or you just want a slightly larger cake, you can double this recipe for a 9-inch round or 8-inch square pan. Either way, it's such a lovely and simple dessert that's equally as worthy of a special occasion or as a "just because" dessert!
Find more cake recipes in the Recipe Index.
More Scaled-Down Dessert Recipes