Make your summer extra sweet with these favorite blueberry recipes!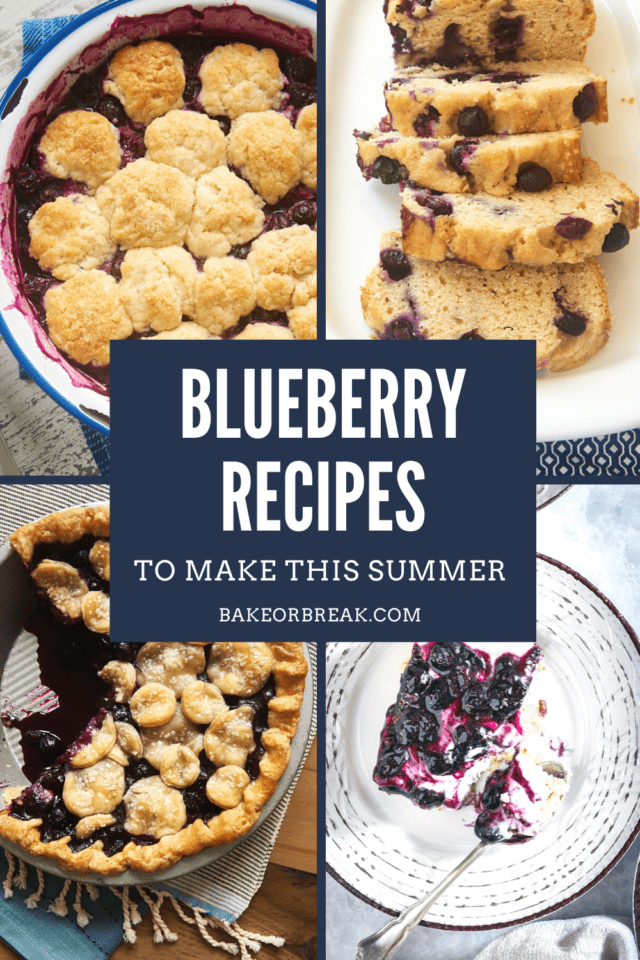 I try to bake with a variety of flavors. As much as I bake, it's good to keep things interesting. But if you've spent some time perusing the recipes here on BoB, you'll see that some flavors tend to get featured more than others. Blueberries definitely fall into that category.
If you're a big fan of blueberries, too, then this collection of recipes is your dessert bliss. Grab some blueberries and get baking!

Best Blueberry Recipes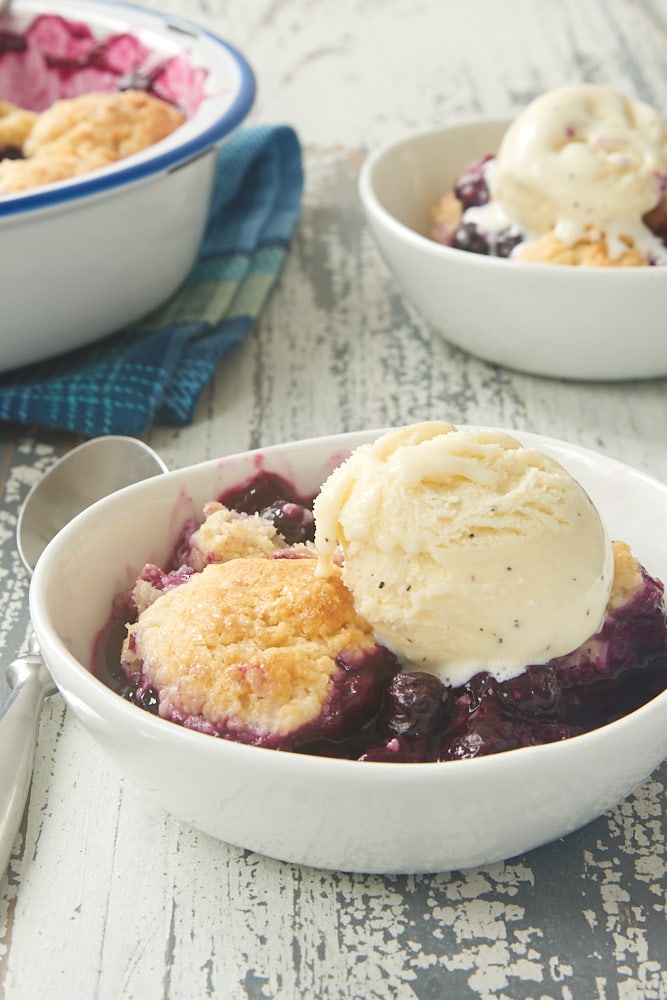 When it comes to simple desserts, cobblers are pretty tough to beat. This Blueberry Cobbler with Ginger Biscuits offers a little twist on a traditional dessert by adding a hint of ginger to the topping. You'll see more of this blueberry-ginger combo in this collection because it's just so good!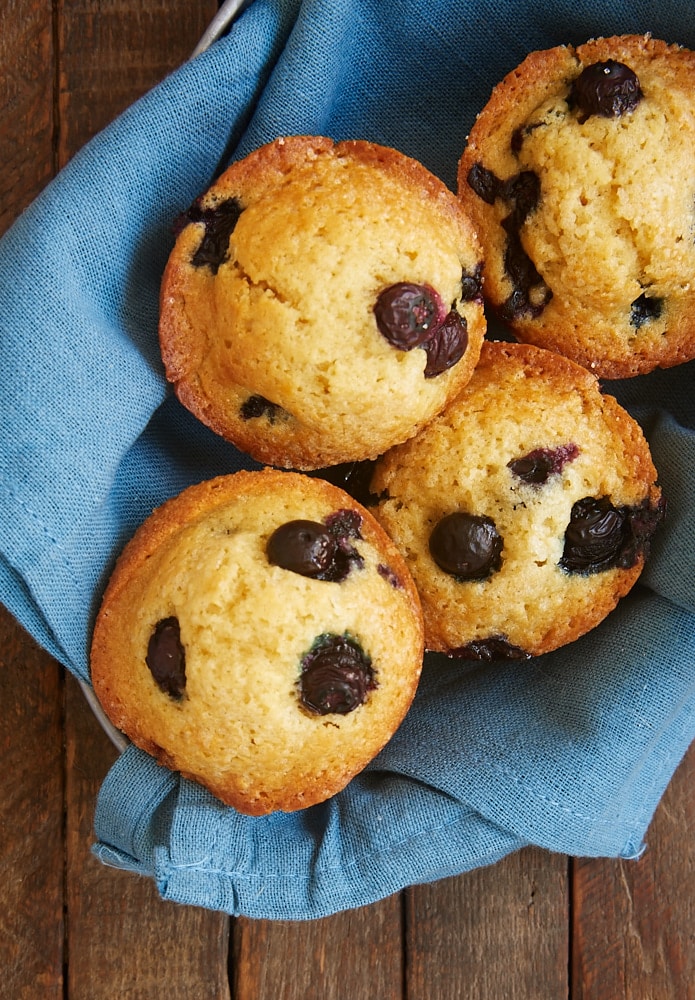 We can't talk blueberry recipes without bringing muffins into the conversation. These Quick and Easy Blueberry Muffins are a no-frills, super simple favorite. If you can't get enough blueberry muffin deliciousness, also take a look at Blueberry Sour Cream Mini Muffins and Blueberry Crumb Muffins.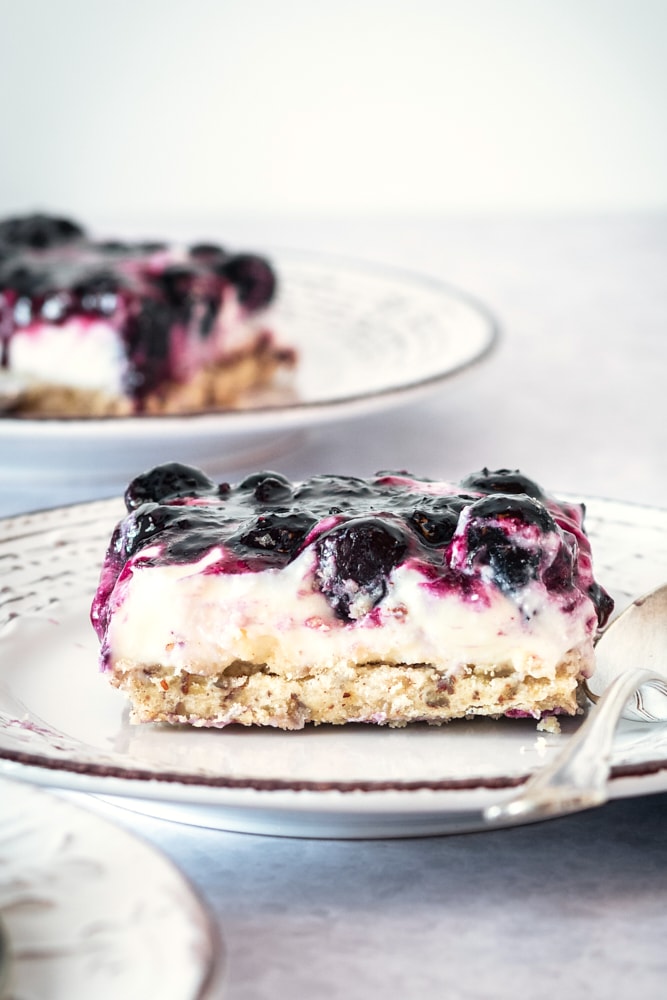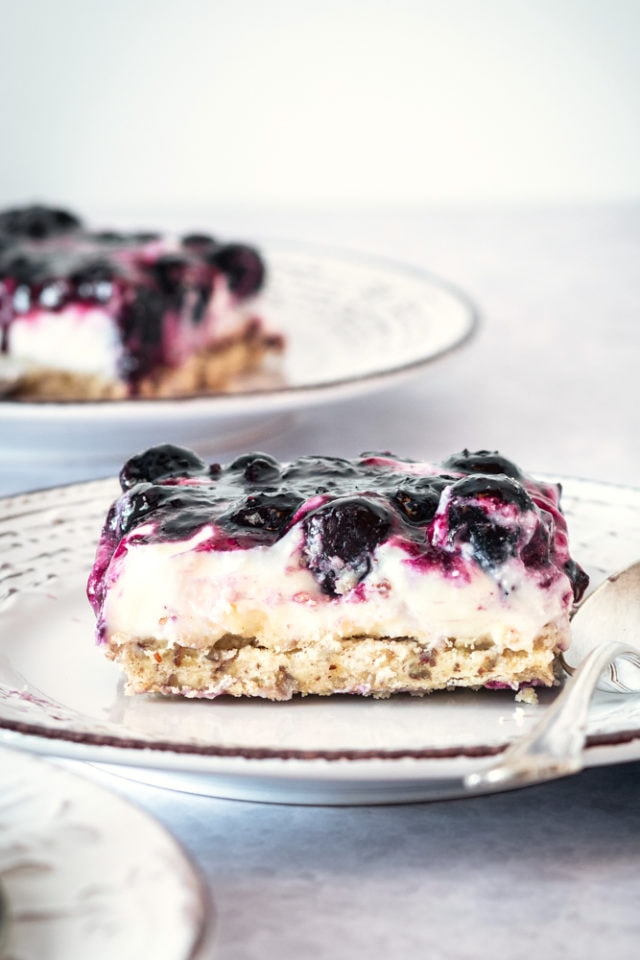 My mother used to make something very much like this Blueberry Jamboree, and it was one of my favorite things she made. Her version used some shortcut ingredients, but this recipe is a from-scratch version via Magnolia Bakery. It's one of those deliciously cool, creamy desserts that always tempts you to go back for seconds.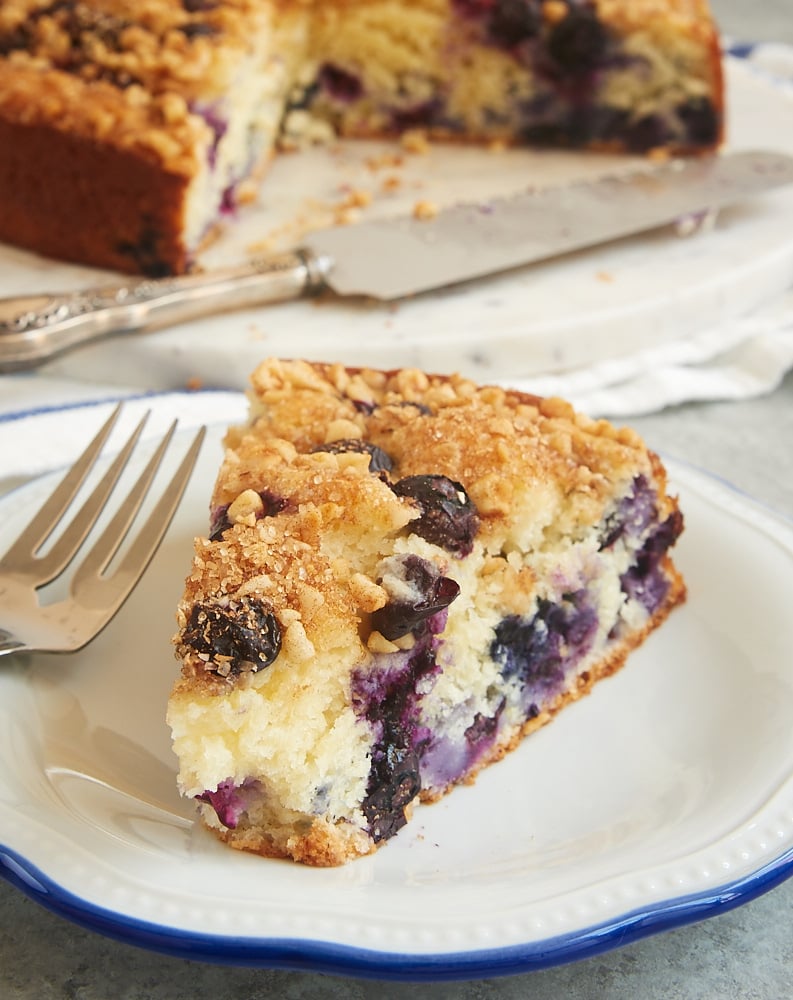 Blueberry Coffee Cake is just what I want out of a coffee cake. It's not too sweet, and it has a lovely texture thanks to the addition of yogurt to the batter. That nutty cinnamon topping doesn't hurt, either. Make this blueberry recipe for a special brunch or just to have for a sweet snack.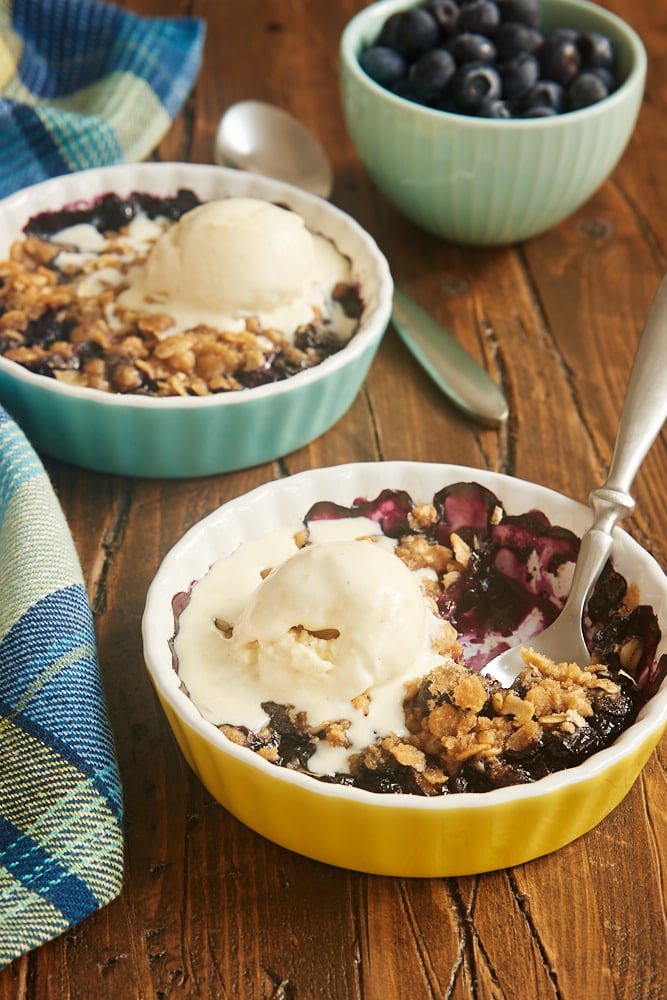 When I have just a handful of blueberries on-hand, that's when I love to whip up Blueberry Crumble for Two. You can have these assembled and in the oven in short order. Then you'll have a special dessert to share with your favorite berry lover!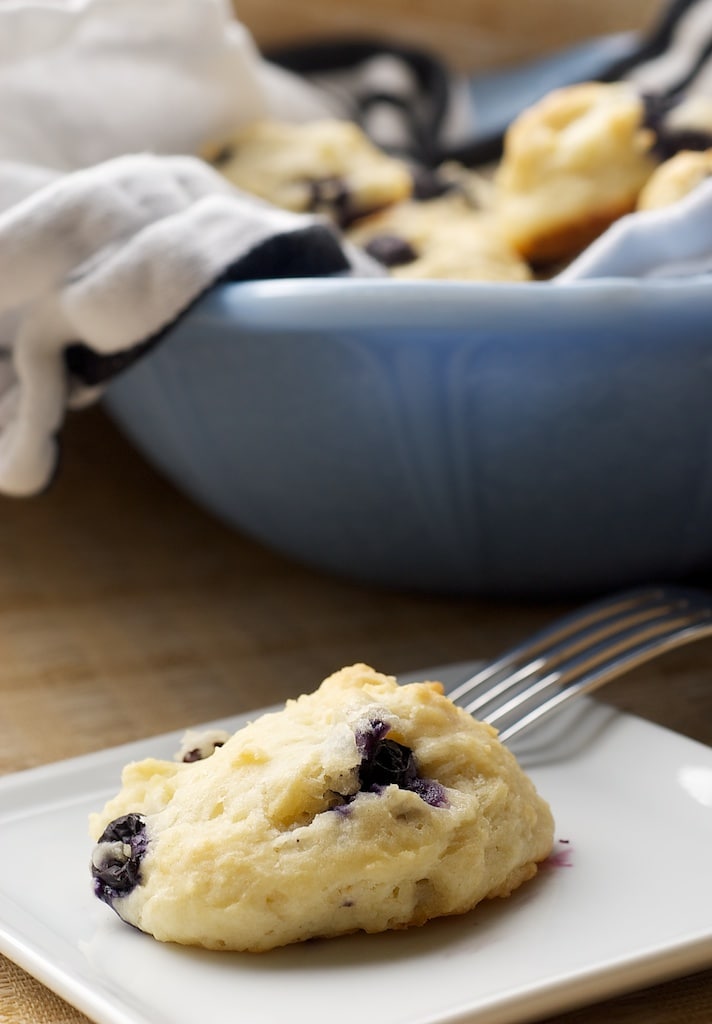 Blueberry Sour Cream Drop Biscuits are a berry twist on my favorite no-fuss drop biscuits. There's no need for rolling or cutting dough with this recipe. Just mix it all together in one bowl, scoop, and bake. Don't be surprised if you find yourself making this blueberry recipe again and again!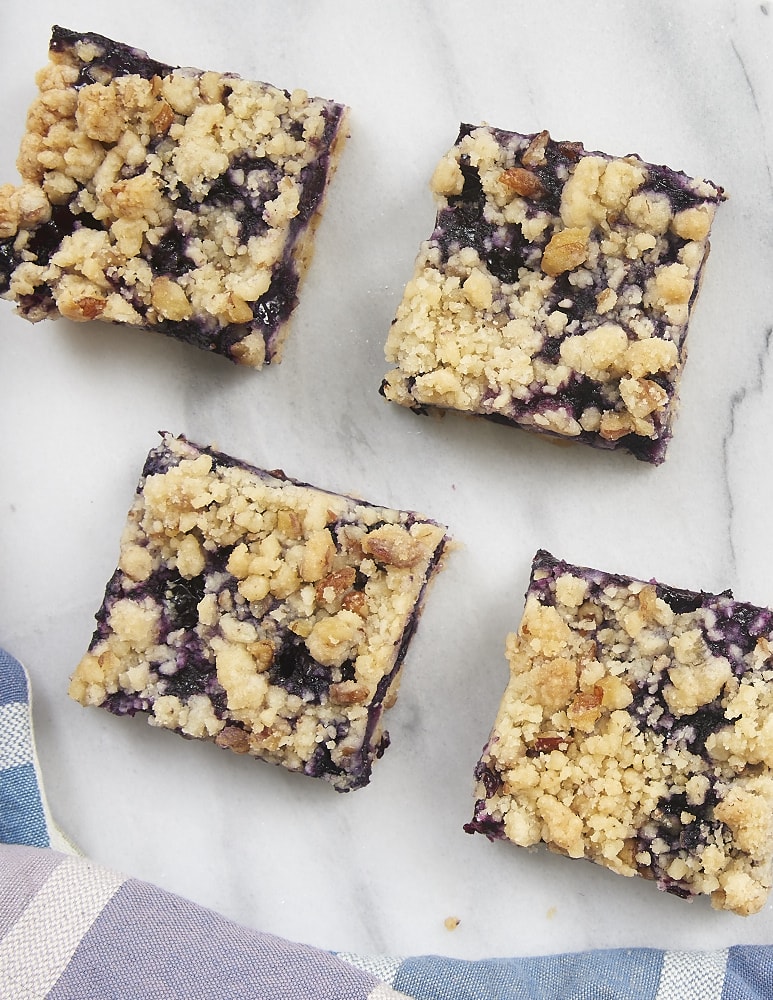 So many berry bars are made with jams or preserves, but these Blueberry Pecan Shortbread Bars have a layer of fresh blueberries between the shortbread crust and topping.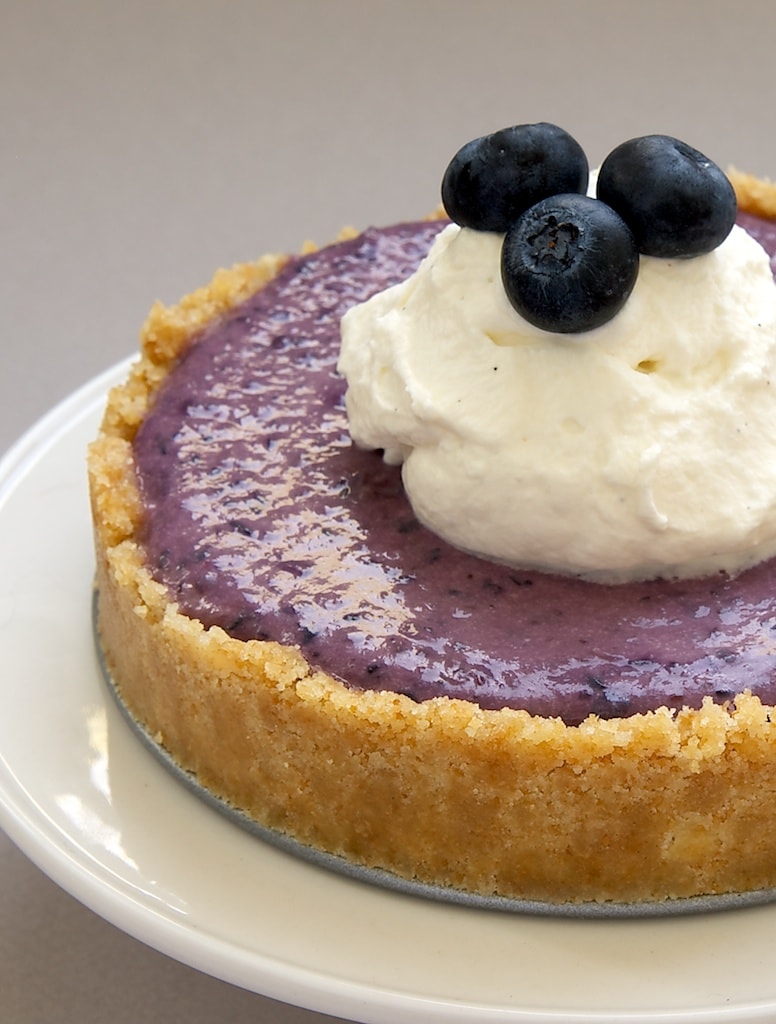 I just love the look of these No-Bake Blueberry Cheesecakes. That bold color is certainly eye-catching, but the flavor is what will get you hooked!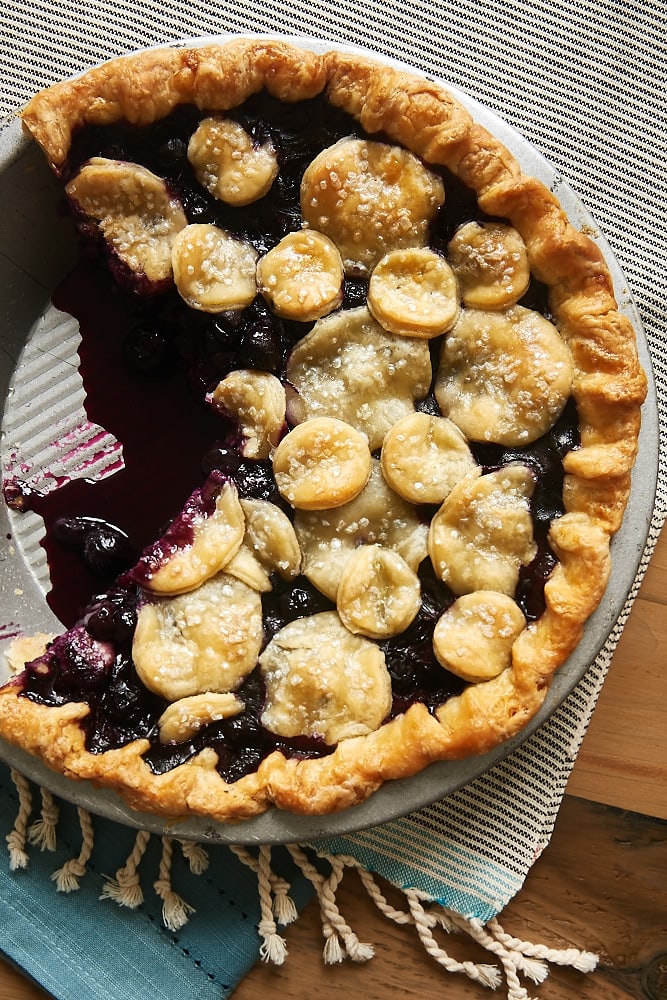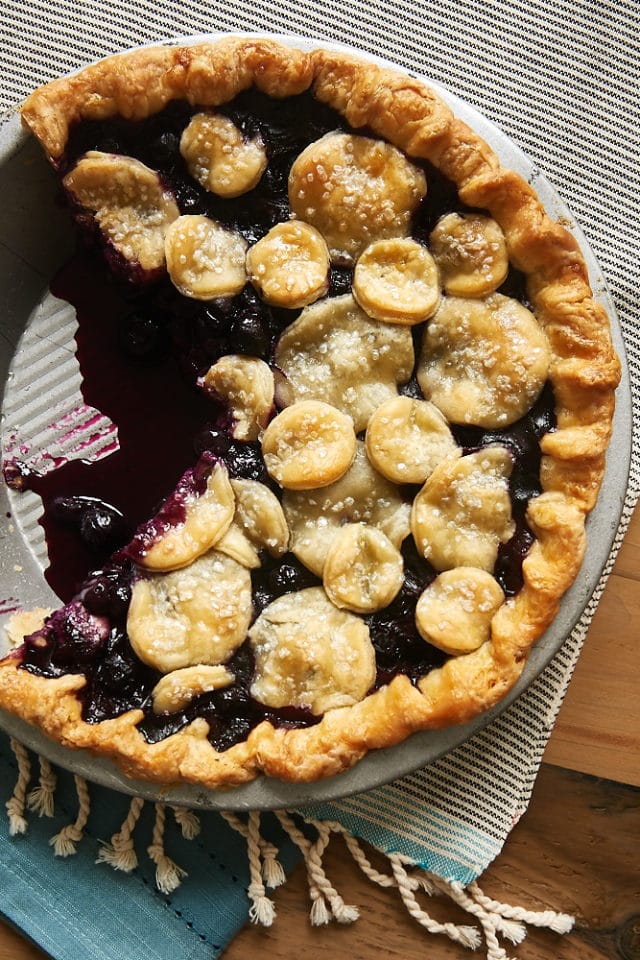 I said that you'd see more ginger featured alongside blueberries in this collection, and Blueberry Ginger Pie delivers in a delicious way! Just that little kick of ginger takes a simple pie and makes it extra special.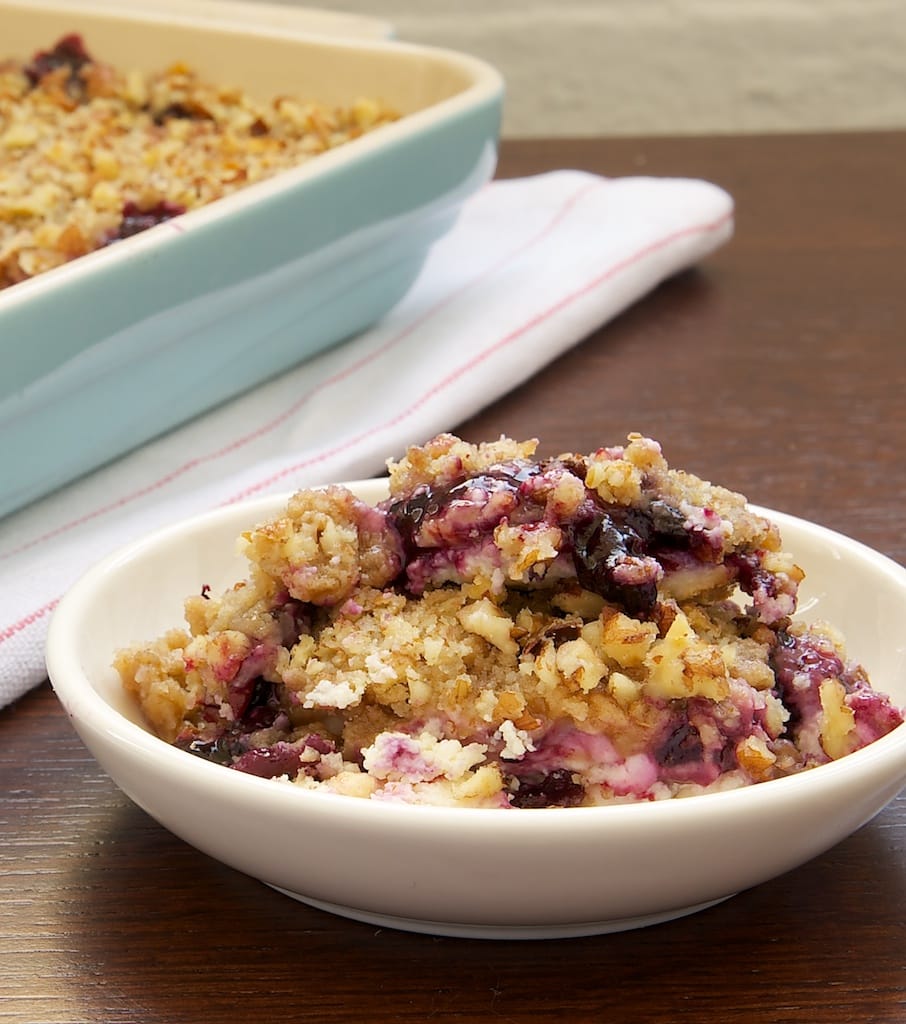 One of my favorite things to pair with blueberries is cream cheese. That pairing really shines in this Blueberry Cream Cheese Crisp. It starts with a cheesecake-like layer and then gets topped with blueberries and a simple, nutty topping with a hint of cinnamon.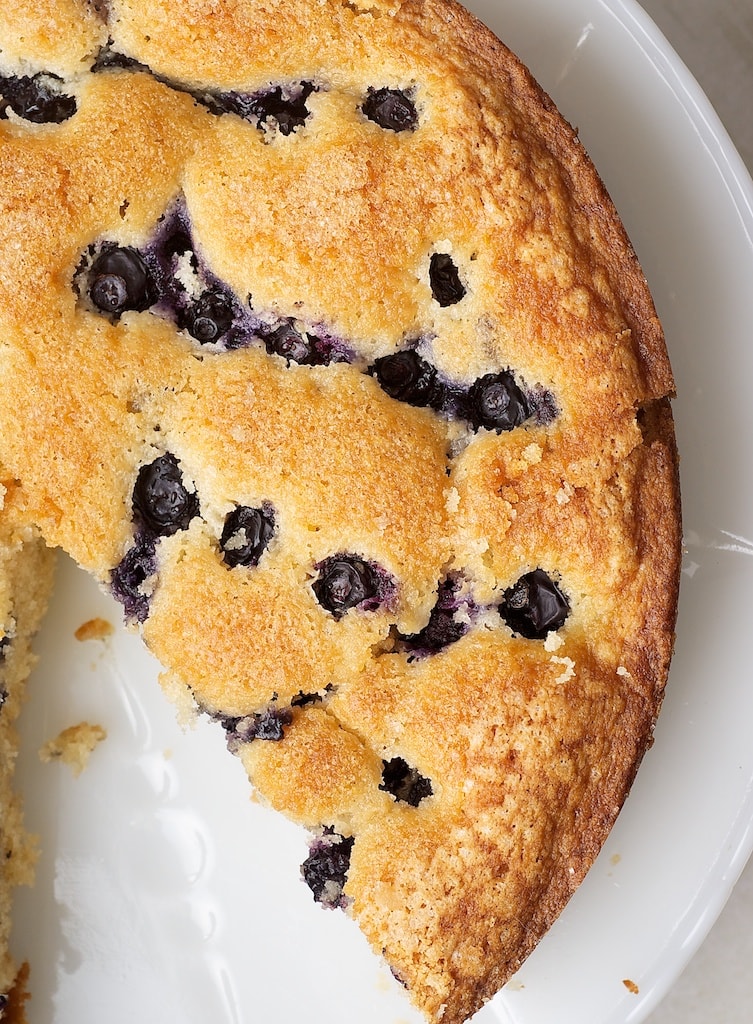 The name says it all here. Simple Blueberry Cake is wonderfully fuss-free for those times when you just want dessert to be a simple affair. If you've got blueberries on hand, then you likely have everything else you need to whip up this lovely cake.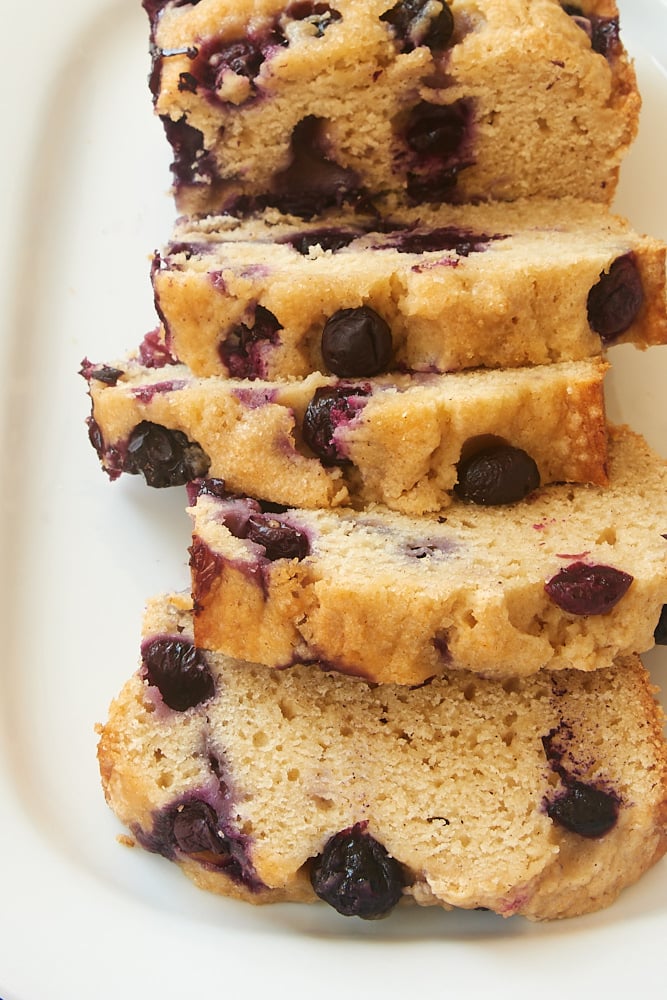 Blueberry Bread is the kind of sweet treat that you may always wish were in reach. It's not too sweet, but rather focuses more on the sweetness of the blueberries. It's a great for breakfast, brunch, a snack, or most any time you're craving some blueberry goodness!
I hope these recipes have gotten you inspired to make some blueberry magic happen in your kitchen! Just looking back at these has my cravings in overdrive. I'll definitely be adding blueberries to my shopping list!
More Summer Recipes