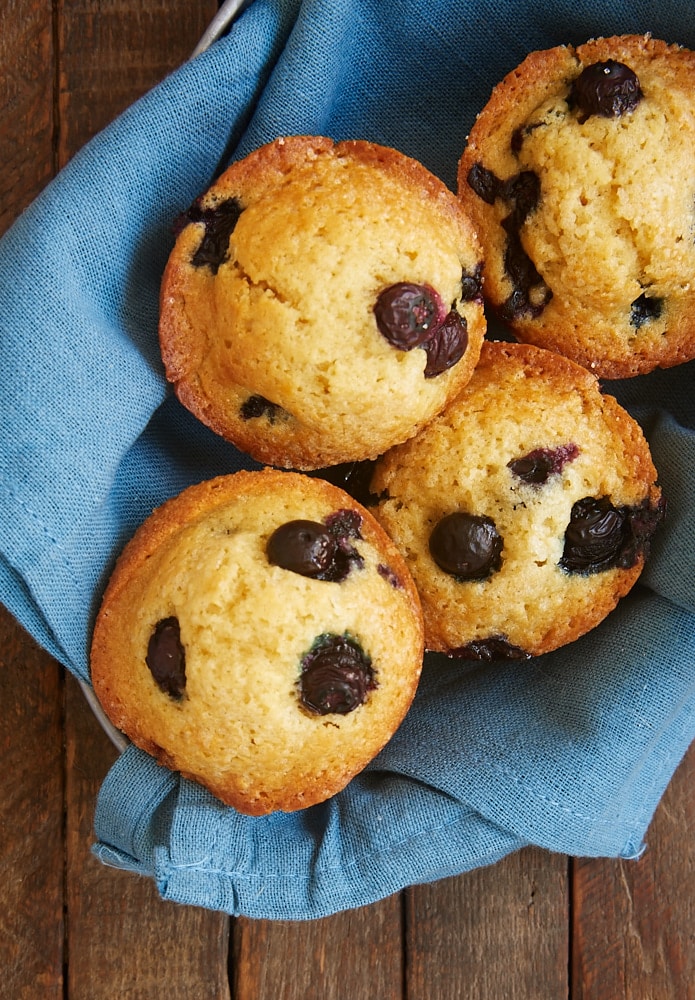 Blueberry Muffins are, without a doubt, one of the most classic breakfast treats. I can easily conjure the memory of smelling them baking in my childhood home. My mother preferred to use a mix for baking them, but I prefer the homemade variety. They mix so quickly and easily that it's barely any trouble to whip up a batch for a morning treat or a sweet snack.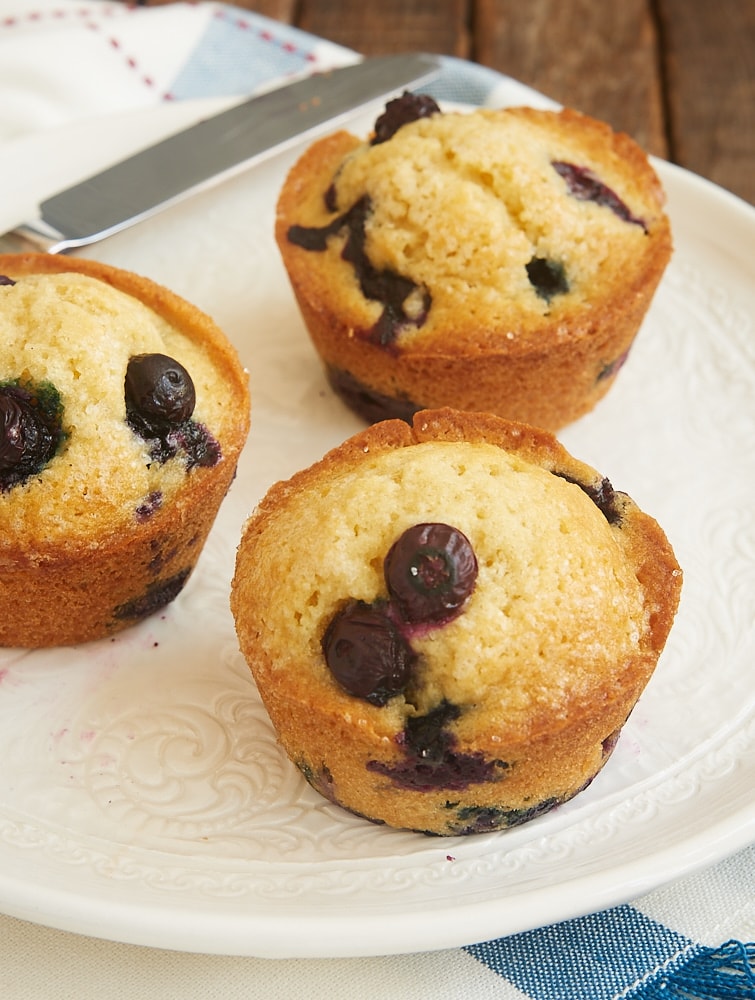 There aren't any surprises here. This recipe follows the muffin method closely by mixing all the dry ingredients with the sugar and then adding the remaining wet ingredients. Then just add the berries, scoop the batter into the pans, and bake. That's it!


I love the combination of blueberries and vanilla, so I usually opt to make these muffins using a good dose of vanilla extract. As an alternative, you can also use lemon juice. I'd suggest the juice of 1/2 to 1 lemon, depending on how much lemon flavor you'd like.
Whether or not you line the pan with cupcake liners is a matter of preference. Liners, of course, will make clean-up easier and also make the muffins a little more portable. However, liners will also make softer edges for your muffins versus the crisper edges of muffins baked without liners. I like them both ways, so that decision often is made based on how transportable I need that batch to be.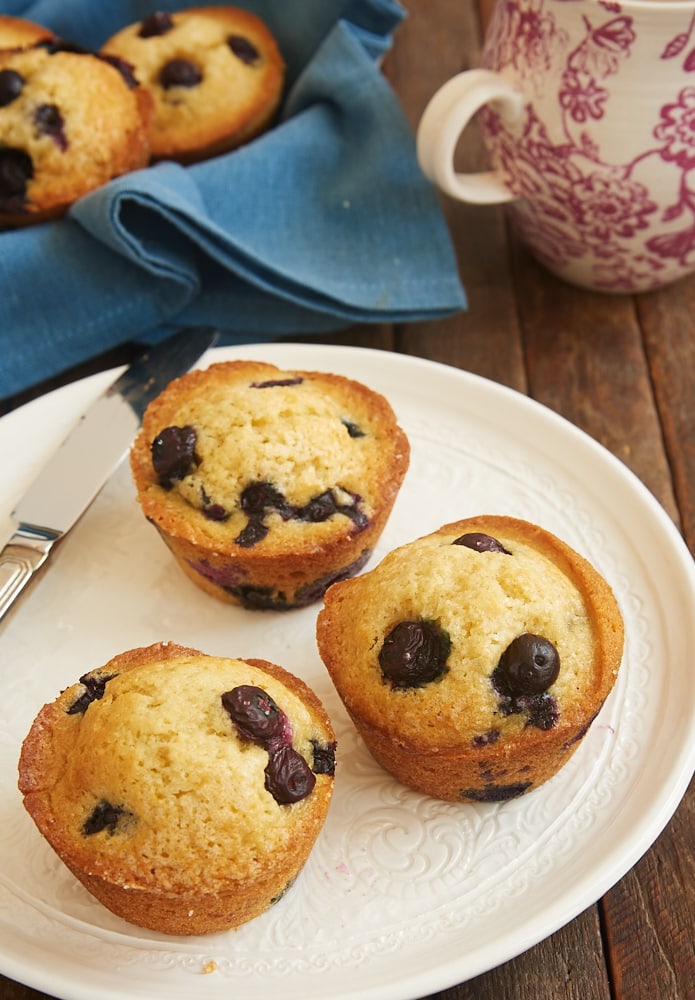 Many muffin recipes are made with oil, but I prefer to use melted butter for its flavor. It will need to cool a bit before you mix it into the batter, so I find it's best to get the melting started first while I gather the other ingredients. That should give it enough time to cool adequately.
We are big, big fans of these Quick and Easy Blueberry Muffins. There's nothing fancy about them. They're just really good muffins. They're such a great choice for a simple, sweet treat for any time of day!
Find more muffin recipes in the Recipe Index.