Lemon Sheet Cake is deliciously lemony! Don't miss this one if you love all things lemon!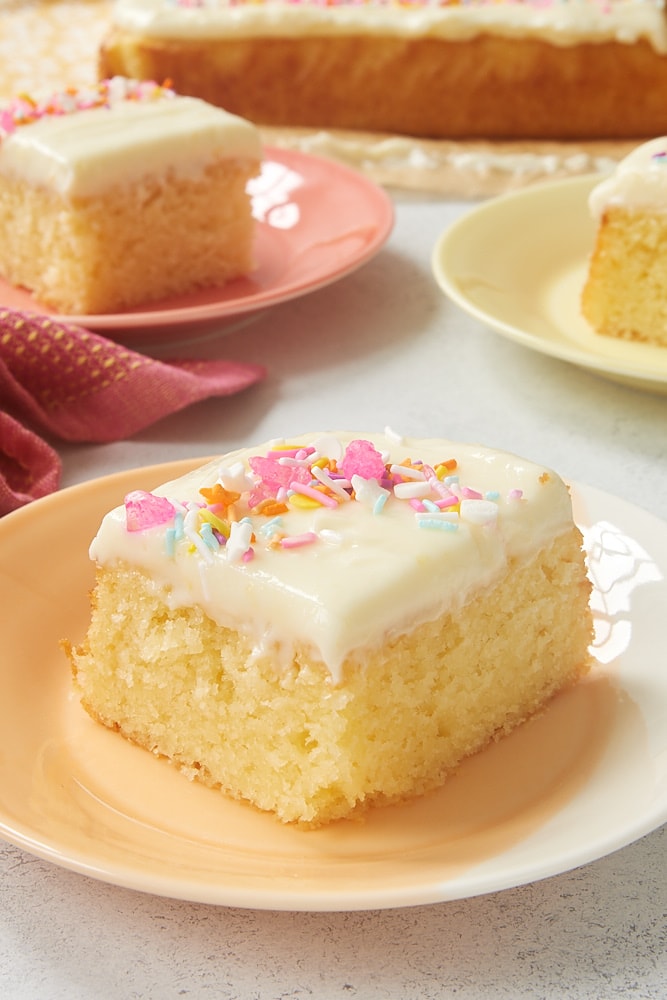 What is it about lemon desserts that's so refreshing and just delightful? The bright flavor? That little citrus tingle? There's just something about biting into a lemony treat that makes them irresistible.

This Lemon Sheet Cake is a simple one-layer cake that I think you'll be more than happy to add to your baking arsenal. There's no stacking multiple layers and perfecting your frosting skills. Just one simple cake that mixes quickly and easily and is brimming with loads of lemon flavor. What's not to love?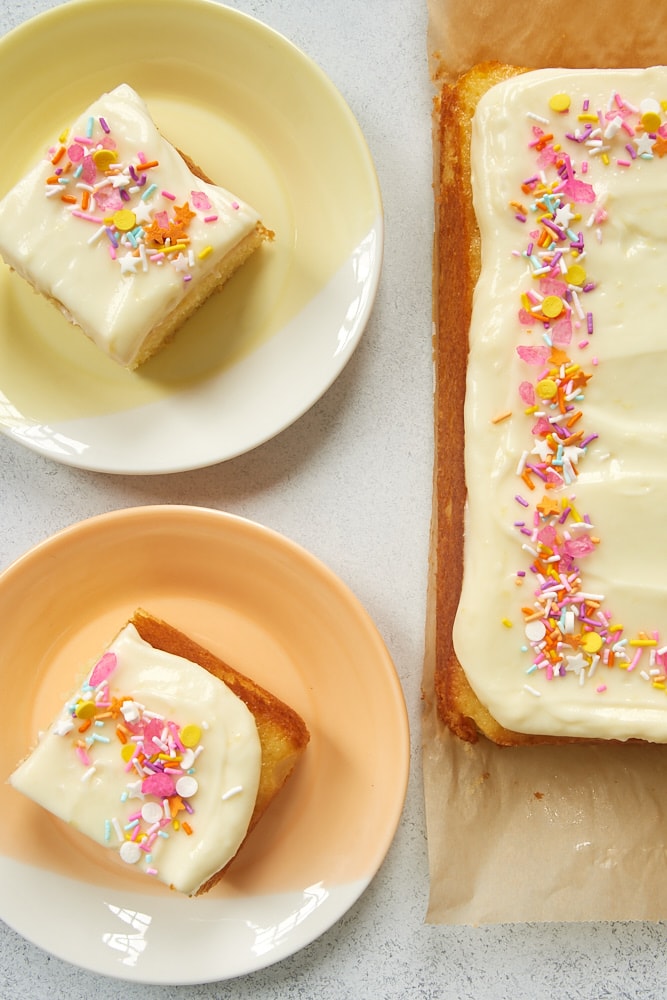 This is a tall cake, too, for a single layer cake. There's quite a lot of batter, so make sure your pan is not a shallow one. Most standard baking pans are 2 inches deep, and that will work just fine.
Once you've baked this amazing lemon cake, top it with a simple 4-ingredient frosting that is truly among my all-time favorites. It has such amazing flavor from the combination of cream cheese and sour cream. Plus, the texture is smooth and silky and just lovely. The lemon flavor in the frosting comes from lemon zest, which also gives it an interesting look. If your kitchen is warm, stick the cake in the refrigerator briefly to let the frosting set a bit before garnishing or serving.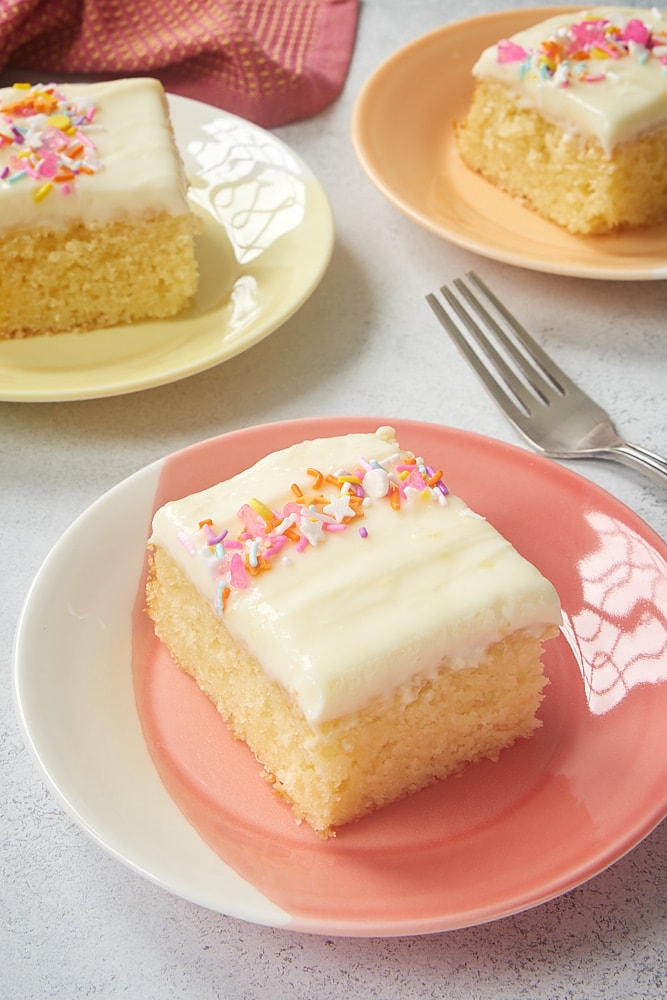 For a little fun, I like to add some sprinkles to an otherwise monochromatic cake. The ones I used in these photos are called Juice Box from Sweetapolita. I've also linked to a similar kind under the recipe. Any kind of sprinkles will do, of course, so just use your favorite!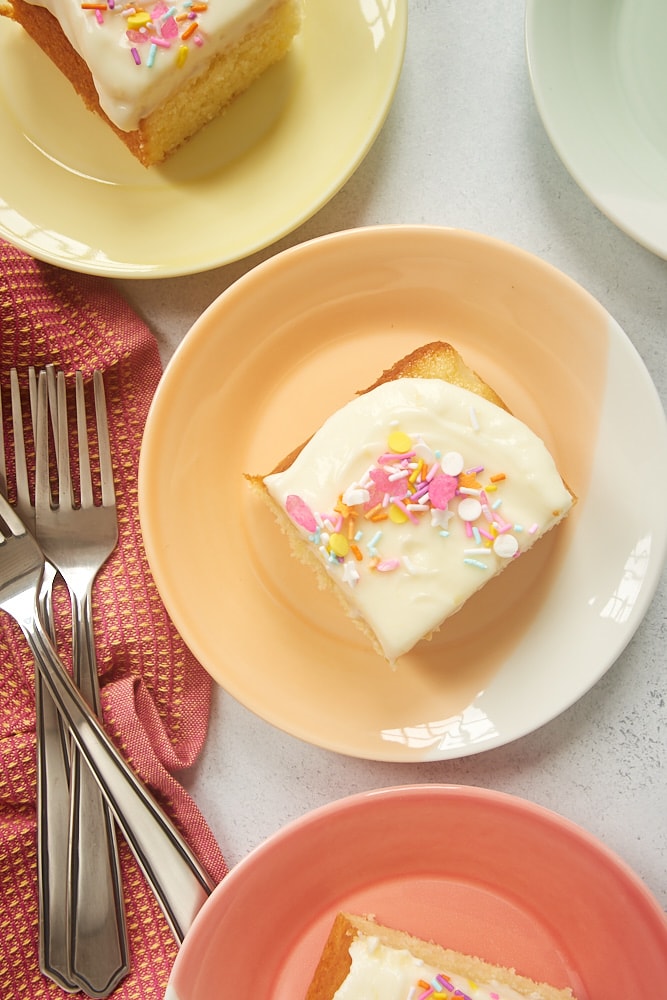 Find more single-layer cakes in the Recipe Index.
More Lemon Cake Recipes