July 27, 2015
Blueberry Ginger Pie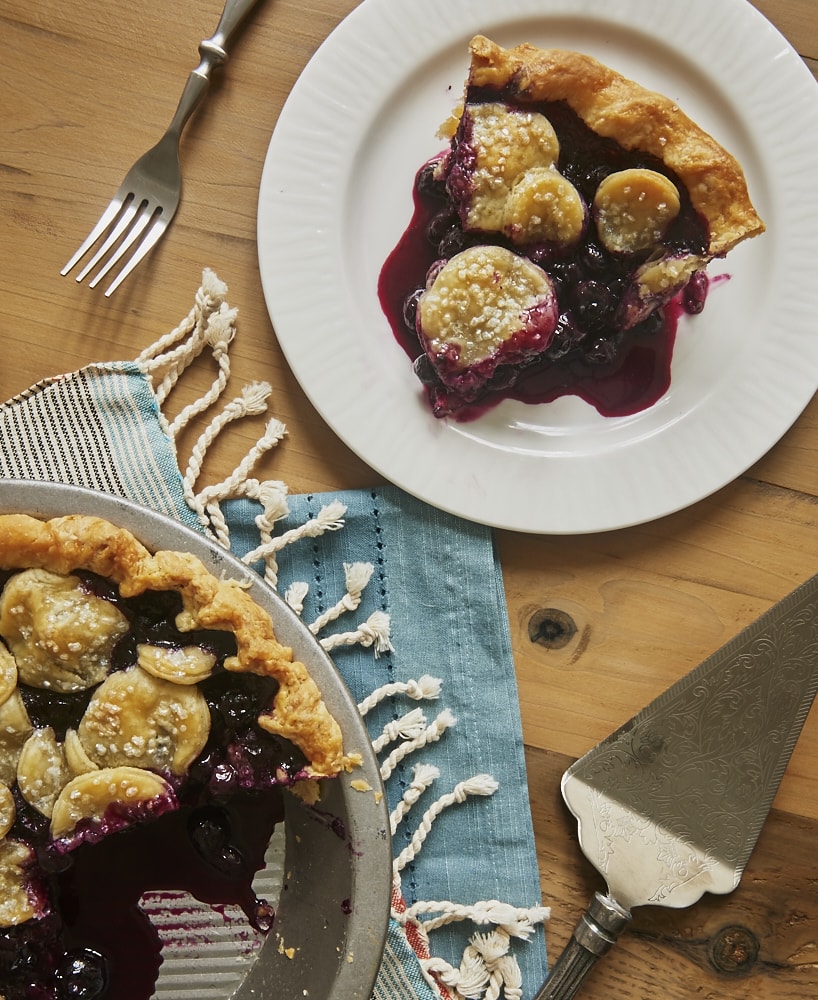 I was recently staring at some blueberries in my kitchen and brainstorming what to make with them. Once I realized I'd never shared a blueberry pie recipe with you, I knew that I'd sealed the fate of those berries.
Blueberry pie is so wonderfully sweet, juicy, and messy, isn't it? Really, summer just isn't complete until you've enjoyed a slice or two.

A couple of years ago, I took a preserving class where we made some lovely blueberry preserves with a hint of ginger. I was surprised at how much that little bit of ginger improves an already good thing. It adds just a bit of spice that is such an amazing complement to the blueberries. Remembering how much we loved those blueberry preserves, I knew that the addition of ginger to this pie was a must.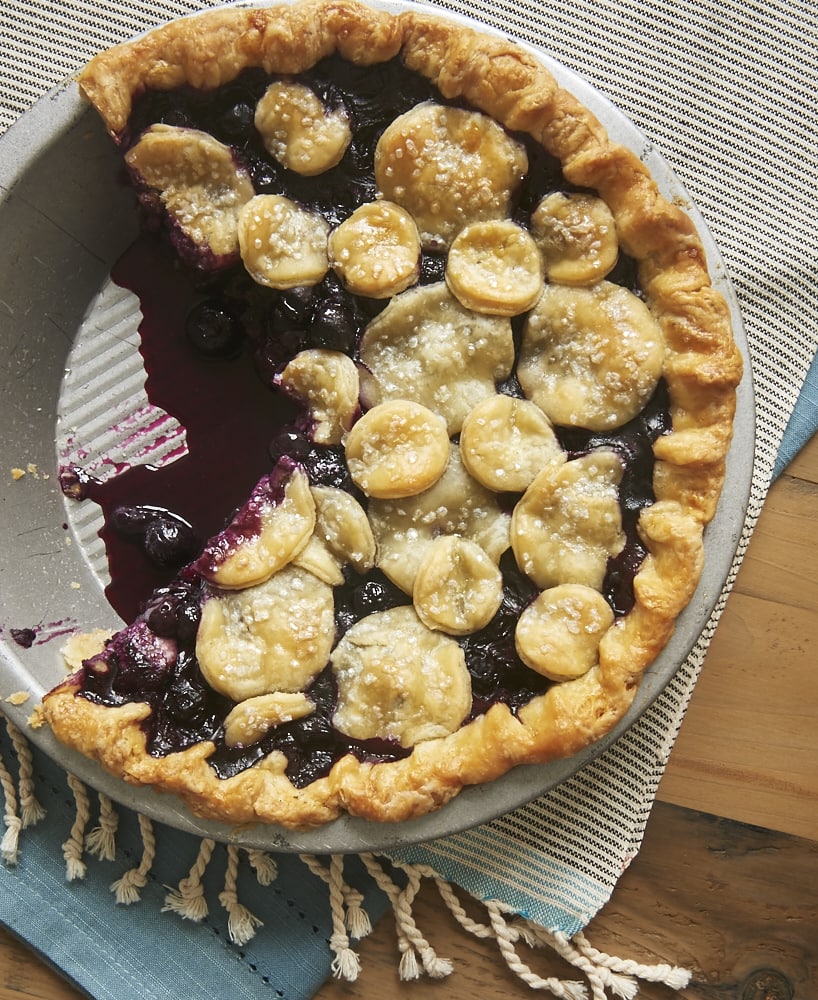 Traditionally, blueberry pies tend to be double-crust pies, meaning that there's a top layer of pie crust in addition to the pie shell. That can be one disc of crust with some vents cut into it to allow steam to escape, or it often can be topped with a lattice pattern of crust.
For something a bit different, I cut out different size circles from pie dough and placed them randomly over the top of the filling. It gives it a bit of a fun, whimsical look. Plus, it's a lot simpler and more forgiving than a lattice top.
If you like, top off slices of this beauty with ice cream or some sweetened whipped cream. Or just enjoy it all by itself in all its sweet, juicy, messy glory.
Please visit Go Bold with Butter to get the recipe.
This recipe was developed in my ongoing collaboration with Go Bold with Butter.