Tender blueberry muffins are loaded with juicy berries and topped with buttery crumbs in this simple recipe for blueberry crumb muffins. A breakfast favorite!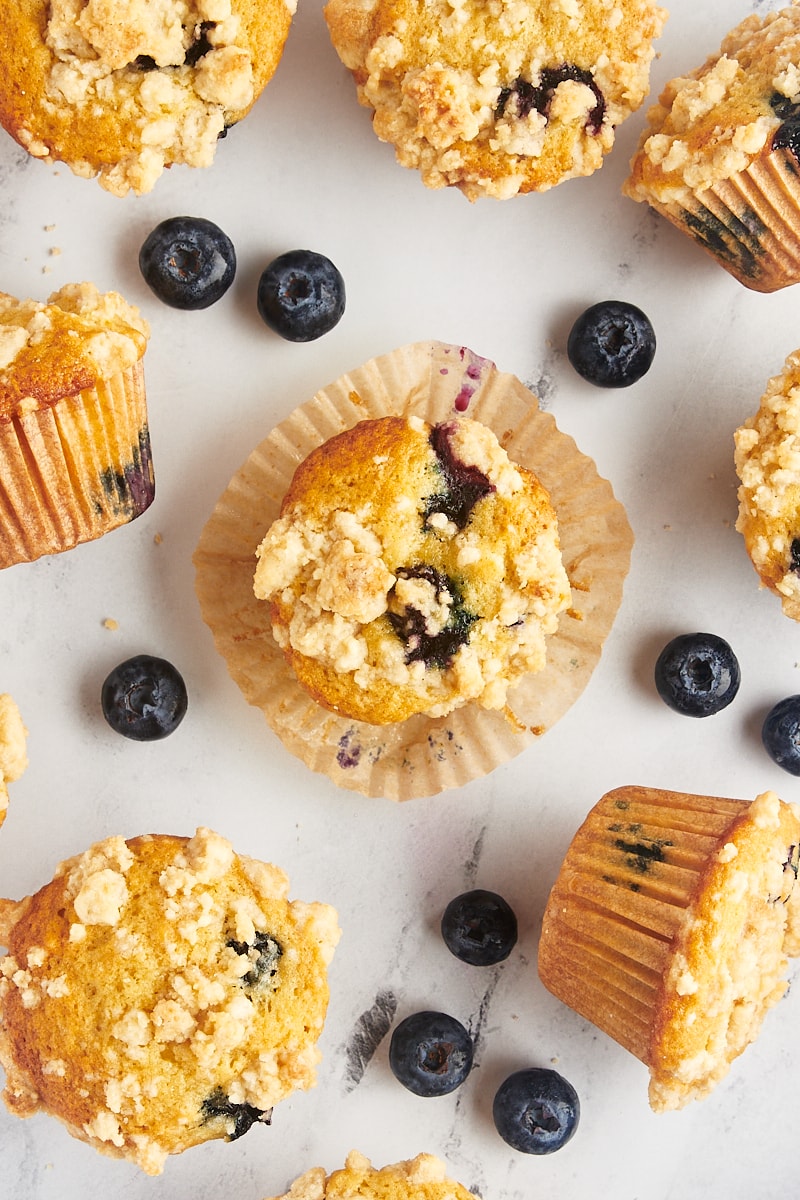 Easy Blueberry Muffins With Crumb Topping
Somehow, muffins have evolved from semi-respectable breakfast option to something that more closely resembles dessert than anything else. I don't know about you, but I prefer for-real muffins versus the cake-like versions that proliferate in bakery cases these days. If you're with me on this, I think you'll love these blueberry crumb muffins as much as I do.
I do include a crumb topping, which is maybe a bit of a departure from traditional muffins. But, it's just so good, I can't resist! These are perfect for a weekend morning treat, especially when fresh blueberries are abundant. You can have them mixed up quickly and get back to your lazy morning.
(If you can't get enough blueberry recipes, try my Blueberry Cheesecake, Blueberry Scones, or Peach Blueberry Crisp next.)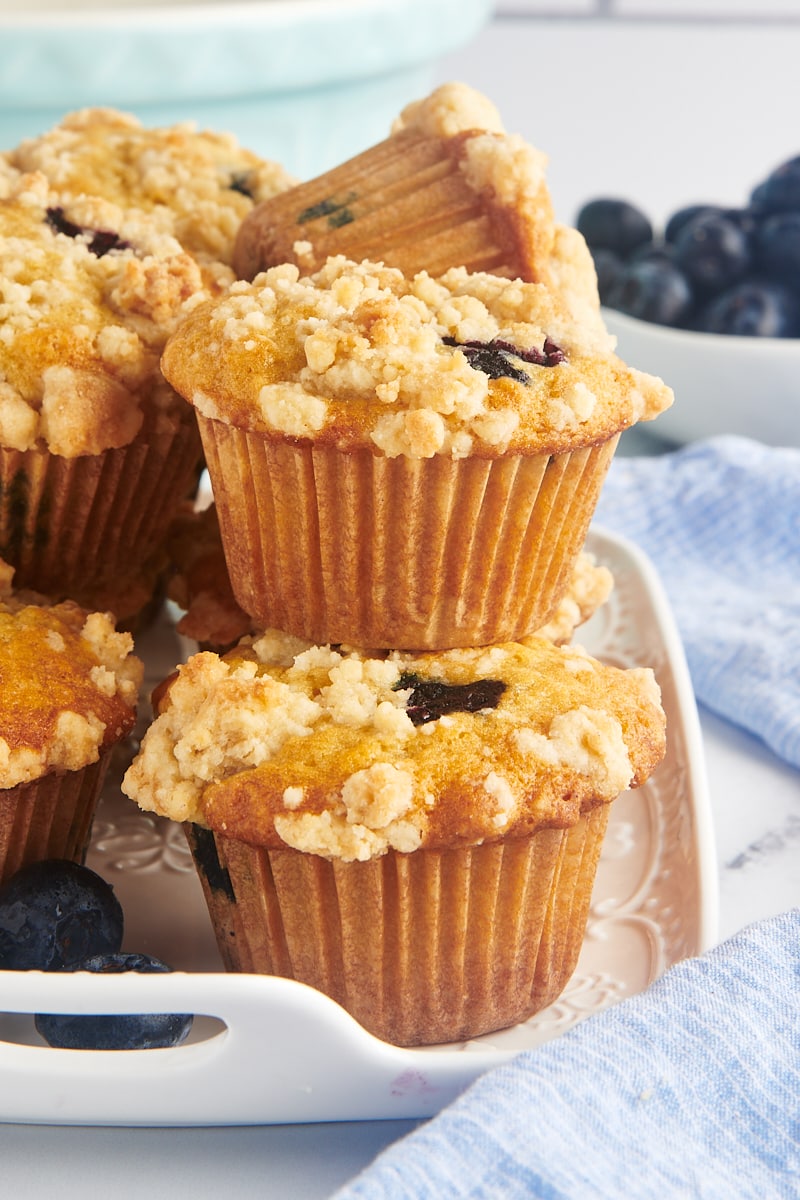 Why You'll Love This Blueberry Crumb Muffin Recipe
Here's what makes this blueberry crumb muffin recipe such a winner: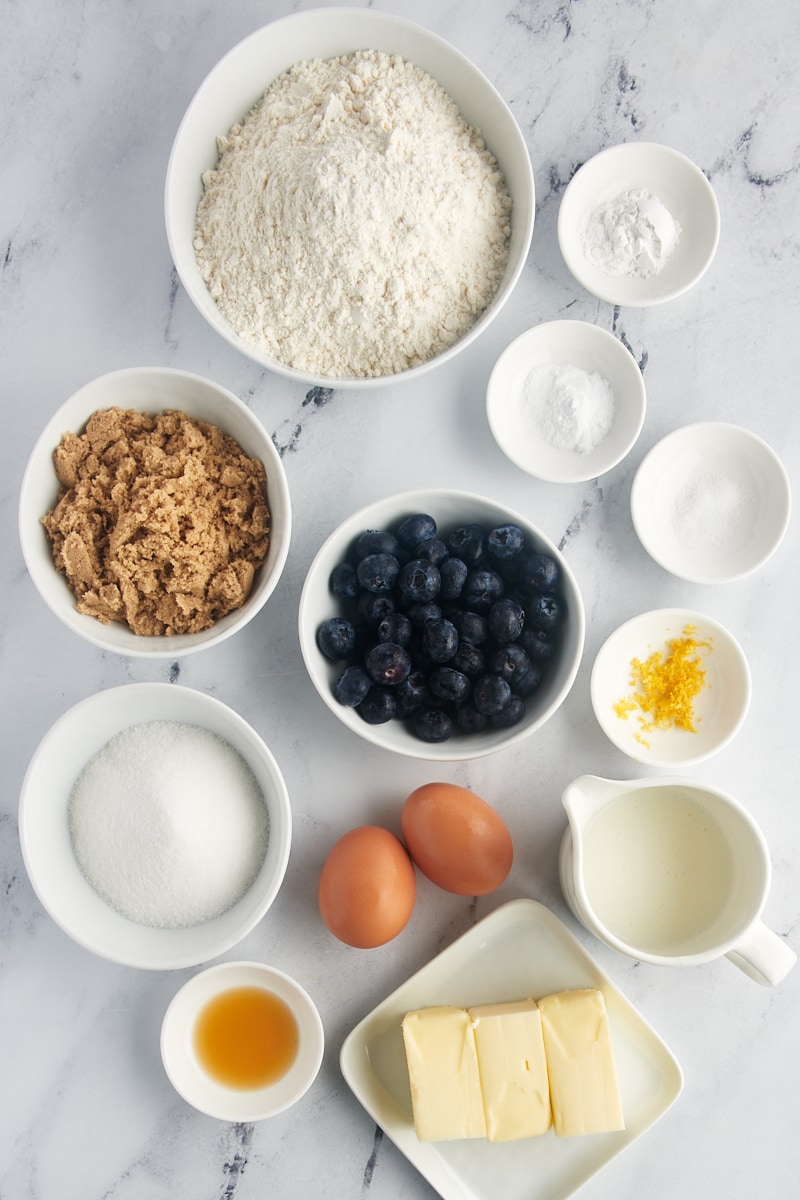 What You'll Need
Scroll down to the recipe card to find the ingredient quantities and recipe instructions.
For the Crumb:
For the Muffins:
How to Make Blueberry Crumb Muffins
Here's what you'll need to do to make these delectable blueberry crumb muffins.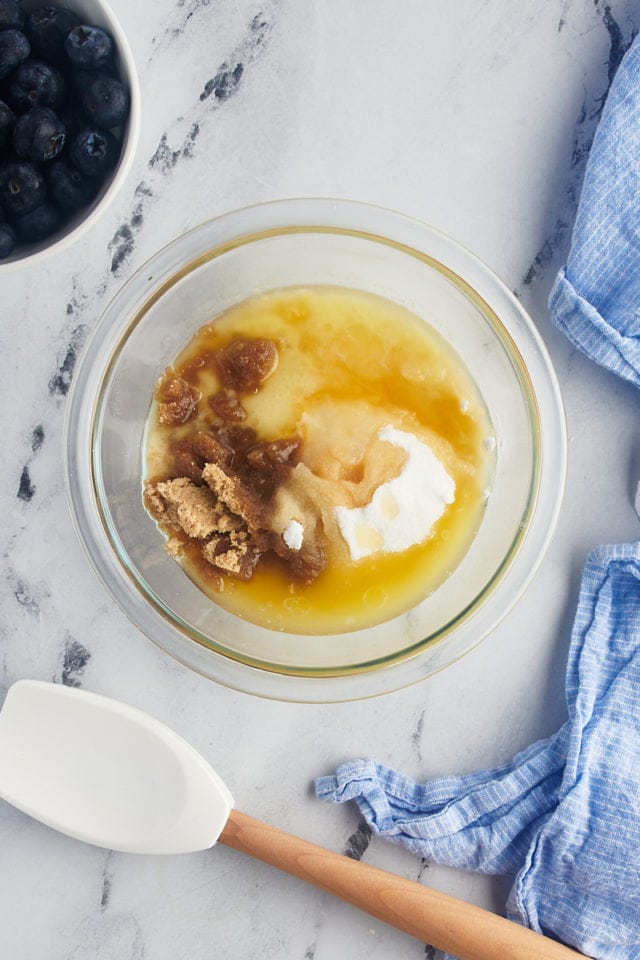 Prepare. Preheat your oven to 400°F and prepare a 12-cup muffin pan.
Make the topping. Use a fork to mix the crumb ingredients together until well-combined.
Mix the dry ingredients. Whisk the flour, baking powder, baking soda, and salt in a medium bowl.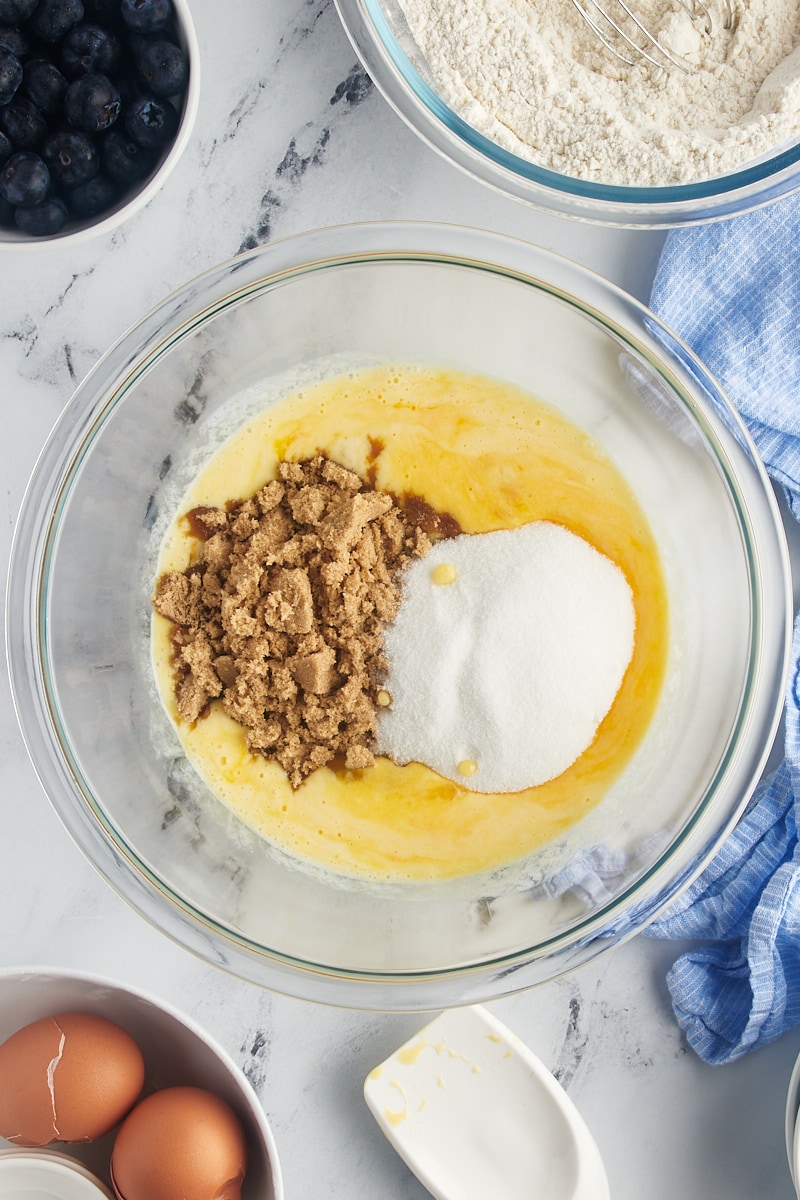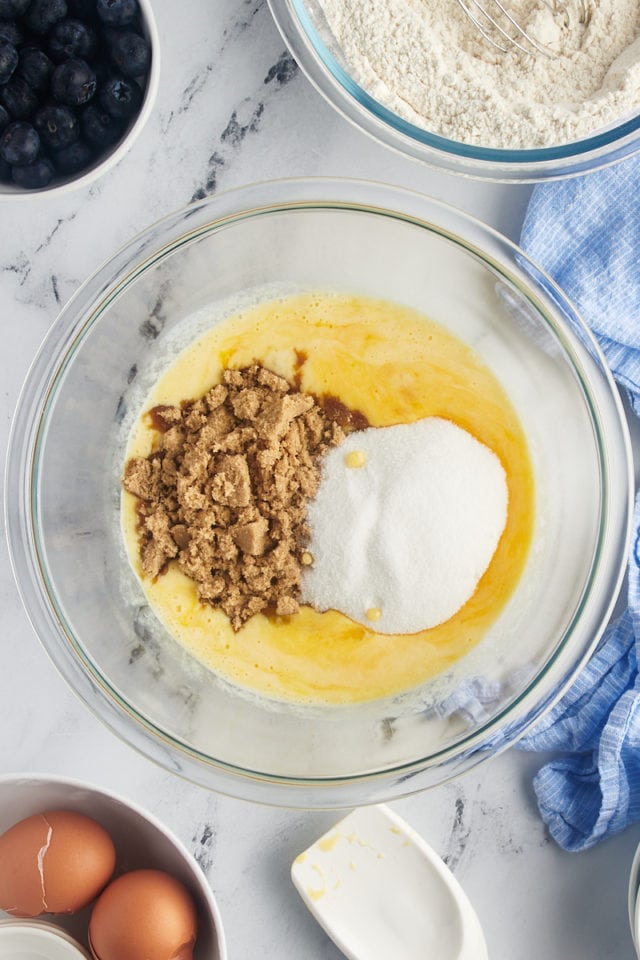 Mix the wet ingredients. In a large bowl, lightly beat the eggs, then stir in the buttermilk, followed by the sugars. Stir in the vanilla and lemon zest, then the melted butter.
Finish the batter. Stir in the flour mixture in 2 to 3 portions, then fold in the berries.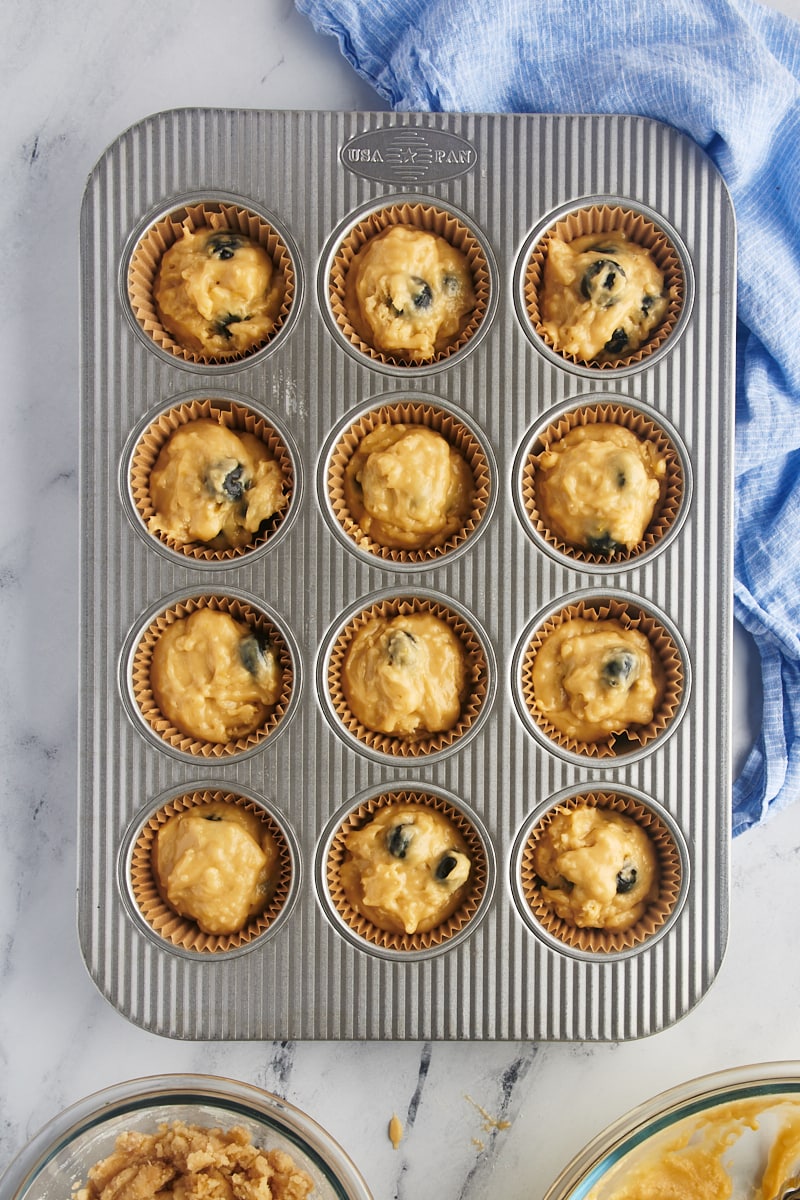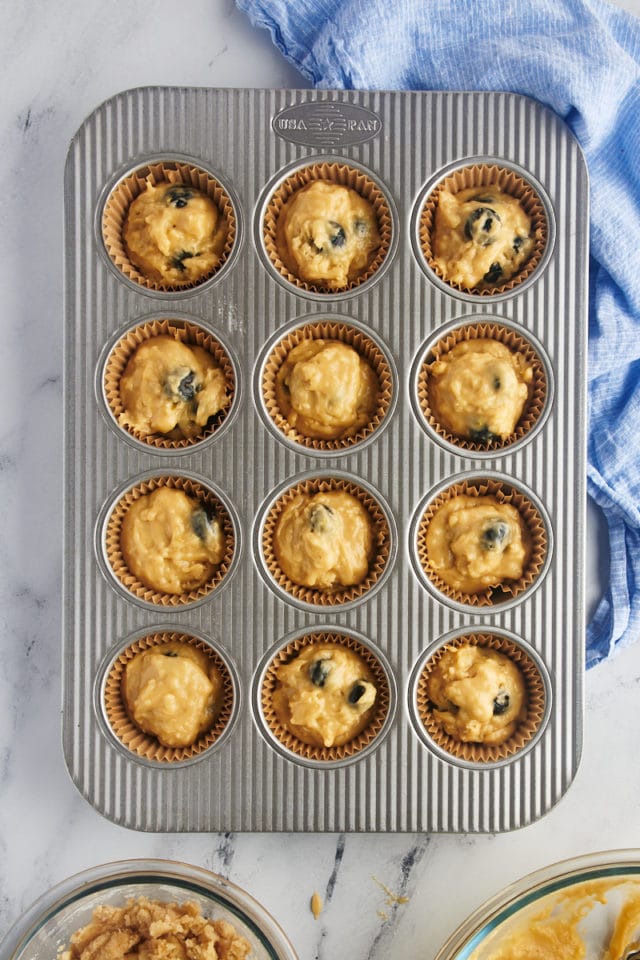 Assemble. Divide the batter into the muffin pan cups, then sprinkle the crumb mixture on top.
Bake. Place the pan in the oven and bake for 14 to 16 minutes, or until a pick inserted into the center comes out with only a few moist crumbs. Cool in the pan on a wire rack.
Should Blueberry Muffin Batter Be Thick or Thin?
Muffin batter should be thick so you can scoop it into the muffin pan; not as thick as dough for bread, but thicker than your standard cupcake batter.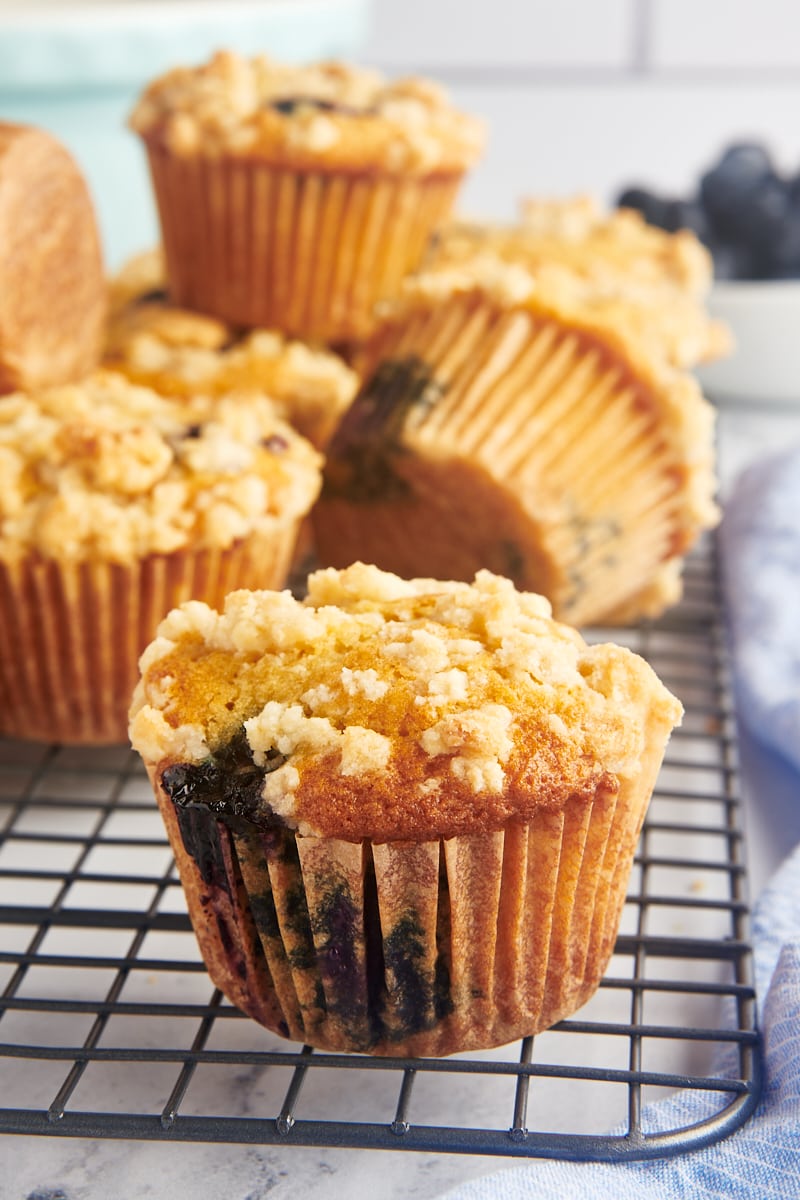 Tips for Success
Read over my baking tips for beginners and then follow these additional pointers for perfect blueberry crumb muffins.
Adjust the amount of berries as desired. You'll notice there's a range for the amount of berries. The more you use, the more muffins you'll make. Using the lesser amount, you'll get about 12 muffins with lots of crumb for each. If you opt to use more, you'll get more muffins and you'll have more berries in every bite.
Make the edges soft or crisp. For crisper edges, grease a standard muffin pan and scoop the batter directly into the muffin cups. For softer edges and easier removal, use liners in each cup instead.
Don't overmix the batter. Overmixing can result in tough or rubbery muffins, so always mix just until the ingredients are combined. A few streaks of flour are absolutely fine.
Variations
As long as you keep the overall proportions the same, there's some room for customization in this blueberry crumb muffin recipe. Add cinnamon, nutmeg, or cardamom; swap the lemon zest for orange; or use a combination of fresh berries for some additional color and flavor.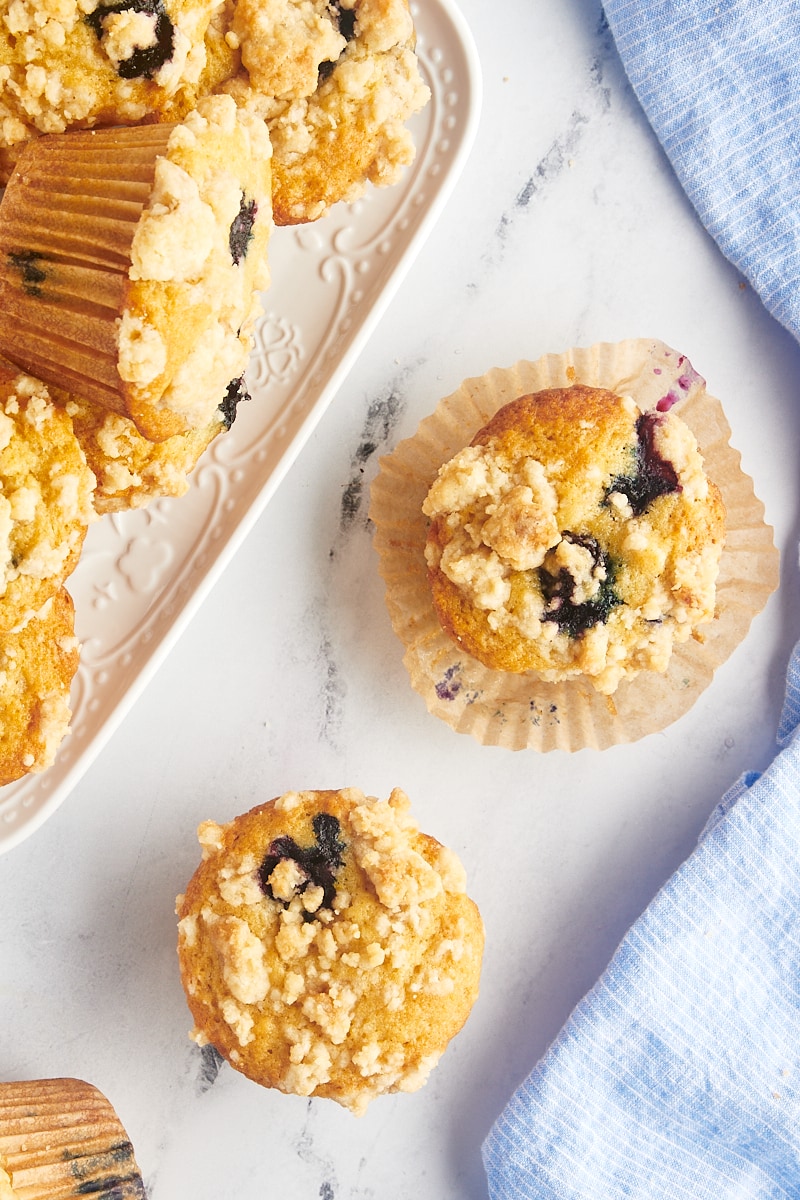 How to Store
These muffins are best stored in an airtight container at room temperature. They'll keep for 3 to 4 days.
Can I Freeze This Recipe?
To freeze your blueberry crumb muffins, place them in a single layer on a baking sheet and freeze for about 1 hour. Then, transfer them to an airtight container or freezer bag and freeze for up to 3 months. (Freezing them before putting them in the storage container helps the crumb topping stick.) When ready to enjoy, thaw at room temperature or reheat in the microwave before serving.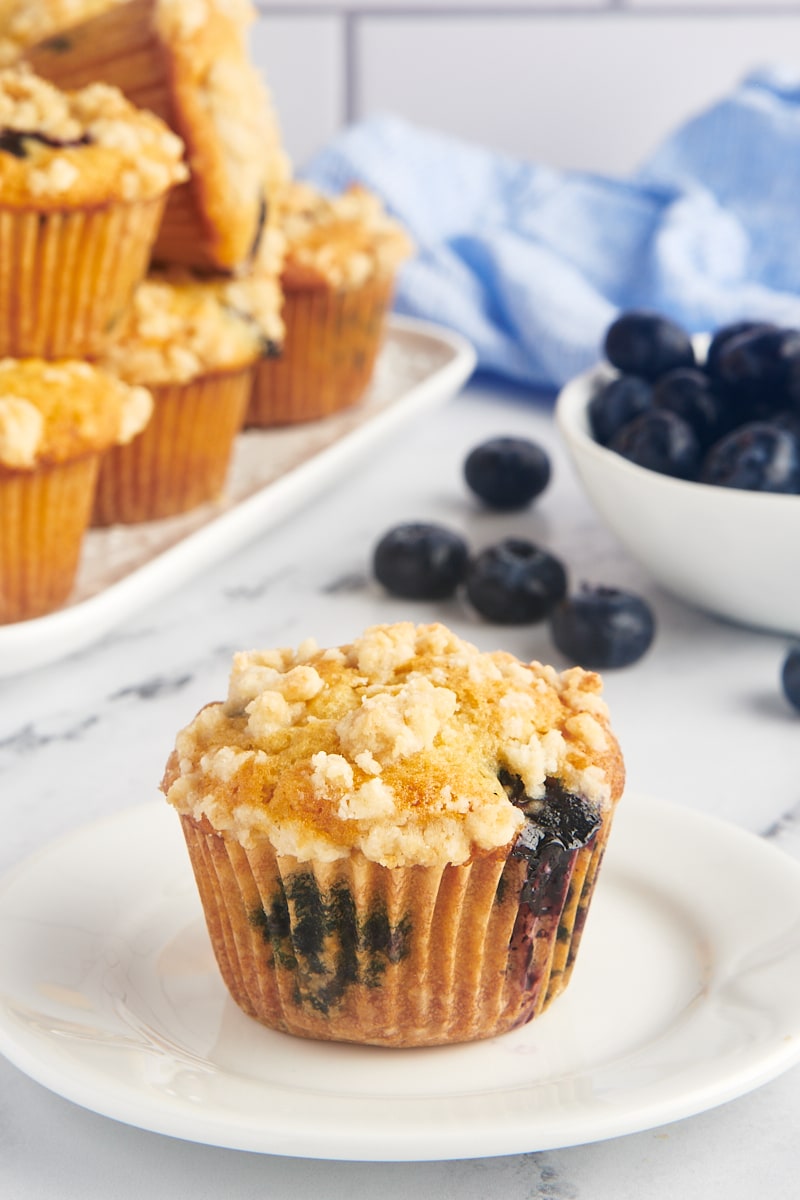 More Muffin Recipes