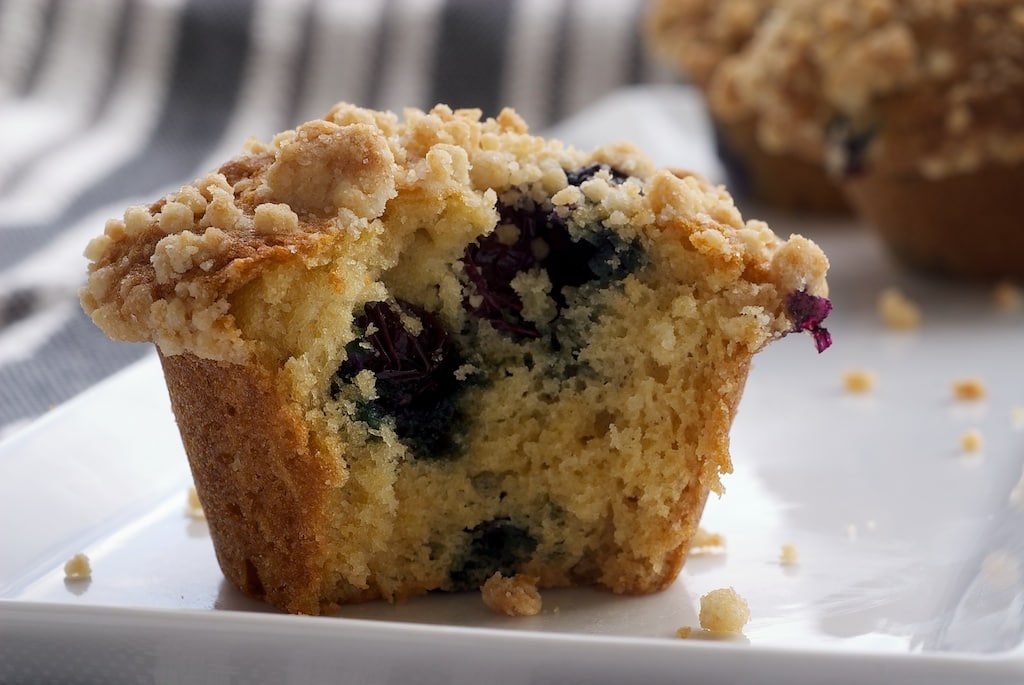 As I mentioned earlier, the lovely Joanna of Cup of Jo began a "best recipe" series a few months back. Her goal is to curate the best versions of basic recipes. To do this, she asked several food bloggers to contribute recipes, ranging from cookies to pasta sauce to cocktails.
Last week on National Blueberry Muffin Day, Joanna featured my favorite recipe for blueberry muffins. As I told Joanna, I prefer for-real muffins versus the cake-like versions that have evolved. If you're with me on this, I think you'll love these as much as I do.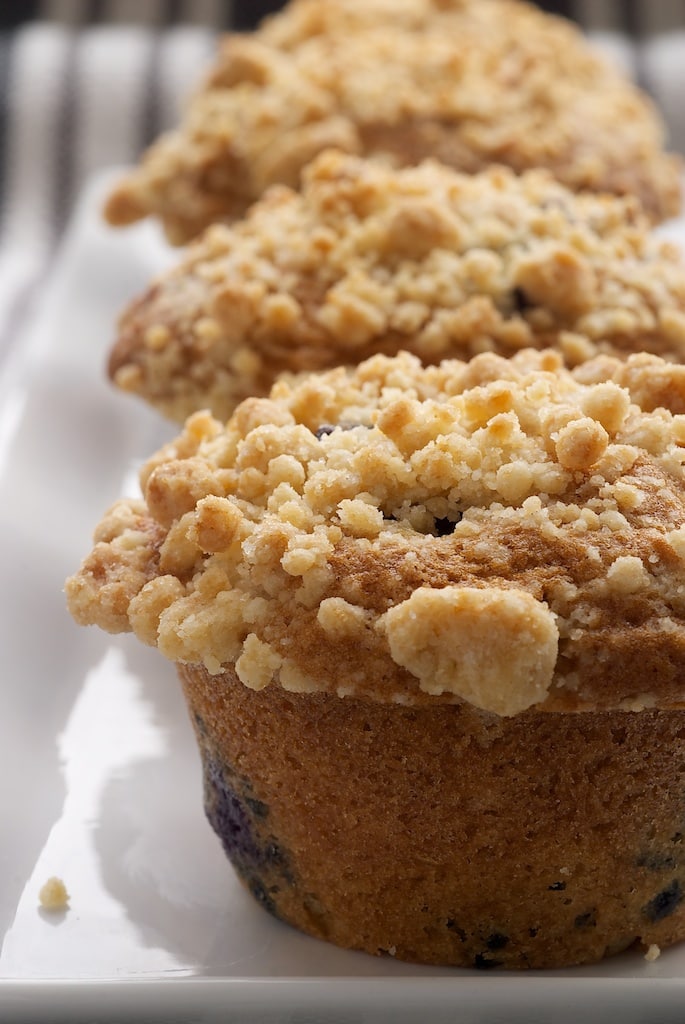 I do include a crumb topping, which is maybe a bit of a departure from traditional muffins. But, it's just so good, I can't resist! These are perfect for a weekend morning treat, especially when fresh blueberries are abundant. You can have them mixed up quickly and get back to your lazy morning. Enjoy!
Find more muffin recipes in the Recipe Index.