Blueberry Sour Cream Mini Muffins are soft, sweet, bite-size muffins with lovely blueberry flavor!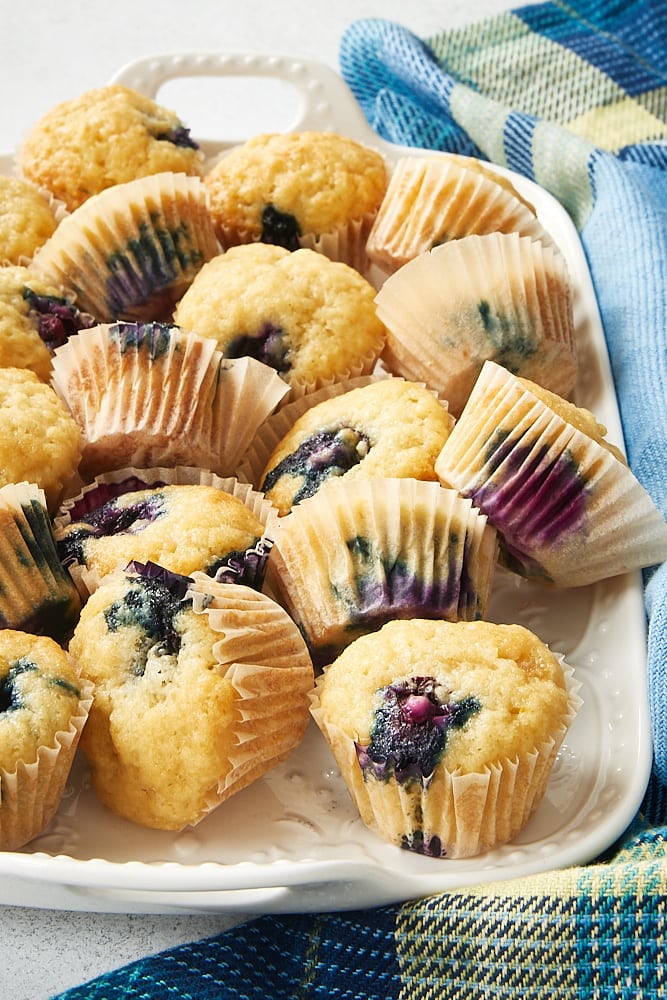 It doesn't take long browsing here at BoB to see that I love baking with berries. I love all kinds of berries, but if I have to pick a favorite berry, I would likely choose blueberries. And, one of my favorite uses for blueberries is muffins.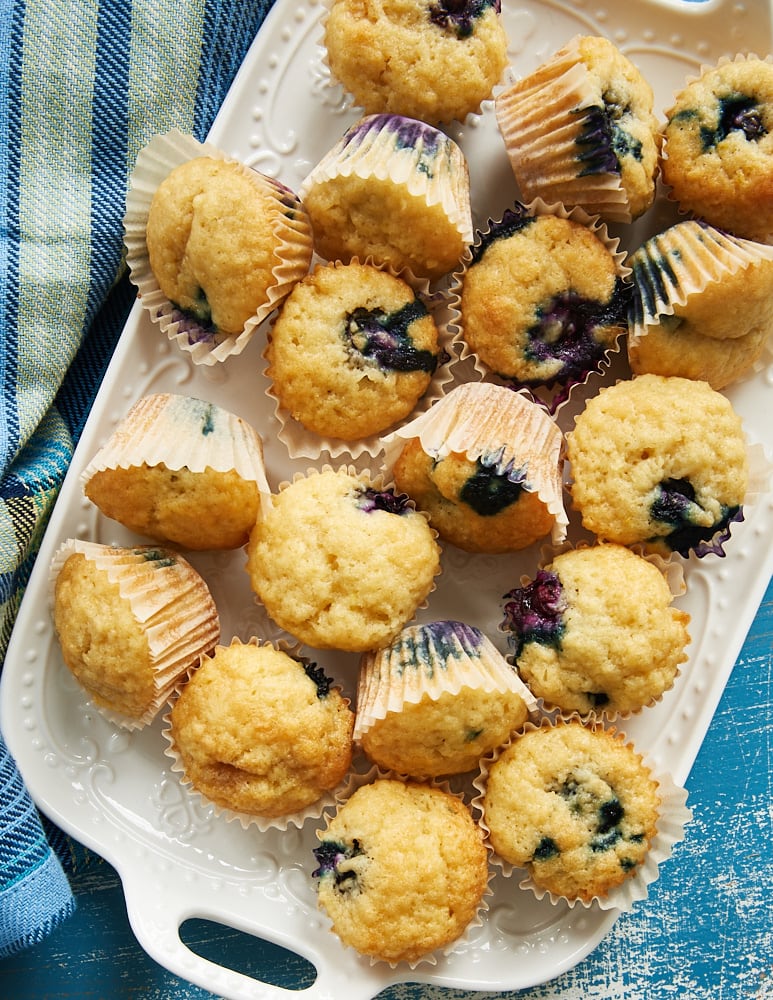 Just to make these Blueberry Sour Cream Mini Muffins even better, I used one of my favorite baking ingredients – sour cream. I love the texture and flavor that it adds. These little muffins are everything you'd want in a blueberry muffin. They are seriously dangerous, though, because you'll be tempted to eat one right after another!


These muffins also benefit from a bit of lemon zest in the batter to give them a little citrus zing. If you'd like even more lemon flavor, then you can use lemon juice in place of the vanilla extract, too.
As these muffins are small, be sure not to use extra large blueberries in the batter. Smaller berries will work far better in these little muffins. Remember that smaller berries have more flavor than larger ones, too.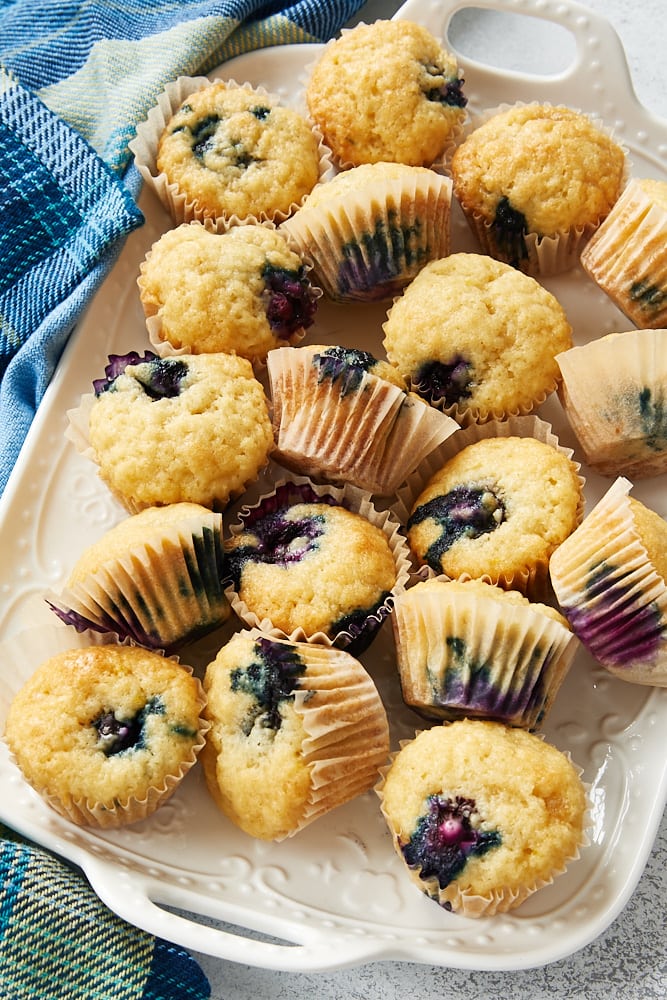 The end result is a batch of soft, sweet muffins with lovely flavor. They're a nice breakfast treat, and they also lend themselves to sweet snacking throughout the day. These Blueberry Sour Cream Mini Muffins are just the thing when you want something a little different than traditional blueberry muffins.
Find more muffin recipes in the Recipe Index.
More Berry Muffin Recipes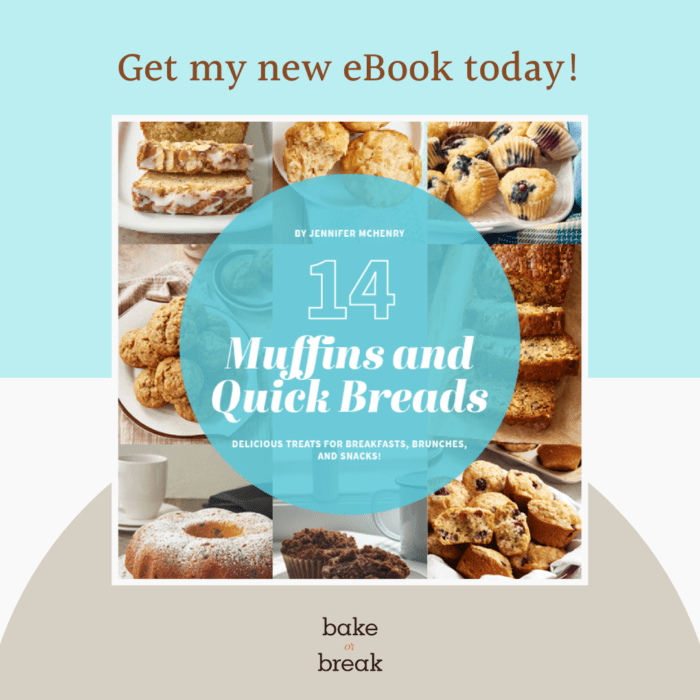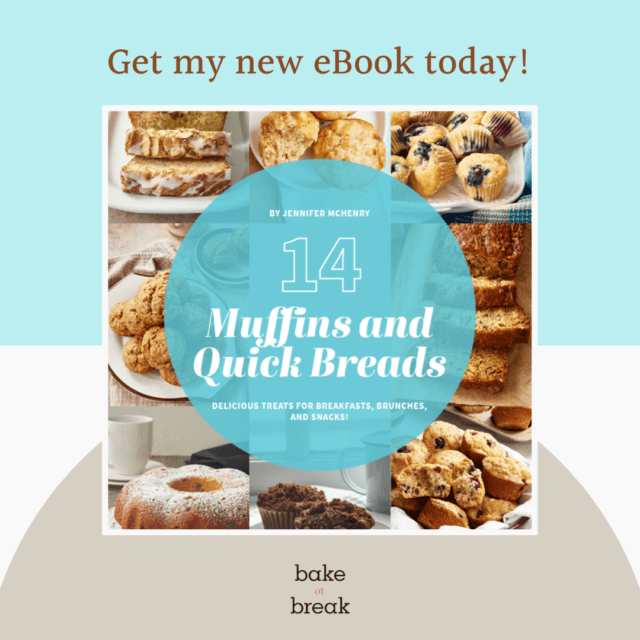 Disclosure: I was provided products and compensation from J.R. Watkins for this post. All opinions are my own.