May 13, 2013
Blueberry Sour Cream Mini Muffins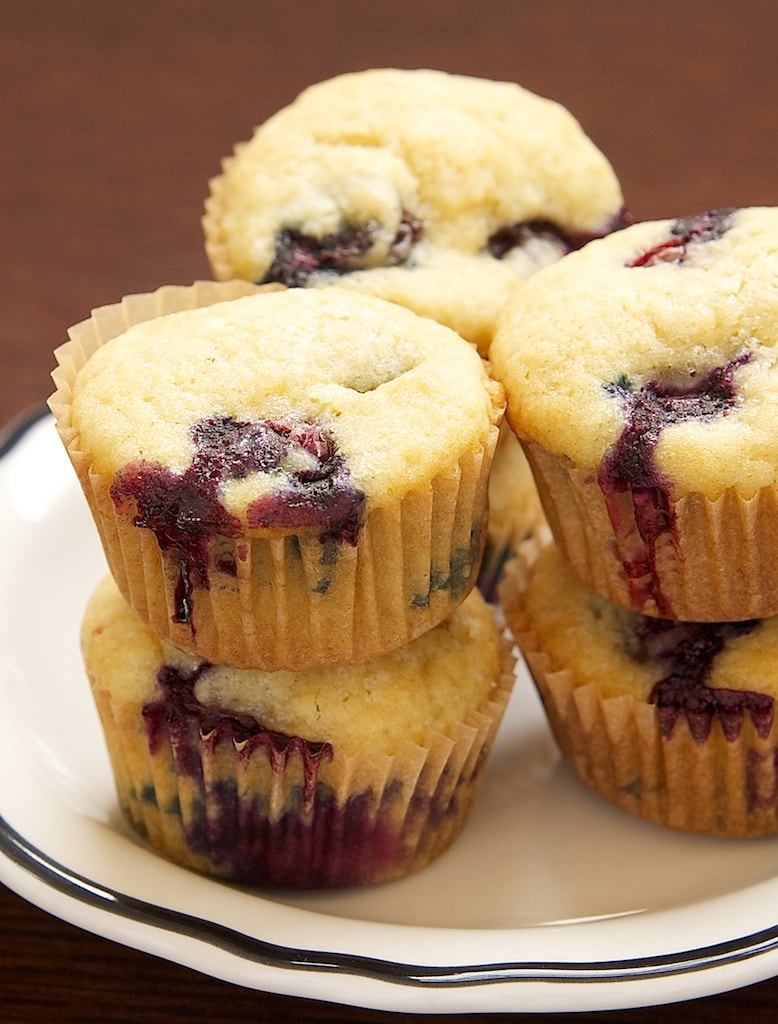 As that collection of recipes last Friday hopefully conveyed, I love baking with berries. I love all kinds of berries, but if I have to pick a favorite berry, I would likely choose blueberries. And, one of my favorite uses for blueberries is muffins.
Just to make these blueberry muffins even better, I used one of my favorite baking ingredients – sour cream. I love the texture and flavor that it adds. These little muffins are everything you'd want in a blueberry muffin. They are seriously dangerous, though, because you'll be tempted to eat one right after another.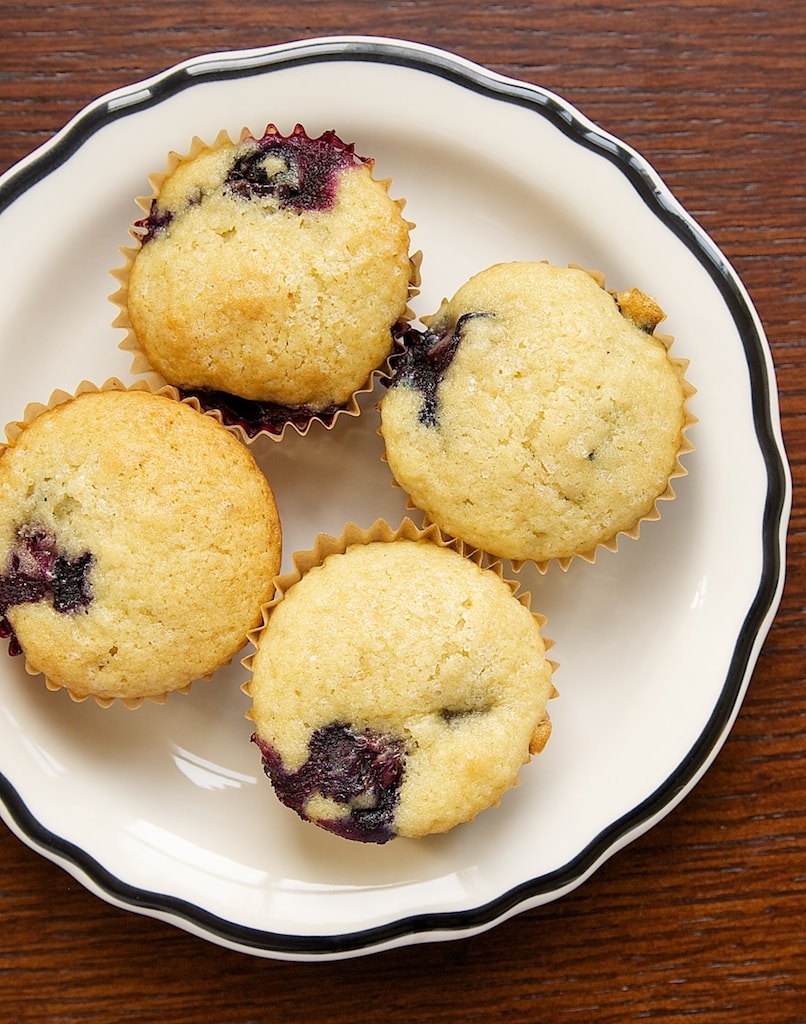 There's also something else special about these muffins. Recently, J.R. Watkins sent me a whole bunch of their spices and extracts to try. I have to say that I have loved trying them in different recipes. These muffins make use of their excellent vanilla extract as well as their lemon peel. I confess that I usually prefer fresh lemon zest, but J.R. Watkins' version is a great substitute.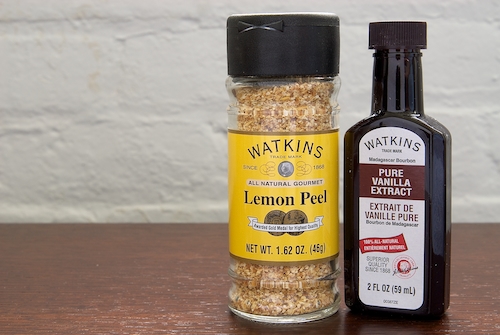 When I'm trying new ingredients or spices, I like to use just one or two in a recipe. I also like to make something that will give me an expected flavor result. Doing that will really highlight the new ingredient and give you the best idea of their flavor and effect. I was certainly not disappointed.
I shared these muffins with Quinn's co-workers, and they made quick work of finishing them off. While I still adore more traditional blueberry muffins, these are a new favorite for when I'm craving something a little bit different.
Scroll past the recipe for more information about J.R. Watkins and an exciting giveaway!
Find more muffin recipes in the Recipe Index.
J.R. Watkins has been providing natural home care, personal care, and gourmet products since 1868. This year, they've also introduced a new line of herbs and spices. I freely admit that I'm a bit of an ingredient snob when it comes to things like spices. Good ingredients make good food, right? I'm also a stickler for some rules about my spices.
While it's an obvious idea to keep your spices easily accessible while you're cooking, be sure not to store them too close to the heat of your stove, oven, or dishwasher. Along the same lines, don't store them in direct sunlight.
Keep your spice jars and extract bottles tightly closed so that they don't lose their strength.
It is generally recommended to replace your spices every 1 to 2 years. I firmly stick by this rule. In fact, just before Thanksgiving every year, I buy all new spices. Yes, all of them. Every year.
I like to think of myself as organized, at least in the kitchen. I keep my spices organized by keeping together the ones I use together most often. If you fall into the extremely organized category, you'll be just giddy to know that J.R. Watkins' labels are color coded to correspond to the spice color. How much do we love that?
All the J.R. Watkins products I've tried so far have been great. Remember that Raspberry Almond Crumb Tart from last week? I used J.R. Watkins' almond extract in the crust. I have three different bottles of almond extract in my kitchen, and theirs is my current favorite.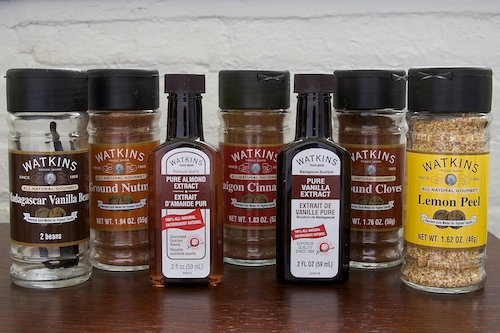 Now, after all this spice talk, I'm happy to tell you that J.R. Watkins is going to send one very lucky Bake or Break reader a collection of 20 of their spices and extracts. So, if you haven't been diligent in keeping fresh spices and extracts in your kitchen, now is your chance to start with all new fresh ingredients for baking and cooking!
Here's what will be included in the giveaway from J.R. Watkins:
Chili powder
Crushed rosemary
Cayenne red pepper
Thyme leaves
Sage
Garlic powder
Onion powder
Oregano leaves
Basil
Curry powder
Ground ginger
Ground cloves
Nutmeg
Saigon cinnamon
Cinnamon sticks
Lemon peel
Madagascar vanilla beans
Almond extract
Lemon extract
Vanilla extract
Please see below for the full details for entering. Keep in mind that you must be a U.S. resident. If the winner does not respond to the winning email notification within 48 hours, another winner will be chosen. The giveaway package will be shipped from J.R. Watkins. Please add bakeorbreak at gmail dot com to your address book so you'll be sure to get my email if your entry is chosen.
Good luck!
Disclosure: I was provided products and compensation from J.R. Watkins for this post. All opinions are my own.