This simple, no-frills Blueberry Coffee Cake is a lovely sweet treat for most any time of day!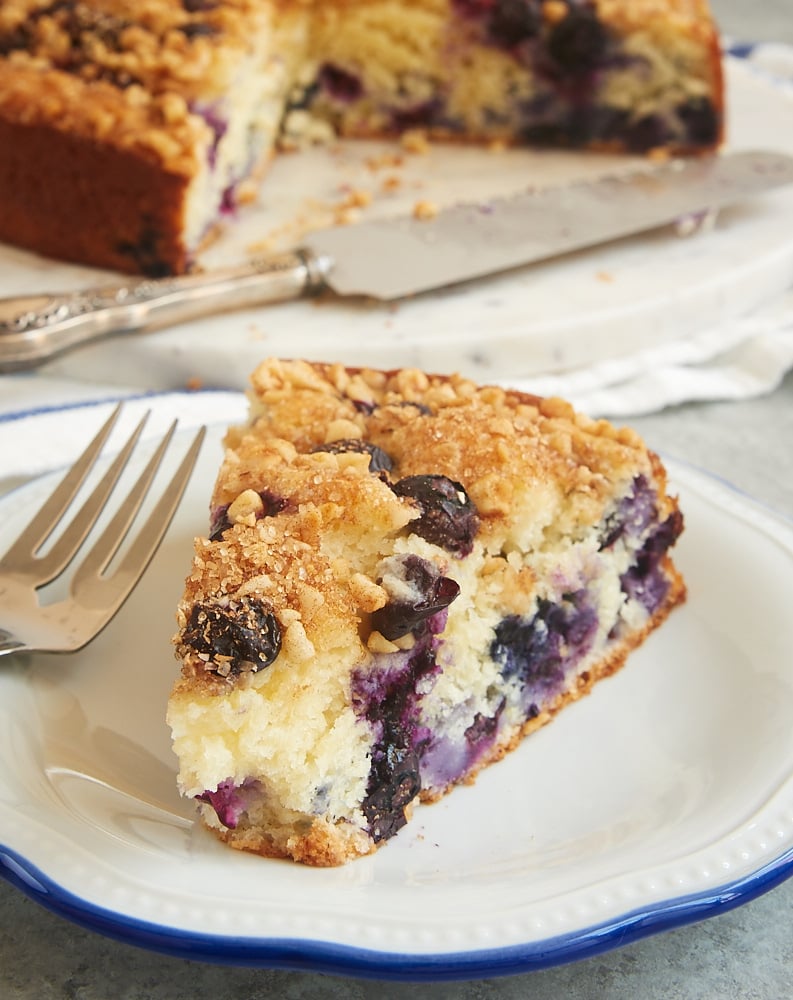 During berry season, I'm likely to have several kinds of berries in my kitchen at any given time. Recently, I had some blueberries in my refrigerator just begging to be turned into something sweet and delicious. When I remembered a recipe for Blueberry Coffee Cake I'd bookmarked a while back, I couldn't wait to get baking!
This is a simple cake, both in preparation and in flavor. It mixes quickly and easily, and it focuses heavily on sweet blueberries with some nuts for crunch and a little cinnamon for a bit of a flavor twist. And I have to say that it's absolutely wonderful.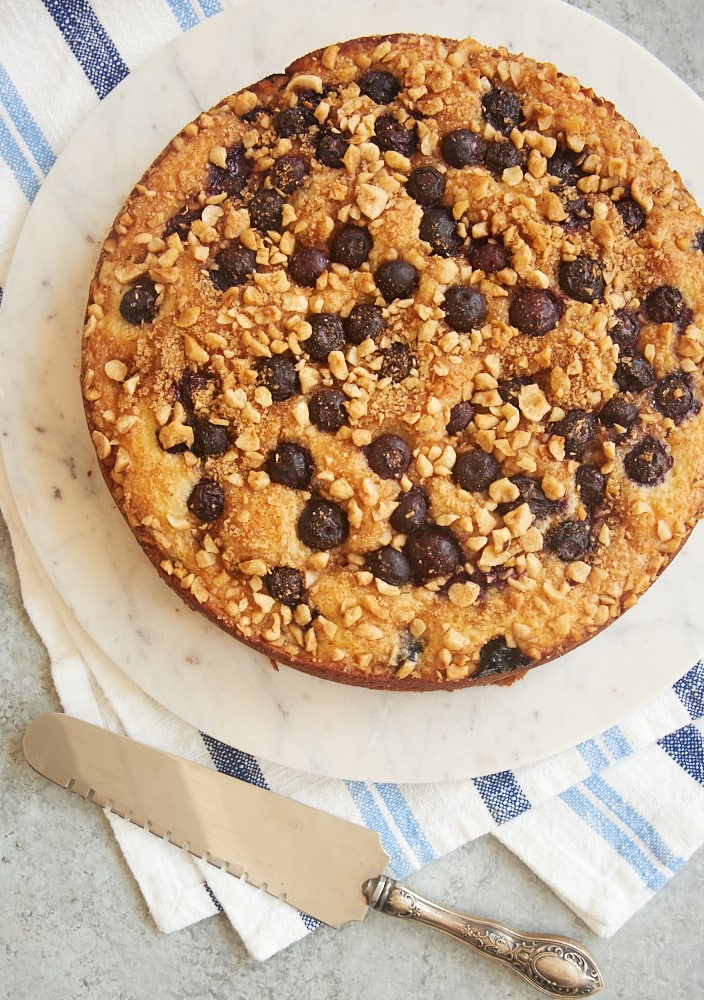 The addition of yogurt to the batter makes the cake delightfully soft and moist. It's a bit less dense than a lot of coffee cakes, making this cake is a nice departure from the norm. I opted to use vanilla yogurt for a bit of flavor, but plain yogurt will work, too. There's no vanilla extract in the recipe, but you can add 1/2 teaspoon or so if you still want a little vanilla flavor.
When you're mixing the batter, you may be reminded of making muffins. The method of mixing is quite similar to the muffin method. In fact, eating this cake is a lot like eating a soft, fluffy muffin. That makes it a great choice for a special breakfast or brunch treat.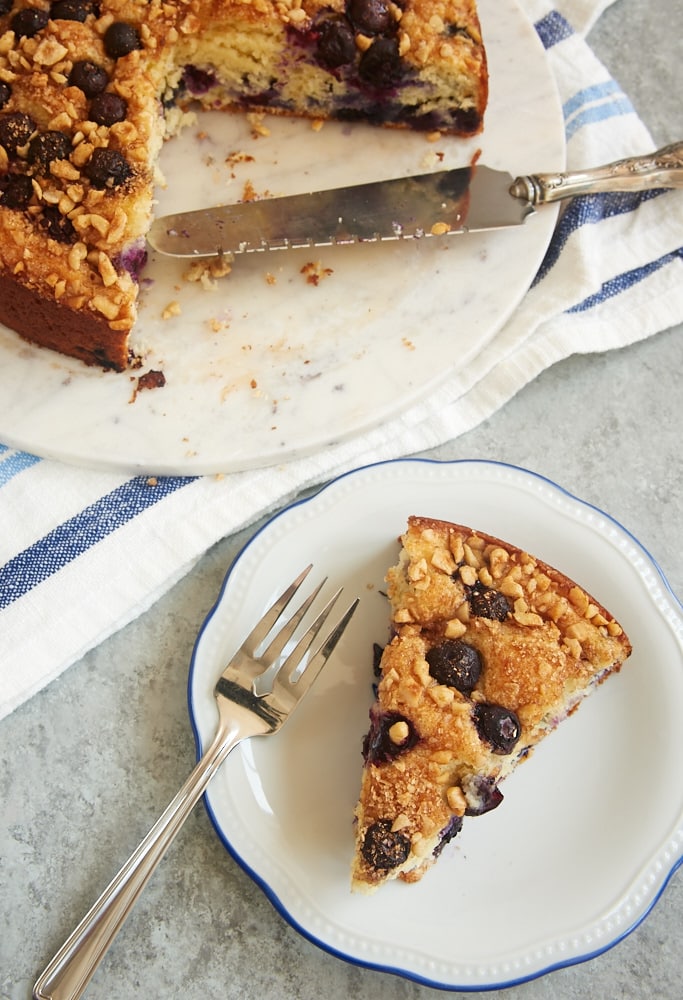 I like to use fresh blueberries for this cake, but it's worth noting that the original recipe specified using frozen berries. That's great news for those times you are craving a blueberry treat but don't have any fresh ones available. Just remember that frozen berries have some extra moisture, which can sometimes cause the color to bleed or the finished product to be a bit soggy. I recommend rinsing and drying frozen berries just as you would fresh ones to lessen those effects.
I am so enamored with this cake! It's a prime example of how fantastic a simple cake can be. No frills, no fuss, just deliciousness. If you love the sound of that, too, then I think this cake will become one of your new go-to recipes for a morning treat, an afternoon snack, or a lightly sweet dessert.
Find more cake recipes in the Recipe Index.
More Anytime Blueberry Treats