December 10, 2011
Apple Spice Cake with Caramel Glaze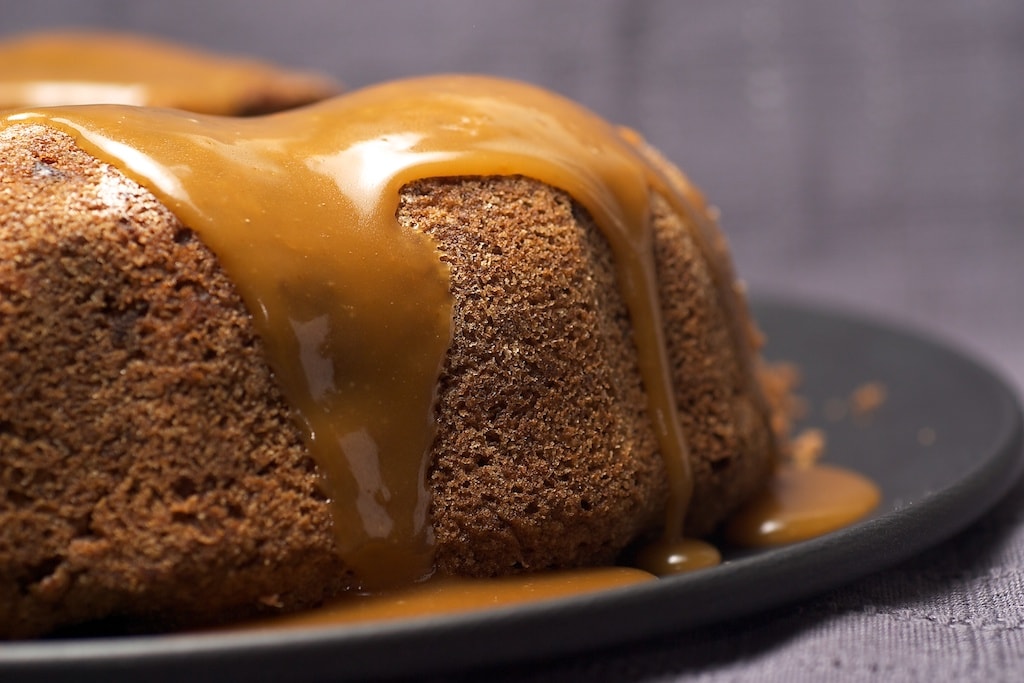 To me, few things scream, "Fall!" as much as baking with apples. We have been sitting on the fence here between fall and winter. Some days are scarf-worthy, while others are not even jacket-worthy. On a fall-like day, I decided to slice up some apples and make this cake that I've had bookmarked for a while.
Of course, what are apples without cinnamon? And just to make it even more fantastic, let's throw in a little caramel, too. Seriously, this is fall in a cake.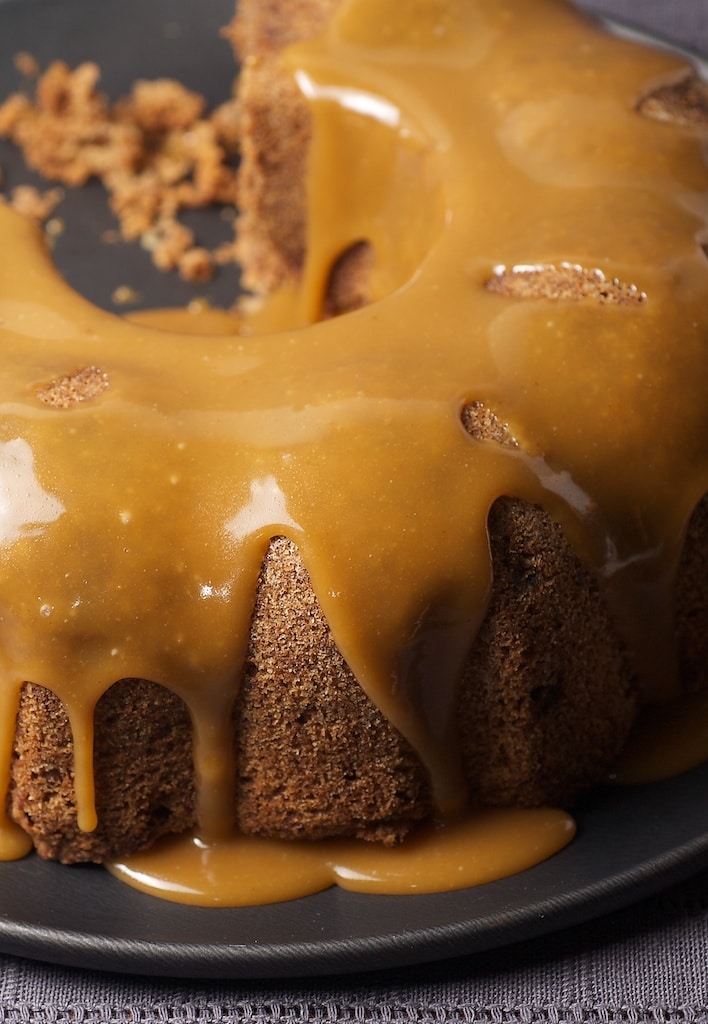 I've done my share of caramel-related whining. I just haven't had a lot of success in that department. If I need to make any caramel, I am always sure to have extra ingredients around because I am highly likely to make a mess of it at least once. Surprisingly, I fared far better than normal with this simple caramel sauce.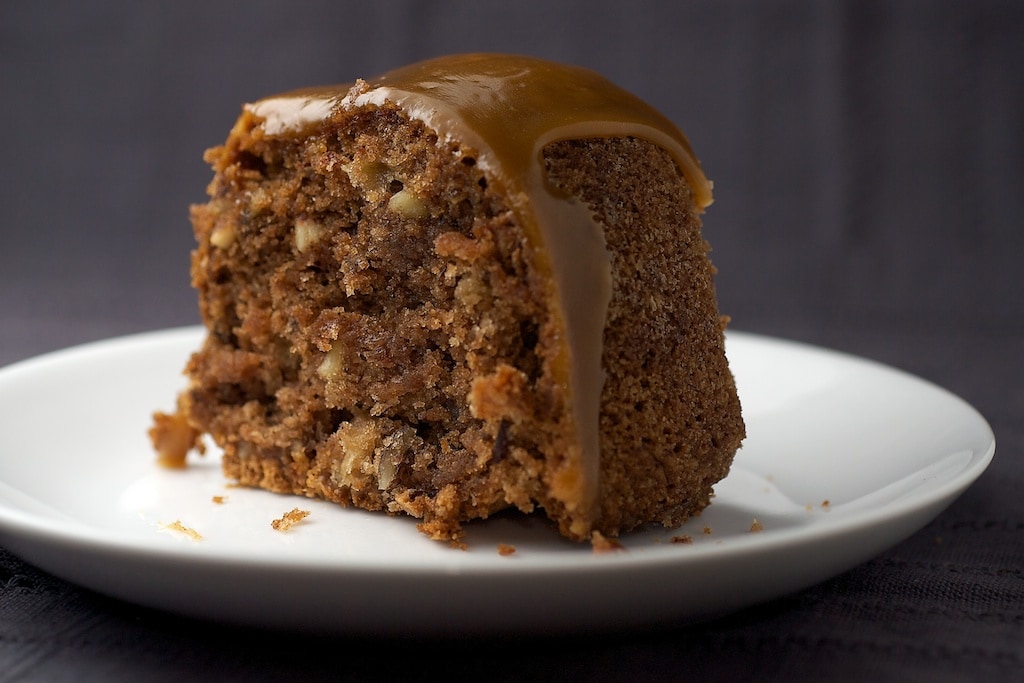 This cake is simple to make and a joy to eat. It's really a beautiful, tasty thing. I highly recommend you track down some apples, whip up some caramel sauce, and treat yourself to a lovely dessert.
Find more cake recipes in the Recipe Index.
Apple Spice Cake with Caramel Glaze
Yield: 12 to 16 servings
Prep Time:30 minutes
Cook Time:1 hour 45 minutes
This Apple Spice Cake is a delicious blend of fresh apples and spices topped with a rich caramel glaze.
Ingredients:
For the cake:
3 cups all-purpose flour
1 tablespoon ground cinnamon
1 teaspoon baking soda
1 teaspoon salt
1 & 1/3 cups vegetable or canola oil
2 cups granulated sugar
3 large eggs
3-4 Granny Smith apples, cored and cut into 1/2-inch pieces (about 3 cups)*
1 cup chopped assorted nuts (pecans, almonds, etc.)
1 teaspoon vanilla extract
For the caramel sauce:
1 cup packed light brown sugar
1/2 cup unsalted butter
1/4 cup evaporated milk
1 teaspoon vanilla extract
pinch of salt
Directions:
To make the cake:
Preheat oven to 350°F. Spray a 12-cup Bundt pan with cooking spray. Set aside.
Sift together the flour, cinnamon, baking soda, and salt. Set aside.
Using an electric mixer on high speed, combine the oil, sugar, and eggs on high speed until blended.
Decrease mixer speed to medium, and gradually add the flour mixture. Mix just until blended. Mix in the vanilla. Stir in the apples and nuts.
Pour the batter into the prepared pan. Bake 80-90 minutes, or until a wooden pick inserted in the center comes out clean.
Remove the cake from oven and cool slightly (about 10-15 minutes) on a wire rack. Then, invert the cake onto a wire rack to cool completely.
To make the caramel sauce:
Combine all the sauce ingredients in a small saucepan. Cook over medium heat, stirring constantly until thickened to desired consistency.
Pour over cake immediately.
Notes:
*Peeling the apples is a matter of preference. I generally don't peel apples when I bake with them.