This quick and easy Brown Butter Skillet Blondie uses just one skillet for browning the butter, mixing the batter, and baking! Such a fun treat!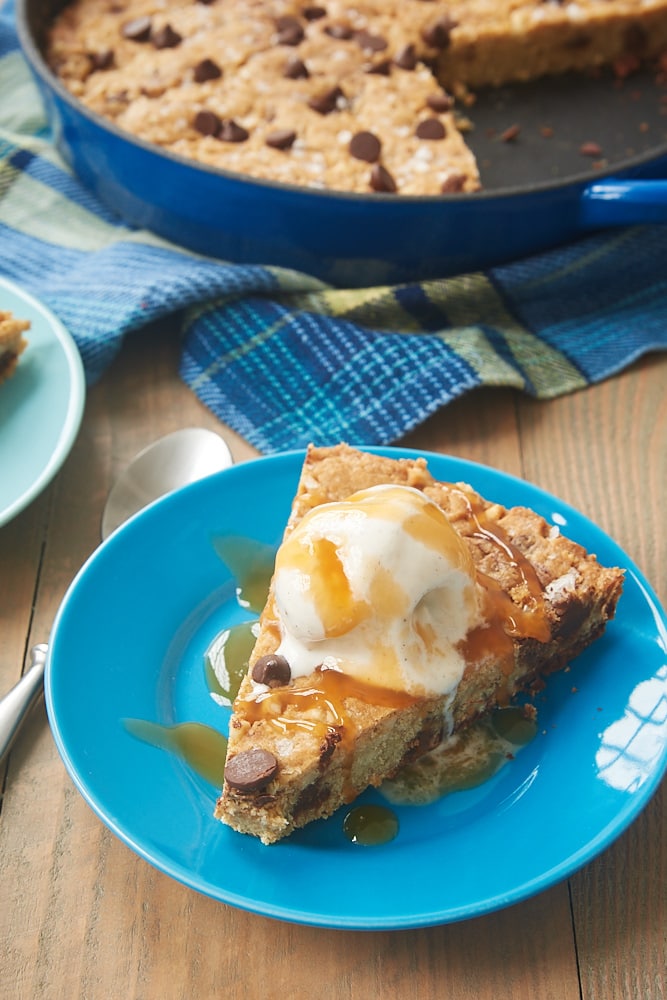 My love of brown butter is well documented here at BoB. It's such a simple way to add wonderful, rich flavor! And it's super simple to do that with this Brown Butter Skillet Blondie.
This quick and easy dessert mixes all in the skillet. Use the skillet to brown the butter, and then just keep mixing everything in the skillet. (No mixer required!) Then into the oven it goes!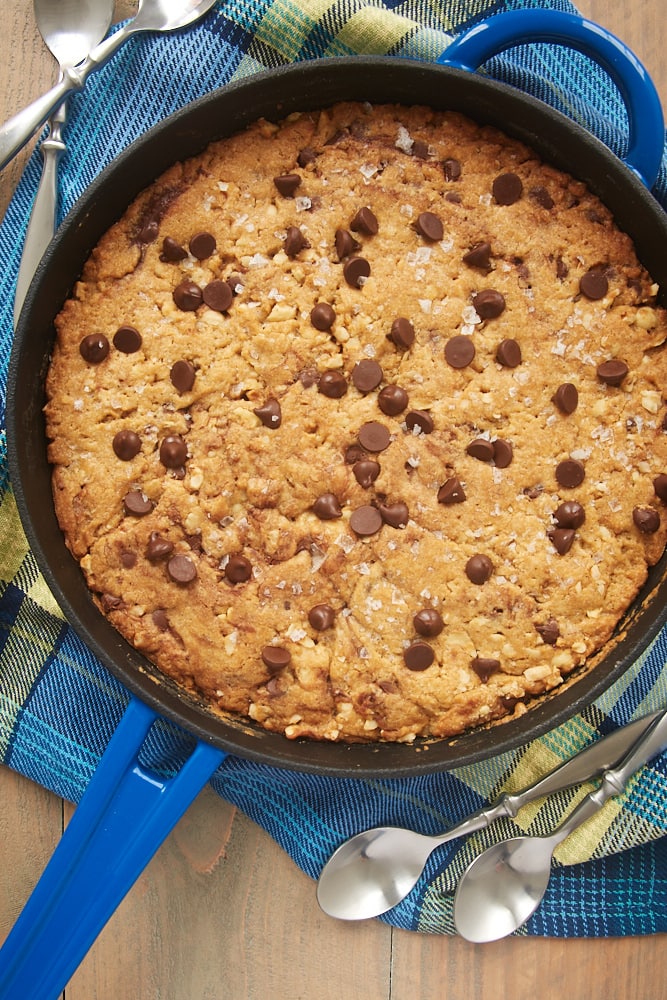 Add the brown sugar to the butter while it's still hot to create a melty, caramel-like mixture. After that, you'll need to let it cool for a bit before you start adding the other ingredients. There's not a lot of extra room in there, so be a little gentle when mixing so you don't make a mess.
This is one of those recipes that's infinitely adaptable. You can use whatever add-ins you like. I most often reach for some chocolate chips and nuts for a classic flavor combination. But it's so easy to add whatever you're craving or even those ingredients odds and ends in your pantry. And I can't resist a little sprinkling of coarse salt over the top for a salty bite.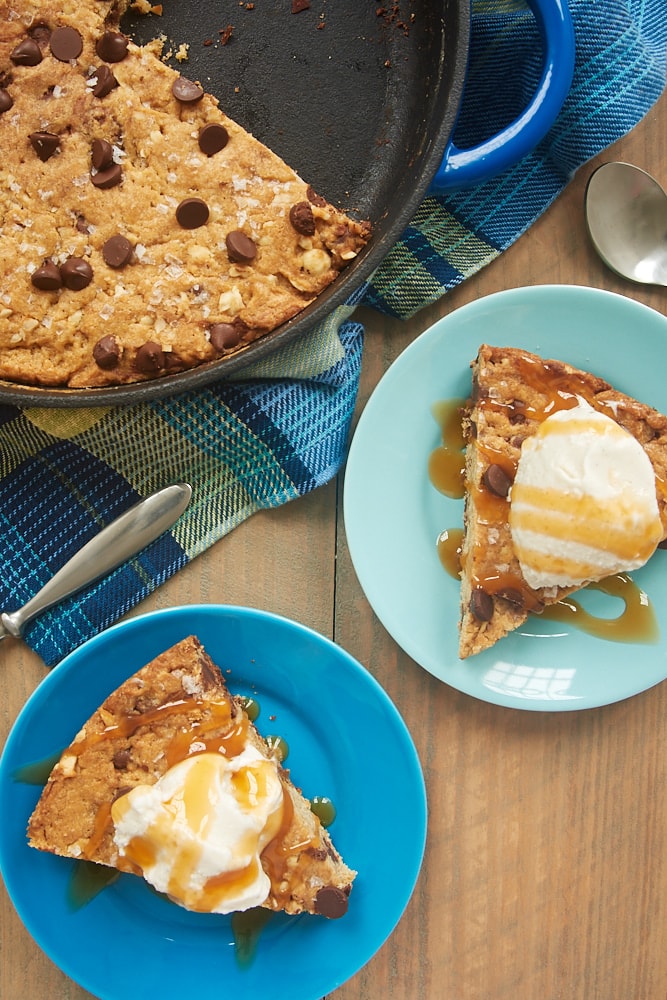 Serve this blondie unadorned for a simple sweet treat. Or top slices of it with a scoop of ice cream and a drizzle of caramel or chocolate for an all-out dessert experience. Or just grab some spoons and let everyone dig in!
Find more blondie recipes in the Recipe Index.
More Skillet Dessert Recipes
We are a participant in the Amazon Services LLC Associates Program, an affiliate advertising program designed to provide a means for us to earn fees by linking to Amazon.com and affiliated sites.