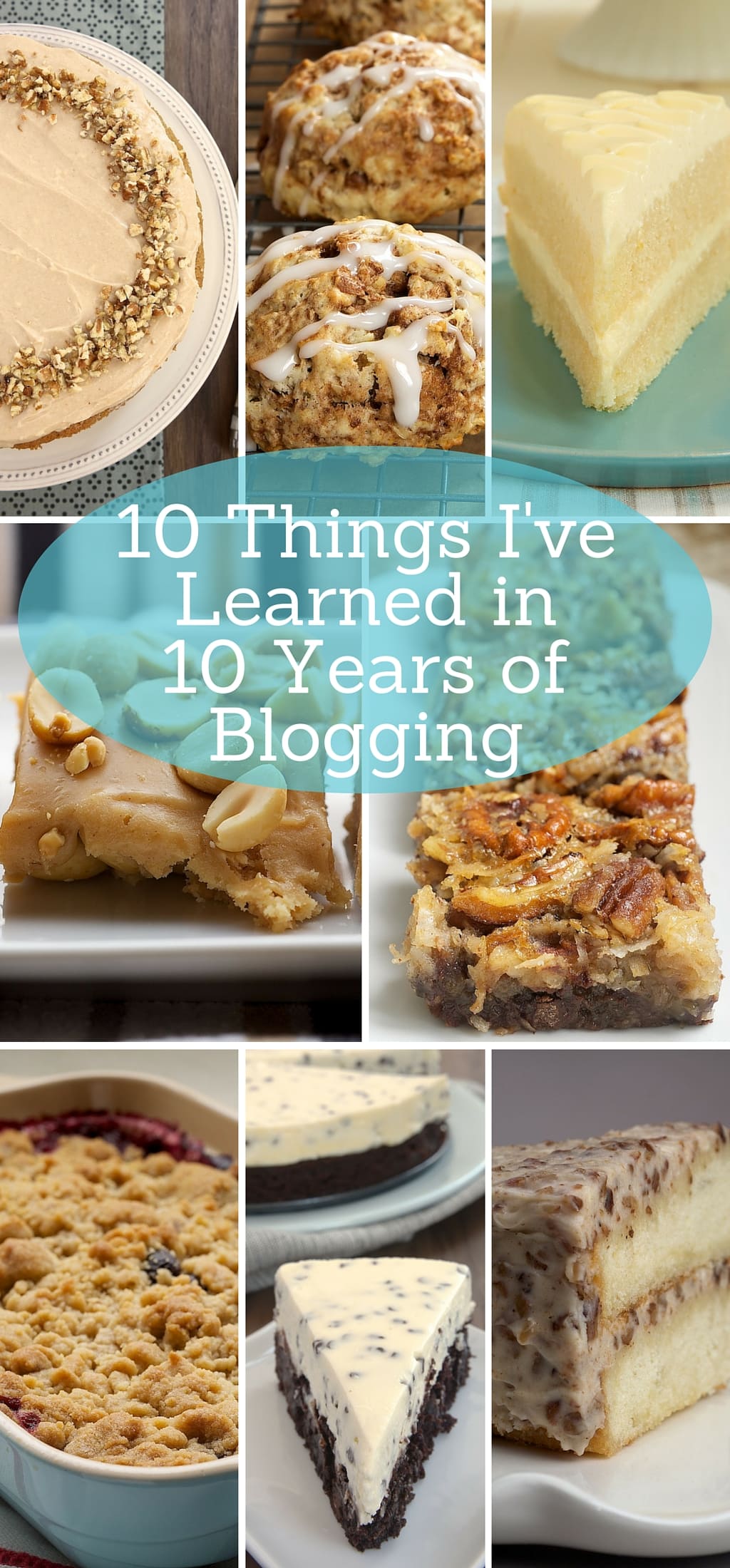 In May of 2006, I was pretty miserable in my job. I often had to give myself a pep talk just to get out of the car and go inside to work for the day. I couldn't really leave my job, although I did cut back my hours. My husband Quinn likes to fix things, so he suggested that I start a blog. I'd been following some blogs for a while and thought about starting one, but I just didn't feel like I had the time or anything to say.
But the seed was planted. The more I thought about it, the more I wanted to do it. I knew without a doubt that my hypothetical blog would be all about baking, as that had long been something I truly and enthusiastically enjoyed. Blogging was still fairly new then. It felt like a good, low-commitment experiment. So, I asked Quinn to set up the technical side of things, and I got busy baking. And on June 2, 2006, I published my first post, a Lemon Bread recipe from King Arthur Flour.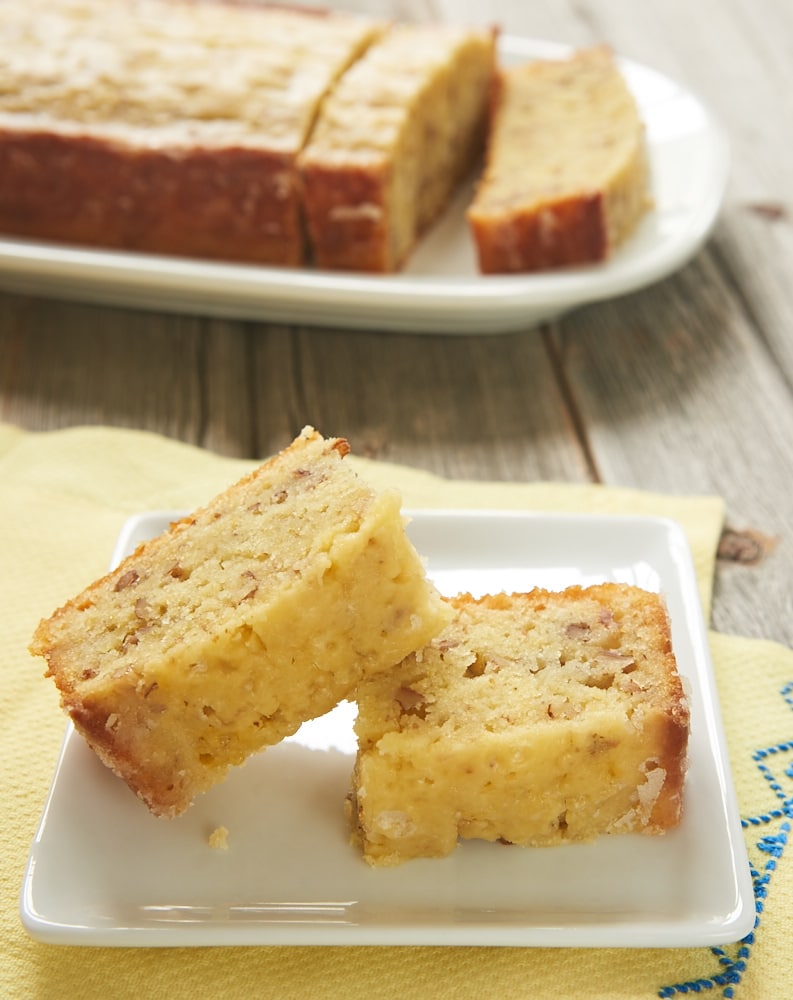 Lemon Bread
Over the next 5+ years, I baked and posted when I could. Sometimes that was several times per month. Sometimes it was just once every few weeks. It was really a hobby and a way to have a fun, creative outlet doing something I enjoyed.
Then, in the fall of 2011, I lost my job. (More on that below.) As anyone who has lost a job knows, that's a tough pill to swallow. We had moved to New York in 2010, but I had been able to telecommute to my existing job. I think I always knew it wouldn't last. But ultimately, leaving that job was what allowed me to begin blogging full-time.
On December 1, 2011, I got up, made a batch of Black and White Chocolate Chip Cookies, took photos of them, and posted the recipe. And that happy day of baking and blogging marked the beginning of full-time BoB-ing.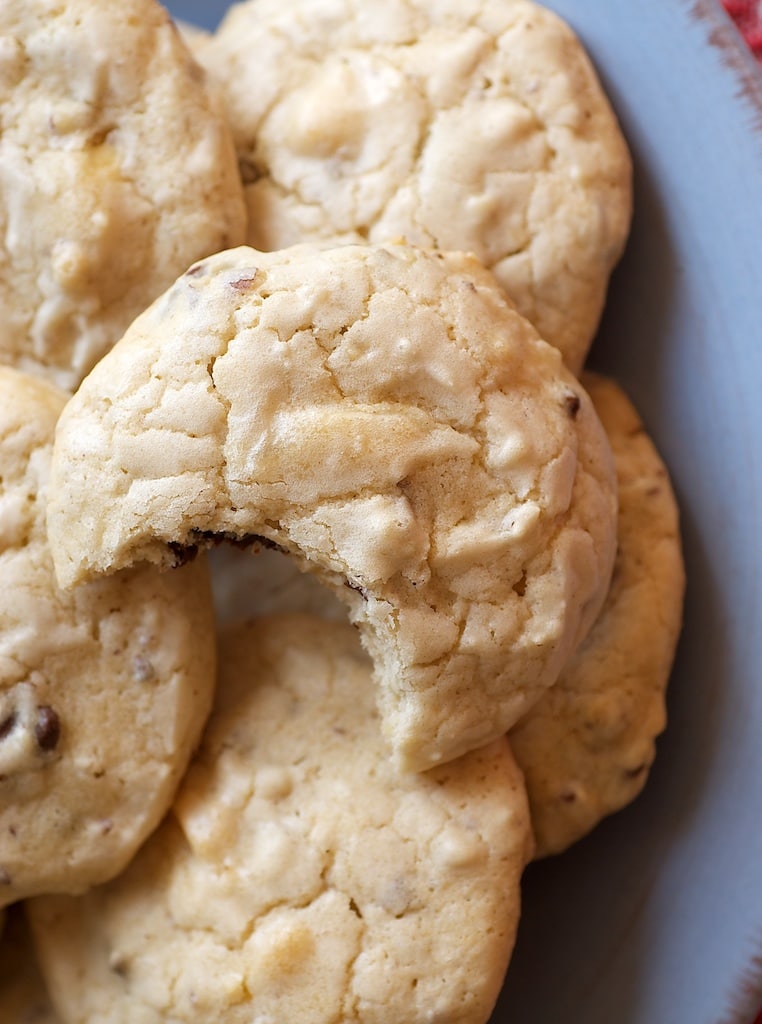 Black and White Chocolate Chip Cookies
One of the things I tell people who ask me for advice about starting a blog is that you have to love what you do. I think many people believe that blogging is a breeze. I can tell you with certainty that it isn't. I work harder at this job than any other job I've had. But I love it. I love baking and sharing recipes with all of you.
I could write volumes about what has changed in the blogging world since 2006. I could tell you how Pinterest didn't even exist back then. I could tell you how few food bloggers who were blogging then are still around after all this time. Instead, I'd rather talk about some valuable things I've learned over the years. I hope they'll resonate with all of you, not just the food bloggers among you.
So, in honor of 10 years of BoB, here are 10 things I've learned through blogging. And, because I know you're all really here for the food (I don't blame you one bit!), I've also interspersed some of BoB's all-time most popular recipes.
Thanks for being here. Truly.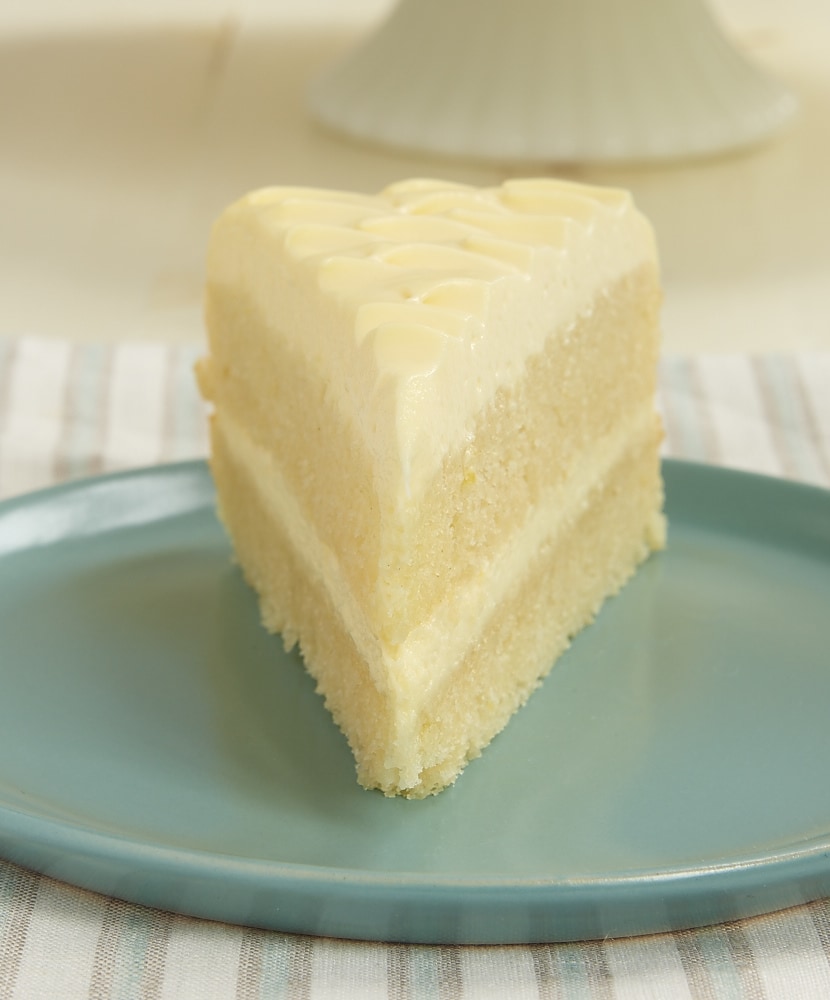 Lemon Cream Cake
1.
I'm my own worst critic.
Actually, I probably knew that long before I started blogging. But writing something that you put out in the internet world for all to see can be a bit terrifying. It's gotten easier over the years, but I still have my moments.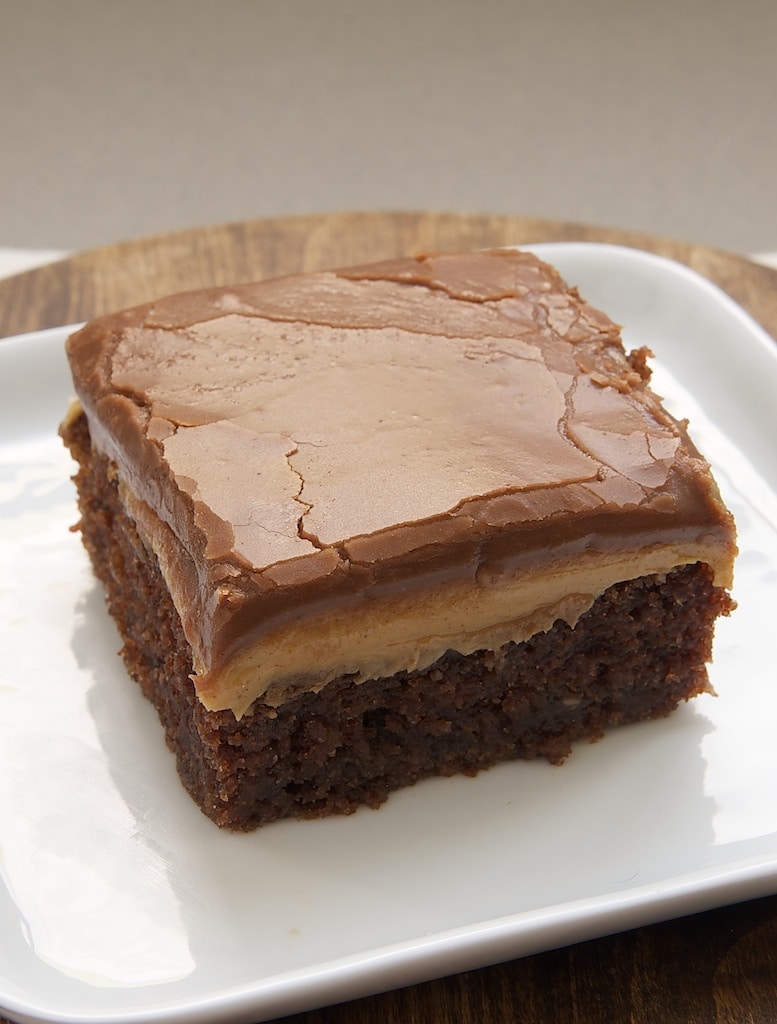 Peanut Butter Fudge Cake
2.
Organization is my friend.
You should see the sheer number of spreadsheets and notebooks and such that I have to keep me on top of things. From the outside, food blogging may look like lots of fun creating things in the kitchen, but it's so much more than that. While Quinn does occasionally help me out with photos or technical stuff, everything else is all me. I not only am the baker behind BoB, but I am also the writer, the editor, the primary photographer, the marketing department, the help desk, and more. It's a lot to juggle, and it's pretty much impossible without a lot of planning.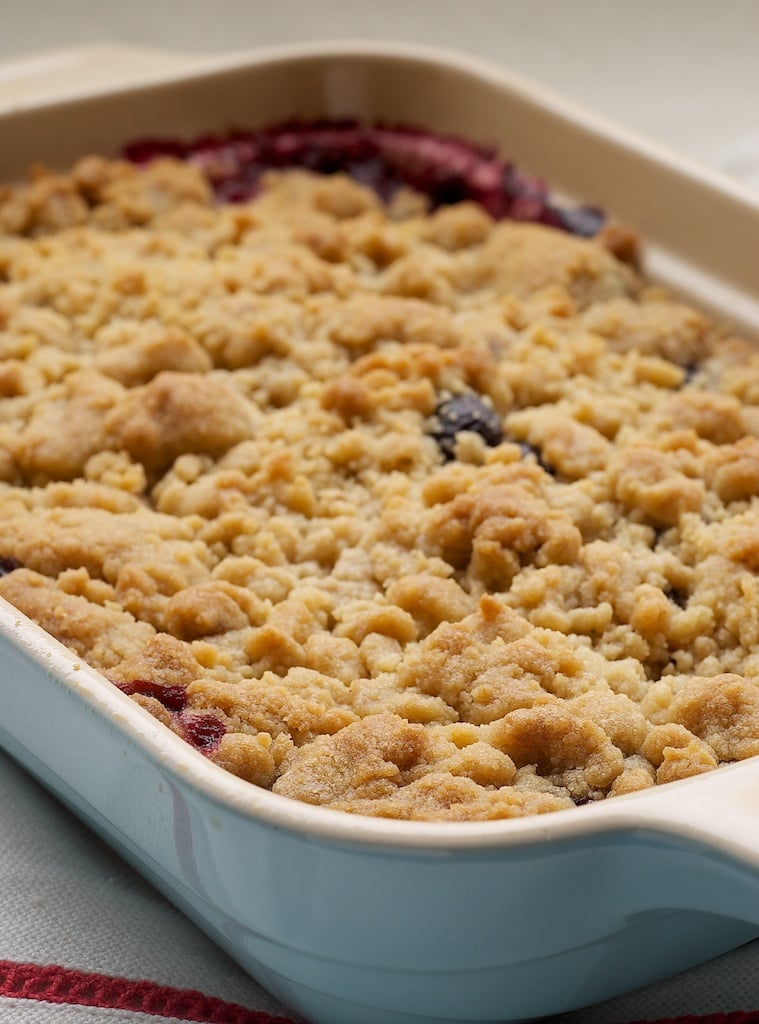 Mixed Berry Cobbler
3.
I'm a terrible procrastinator.
I had never worked for myself until I started this blog. Not having deadlines imposed by someone else makes it far too easy for me to put off doing something until the last minute. It's a constant struggle for me, but I'll get around to fixing it one of these days. 😉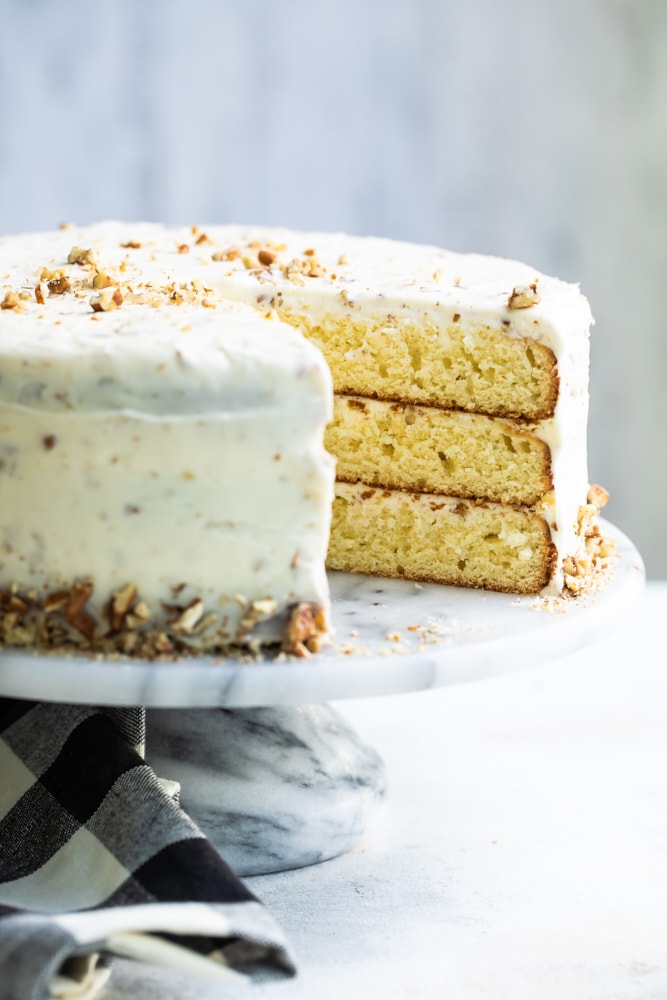 Butter Pecan Cake
4.
How much you enjoy your work affects your entire life.
I will gladly tell you that I'm a far happier person than I was when I was sitting in my car trying to talk myself into going into work. I'm very rarely in a bad mood or so tired that I can barely make conversation. I spent far too long on the other end of that spectrum. And I appreciate every single day that I get to do what I love.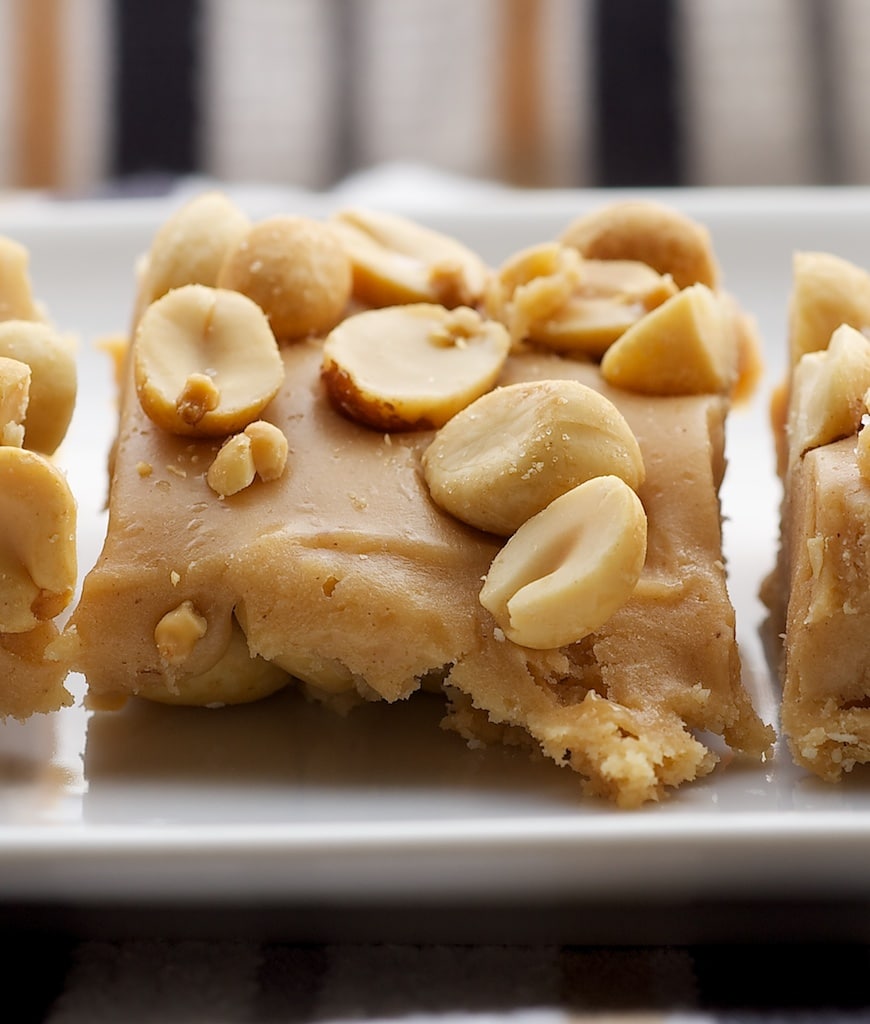 Salted Nut Squares
5.
Failure can be a good thing, if you let it be.
In my early baking (and cooking) days, I would get so frustrated and feel so defeated by something going wrong in the kitchen. But at some point I let myself realize that there's always at least one thing to learn from a failed attempt at a recipe. And because of that, I trust my instincts much better and fail a bit less often.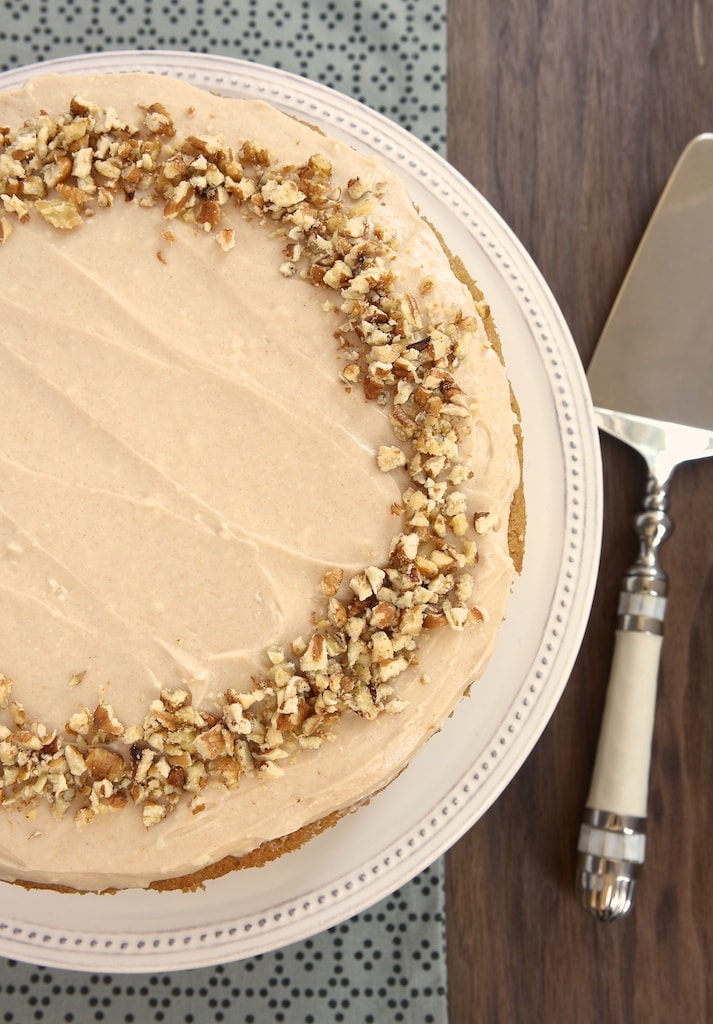 Apple Spice Cake with Cinnamon Cream Cheese Frosting
6.
Sometimes you need a (sometimes uncomfortable) push in the right direction.
When I lost my job in the fall of 2011, I understandably freaked out a bit. I'd been blogging more than 5 years at that point, but I never really believed I could make it a full-time job. I made an effort to find another job in my field, but my heart just wasn't in it. Quinn suggested that I dedicate 6 months to working only on BoB, and then we'd see where I was. That 6 months has now turned into several years. I don't know if I would have ever tried to blog full-time without that push. Hindsight being what it is, I now know that losing my job was one of the best things that ever happened to me.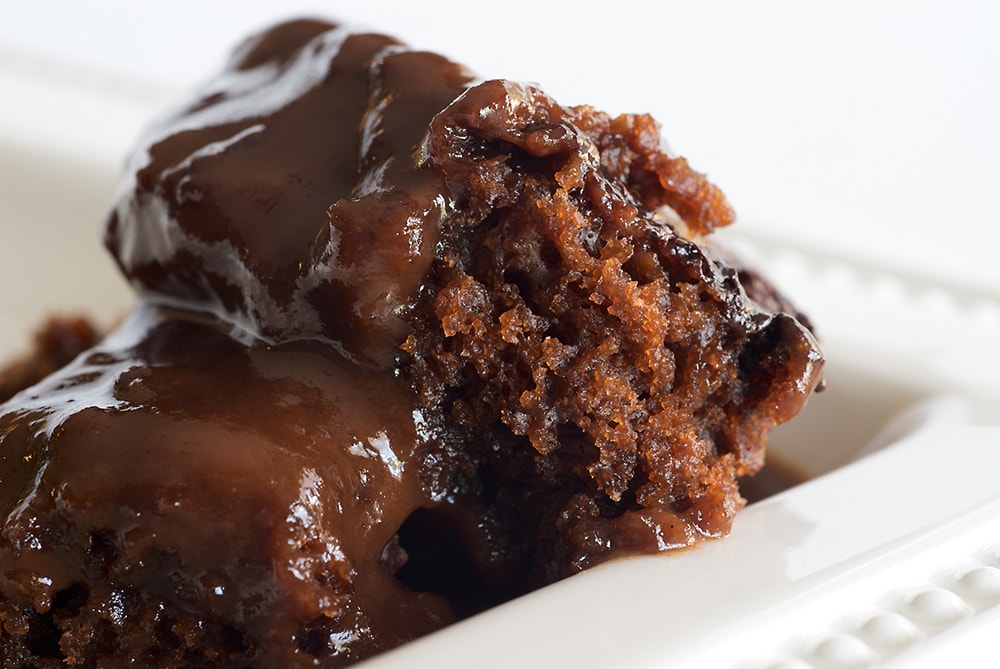 Chocolate Cobbler
7.
I can write a cookbook!
To tell you the truth, I focused so much time and effort on BoB that the thought of writing a cookbook was more than a little overwhelming. But when a great opportunity presented itself, I didn't feel I could turn it down just because I was intimidated by the staggering amount of work involved. And it was even more work than I thought it would be. But it was absolutely worth it.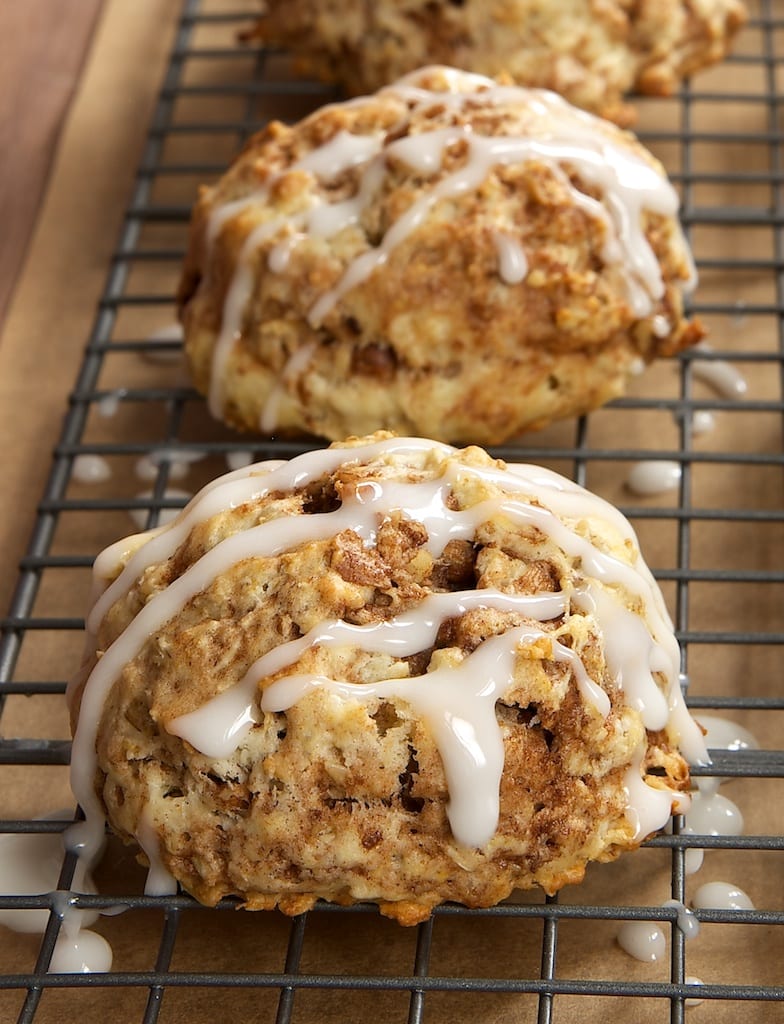 Cinnamon Bun Scones
8.
Less is more.
My mother often said that to me, and I can now appreciate the idea much better. As much as I love baking, I don't want to make fussy recipes. I want simple recipes that give big results. And I'm guessing you want that, too, or I wouldn't be celebrating a decade of food blogging!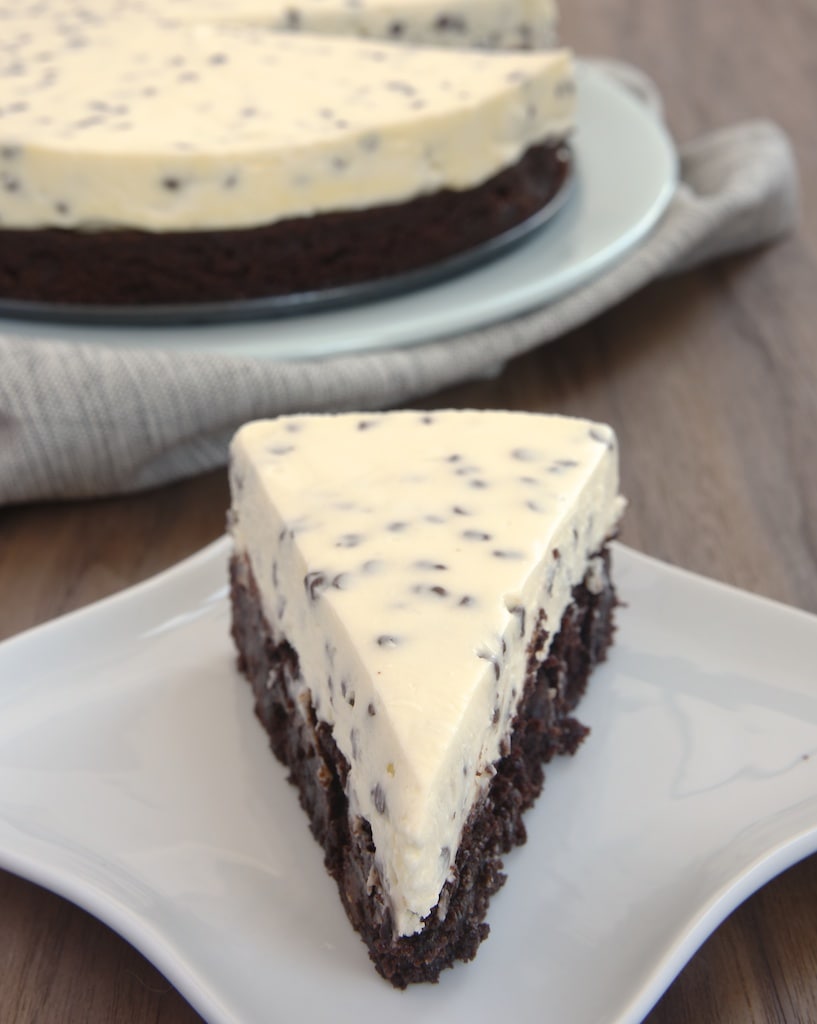 Chocolate Chip Cheesecake with Brownie Crust
9.
Comparison is the thief of joy.
I believe Theodore Roosevelt said that originally, although I was most affected by it when a blogging friend of mine said it to a group of food bloggers. It's absolutely true. With so, so many food blogs out there, it can be far too easy to try to compare what I'm doing with all of them. Ultimately, I can be happy for their successes without feeling like I've missed the boat somehow. There's only one me in this world, and I will have far more success being me than trying to be someone else.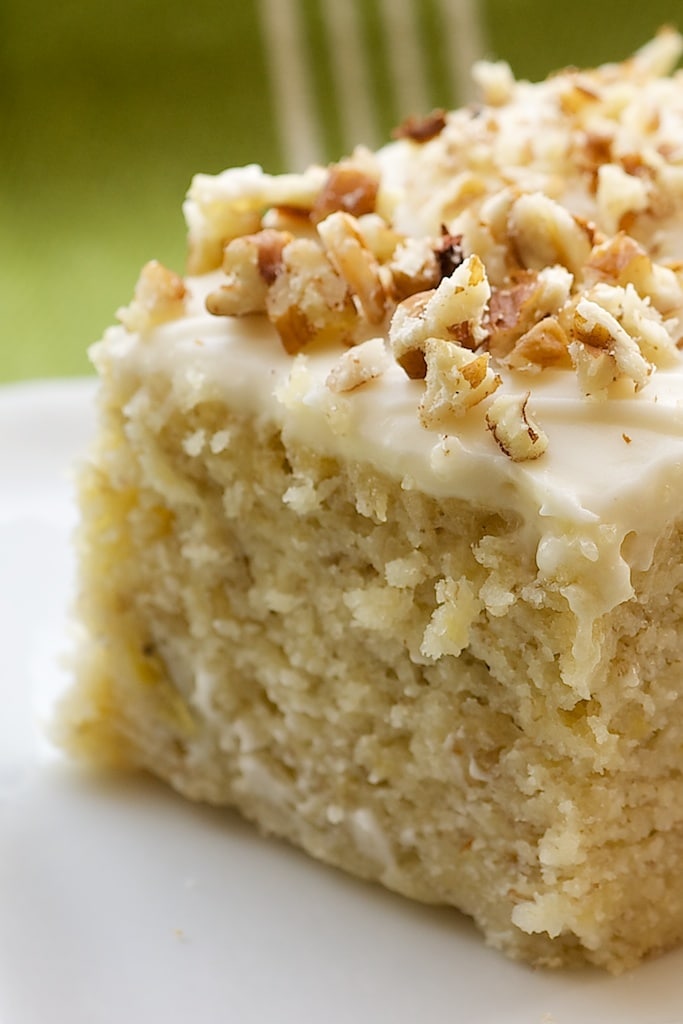 Banana Cake with Cream Cheese Frosting
10.
People who love food are always the best people.
That one comes to us from Julia Child, one of my all-time favorite foodies. Overwhelmingly, the responses I get from all of you through this blog, social media, and email are all wonderfully positive.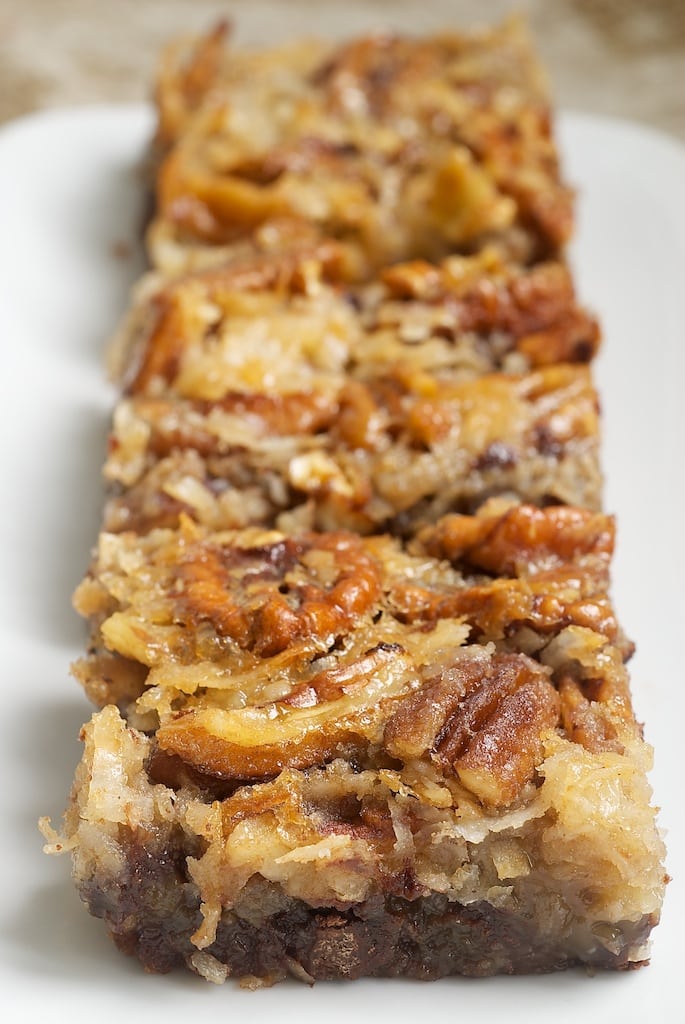 German Chocolate Pecan Pie Bars
I've been feeling more than a bit sentimental over the last several weeks leading up to BoB's big day. It's amazing to think of how much has changed and how far this blog and I have come in ten years. Thank you for indulging me in this bit of reminiscing. I thank you most of all for being here. For reading about my baking adventures. For loving to bake. For being the best people.