I'm generally not a big fan of white chocolate. My thinking has always been, why have that when you can have chocolate chocolate? Who's with me?

In any case, when I do use white chocolate, I make sure that I use the very best that I can find. Both Guittard and Lindt make the good stuff. If you can't find those, be sure to check the label before you buy any to make sure that it contains cocoa butter. You'll be much happier for it.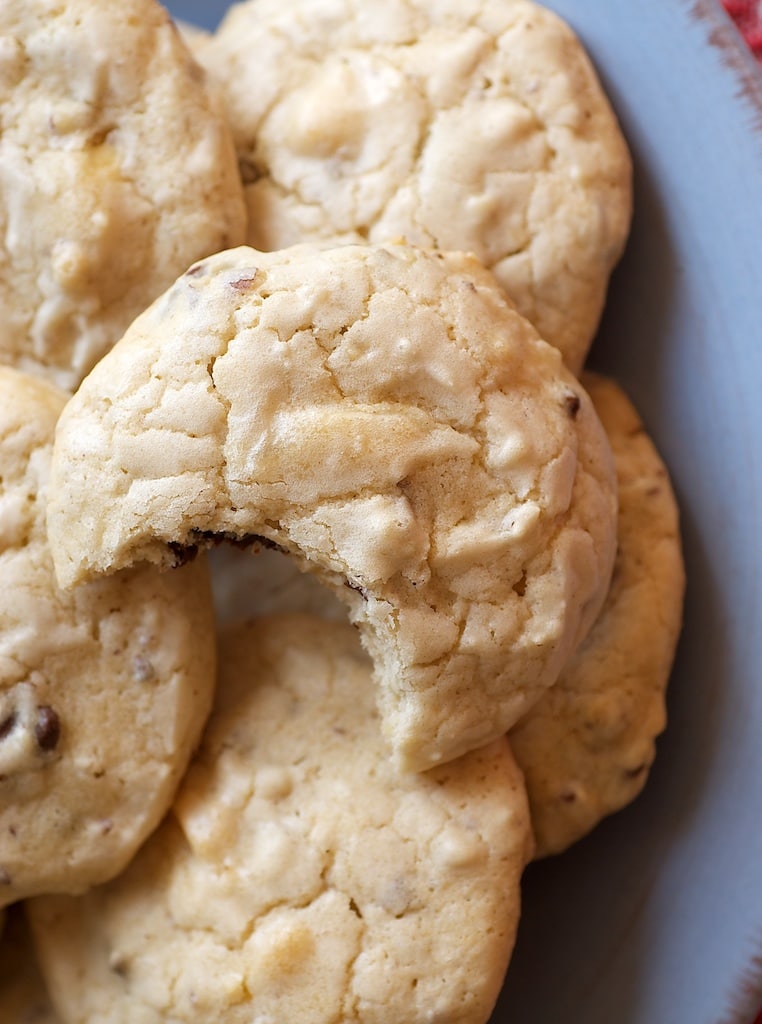 I love how delicate these cookies are. They manage to be light without sacrificing a good flavor punch. I do concede that the white chocolate is a nice complement to the cookies and a good combination with the semisweet chocolate. Of course, the Kahlua doesn't hurt, either.
Visit the Recipe Index for more cookie recipes!