December 1, 2011
Black and White Chocolate Chip Cookies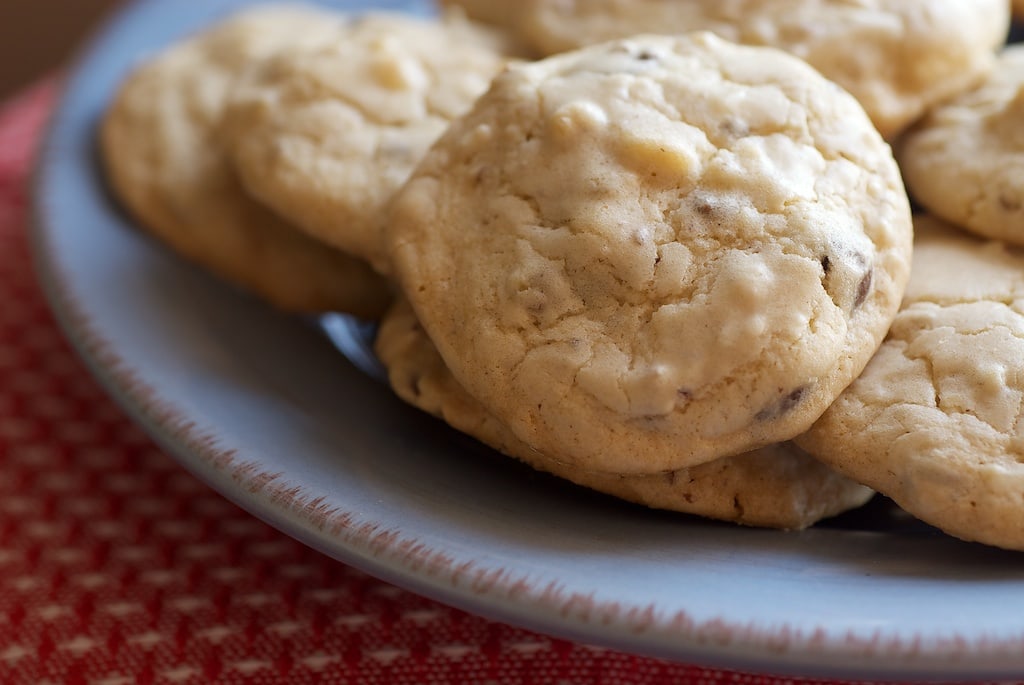 I'm generally not a big fan of white chocolate. My thinking has always been, why have that when you can have chocolate chocolate? Who's with me?

In any case, when I do use white chocolate, I make sure that I use the very best that I can find. Both Guittard and Lindt make the good stuff. If you can't find those, be sure to check the label before you buy any to make sure that it contains cocoa butter. You'll be much happier for it.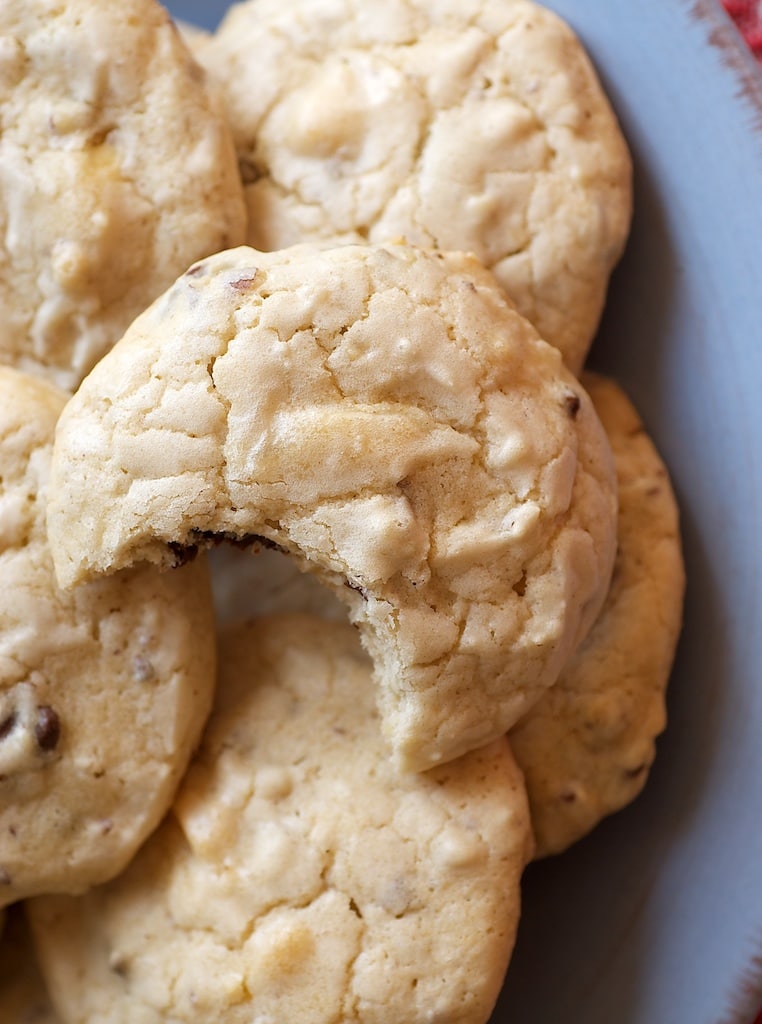 I love how delicate these cookies are. They manage to be light without sacrificing a good flavor punch. I do concede that the white chocolate is a nice complement to the cookies and a good combination with the semisweet chocolate. Of course, the Kahlua doesn't hurt, either.
Visit the Recipe Index for more cookie recipes!
Black and White Chocolate Chip Cookies
Yield: about 40 cookies
Prep Time:15 minutes
Cook Time:14 minutes per pan
Black and White Chocolate Chip Cookies combine dark chocolate and white chocolate for a sweet, delicious cookie!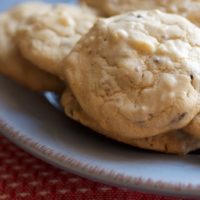 Ingredients:
2 cups cake flour
3/4 teaspoon baking powder
1/4 teaspoon salt
3/4 cup packed light brown sugar
1/2 cup granulated sugar
6 tablespoons unsalted butter, softened
1/4 cup water
1/2 large egg*
1 & 1/2 tablespoons Kahlua
1 teaspoon vanilla extract
6 tablespoons semisweet chocolate chips
1/3 cup white chocolate chips
2 & 1/2 tablespoons finely chopped pecans, toasted
Directions:
Preheat oven to 350°F. Line baking sheets with parchment paper or silicone liners.
In a medium bowl, whisk together the flour, baking powder, and salt. Set aside.
Using an electric mixer on medium speed, combine both sugars and the butter. Beat until light and fluffy (about 3 minutes).
Combine the water, egg, Kahlua, and vanilla. Add to the sugar/butter mixture, beating until well blended. On low speed, gradually add the flour mixture until just combined. Stir in the chocolate chips, white chocolate chips, and pecans.
Drop the dough by tablespoonfuls onto the baking sheets. Bake for 14 minutes, or until set and beginning to brown around the edges. Cool on the pan for 1-2 minutes. Then, remove to wire racks to cool completely.
Notes:
*The original recipe lists 2 tablespoons egg substitute. One egg is equivalent to 4 tablespoons (1/4 cup) egg substitute. I lightly beat one large egg, and used half of that, which is about 2 tablespoons.