December 13, 2011
Banana Cake with Cream Cheese Frosting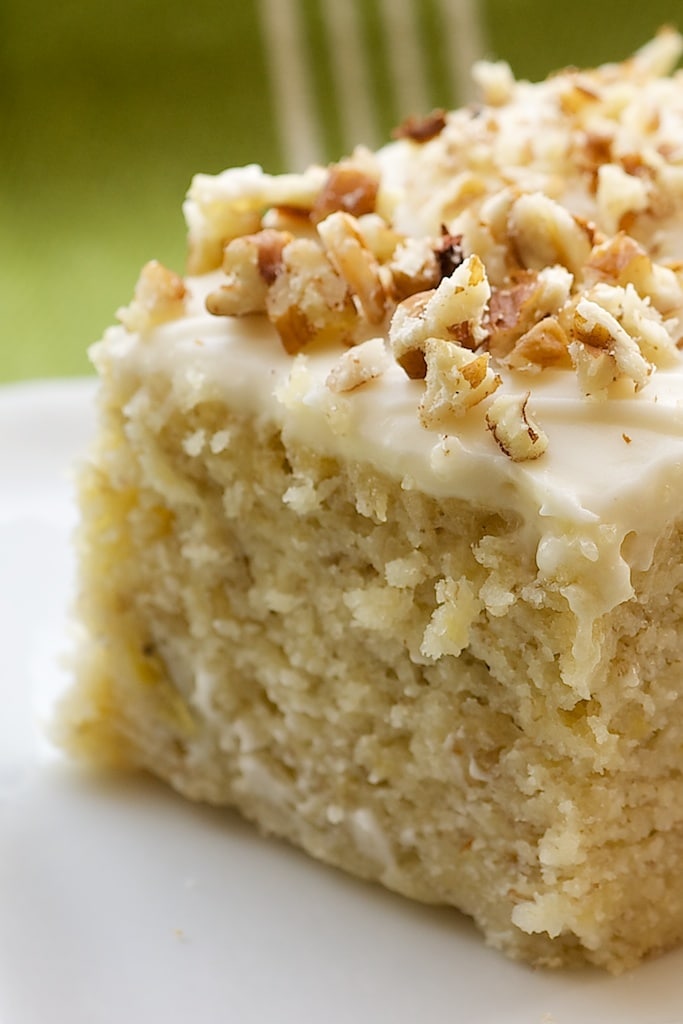 The frequency with which I bake with bananas is dependent on how many we buy that go uneaten. When I see them get to that lovely, ripe, baking stage, I start scouring my brain, all available cookbooks, and the internet for banana recipes. Having made banana bread too many times to count, I really wanted to bake something a little different.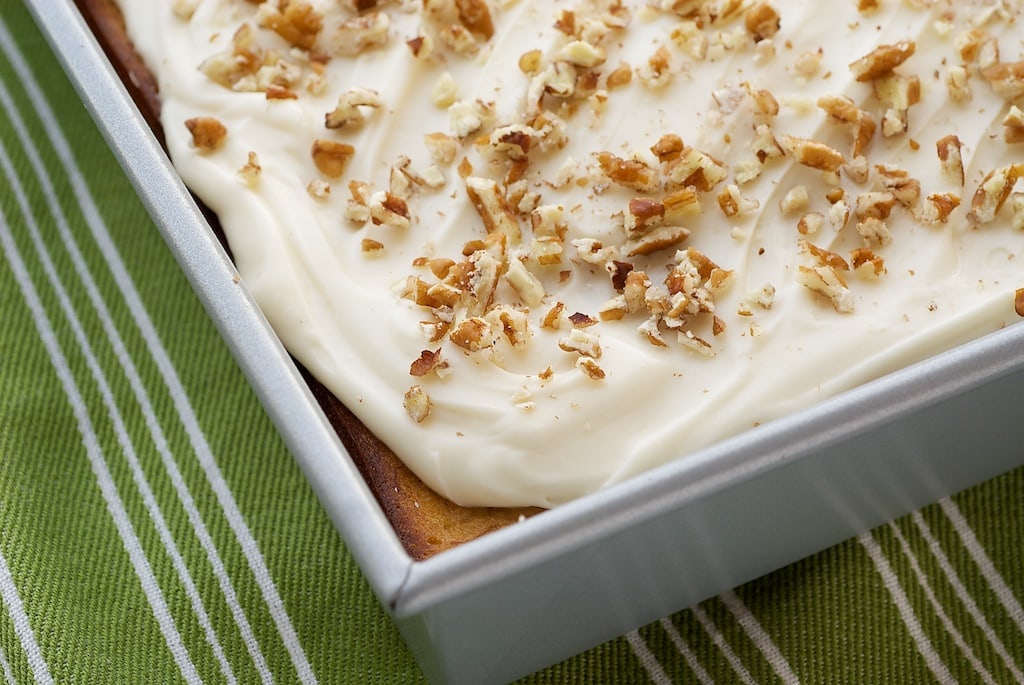 As I kept an eye on our latest batch of steadily ripening bananas, I remembered the glorious banana cupcakes at Billy's Bakery, one of my favorite NYC bakeries. With those lovelies in mind, I started my search for something similar.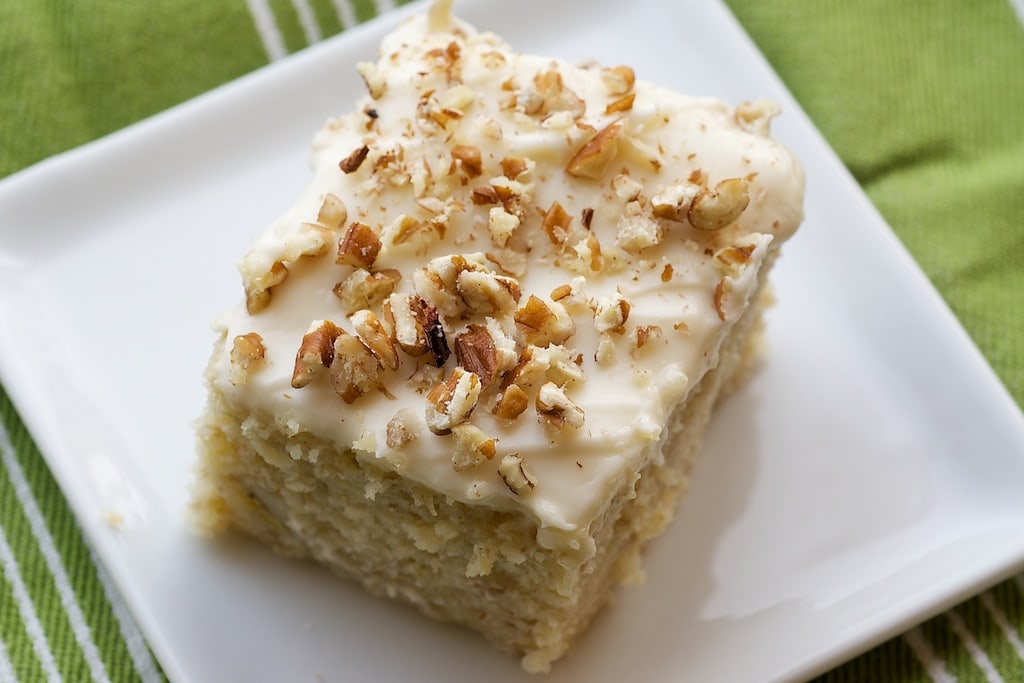 That leads us to this cake. I am a big fan of this cake. It's denser and sweeter than banana bread. And, of course, there's cream cheese frosting, which is one of my all-time favorite things. My initial instinct was to bemoan only having an 8-inch square cake. On further contemplation, though, I think having more of it around would be dangerous.
Find more banana recipes in the Recipe Index.
Recommended Equipment:
This post contains affiliate links.