June 6, 2016
Cinnamon Crumb Brownies
I recently treated myself to a bakery stop in the city. It's not often I get to eat a baked good that I didn't bake, so I try to relish it as much as possible. As I was leaving, I thought I would be a good wife and get a little something for Quinn, too. I chose a crumb-topped brownie, thinking that it would be a bit different yet completely along the lines of his tastes.

I was right, and he enjoyed it immensely. He even let me have a bite, and I was instantly smitten with the flavors and textures. I'm a big fan of what a little bit of cinnamon can do to chocolate. And who doesn't like a crumb topping? I couldn't wait to get into the kitchen and make my own version!
I started with my go-to brownie recipe. I love the flavor and texture of those brownies, and they're a great starting point for so many brownie variations.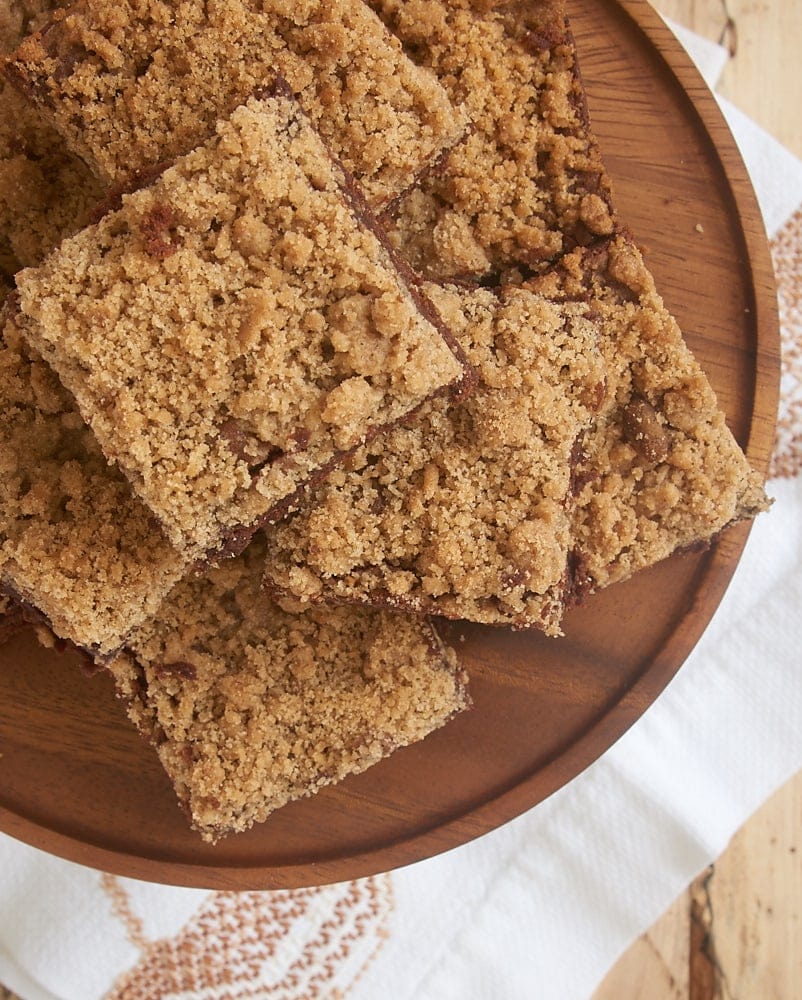 I opted not to add anything extra to the brownies. If you like, stir in about a cup of your favorite chopped nuts or even some chocolate chips.
The topping is a simple crumb mixture made with plenty of brown sugar and a nice dose of cinnamon. Again, you can add some finely chopped nuts if you're craving a little bit of nutty crunch. Two or three tablespoons should be plenty for this amount of crumb.
As I expected, Quinn and I both loved these brownies. The combination of flavors is just perfect. If you're looking for a simple twist on classic brownies, give this sweet, cinnamon-y variation a try.
Find lots more brownie recipes in the Recipe Index.
Cinnamon Crumb Brownies
Yield: 16 2-inch brownies
Prep Time:20 minutes
Cook Time:40 minutes
Add big flavor to fudgy brownies with a simple cinnamon crumb topping.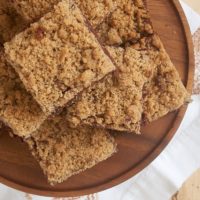 Ingredients:
For the crumb topping:
1/2 cup all-purpose flour
1/4 cup firmly packed brown sugar
1/2 teaspoon ground cinnamon
pinch of salt
3 tablespoons cold butter, cut into 1/2-inch cubes
For the brownies:
6 ounces bittersweet chocolate, roughly chopped
1/2 cup unsalted butter
1/2 cup granulated sugar
1/2 cup firmly packed light brown sugar
2 large eggs
2 teaspoons vanilla extract
1 cup all-purpose flour
1/2 teaspoon salt
Directions:
To make the crumb topping:
Combine the flour, brown sugar, cinnamon, and salt in a small bowl. Add the butter, and mix with a fork or your fingers until the mixture forms crumbs.
Refrigerate while you make the brownies.
To make the brownies:
Preheat oven to 350°F. Grease an 8-inch square baking pan.
Place the chocolate and butter in a microwave-safe bowl. Heat in the microwave at half power in 30-second increments until the butter is melted and the chocolate melts when stirred. Stir until smooth. Set aside to cool slightly.
Mix the sugar, brown sugar, eggs, and vanilla until well-blended. Add the chocolate-butter mixture, and mix until smooth.
Add the flour and salt, and mix just until combined.
Transfer the batter to the prepared pan and spread evenly.
Sprinkle the crumb topping evenly over the top of the brownie batter.
Bake 35-40 minutes, or until a pick inserted into the center comes out with a few moist crumbs attached. Run a knife along the sides of the pan. Cool in the pan on a wire rack before cutting into bars.