I recently treated myself to a bakery stop in the city. It's not often I get to eat a baked good that I didn't bake, so I try to relish it as much as possible. As I was leaving, I thought I would be a good wife and get a little something for Quinn, too. I chose a crumb-topped brownie, thinking that it would be a bit different yet completely along the lines of his tastes.

I was right, and he enjoyed it immensely. He even let me have a bite, and I was instantly smitten with the flavors and textures. I'm a big fan of what a little bit of cinnamon can do to chocolate. And who doesn't like a crumb topping? I couldn't wait to get into the kitchen and make my own version!
I started with my go-to brownie recipe. I love the flavor and texture of those brownies, and they're a great starting point for so many brownie variations.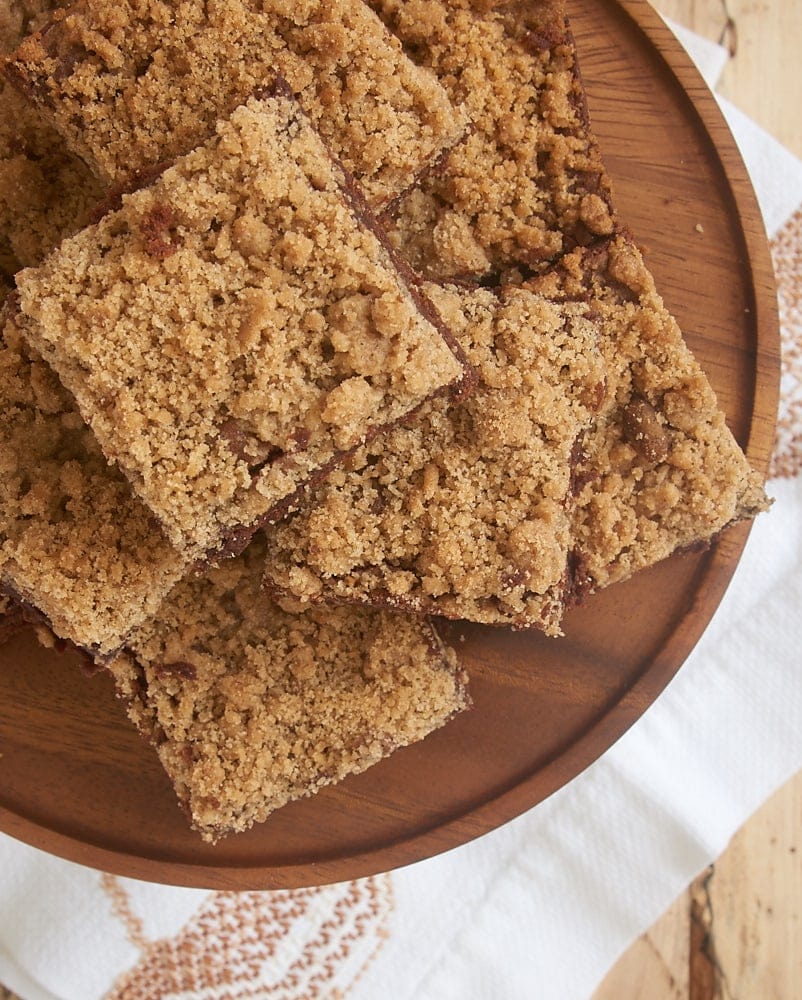 I opted not to add anything extra to the brownies. If you like, stir in about a cup of your favorite chopped nuts or even some chocolate chips.
The topping is a simple crumb mixture made with plenty of brown sugar and a nice dose of cinnamon. Again, you can add some finely chopped nuts if you're craving a little bit of nutty crunch. Two or three tablespoons should be plenty for this amount of crumb.
As I expected, Quinn and I both loved these brownies. The combination of flavors is just perfect. If you're looking for a simple twist on classic brownies, give this sweet, cinnamon-y variation a try.
Find lots more brownie recipes in the Recipe Index.