This Lemon Cream Cake recipe is my go-to when I want an all-out lemon dessert experience!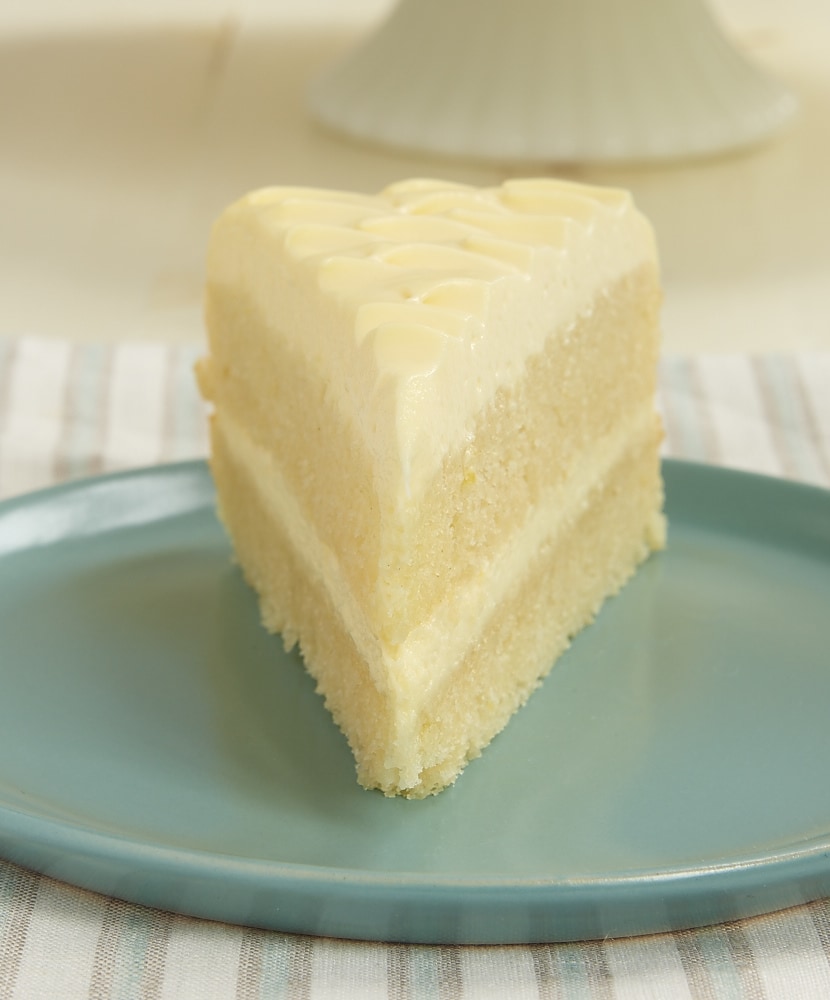 I often mention my grandmother and her love of baking. She was always making something delicious, from cakes to fried pies. One of the cakes she frequently made was a lemon cake that consisted of dense lemon cake layers and a light, fluffy, lemon-y frosting that I could have eaten with a spoon!
I have many of her recipes, but the one for her lemon cake is regrettably absent from that collection. I've been trying to recreate that cake for a long time, and I believe I've finally gotten very, very close with this Lemon Cream Cake! Yay!

I do feel pretty sure, however, that her version didn't involve Limoncello. That lovely lemon liqueur isn't baked into the cake. Rather, it is brushed over the baked cake layers and allowed to soak into them to add even more lemon flavor to this all-out lemon delight.
The frosting really couldn't be simpler. Just three ingredients give you a fantastic frosting with a lovely lemon flavor! I will warn you that once mixed, the frosting is very thin. It doesn't have the consistency of a traditional frosting. But chill your frosted cake for a bit, and it will set up beautifully.
If you like, top this cake with some fresh berries. Blueberries, raspberries, blackberries, strawberries… whichever you prefer. It will add more flavor and will certainly be eye-catching. Personally, I prefer to put the focus solely on lemon for this cake to make it as close as possible to the cake I remember.
My grandmother always kept her lemon cake in the refrigerator and served it straight from there. I do the same with this cake. Keeping it chilled will keep your frosting from running away. And you'll also enjoy every bite of this cake in its cool, creamy, lemon glory!
Find more cake recipes in the Recipe Index.
More Lemon Cake Recipes