This lemon cream cake recipe is my go-to when I want an all-out lemon dessert experience! Moist Limoncello-infused cake is paired with whipped mascarpone frosting for a treat that's sure to please.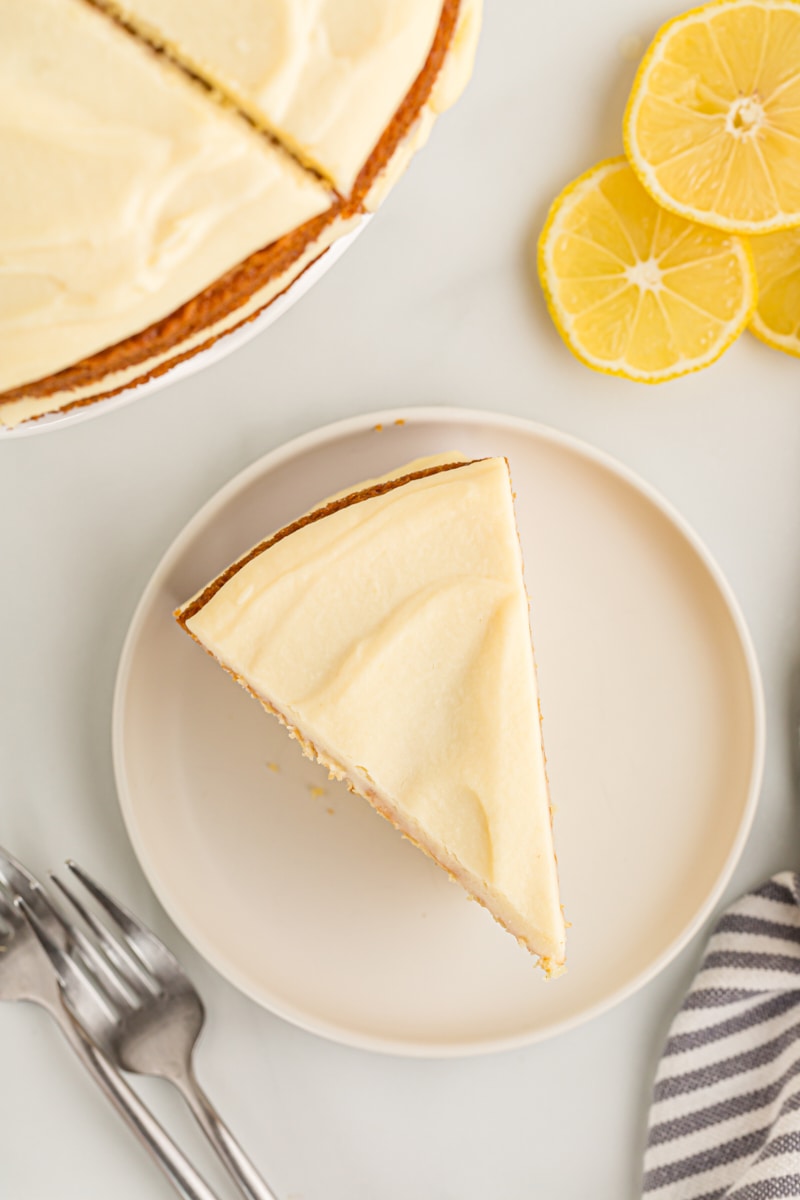 Two-Layer Lemon Cake With Mascarpone Frosting
I often mention my grandmother and her love of baking. She was always making something delicious, from cakes to fried pies. One of the cakes she frequently made was a lemon cake that consisted of dense lemon cake layers and a light, fluffy, lemon-y frosting that I could have eaten with a spoon!
I have many of her recipes, but the one for her lemon cake is regrettably absent from that collection. I've been trying to recreate that cake for a long time, and I believe I've finally gotten very, very close with this lemon cream cake!
I do feel pretty sure, however, that her version didn't involve Limoncello. That lovely lemon liqueur isn't baked into the cake. Rather, it is brushed over the baked cake layers and allowed to soak into them to add even more lemon flavor to this all-out lemon delight.
As for the frosting, it couldn't be simpler. Just three ingredients give you a fantastic frosting with a lovely lemon flavor! I will warn you that once mixed, the frosting is very thin. It doesn't have the consistency of a traditional frosting. But chill your frosted cake for a bit, and it will set up beautifully.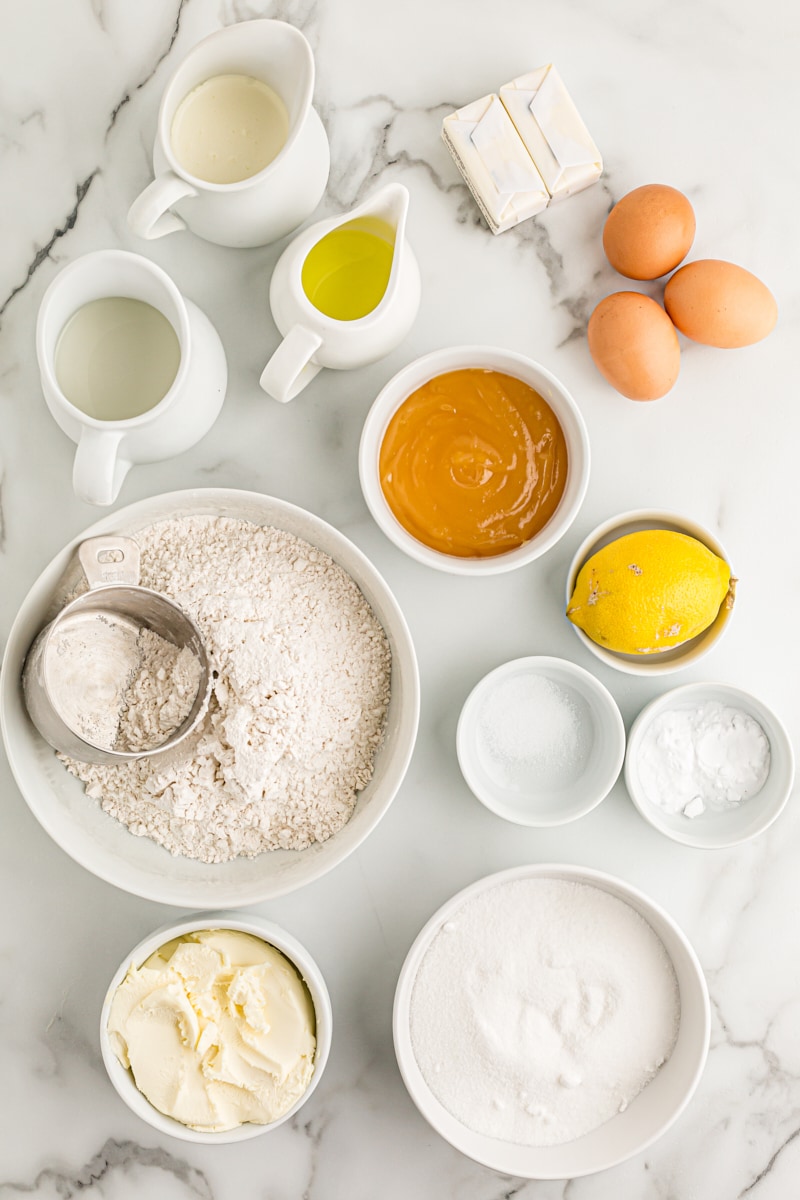 What You'll Need
Scroll down to the recipe card to find the ingredient quantities and recipe instructions.
For the Cake:
All-purpose flour – Learn how to measure flour for baking.
Baking powder
Salt
Lemon – You'll need both the zest and the juice; zest the lemon first, then juice it.
Unsalted butter – Let this soften so it can be incorporated into the other ingredients.
Granulated sugar
Eggs – Set these on the counter with the butter to let them warm up a bit.
Milk – Whole milk is best for baking, but you can certainly use another milk you happen to have on hand.
For the Frosting:
Mascarpone – Some grocery stores sell this in the gourmet cheese section, others sell it alongside the ricotta near the bags of shredded cheese, and occasionally you'll find it near the yogurts. Be sure to check all three places!
Heavy cream
Lemon curd – Use store-bought or homemade lemon curd.
Limoncello – You can omit this if you prefer not to use it.
Can I Replace Mascarpone With Cream Cheese?
Yes, you can replace the mascarpone in this recipe with cream cheese. Use the same amount and follow the frosting instructions as written.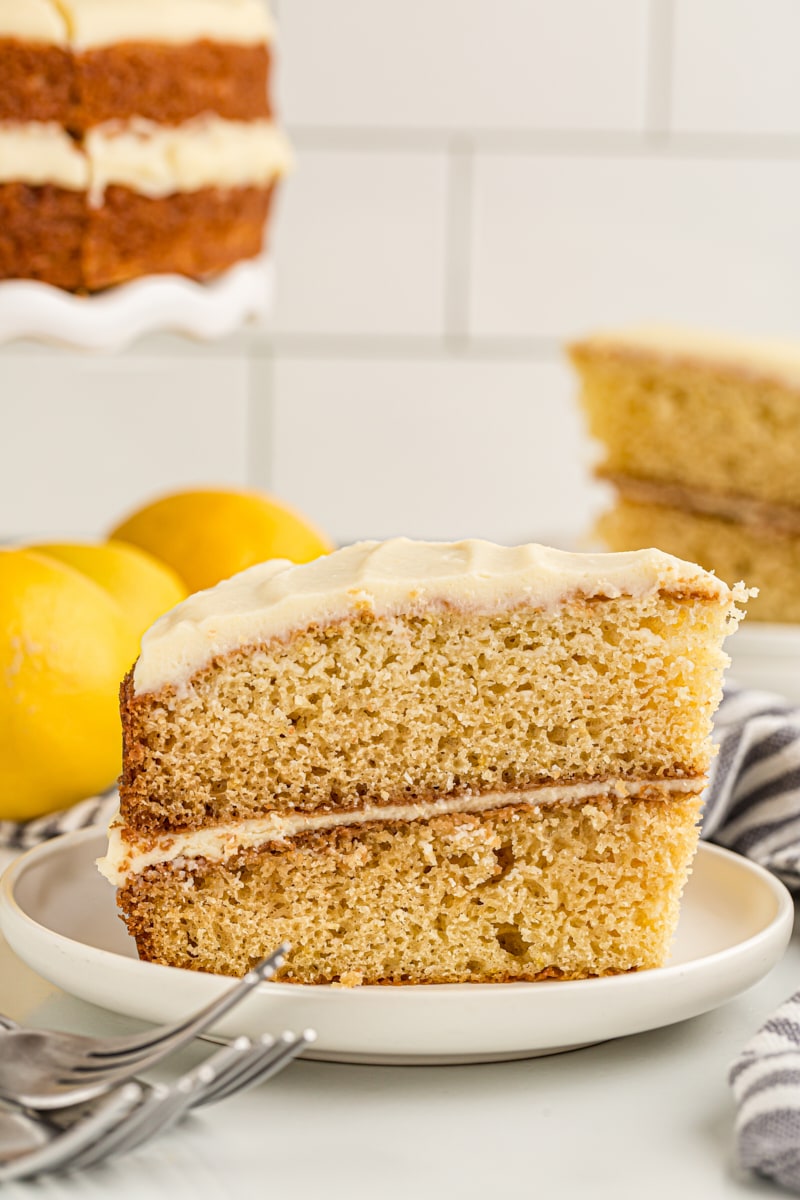 How to Make Lemon Cream Cake
Although this is a two-layer cake, it's not a fussy one that requires elaborate piping and such. In fact, I'd say this is a great cake for beginners because it's quite impressive in flavor, but still very easy to put together.
Make the Cake:
Prepare. Preheat your oven to 350°F. Butter two 9-inch round cake pans, then line the bottoms with parchment paper and butter the paper.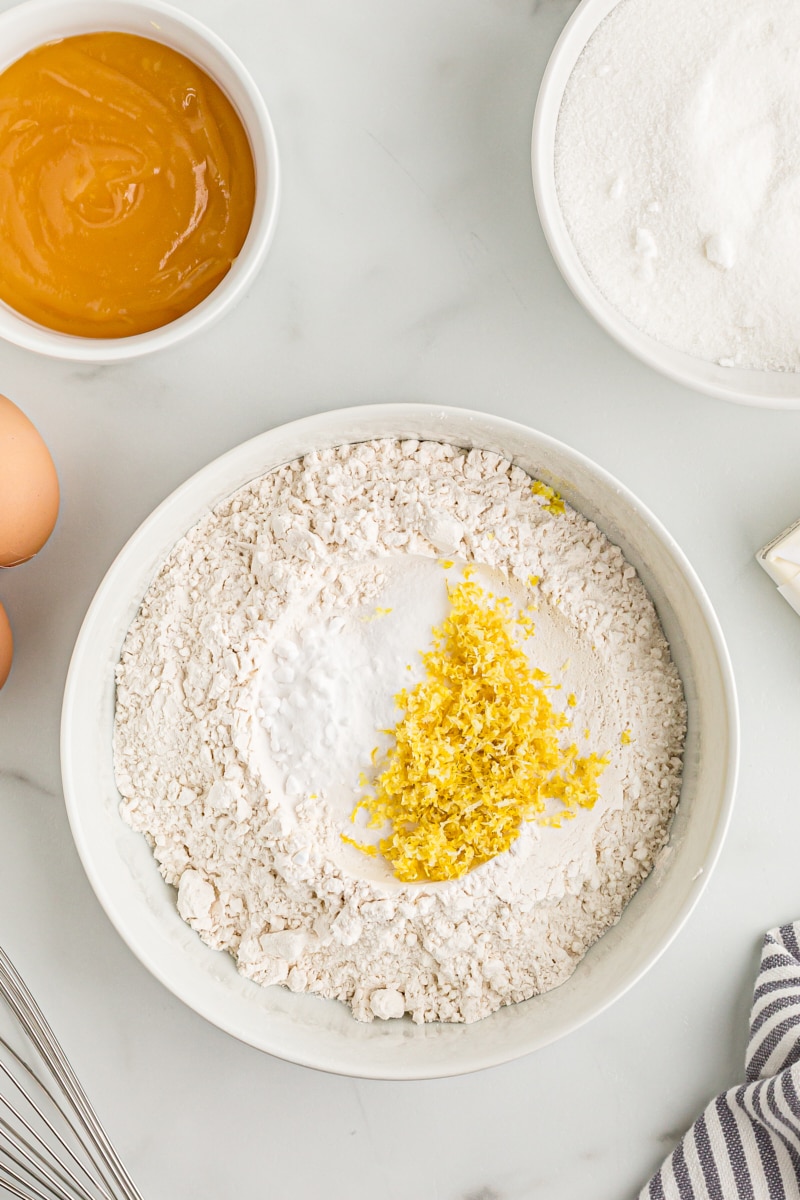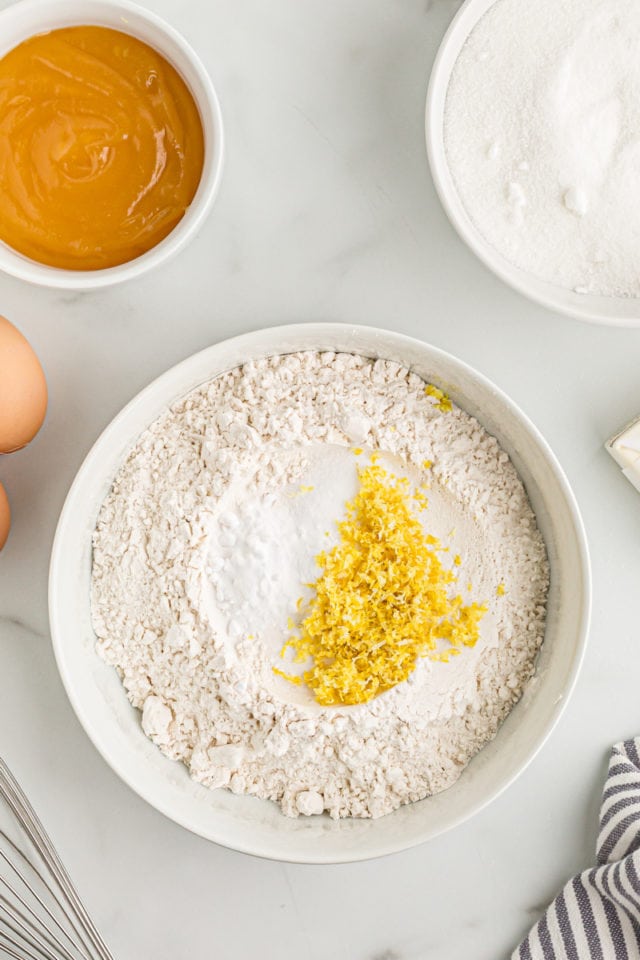 Mix the dry ingredients. Whisk together the flour, baking powder, salt, and lemon zest in a mixing bowl.
Mix the wet ingredients. Use an electric mixer on medium speed to beat the butter and sugar in a second mixing bowl, until they're light and fluffy. Beat in the eggs one at a time, followed by the lemon juice.
Finish the batter. Reduce mixer speed to low and add the flour mixture in three portions, alternating with two portions of milk.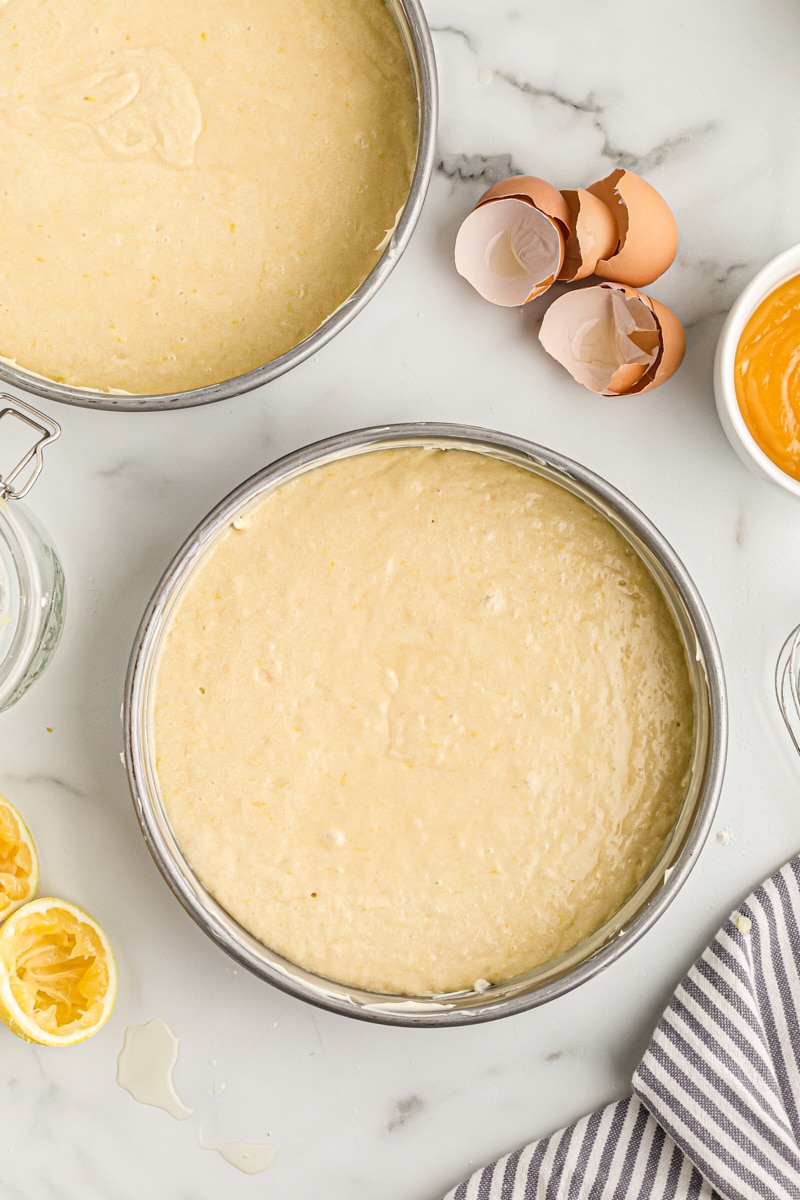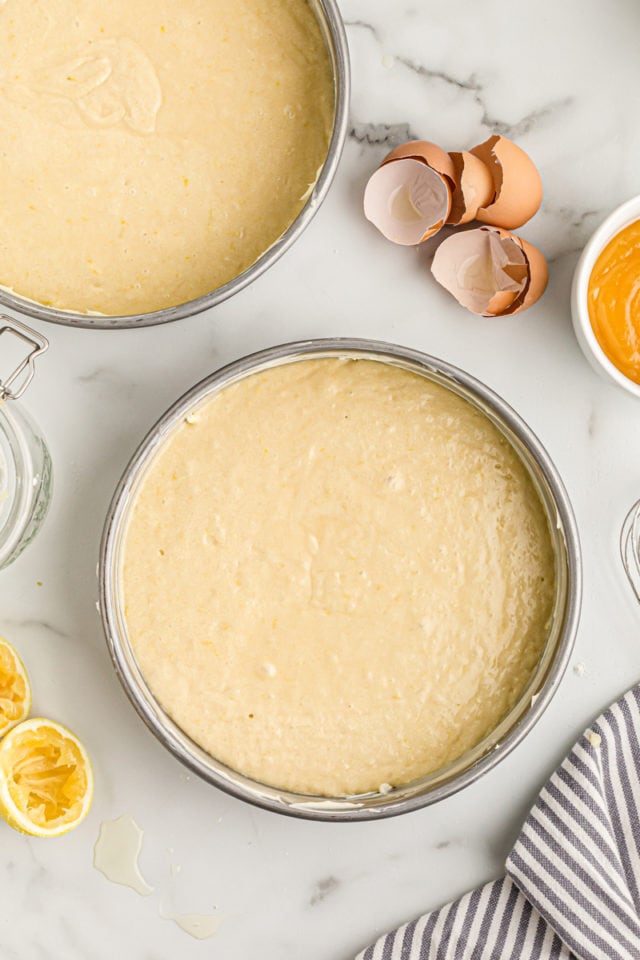 Bake. Divide the batter between the prepared pans and spread it evenly. Bake for 30 to 35 minutes, or until a toothpick inserted into the center comes out clean.
Cool. Let the cakes cool in the pans for 10 minutes, then invert them onto a wire rack to cool completely. (Learn more: Why Every Baker Needs Wire Cooling Racks)
Make the Frosting and Assemble: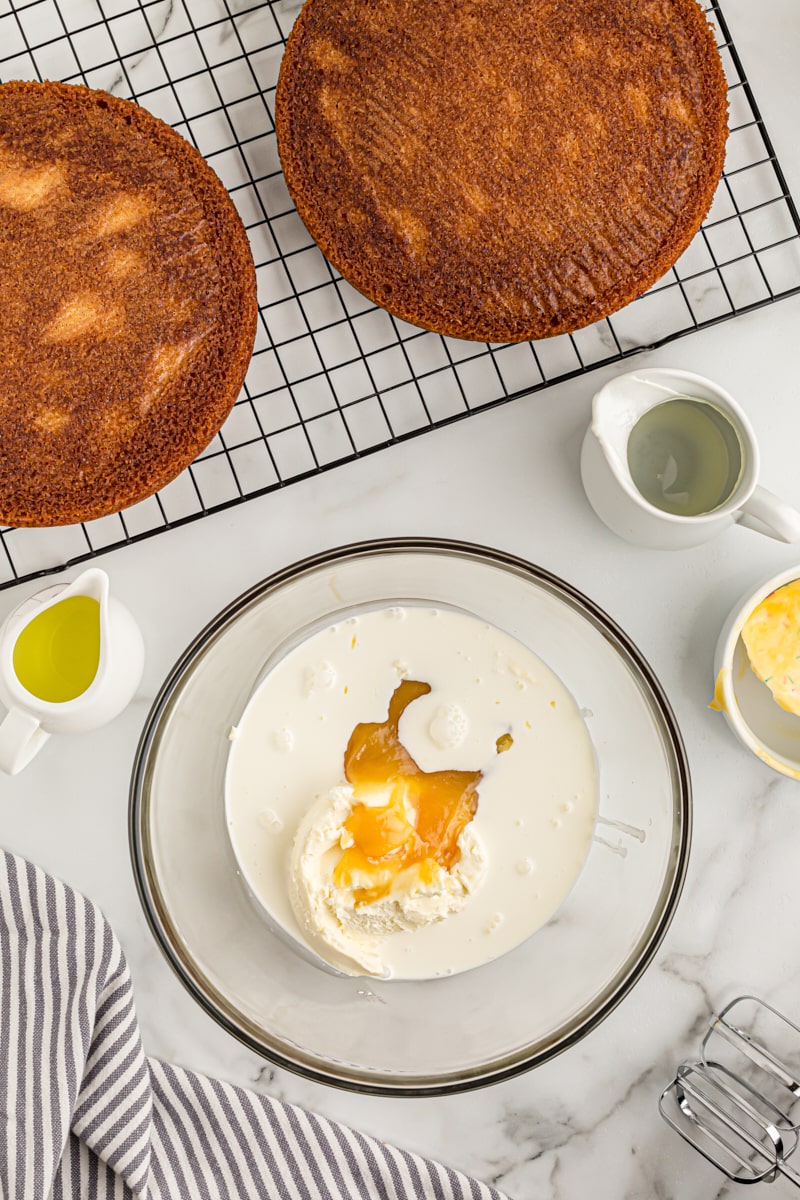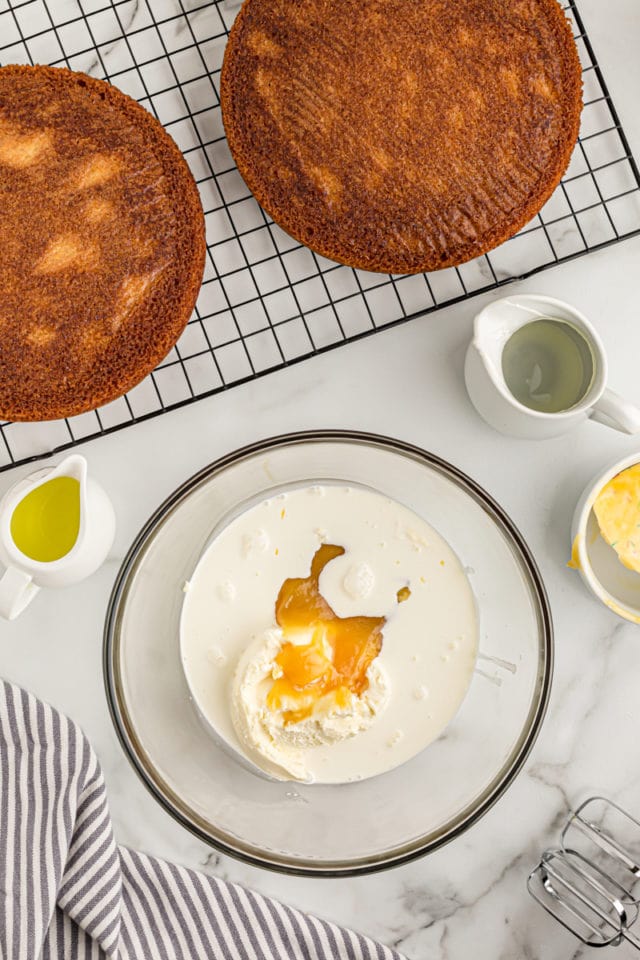 Whip the frosting. Use an electric mixer on medium speed to beat the mascarpone, cream, and lemon curd in a mixing bowl until they're well-combined and smooth.
Frost the first cake layer. Place one cooled cake layer on a cake plate. Brush or drizzle half of the Limoncello over the cake, then spread half of the frosting on top.
Add the second cake layer. Place the remaining cake layer on top of the frosted layer. Brush with the remaining Limoncello, then spread the remaining frosting over the top of the cake.
Chill. Refrigerate the lemon cream cake for at least an hour before serving.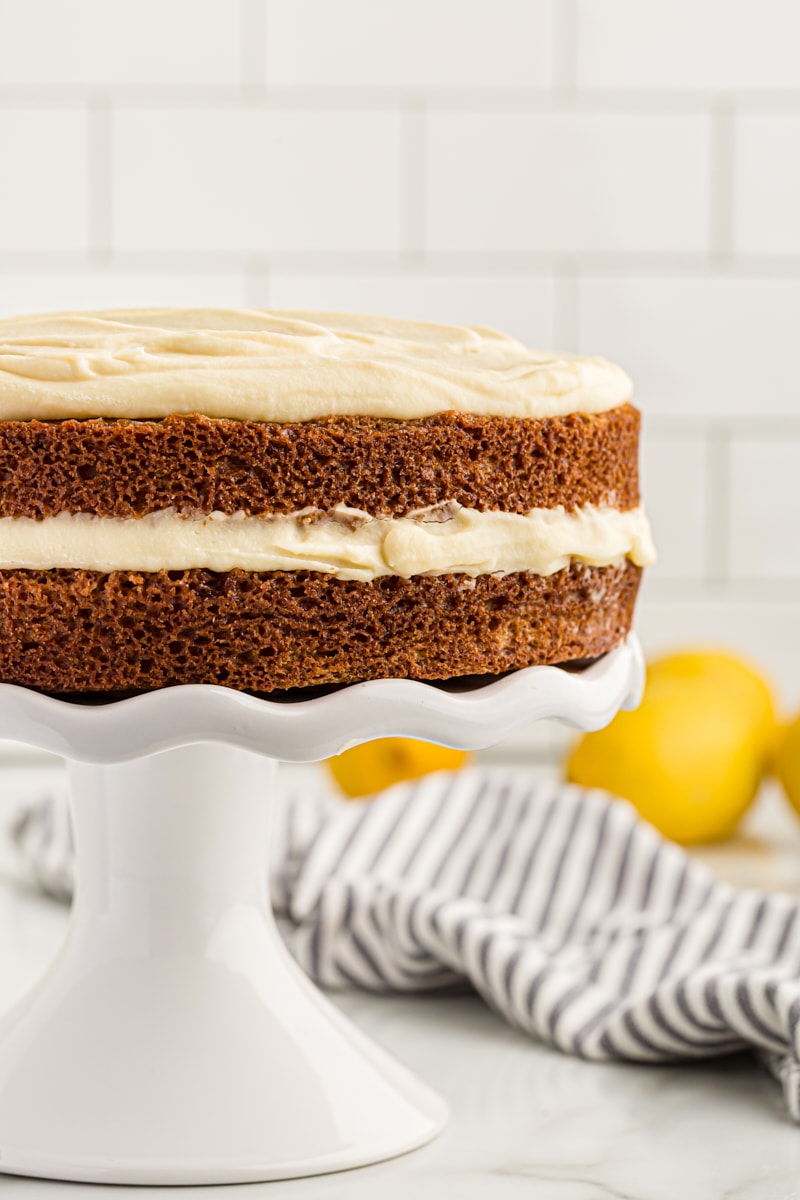 Tips for Success
Read over my baking tips for beginners, then follow these additional pointers for a perfect lemon cream cake.
Mix the batter just until combined. The more you mix the batter, the more the gluten in the flour will develop—and this will mean a tougher texture with less rise.
Make perfectly even layers. If you want to go the extra mile, weigh the mixing bowl that will hold the cake batter. Then, weigh it again after you've finished mixing the batter. The difference between the two numbers is the weight of your batter. Divide that number in two and that's how much batter should go into each of your cake pans.
Remove the dome. If you want a bakery-style layer cake, you'll want to trim the dome from the centers of the cake layers, making them flat. There are special tools for this, but all you really need is a long serrated knife; if you have a lazy Susan to slowly spin the cake on as you slice a thin layer from the top, that helps too.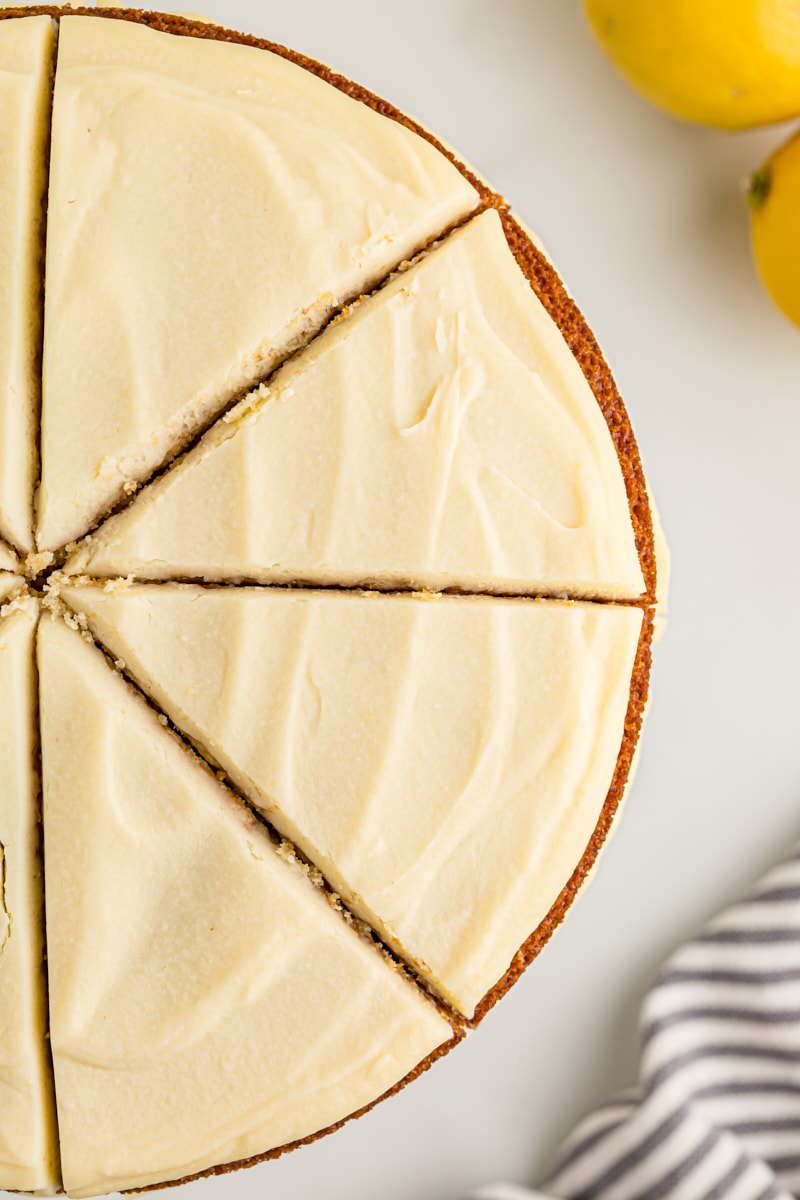 Serving Suggestions
If you like, top this cake with some fresh berries. Blueberries, raspberries, blackberries, strawberries… whichever you prefer. It will add more flavor and will certainly be eye-catching.
Feeling extra ambitious? Candy some lemon peel and use that as a garnish. Less ambitious? White chocolate shavings make a pretty finishing touch, too.
How to Store
My grandmother always kept her lemon cream cake in the refrigerator and served it straight from there. I do the same with this cake. Keeping it chilled will keep your frosting from running away. Stored covered or in an airtight container, this cake will last about 4 days in the fridge.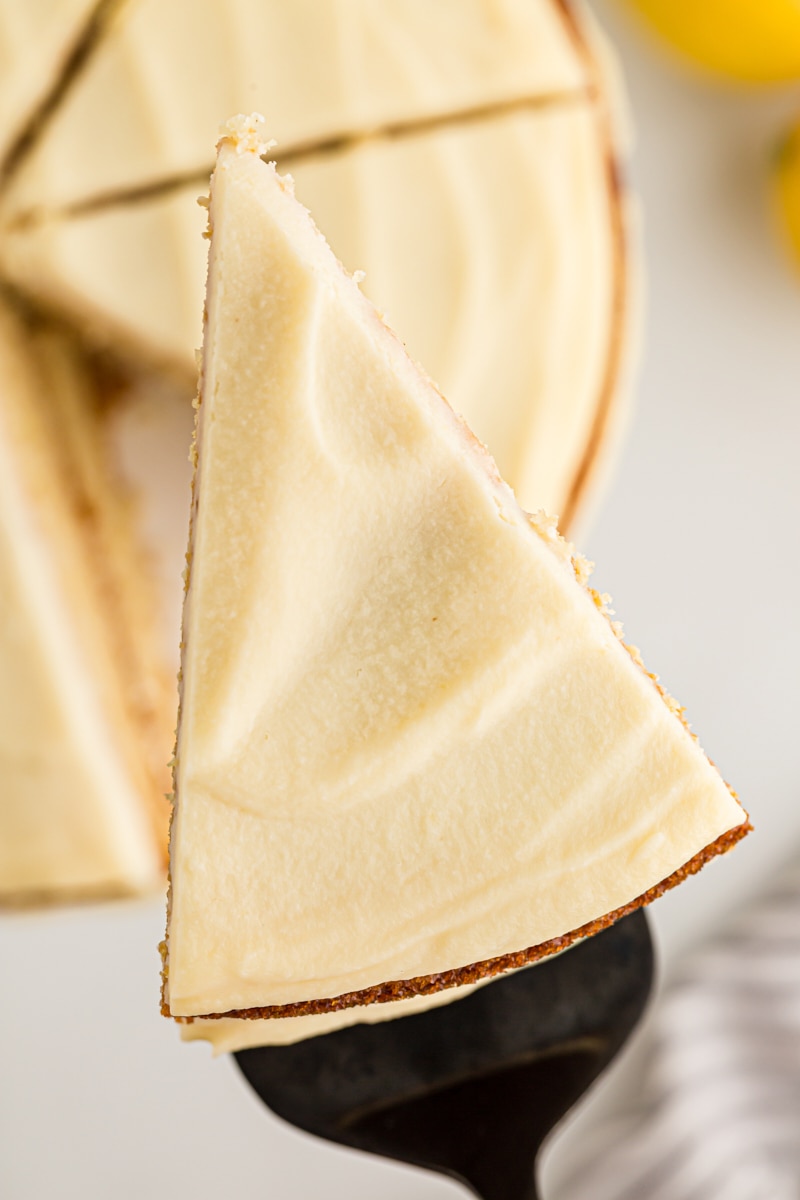 Can This Recipe Be Frozen?
Yes, you can freeze lemon cream cake for up to 2 months. Place it on a parchment-lined baking sheet and freeze it just until the frosting is solid. Then, wrap the cake tightly in a layer of plastic, followed by a layer of foil.
When you're ready to serve, let the cake thaw in the refrigerator.
More Lemon Cake Recipes