Autumn Spice Pear Cobbler is made with sweet pears and a simple spiced cobbler topping. It's everything you could ever want in a fall dessert!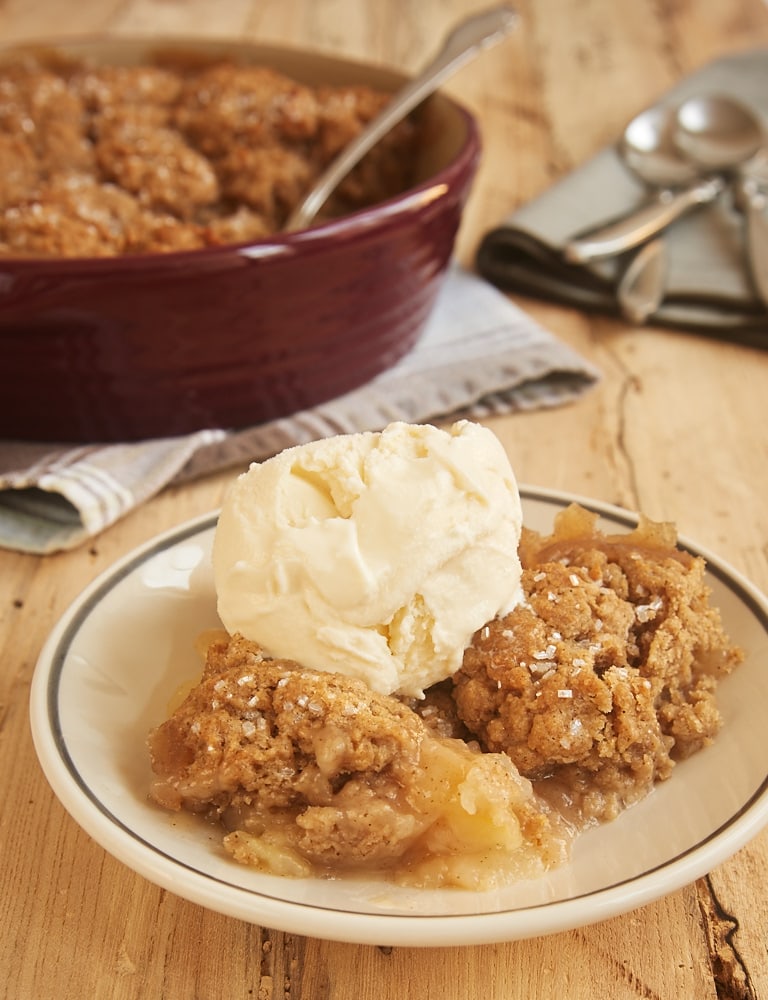 My spice drawer gets a good workout in the fall. I want to add fall spices to as many things as possible! Warm, comforting cobblers made with fall fruits are a perfect candidate for doing just that.
This Autumn Spice Pear Cobbler features my favorite fall fruit – pears! I feel like poor pears get overlooked when the pumpkin craze hits. But as someone who doesn't enjoy pumpkin madness, I far prefer the subtle sweetness of a perfect pear.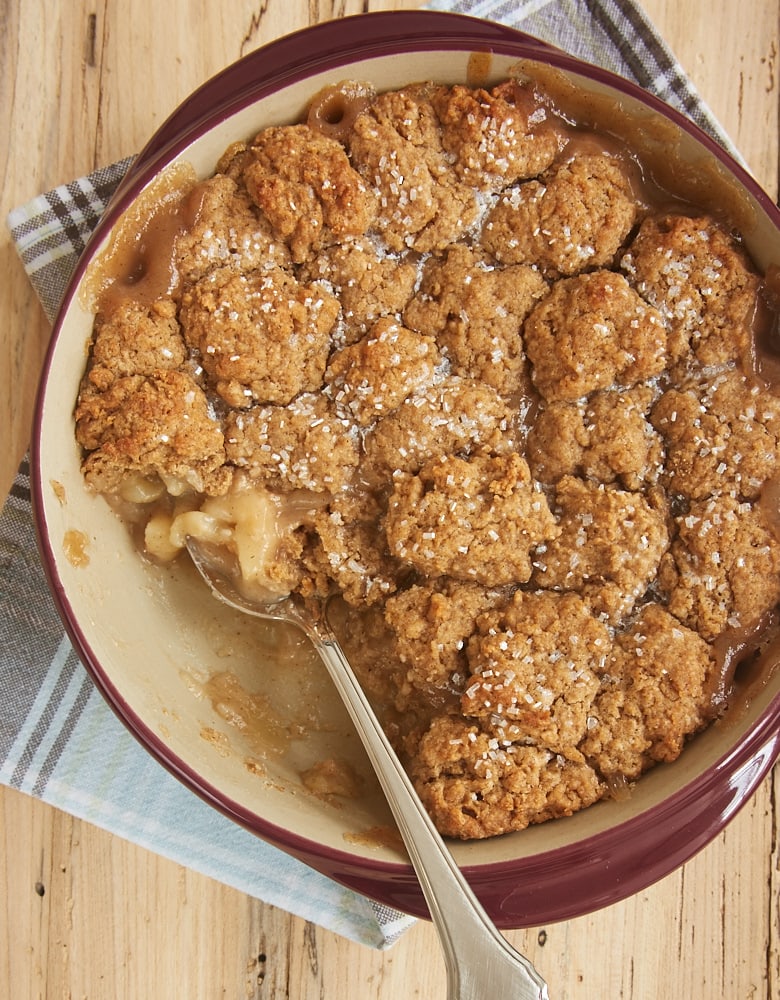 The filling for this cobbler is simply fresh pears, brown sugar, butter, some added flavor, plus a little flour to help thicken it a bit. All of that is cooked briefly on the stovetop to give it a wonderful caramel-like flavor.
The topping is a simple one, but the combination of spices adds such amazing flavor. I'm completely smitten with this wonderful, warm blend of autumn spices – cinnamon, nutmeg, allspice, coriander, and ginger. The mixture of spices is a perfect complement to the pears. If you have a blend you really like, then feel free to use your favorite combination and ratio of spices.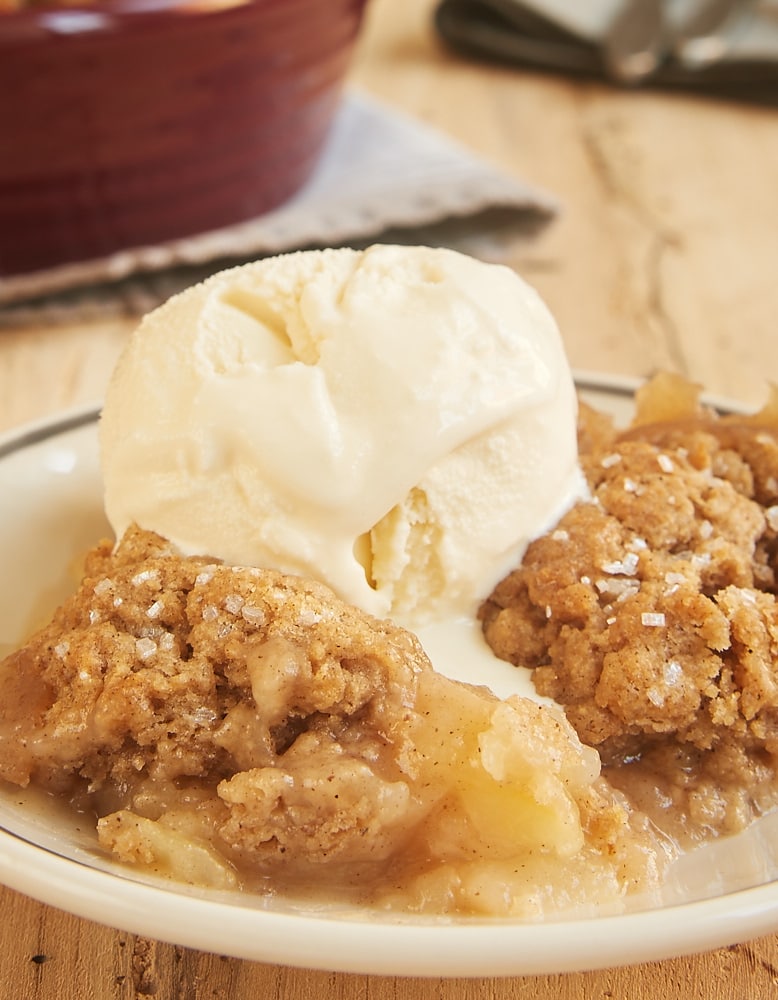 I added cinnamon to both the filling and topping. I tend to like lots of cinnamon, but you can opt to omit it (or just dial it back) in the filling if you like. Having a bit of spice carry over into the filling ensures that there's spice in every bite.
Serve this cobbler warm or at room temperature. Ice cream is the perfect companion, especially to warmed servings. I recommend either vanilla or salted caramel ice cream. No matter how you serve it, I think you'll find that this is one of those desserts that disappears quickly. Be sure to get your serving first!