Blueberry Cake with Toasted Coconut Topping is packed with fresh, ripe blueberries and topped with toasty coconut. It's perfect with a scoop of vanilla ice cream on top!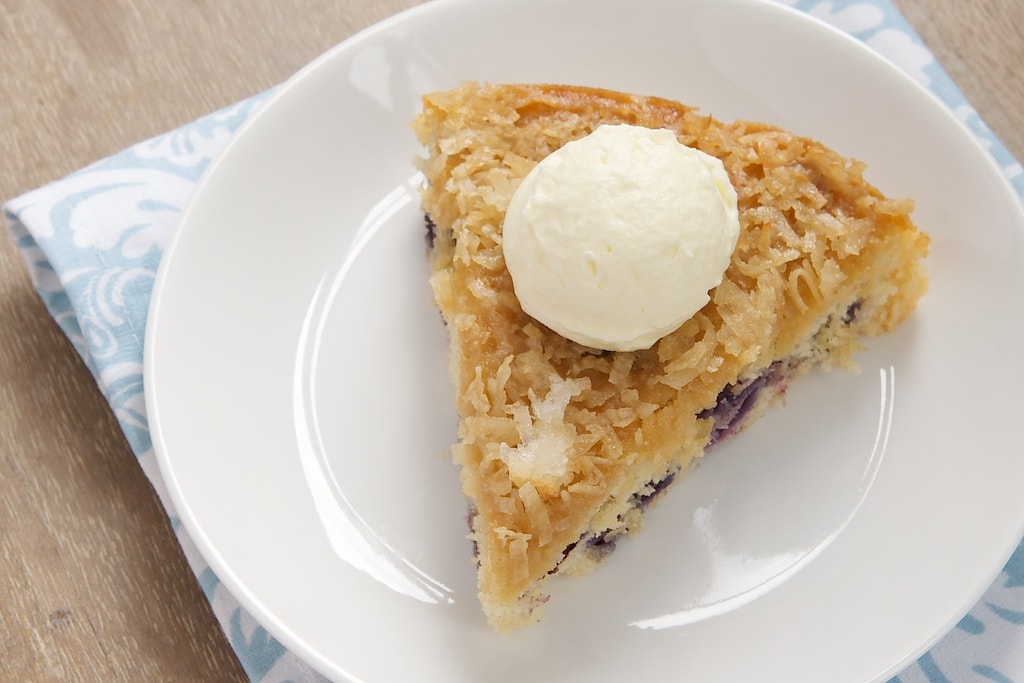 The Best Blueberry Coconut Cake
I can already feel fall in the air. Not the actual air, as it seems summer is really kicking in here this week. But more like the metaphorical air. I'm already seeing fall recipes all over the internet. All kinds of apples and pumpkin and other warm, comforting desserts.
I, of course, adore fall and will be more than happy to welcome it. To be honest, I've been shopping for coats and boots for at least a month. But, the reality is that fall is still officially a few weeks away. So, I'm reveling a bit longer in the wonderful flavors of summer.
As blueberries are one of my favorite summer baking ingredients, I just had to have one last hurrah with them. I've been holding onto this recipe all summer just waiting until I could sneak in a little coconut baking without Quinn noticing. I made sure there was some non-coconut dessert handy and happily got out the coconut and got busy baking.
Summer in the BoB kitchen means there are always blueberries hanging around in my refrigerator. Everything else you need to bake this cake is probably in your kitchen right now. If you happen to have raspberries or strawberries or some other berry, grab those instead or use a combination of your favorites. This recipe is just begging to be changed up to suit your tastes or whatever is in season.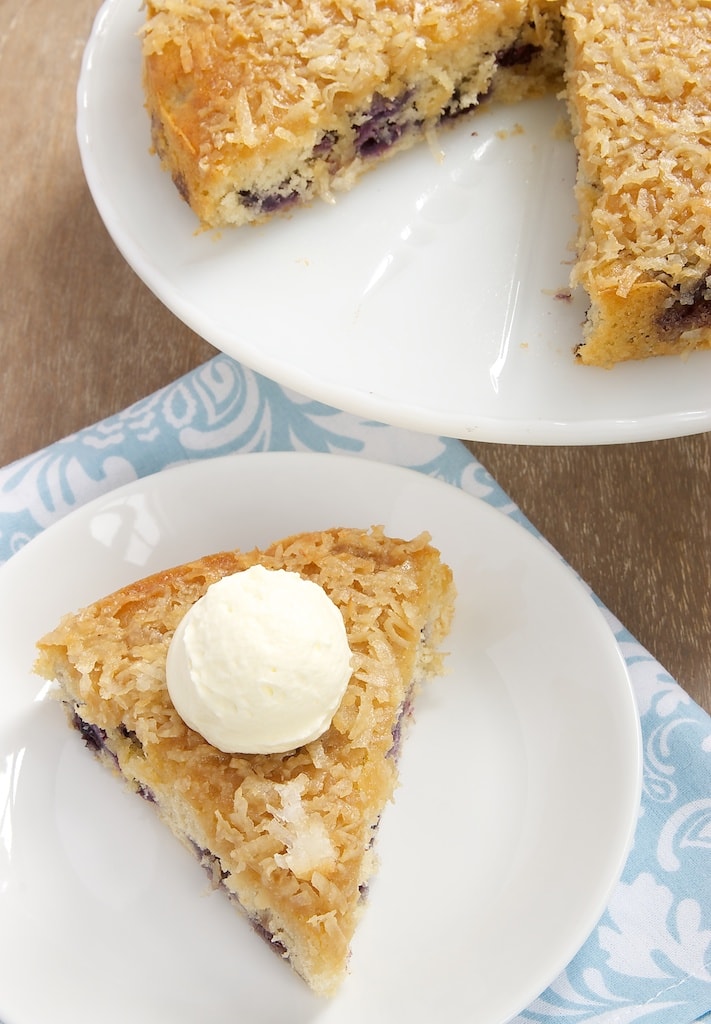 I am such a fan of simple cakes like this one. No layers to stack, no frosting. Just really good cake. Add to that blueberries and toasted coconut, and you've got yourself a little slice of summer heaven. A perfect summer send-off!
If you're still hanging on to summer, find some baking (or no-baking) inspiration in my Summer Baking Collection.
More Blueberry Dessert Recipes
Don't want to stop baking with blueberries? Try out some of these other blueberry desserts!