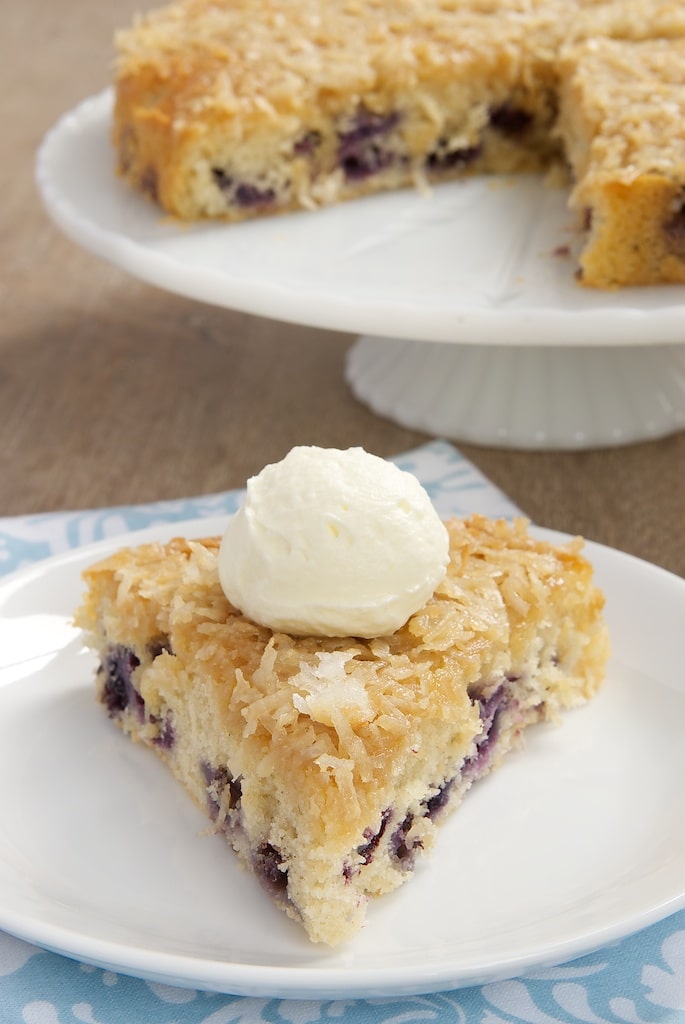 I can already feel fall in the air. Not the actual air, as it seems summer is really kicking in here this week. But more like the metaphorical air. I'm already seeing fall recipes all over the internet. All kinds of apples and pumpkin and other warm, comforting desserts.
I, of course, adore fall and will be more than happy to welcome it. To be honest, I've been shopping for coats and boots for at least a month. But, the reality is that fall is still officially a few weeks away. So, I'm reveling a bit longer in the wonderful flavors of summer.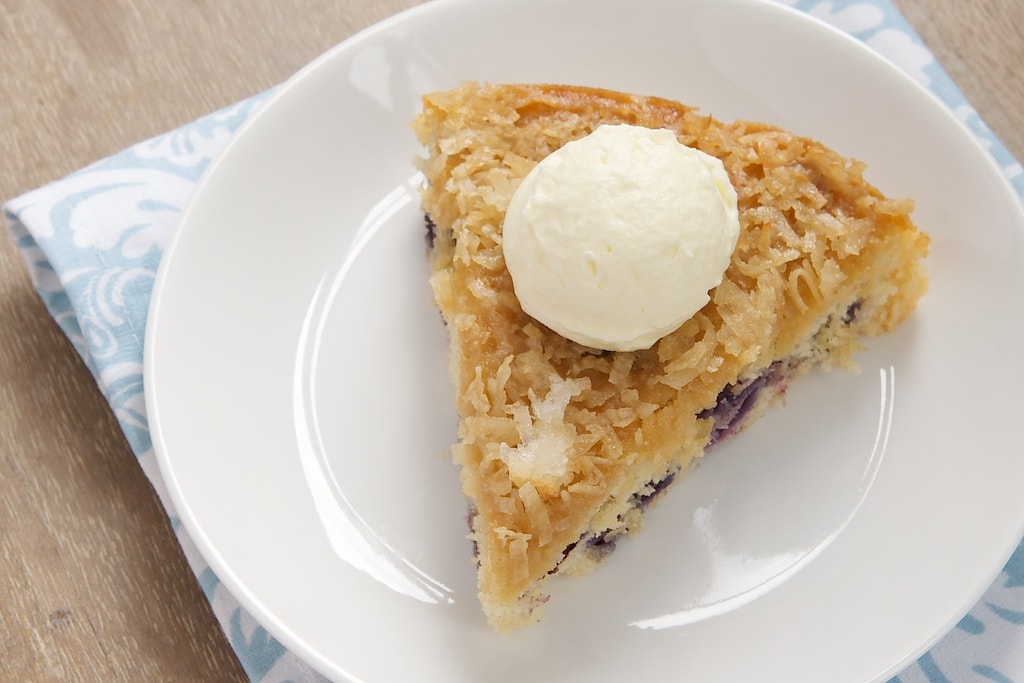 As blueberries are one of my favorite summer baking ingredients, I just had to have one last hurrah with them. I've been holding onto this recipe all summer just waiting until I could sneak in a little coconut baking without Quinn noticing. I made sure there was some non-coconut dessert handy and happily got out the coconut and got busy baking.
Summer in the BoB kitchen means there are always blueberries hanging around in my refrigerator. Everything else you need to bake this cake is probably in your kitchen right now. If you happen to have raspberries or strawberries or some other berry, grab those instead or use a combination of your favorites. This recipe is just begging to be changed up to suit your tastes or whatever is in season.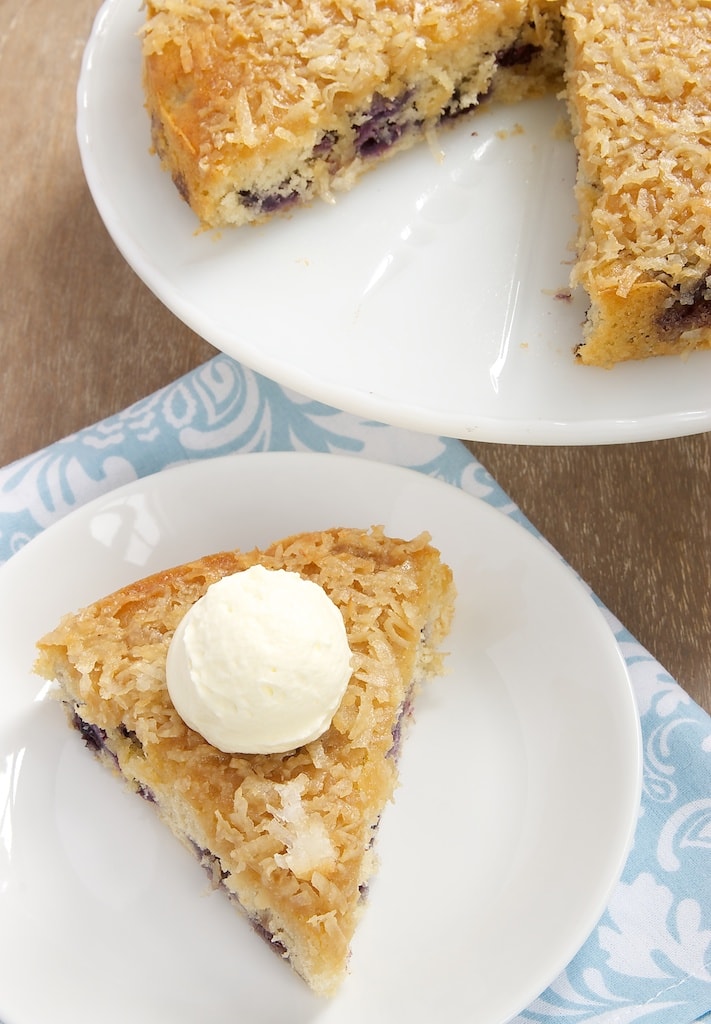 I am such a fan of simple cakes like this one. No layers to stack, no frosting. Just really good cake. Add to that blueberries and toasted coconut, and you've got yourself a little slice of summer heaven. A perfect summer send-off!
If you're still hanging on to summer, find some baking (or no-baking) inspiration in my Summer Baking Collection.
Yield: 8 to 10 servings
Prep Time: 25 minutes
Cook Time: 50 minutes
This simple, sweet Blueberry Cake with Toasted Coconut Topping is packed with fresh blueberries and topped with toasty coconut.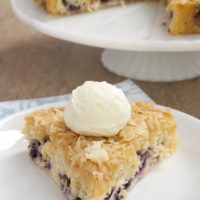 For the cake:
1 & 1/2 cups all-purpose flour
1 teaspoon baking powder
1/4 teaspoon salt
1/4 cup unsalted butter, softened
3/4 cup granulated sugar
1 large egg
1 teaspoon vanilla extract
1/2 cup milk
1 cup blueberries
For the topping:
1/4 cup packed brown sugar
2 tablespoons unsalted butter, softened
1 tablespoon milk
1/2 cup sweetened flaked coconut
Directions:
To make the cake:
Preheat oven to 350°F. Grease a 9-inch round cake pan.
Whisk together the flour, baking powder, and salt. Set aside.
Using an electric mixer on medium speed, beat the butter and sugar until light and fluffy. Add the egg and vanilla, and mix well.
Reduce mixer speed to low. Add the flour mixture in 3 portions, alternating with 2 portions of milk. Mix just until combined. Gently stir in the blueberries.
Spread the batter evenly in the prepared pan.
Bake 40 to 45 minutes, or until the cake is golden brown and a pick inserted into the center comes out clean.
To make the topping:
Set oven to broil. Place the rack in the top third of the oven so that the top of the cake will be about 6 inches from the heat.
Combine the brown sugar, melted butter, milk, and coconut. Spread over the warm cake.
Broil about 3 minutes, or until the coconut is toasted and the topping is bubbly.
Serve the cake with sweetened whipped cream.