No flour but ALL the chocolate! These Flourless Chocolate Hazelnut Cookies are just the thing for a big chocolate craving!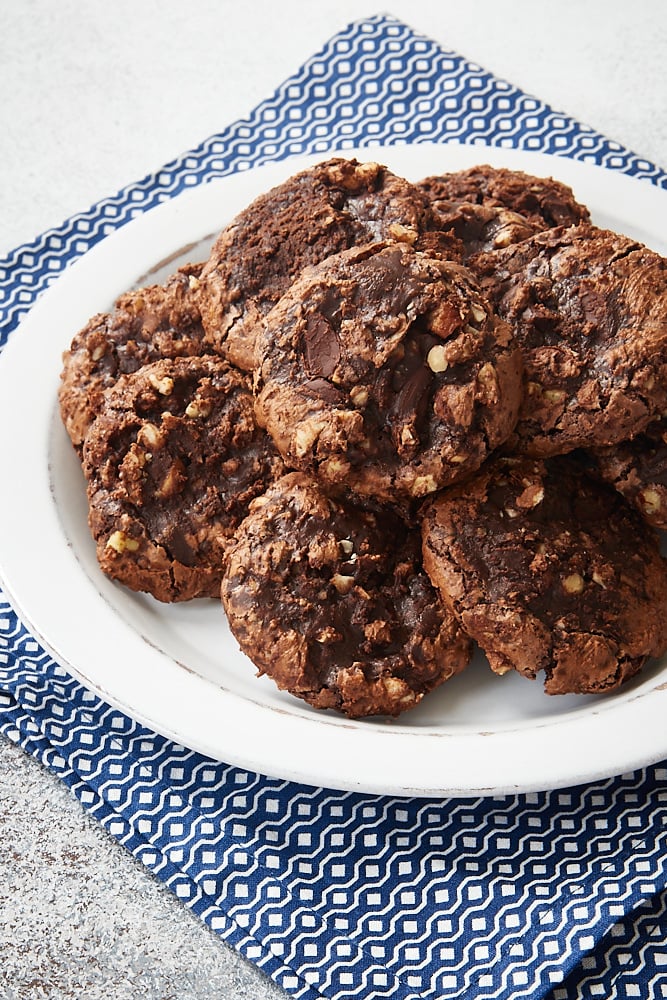 If you're looking for some intensely chocolate cookies, then you've found them with these Flourless Chocolate Hazelnut Cookies. They're rich and fudgy and amazingly delicious. This is some serious chocolate!

These cookies are made with both cocoa powder and chocolate for a double dose of chocolate. As always, I recommend using good quality chocolate when baking something so focused on that flavor. Good quality doesn't have to mean expensive. There are several brands (like Guittard and Ghirardelli) that give you good chocolate without breaking the bank.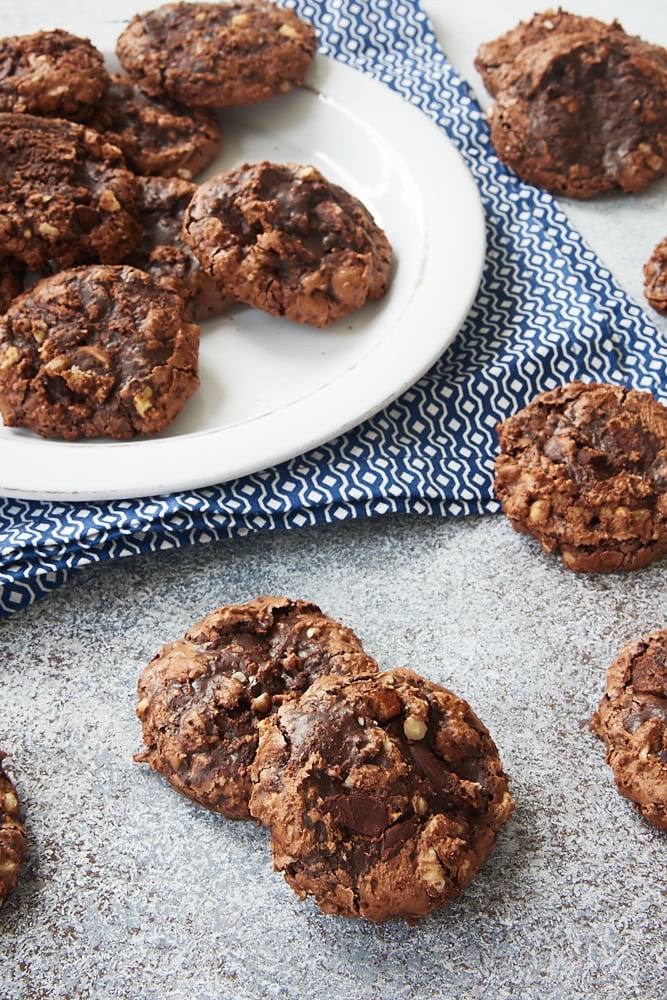 This isn't your traditional cookie dough. It's thick and doesn't really feel like a standard cookie dough when you're mixing it. I mix these by hand, and I consider it "arm day" by the time I'm done. You may think that it's not going to mix well, but it will mix into a thick dough. Just be patient.
The addition of egg whites to the dough gives the cookies a light, almost crispy outside that you often get from other egg-white cookies like meringues or macaroons. Past that outside layer, it's all about rich and fudgy. They'll be at their gooiest and fudgiest when they're fresh from the oven, but they'll also keep for a few days tightly covered.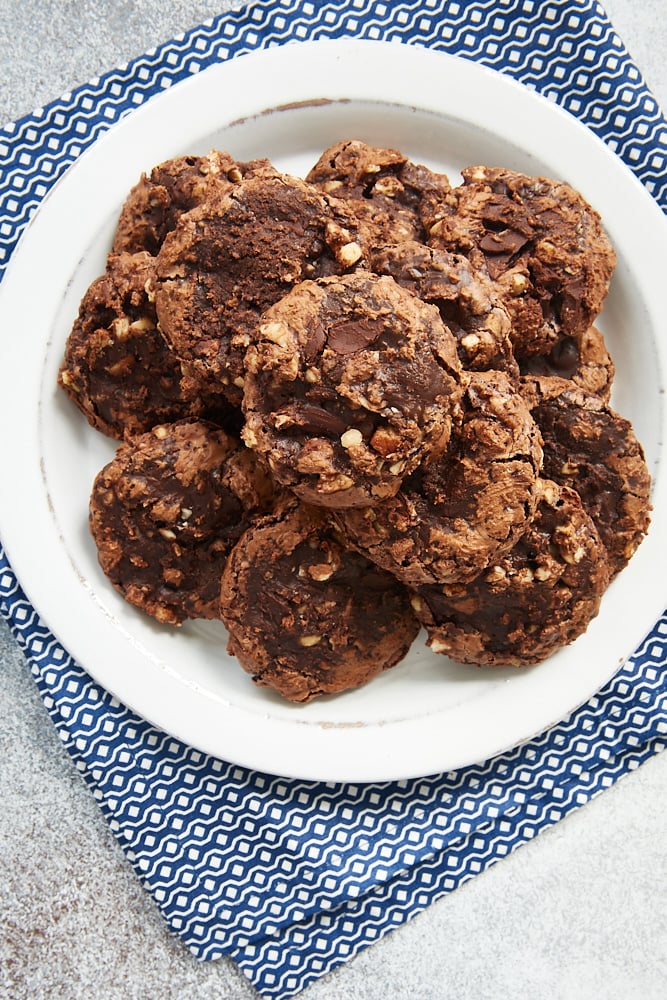 Hazelnuts are a tasty combination with chocolate, but feel free to substitute another kind of nut if you like. Pecans, almonds, or even a combination would be great substitutes. If you want to emphasize the flavor of the nuts, try toasting them first. About 10 minutes in a 350°F oven will usually do the trick.
These Flourless Chocolate Hazelnut Cookies are such rich, flavorful cookies that should certainly satisfy your biggest chocolate cravings. Try them the next time you're in the mood for a whole lot of chocolate flavor!
Find more cookie recipes in the Recipe Index.
More Chocolate Cookie Recipes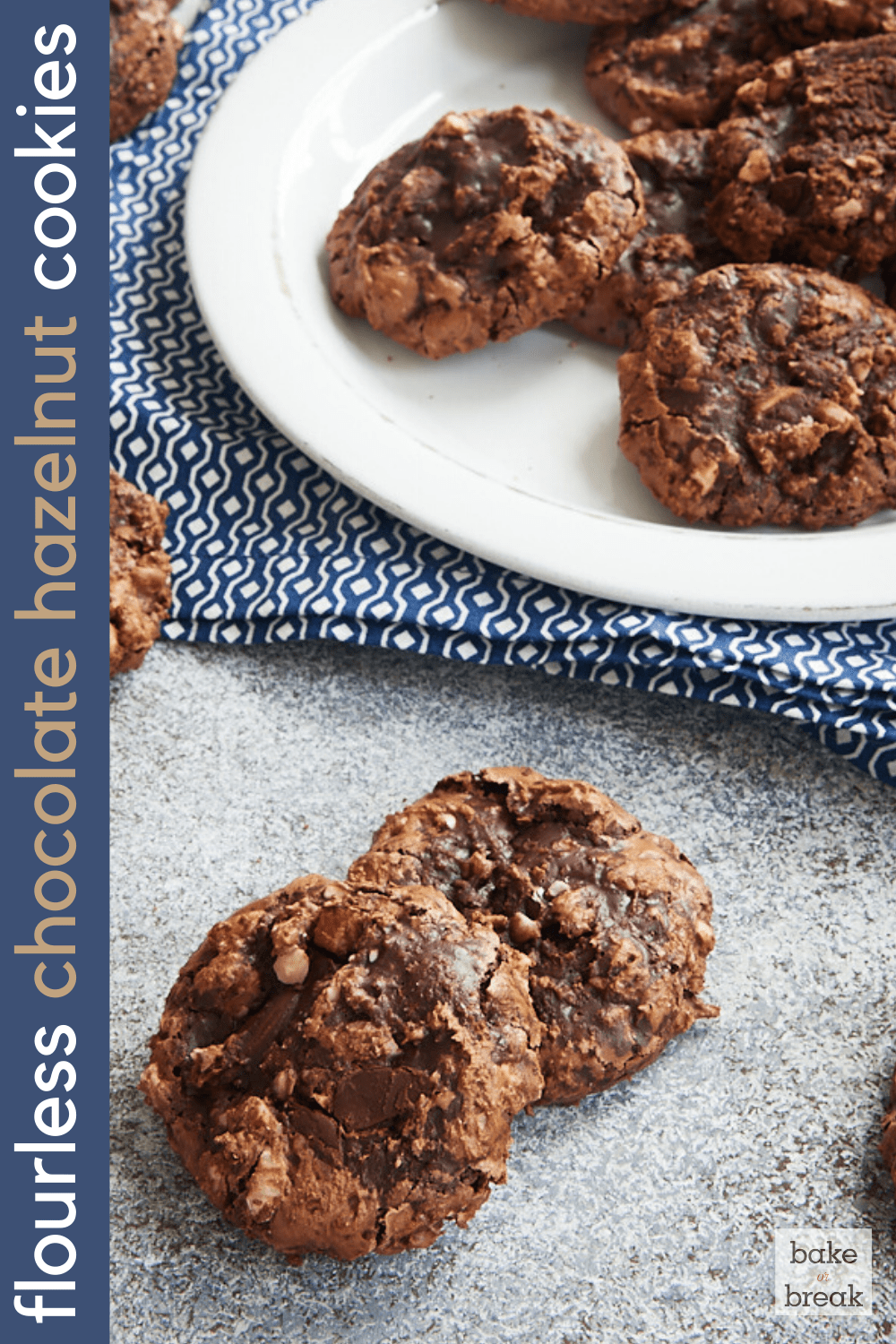 Don't ov