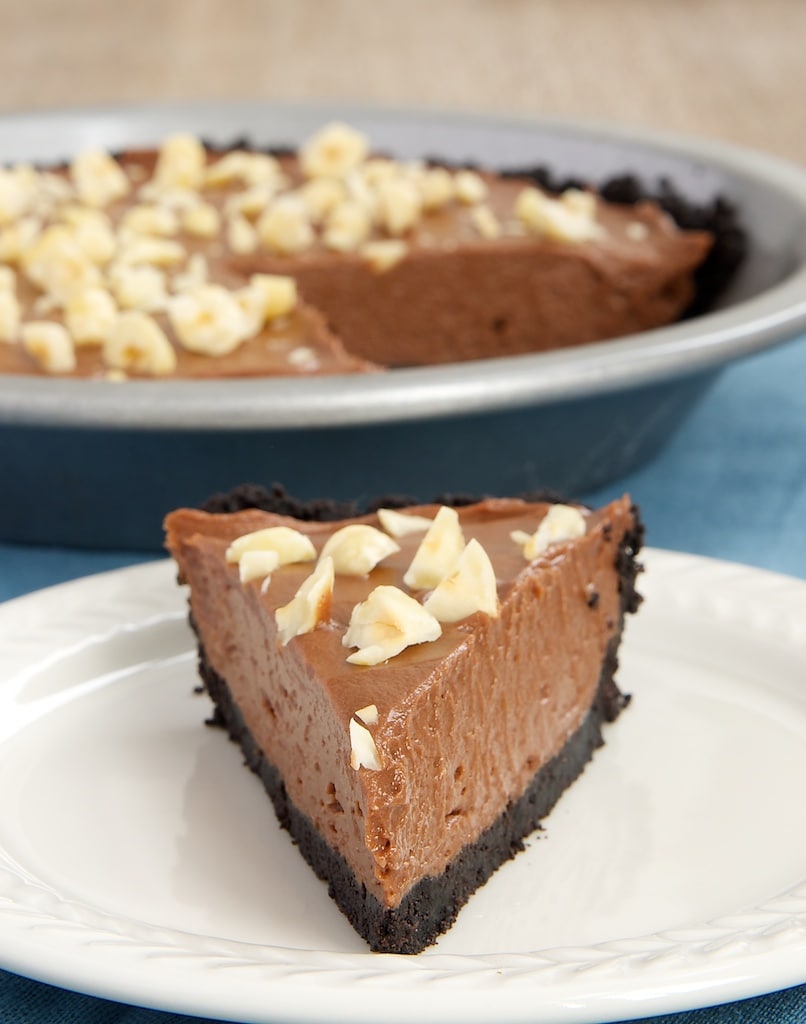 I usually hesitate to emphasize a short ingredient list when one or more of the ingredients is a prepared product. But, when the products in question are some of my go-to favorites, I cut myself some slack. So, I'm very happy to tell you that this gorgeous pie is made with just five ingredients!
One of those ingredients is Nutella. I discovered Nutella several years ago and was instantly smitten. Since then, I've used it in all sorts of ways. But, this pie may very well be the simplest, quickest way I've ever made a Nutella dessert.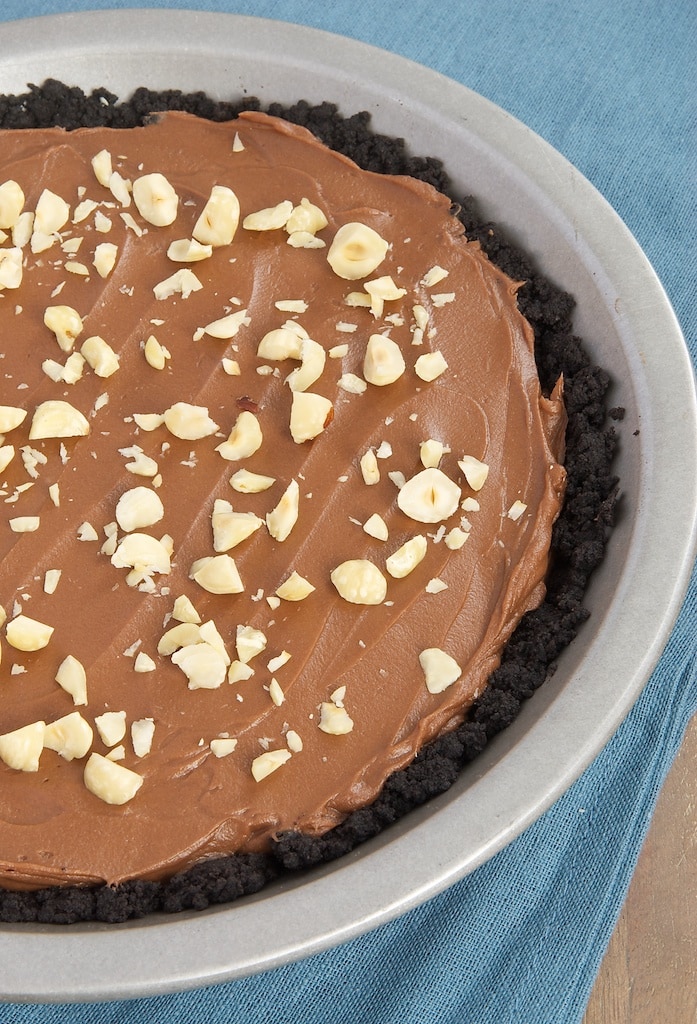 It all starts with a basic chocolate cookie crust. Then, there's the filling. An amazingly simple filling made from Nutella, mascarpone, and just a bit of salt. It comes together so quickly. And, if you measure everything my weight, you'll only have a few things to clean up afterwards. You'll spend far more time waiting on the pie to chill than you will in making it.
The mascarpone is an absolutely delicious companion to Nutella. Mascarpone has a sweeter flavor and softer texture than cream cheese. It's actually not a cheese at all, but rather is essentially a thickened cream.
This recipe comes to us from First Prize Pies, a lovely cookbook I recently procured for myself. The author describes this pie as the kind of dessert that will make you quite popular with your friends. I agree, although I confess that Quinn and I selfishly and happily kept this one all to ourselves.
If you like Nutella Pie, click here for more desserts featuring that luscious chocolate-hazelnut spread.