Hazelnut Macaroons are soft, chewy, bite-size cookies. Dress them up with a little dark chocolate for an irresistible and beautiful dessert!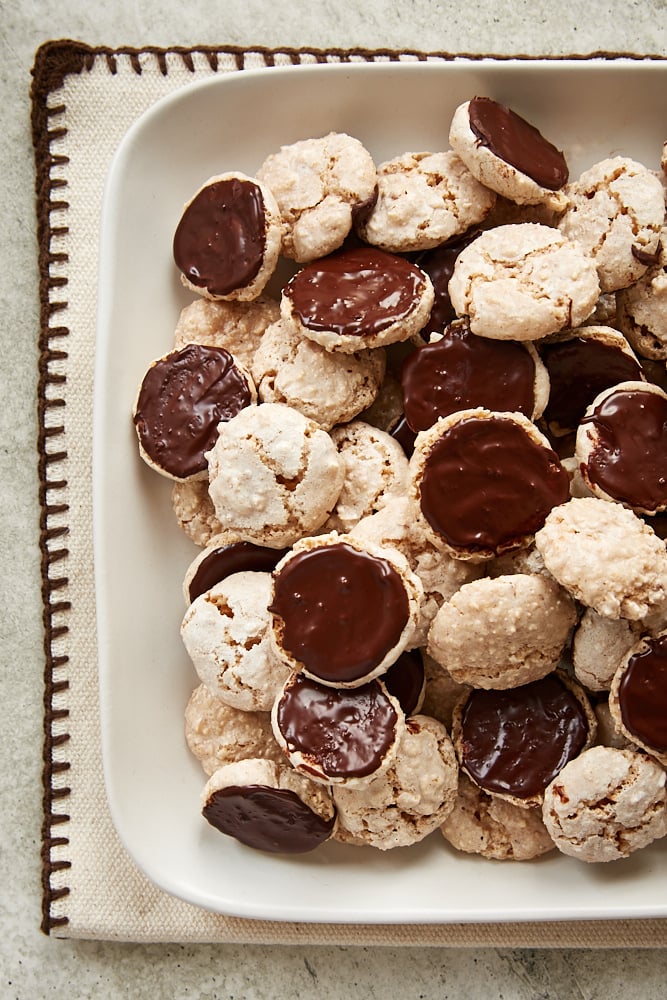 Macaroons are a baking wonder. They're made with a short list of ingredients that turn into sweet, chewy bites of deliciousness. Every time I make them, I lament that I don't make them often enough. And that's the case with these Hazelnut Macaroons. I just want to bake batch after batch!

While these are very good just as they are, I can't resist adding some chocolate. Chocolate and hazelnut are great friends, after all. Simply melt some dark chocolate, spread it on the bottoms of the cookies, and allow the chocolate to cool and set. You can also try dipping them into the chocolate, but I find that these cookies are so small that spreading the chocolate on each one works better for me. It's a simple step, although it can take a while to spread chocolate on all of those little macaroons.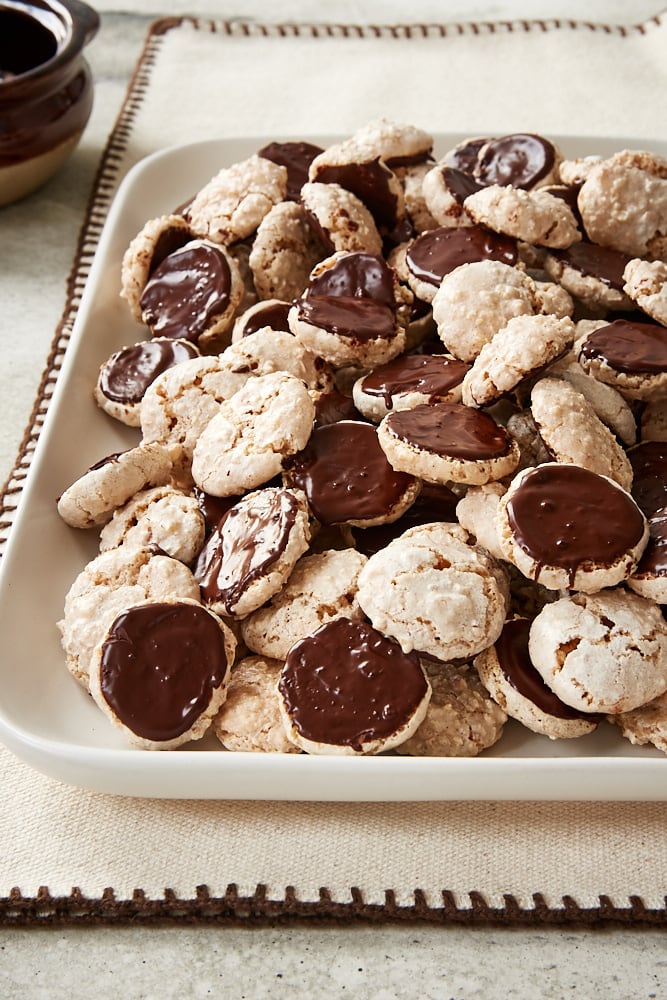 My only real word of caution for making these is the same for making any macaroons or meringues. While they are simple to make, just know that it takes several minutes of mixing to whip those egg whites. And when it's time to add the sugar, go slowly and add it over a minute or two while still whipping. I usually use a hand mixer, but a stand mixer will free your hands to get everything in order while the egg whites are mixing.
Actually, I do have one more tip for you. Be sure not to over-bake the macaroons, or they'll get overly crispy. It can be a bit difficult to tell when they're done. The tops of the macaroons should appear dry. If you lightly tap the top of a cookie, it shouldn't give. You can also carefully use a small spatula to lift a cookie from the pan. If it releases easily and doesn't stick, then you'll know they're done.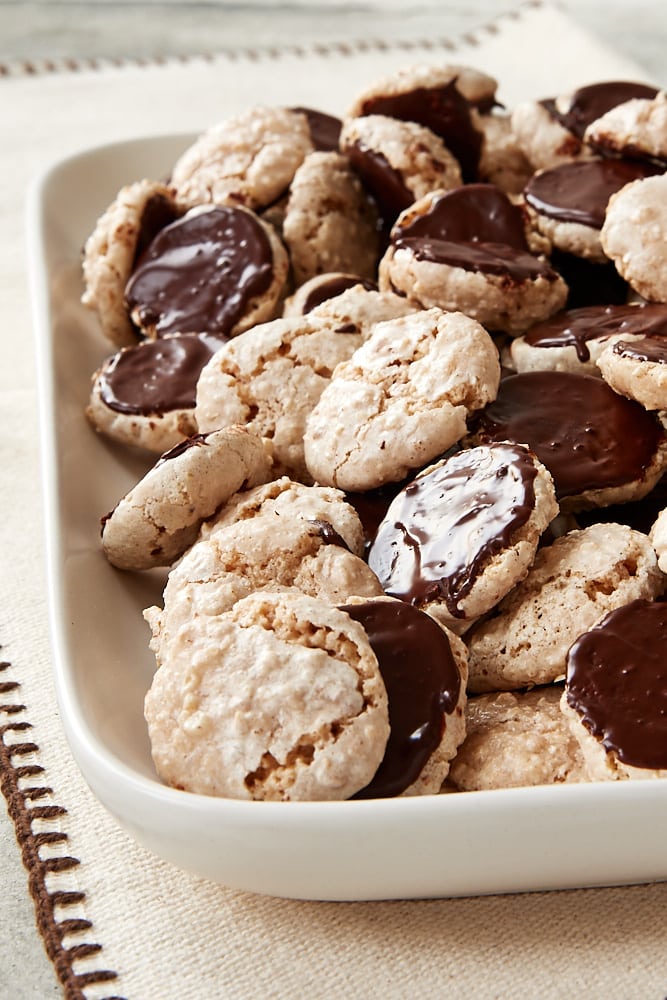 These little cookies are a great use of leftover egg whites, like when you've made these Chewy Pecan Pie Bars. You can scale the recipe as needed based on how many egg whites you have. It does make a really big batch as written, but the good news is that they scoop quickly and bake quickly as well.
I really love that this recipe makes a big batch. That makes them perfect for sharing! Of course, their small size makes it easy to eat one after another. That's just another reason to share!
Find more cookie recipes in the Recipe Index.
More Chocolate and Hazelnut Desserts