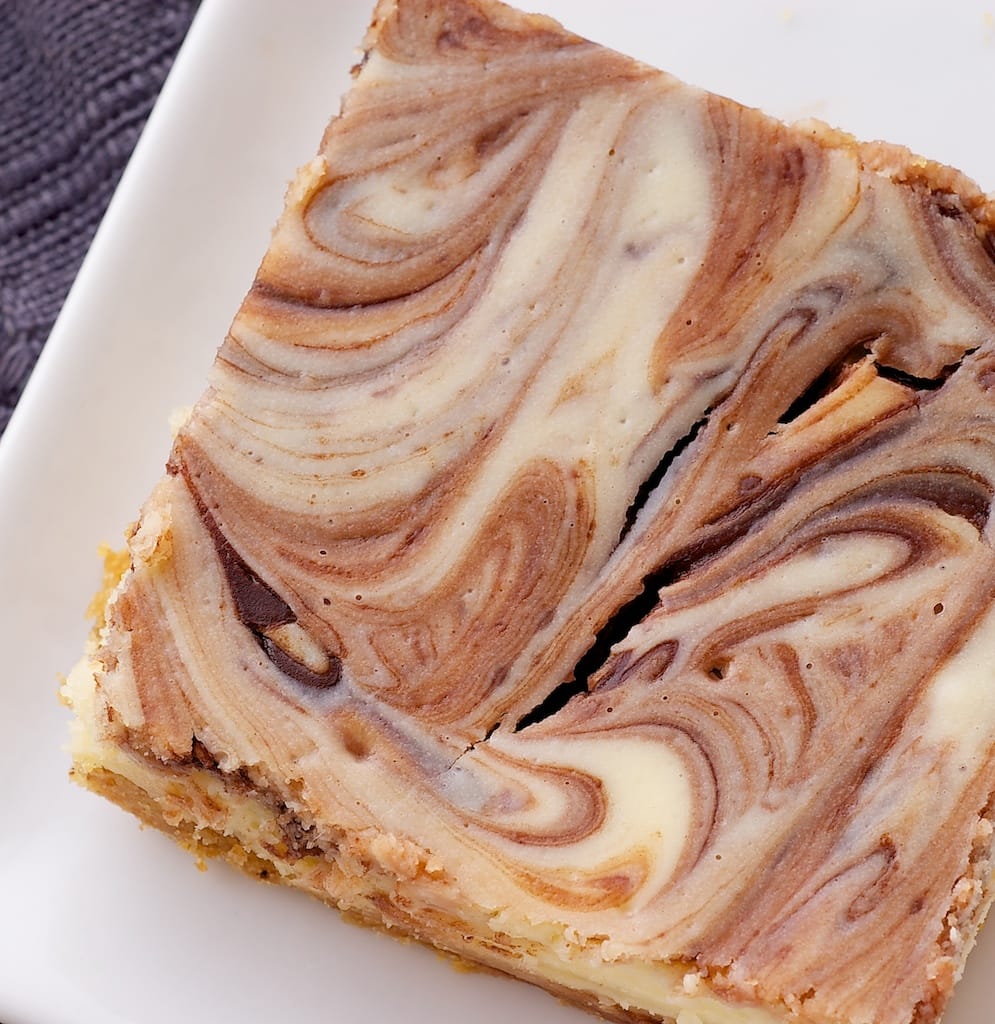 Of all the things I've made with Nutella, I've somehow never combined it with another of my true loves – cheesecake. The fact that I have allowed that to happen is a terrible mistake on my part. However, I feel that I have properly atoned with these cheesecake bars.

I pieced together most of this from a couple of recipes from The King Arthur Flour Cookie Companion, which is must-have for all of you cookie and bar bakers out there.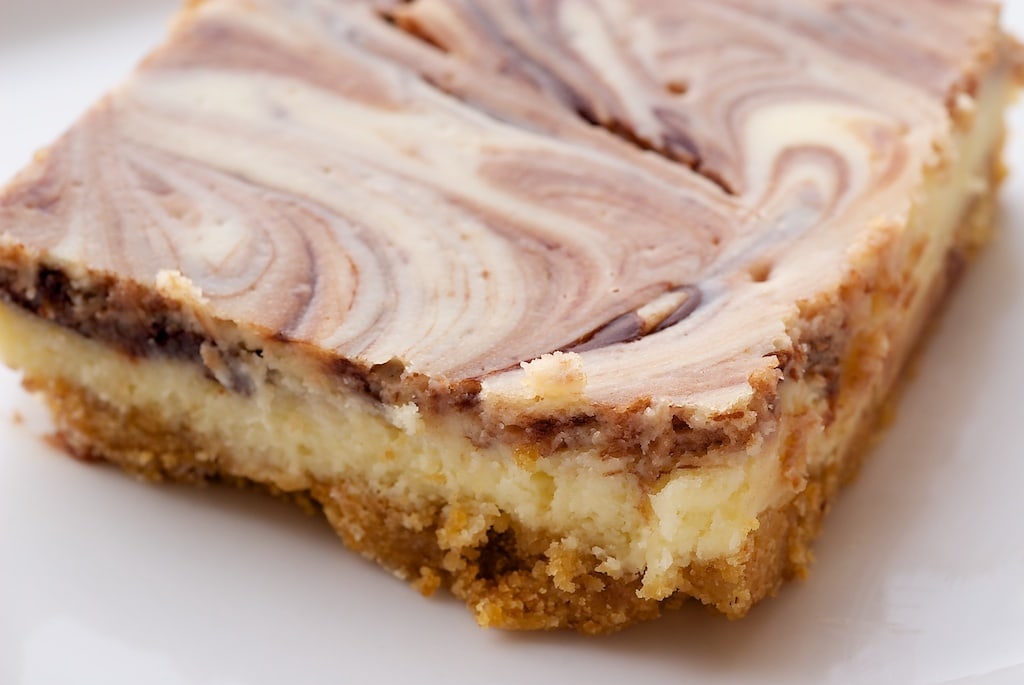 The combination of Nutella and cheesecake is one I wish I'd tried long before now. I really liked the graham cracker crust, although I think other cookie crusts would be interesting to try. Chocolate wafers or vanilla wafers would be divine, I'm sure.
And, if you're in that small population of people who don't like Nutella, you can always swirl some fruit preserves into the cheesecake instead. I suppose you can do that even if you do like Nutella. But, if you're like me, you just don't pass up a chance to have a little of that fabulous chocolate-hazelnut spread.
Yield: 24 2-inch bars
Prep Time: 25 minutes
Cook Time: 32 minutes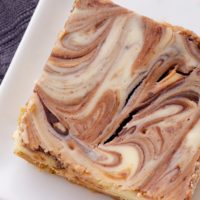 For the crust:
1 & 1/2 cups graham cracker crumbs
1/2 cup unsalted butter, melted
1/4 cup all-purpose flour
1/4 cup packed brown sugar
For the filling:
16 ounces cream cheese, softened
3/4 cup granulated sugar
2 large eggs
1 teaspoon vanilla extract
1/4 cup Nutella
Directions:
To make the crust:
Preheat oven to 350°. Grease a 9″x 13″ baking pan.
Mix graham cracker crumbs, butter, flour, and brown sugar. Press into bottom of prepared pan.
Bake 10 minutes or until set.
To make the filling:
Using an electric mixer, beat cream cheese and sugar until smooth. Mix in eggs and vanilla.
Spread filling evenly over crust. Drop Nutella over top of filling. Using a knife, swirl Nutella into the filling.
Bake 20-22 minutes, or until filling is just set. Cool for about an hour. Then, refrigerate until completely chilled and firm before cutting into bars.