Banana Cream Cheese Muffins add a delicious twist to a classic muffin. That little cream cheese surprise takes these to the next level!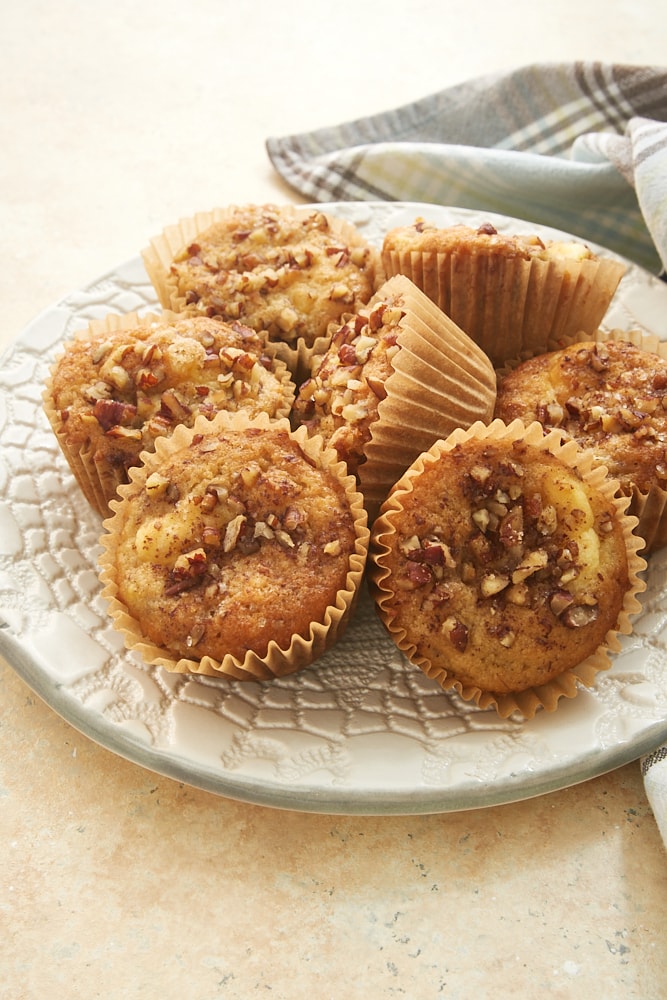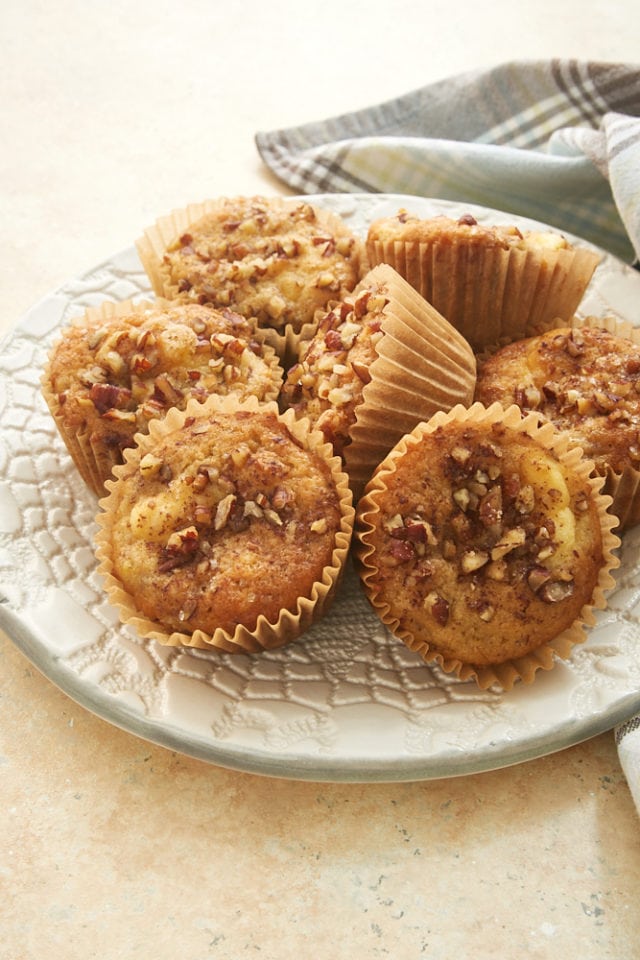 As much as I enjoy baking different things, I never tire of banana muffins or banana bread. Maybe it's just a comfort food for me, but I just love everything about them. From the smell of them baking to the first warm bite, I'm 100% there for it.
But because I like baking different things, I try to change up my banana game to make variations of the classics. These Banana Cream Cheese Muffins are fairly traditional versions that get a flavor boost from the addition of a little cream cheese.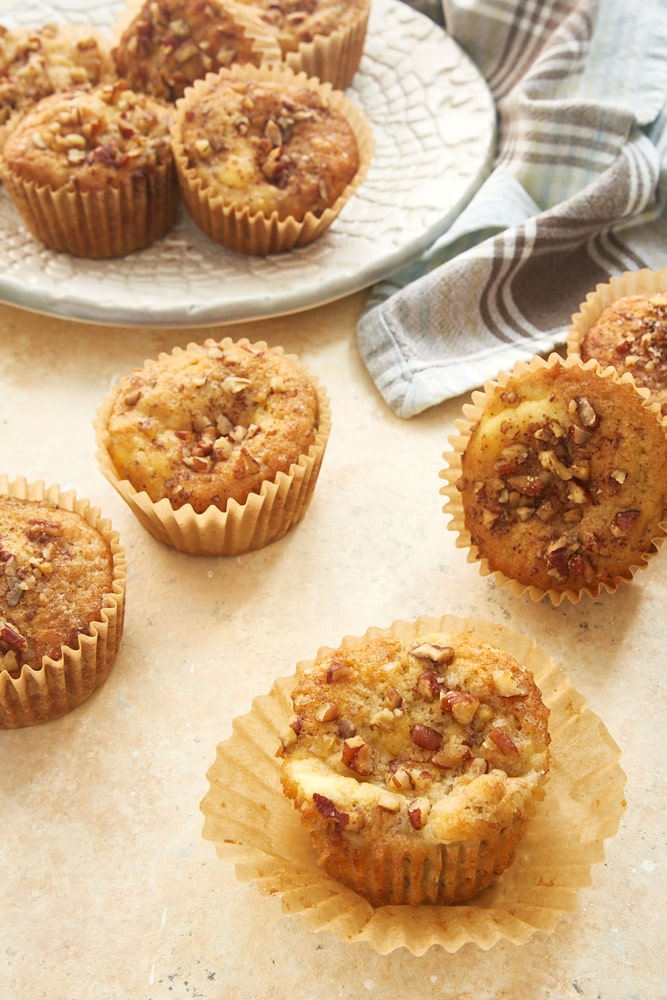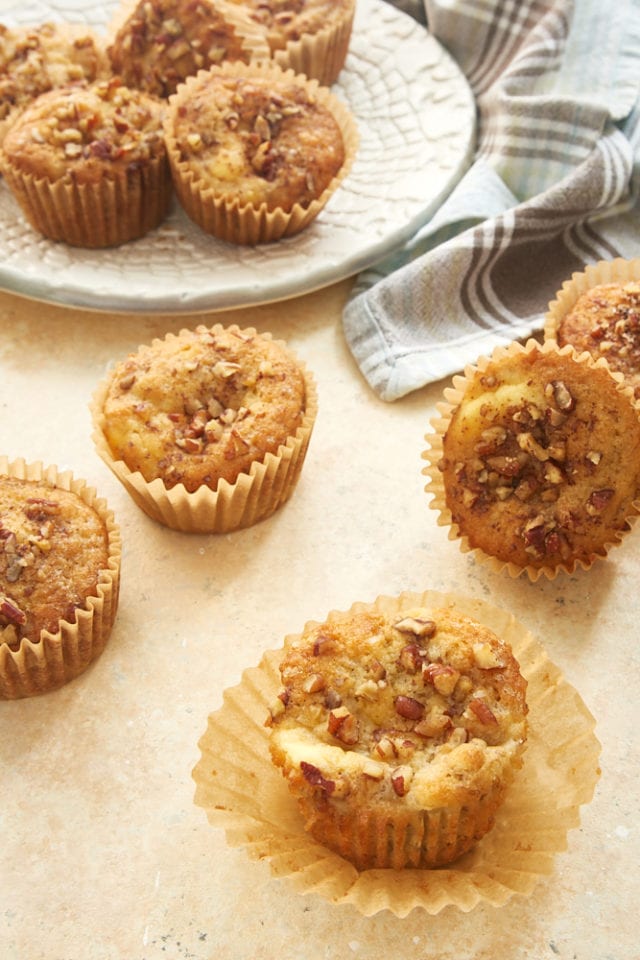 The cream cheese addition comes in the form of a dollop of sweetened cream cheese that's added to partially filled muffin cups. Then it's topped with more muffin batter to cover it. No swirling required!
When it's time to bite into one of these beauties, you'll find a little pocket of cheesecake-like filling in the center. It's such a fantastic complement to these banana muffins!


Tips for Success
Measure accurately. Use a kitchen scale to measure by weight if possible. Otherwise, spoon and sweep!
Bring the cream cheese to room temperature. The filling will mix more smoothly if the cream cheese is at room temperature.
Cool the melted butter before adding to the other ingredients. If it's too hot, it can start to cook and curdle the other liquid ingredients. Cooling it to lukewarm will help avoid that.
Get out your cookie scoops! Assembling these muffins will go much more quickly and efficiently with scoops for the batter and the filling. I use two different scoops for the muffin batter (#30 and #50) and another scoop for the filling (#110).
Refrigerate or freeze leftovers. While the sugar in the cream cheese will help stabilize it some, you're safest to store these in the refrigerator or freezer. Wrap the muffins well and refrigerate for a few days or freeze for a couple of months. Thaw frozen muffins overnight in the refrigerator. Bring refrigerated muffins to room temperature before serving.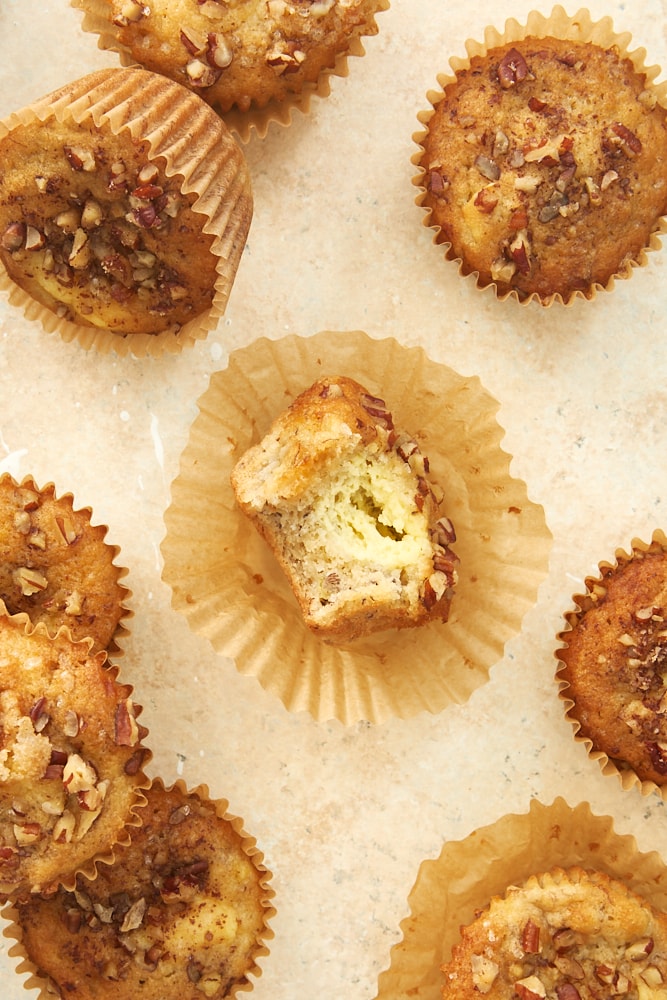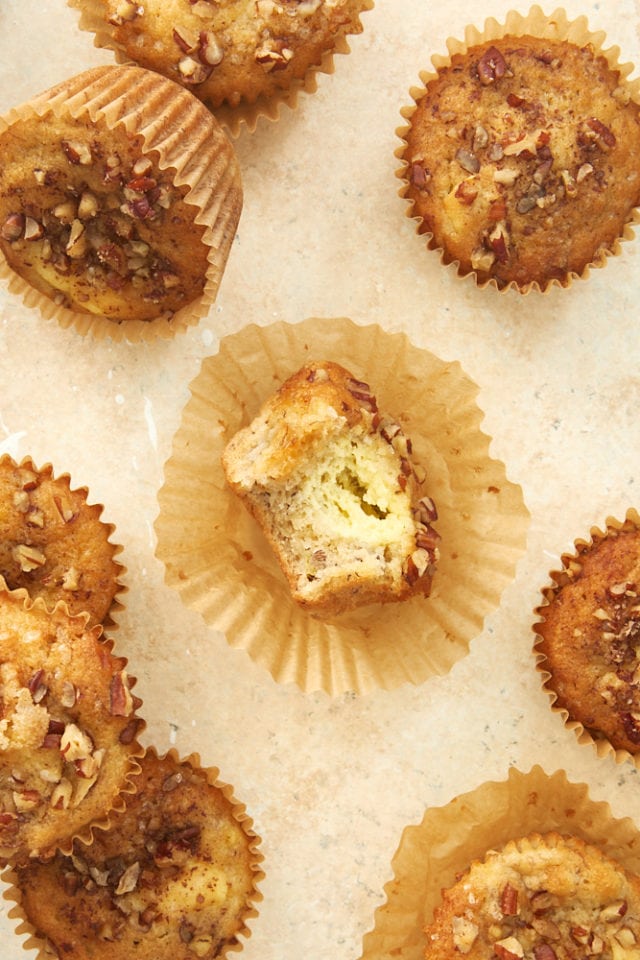 If you love banana muffins but find yourself wanting something just a little bit different, I hope you'll try these Banana Cream Cheese Muffins. They're so wonderfully soft and amazingly delicious!
Find more muffin recipes in the Recipe Index.
More Banana Muffin Recipes