If you follow me on Twitter, you may have seen the astonishing news that I ran out of Nutella last week. Of course, that would be the moment that I had three different Nutella-containing recipes I wanted to bake.
While I am fortunate to have a bodega just down on the corner, it was raining so hard that I had to abandon my Nutella baking dreams. Luckily, Quinn was kind enough to pick up some for me the next morning on his coffee run. He's pretty handy like that.
I'd had my eye on this super quick brownie recipe for a while. I love that it incorporates Nutella much like a thumbprint cookie. The brownies themselves are really quite good. And, that little dollop of Nutella makes them extra special.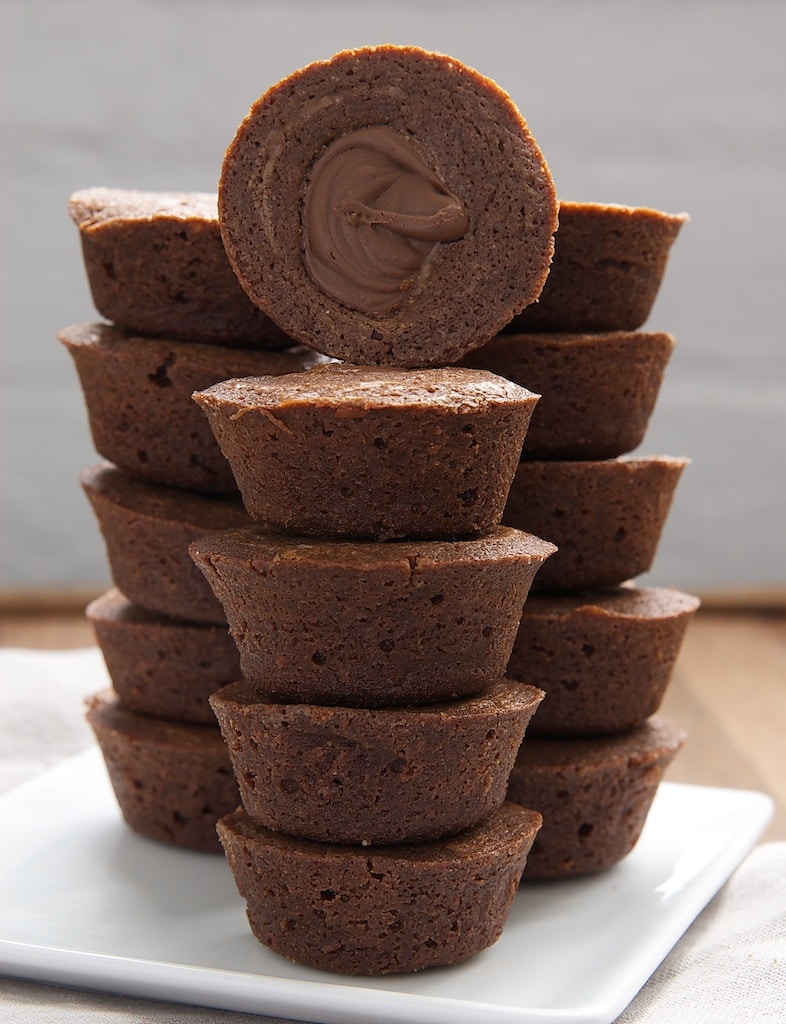 Be sure to use good quality chocolate and cocoa powder for these brownies. I used my go-to Scharffen Berger cocoa powder. For the unsweetened chocolate, I used some very lovely 99% chocolate I recently received from the kind people at TCHO. This was my first time using their brand, and it worked beautifully for these brownies.
These were so very simple to make. The Nutella addition can be a bit tricky, but that was easily conquered by piping it into the brownie batter. The compact size and shape of these make them perfect for transporting to a picnic or barbecue. However, that compact size also makes it quite easy to eat several before you know it. You've been warned.
Disclosure: I was provided with samples of chocolate from TCHO to try in my baking. No other compensation was received. All opinions, as always, are my own.