September 24, 2006
Martha's Classic Crumb Cake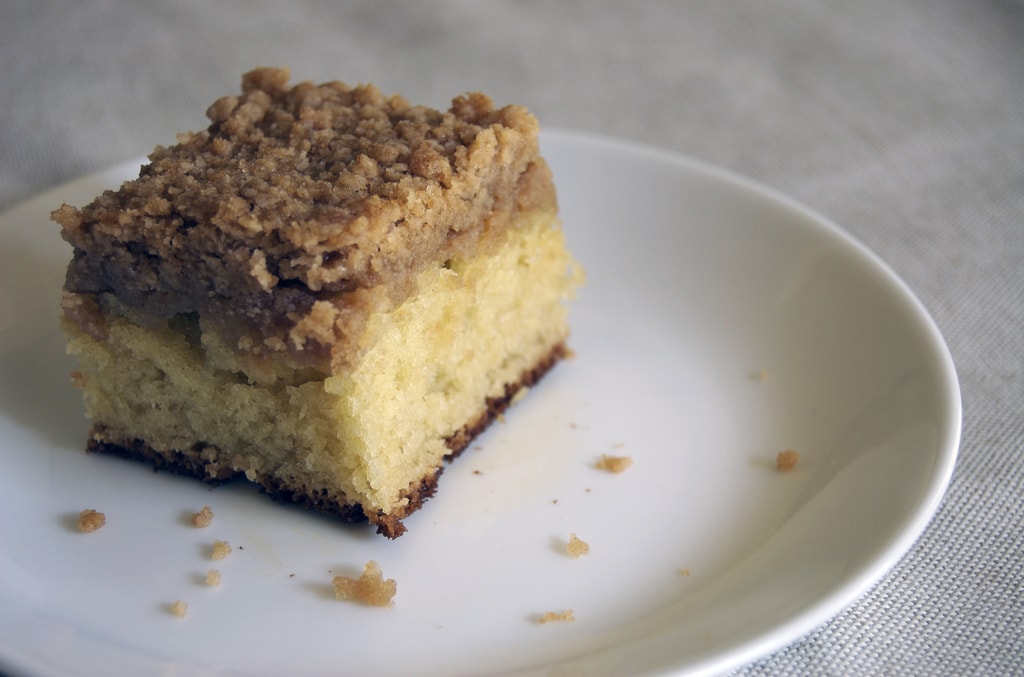 Recently, I came into possession of Martha Stewart's Baking Handbook. There are so many things in this book that I want to try. I hardly know where to start. I like to mark recipes-to-be-tried with small post-its, but with this book I didn't even bother. I want to make them all. After gazing at its pages for weeks, I finally present my first offering. And a worthy one it turned out to be.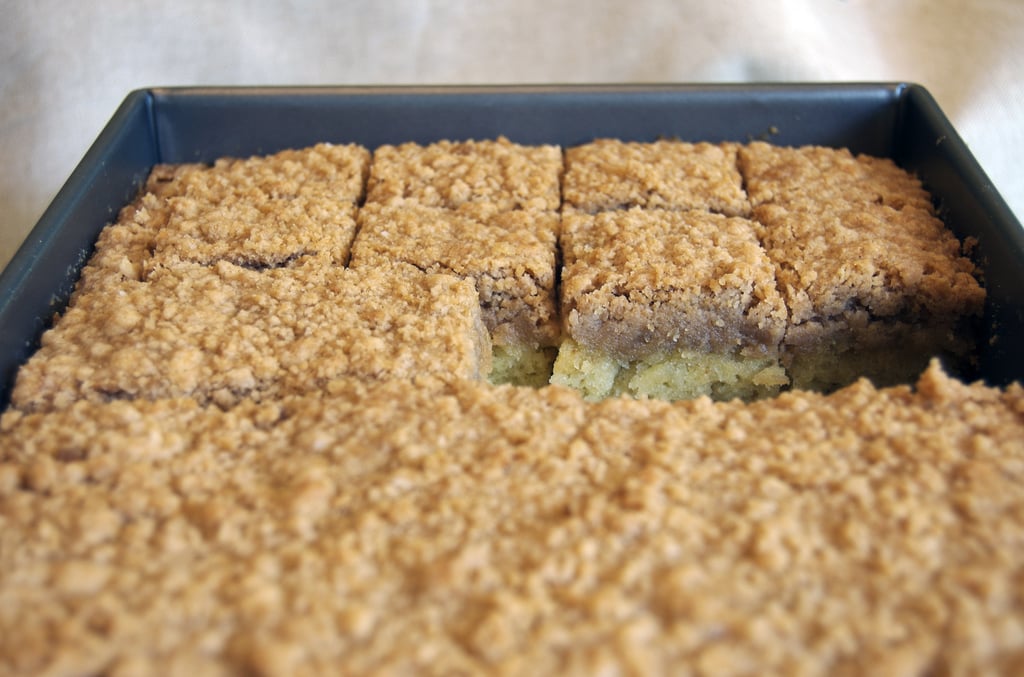 The cake is extremely moist. And the crumb topping is so, so good. Don't be frightened by the amount of butter in that topping. Your portion of that will be very small. I used another of my new Penzey's cinnamons – Vietnamese Cassia Cinnamon. This is apparently the strongest cinnamon money can buy. Penzey's recommends only using 2/3 the amount of cinnamon called for in the recipe. I snubbed that suggestion. It's quite the strong cinnamon, but it was well suited to this cake. Not too strong at all.
The book describes this cake as "foolproof." I would pretty much agree. No part of making it was difficult, but there are several steps involved. My only regret was that I used a dark cake pan, so the bottom and sides were a bit more done than I would have preferred. I chose that pan, though, because of its super-straight sides, which seemed perfect for this cake. Besides that, this cake was exceptionally good.
Martha's Classic Crumb Cake
Yield: 24 servings
Prep Time:25 minutes
Cook Time:40 minutes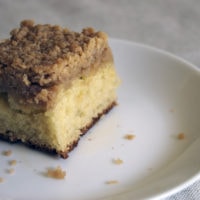 Ingredients:
For the cake:
10 tablespoons butter, softened
2 & 1/2 cups all-purpose flour
1 teaspoon baking powder
1 teaspoon baking soda
1/2 teaspoon salt
1 cup sugar
3 large eggs
1 & 1/4 cups sour cream
1 teaspoon vanilla extract
Crumb Topping
confectioners' sugar (optional)
For the crumb topping:
3 cups all-purpose flour
1 cup packed light brown sugar
1 tablespoon ground cinnamon
1 & 1/2 teaspoons coarse salt
1 & 3/4 cups unsalted butter, softened
Directions:
To make the cake:
Preheat oven to 350 degrees. Butter a 9″x13″ pan and set aside.
Mix together flour, baking powder, baking soda, and salt. Set aside.
Beat butter and sugar on medium speed until light and fluffy. Add eggs, one at a time, mixing well after adding each one. Add vanilla. Add flour mixture and sour cream. Mix just until blended.
Spread batter evenly into pan. Top with crumb topping. Bake for 35 to 40 minutes or until done. Turn the pan once during baking. Cool on a wire rack. Dust with confectioners' sugar.
To make the crumb topping:
Combine flour, sugar, cinnamon, and salt.
Cut in the butter with a pastry blender or a fork. When well mixed, the mixture should form large, moist clumps.