This Classic Crumb Cake recipe is buttery, moist, and delivers plenty of cinnamon flavor. It's also practically fail-proof!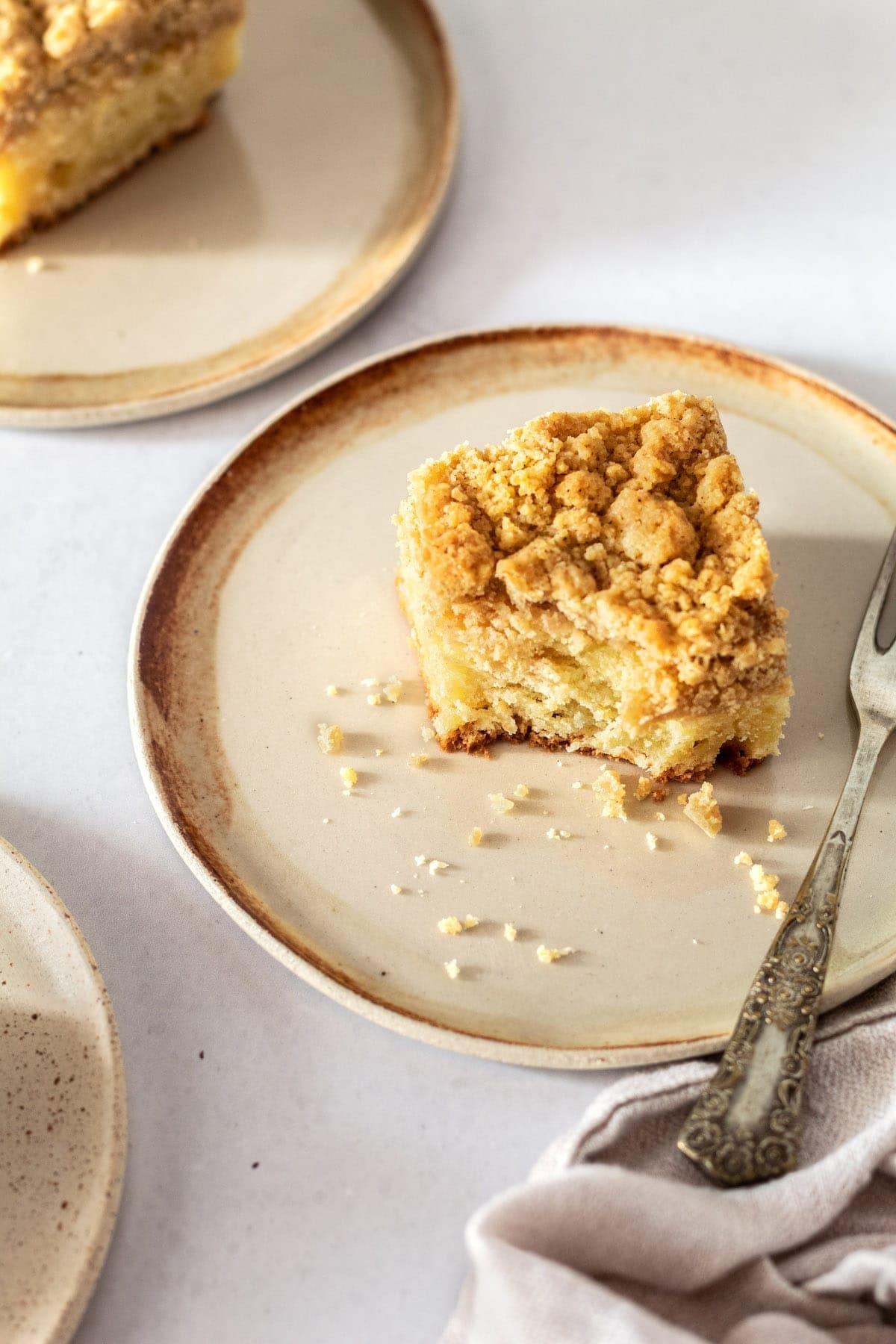 Moist Old-Fashioned Crumb Cake Recipe
Recently, I came into possession of Martha Stewart's Baking Handbook. There are so many things in this book that I want to try, I hardly know where to start. I like to mark recipes-to-be-tried with small post-its, but with this book I didn't even bother because I plan on making every single thing. First up? This Classic Crumb Cake.
If you've been disappointed by dry crumb cakes in the past, let me tell you: this cake is extremely moist thanks to the addition of sour cream. And the crumb topping is absolute perfection—crisp, buttery, and full of cinnamon flavor.
I like to use Penzey's Vietnamese Cassia Cinnamon in this recipe, which is apparently the strongest cinnamon money can buy. Penzey's recommends only using 2/3 the amount of cinnamon called for in a recipe, but I went all in and have no regrets—a strong cinnamon works well in a crumb cake. Whatever kind of cinnamon you use, take a whiff and make sure it still has a strong cinnamon scent before you use it in this cake. Cinnamon loses aroma and flavor over time, so if you don't bake often, it's very possible that you may need to replace yours!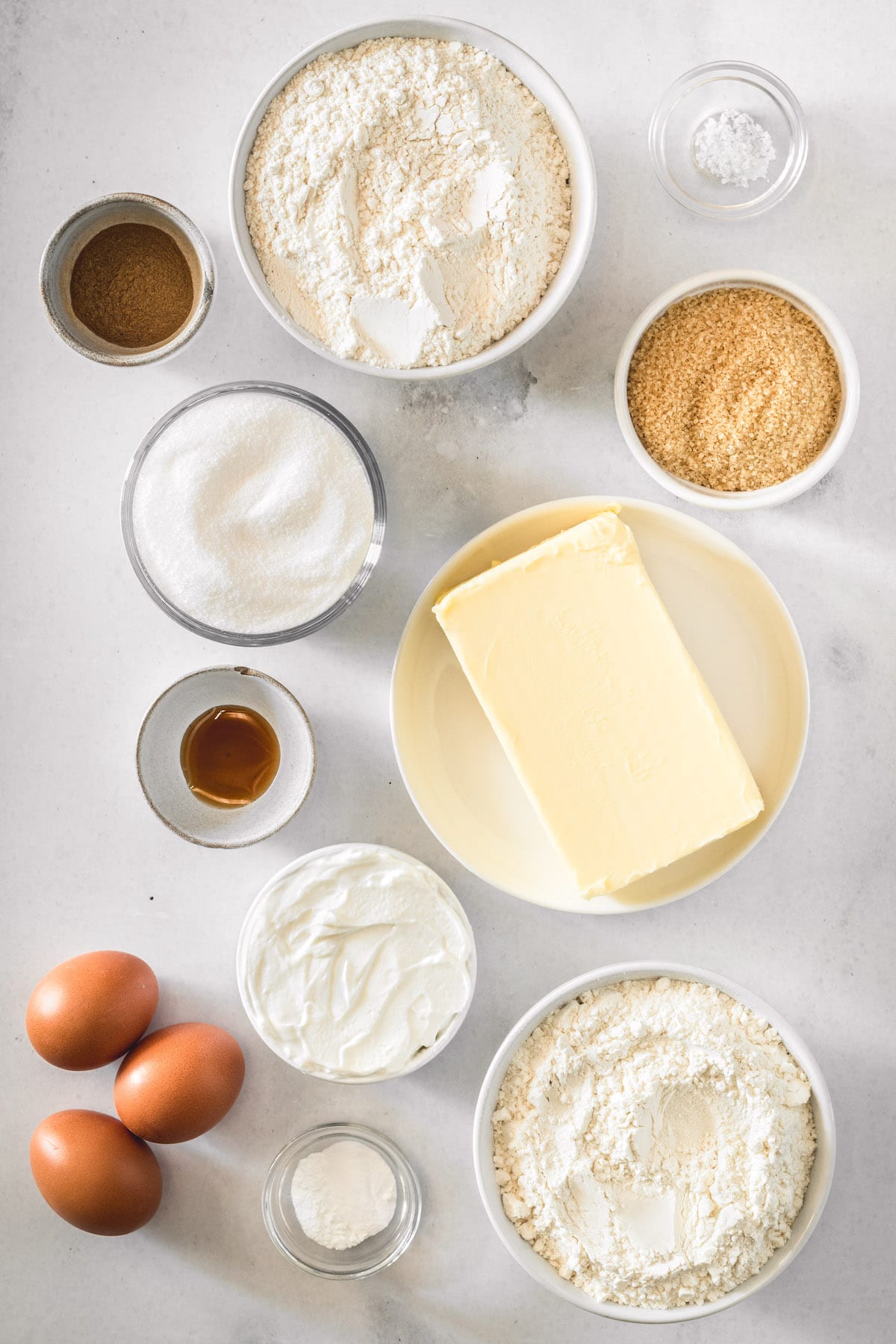 What You'll Need
You'll notice that the ingredient list here is simple, which means it's important to use high-quality butter, cinnamon, and vanilla. It makes a big difference in the overall flavor of the recipe!
For the crumb topping:
All-purpose flour
Light brown sugar
Ground cinnamon
Coarse salt – This adds a little bit of balance to the sugary topping.
Unsalted butter – The butter should be softened, but not too soft.
For the cake:
Butter – This butter also needs to be softened. (Learn more: How to Soften Butter.)
All-purpose flour – Measure by weight for best results.
Baking powder
Baking soda
Salt
Granulated sugar
Eggs – Let the eggs come to room temperature.
Sour cream – The sour cream should be room temperature, too! Let it sit for about 30 minutes with the butter and eggs while you gather the other ingredients and get ready to start baking.
Vanilla extract
How to Make Classic Crumb Cake
Martha Stewart calls this crumb cake fool-proof and I agree! It's hard to go wrong with this recipe.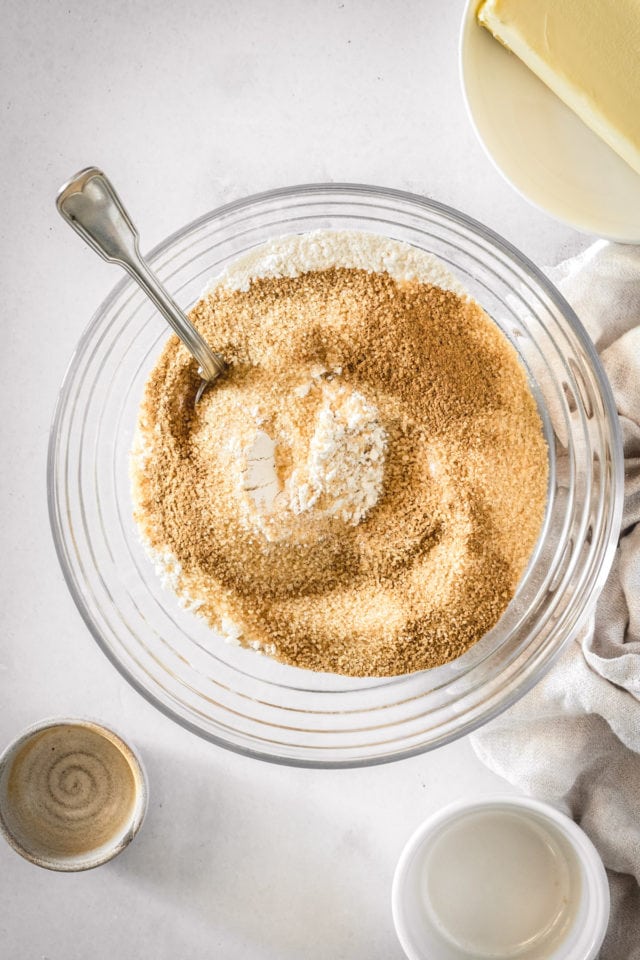 Make the crumb topping. Combine the flour, brown sugar, cinnamon, and salt in a small mixing bowl. Add the butter, and incorporate it using a pastry blender or a fork until it forms large, moist clumps. Refrigerate it while you make the cake.
Prepare. Preheat the oven to 350°F and butter a 9″ x 13″ x 2″ pan, or line the pan with parchment paper and butter the paper and any exposed corners or edges.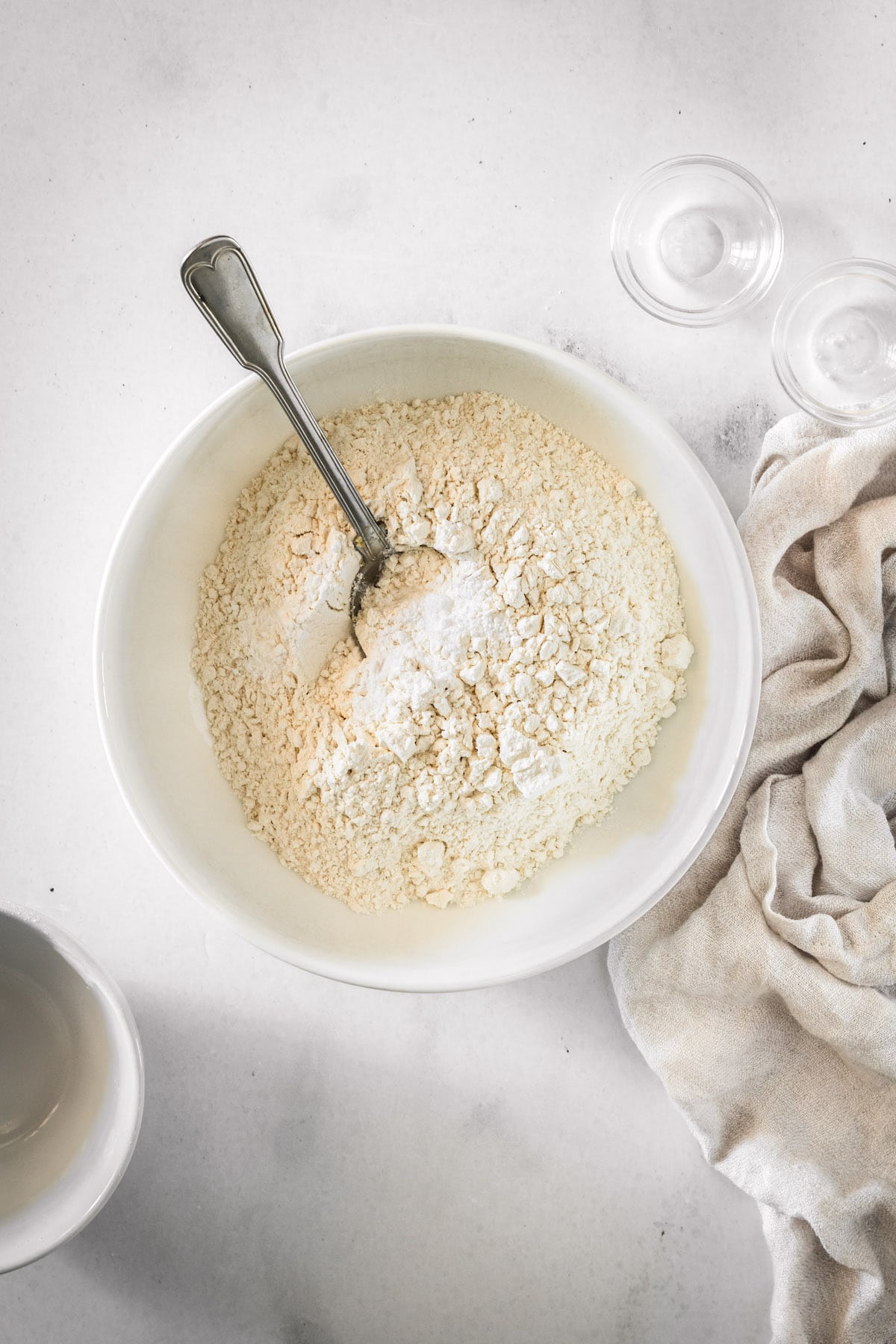 Mix the dry ingredients. Whisk the flour, baking powder, baking soda, and salt in a medium mixing bowl.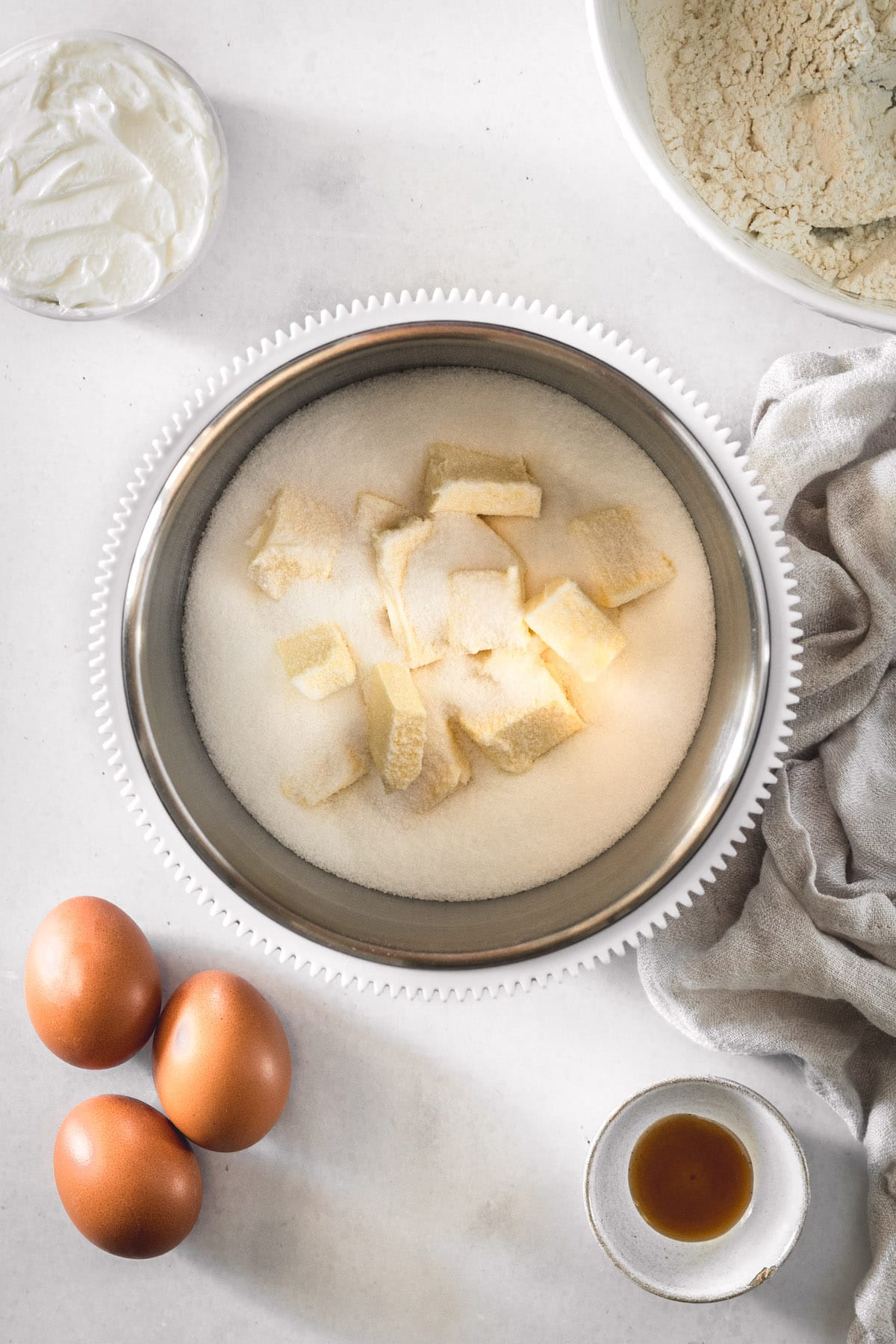 Mix the wet ingredients. Use an electric mixer on medium speed to beat the butter and sugar until light and fluffy. Beat in the eggs one at a time, followed by the vanilla.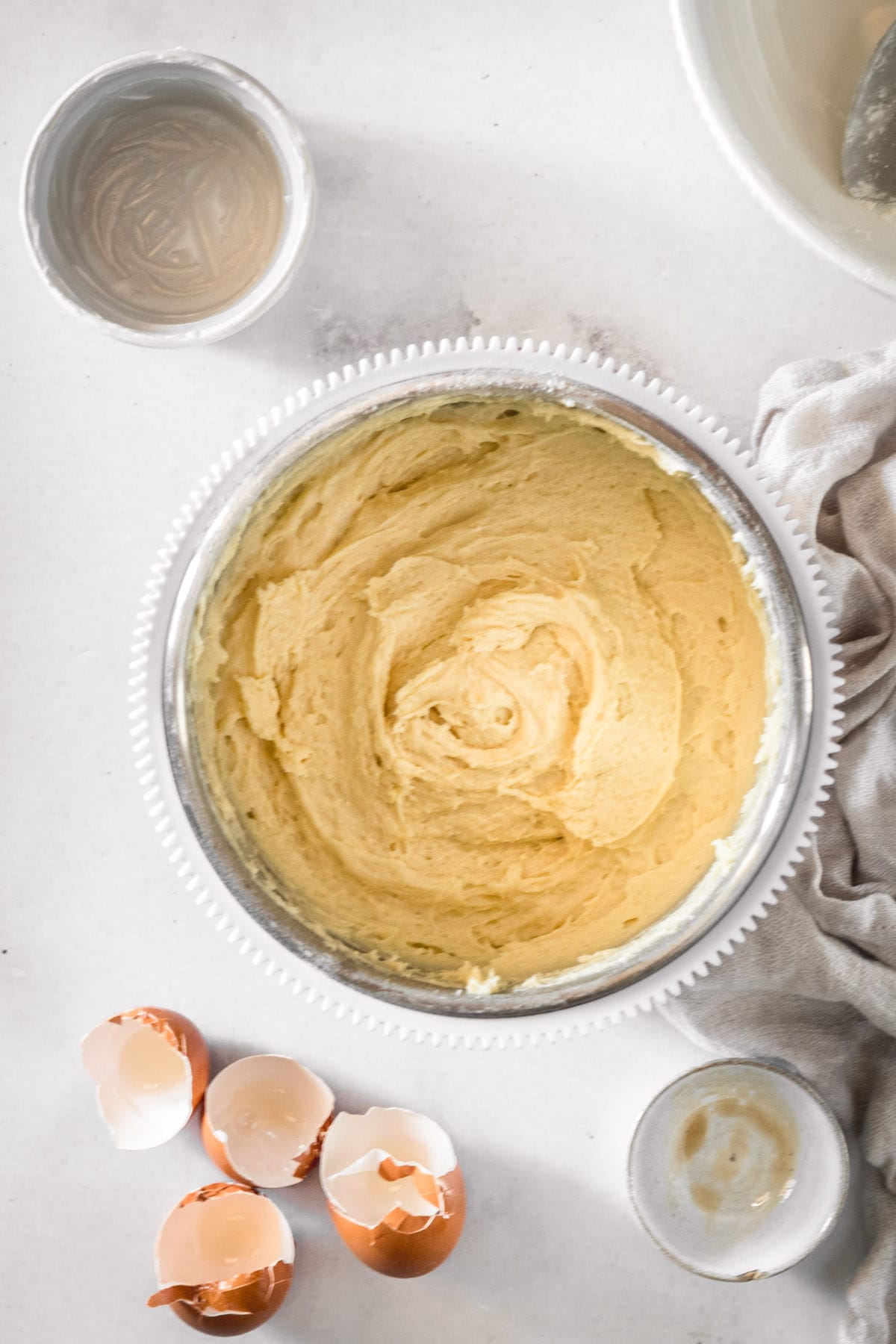 Combine wet and dry ingredients. Reduce the mixer speed to low and add the dry mixture and sour cream. Mix just until combined.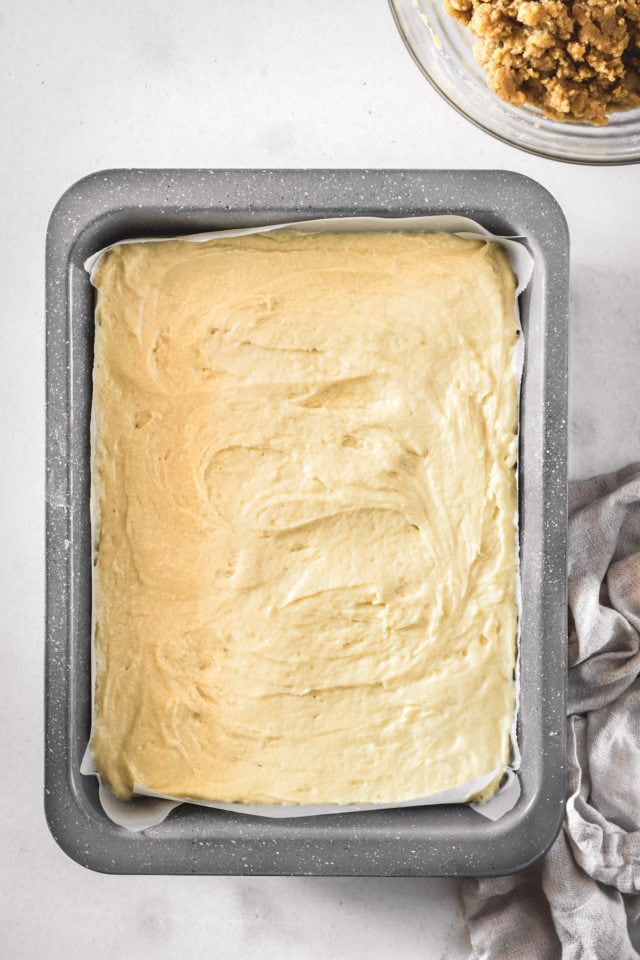 Assemble. Pour the batter into the prepared pan and use a spatula to spread it evenly. Sprinkle the crumb topping over the batter.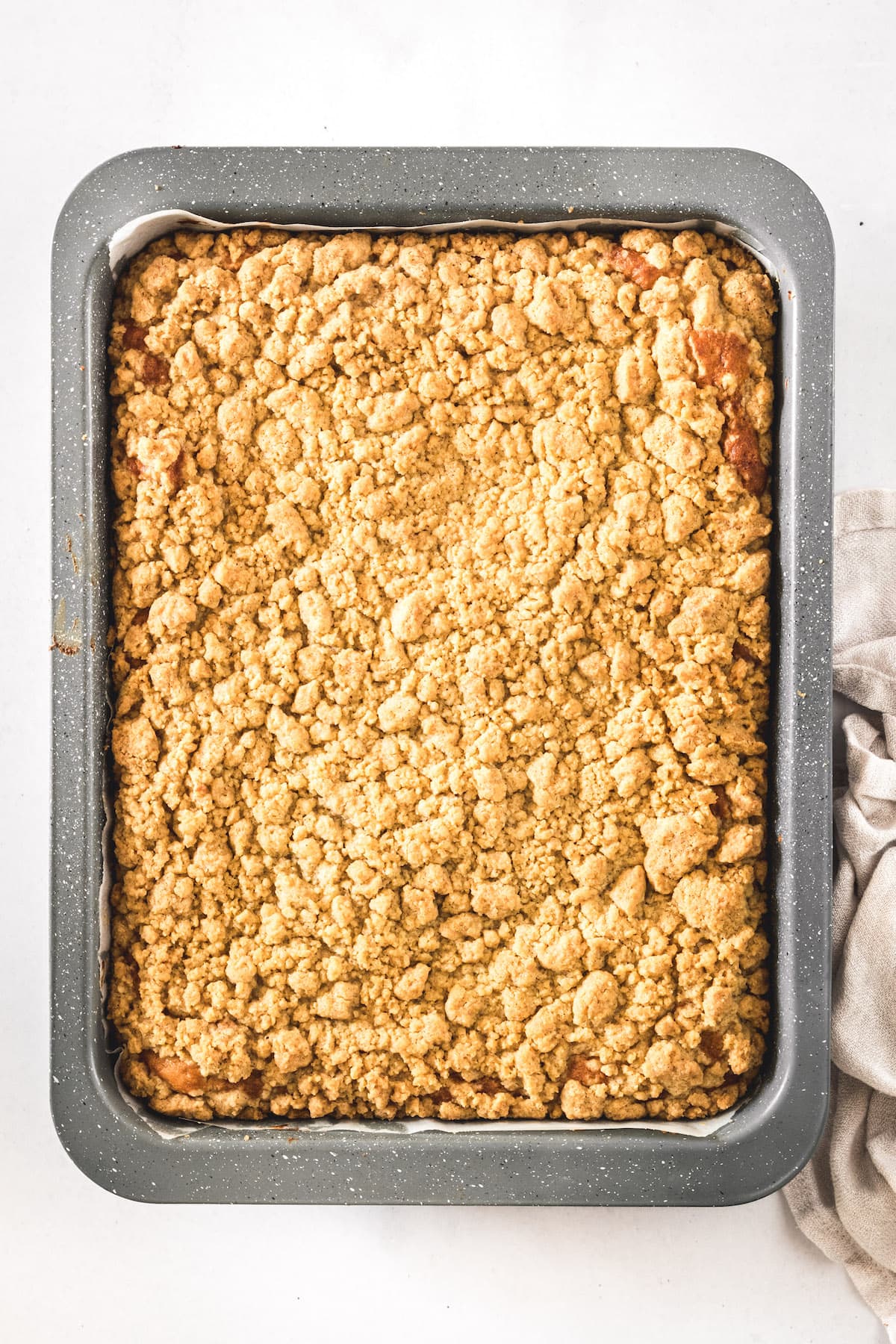 Bake. Place the baking pan in the oven and bake for 35 to 40 minutes, or until a pick inserted into the center comes out clean. Cool the cake in the pan on a wire rack. (Learn more: Why Every Baker Needs Wire Cooling Racks.) Dust the cake with confectioners' sugar when serving, if desired.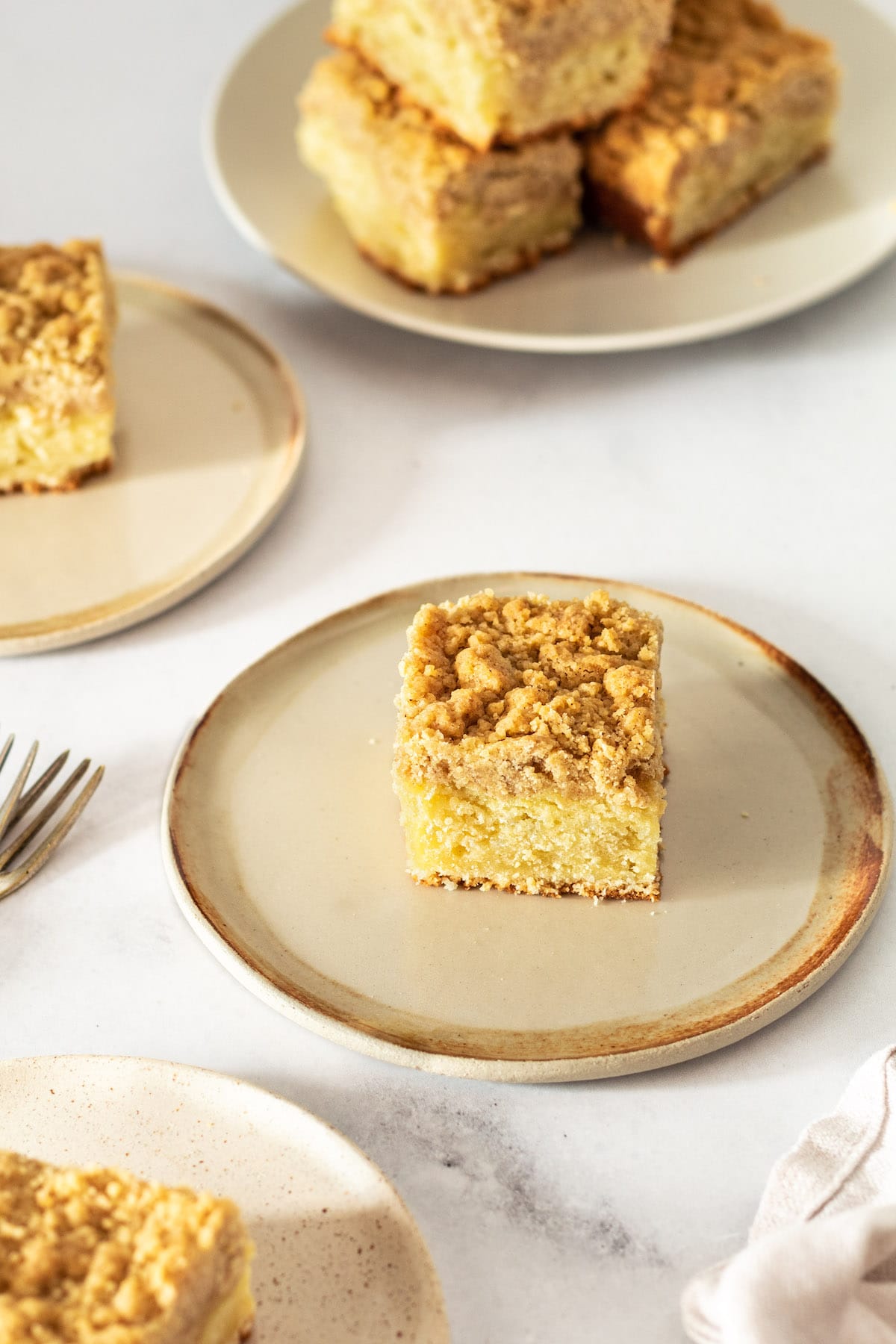 Tips for Success
Here are a few tips to help you make perfect crumb cake!
Don't over-mix the crumbs. If the butter gets too warm or the crumbs get over-mixed, the topping mixture will sort of melt and then bake into one, solid topping instead of crumbs.
Choosing a pan. The first time I made this recipe, I used a dark cake pan, so the bottom and sides were a bit more done than I would have preferred. I recommend using a lighter-colored metal to avoid this. (Learn more: How to Choose Baking Pans.)
Substituting yogurt for sour cream. If you're wondering if you can use plain yogurt instead of sour cream, you can! I recommend using a full-fat yogurt for best results.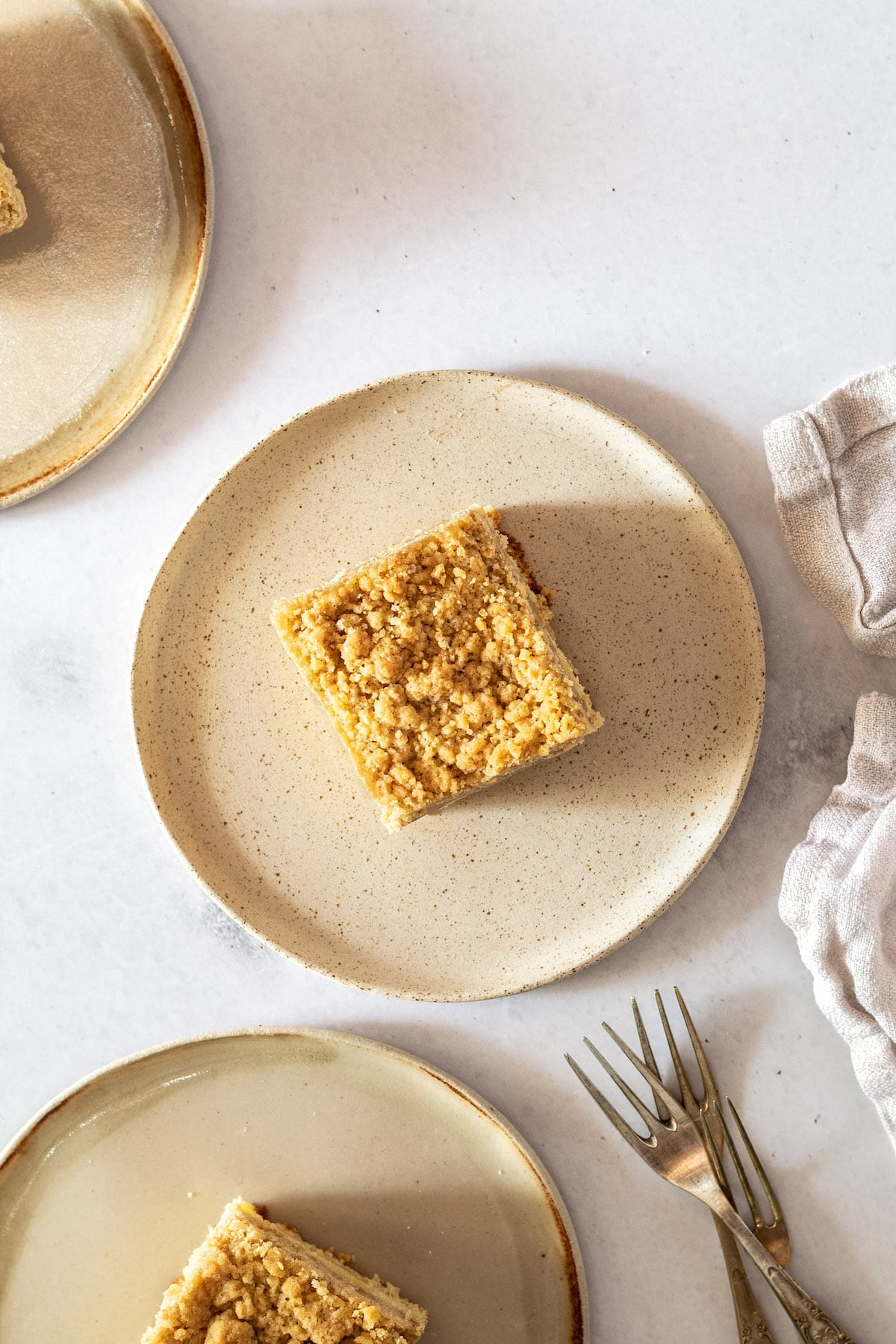 How to Store
Store your crumb cake in an airtight container at room temperature for 3 to 4 days.
Can This Recipe Be Frozen?
You can freeze a whole crumb cake by tightly wrapping it, wrap individual pieces, or place any portion of the cake in an airtight storage container. Freeze it for up to 3 months, then let it thaw at room temperature before serving.