Chocolate and cream cheese are a perfect pair in these Black and White Cupcakes!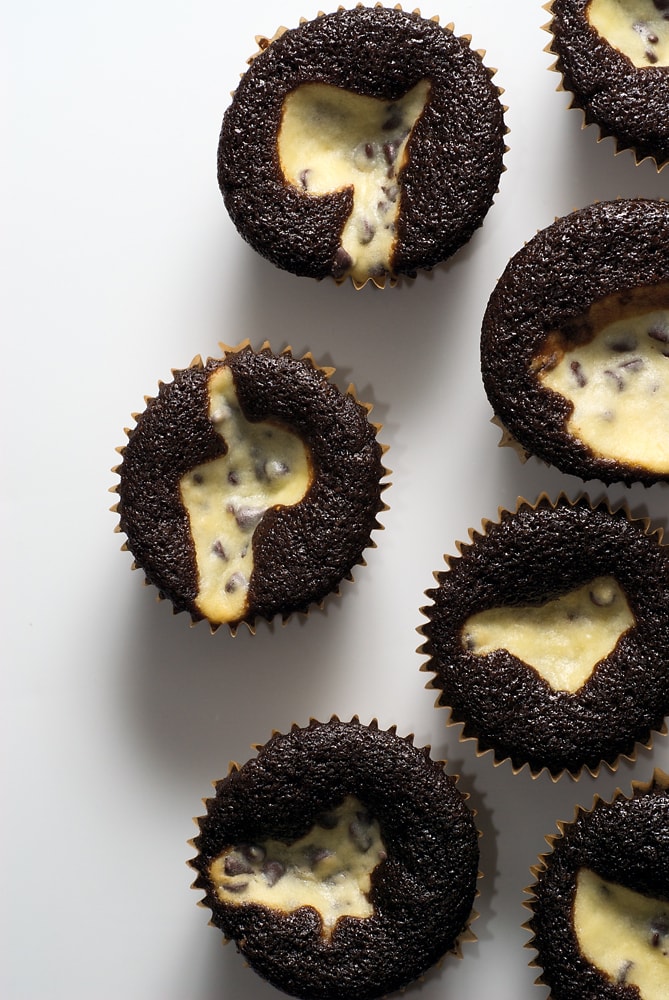 I have often lamented to you that I rarely bake cupcakes. In fact, baking things that traditionally require frosting is not my favorite. I can usually persuade Quinn to do any frosting that's needed, because apparently he enjoys that kind of thing. I do like to be self-sufficient, however, so I tend to seek out recipes that don't require frosting.

I was recently looking through my copy of Buttercup Bakes at Home looking for a specific recipe when I saw this recipe for an unfrosted cupcake. Besides the lack of frosting, these cupcakes have a couple of really good things going for them: chocolate and cream cheese. Those are two things I can rarely resist. Put them together, and I'm so there.
I like these cupcakes so much. A simple statement, but I can't think of a better way to say it. To be more specific, the chocolate cake part of these cupcakes is excellent. Very rich, with a wonderful texture. The cream cheese filling/topping is just divine. It's truly amazing how so few ingredients can make something so very good.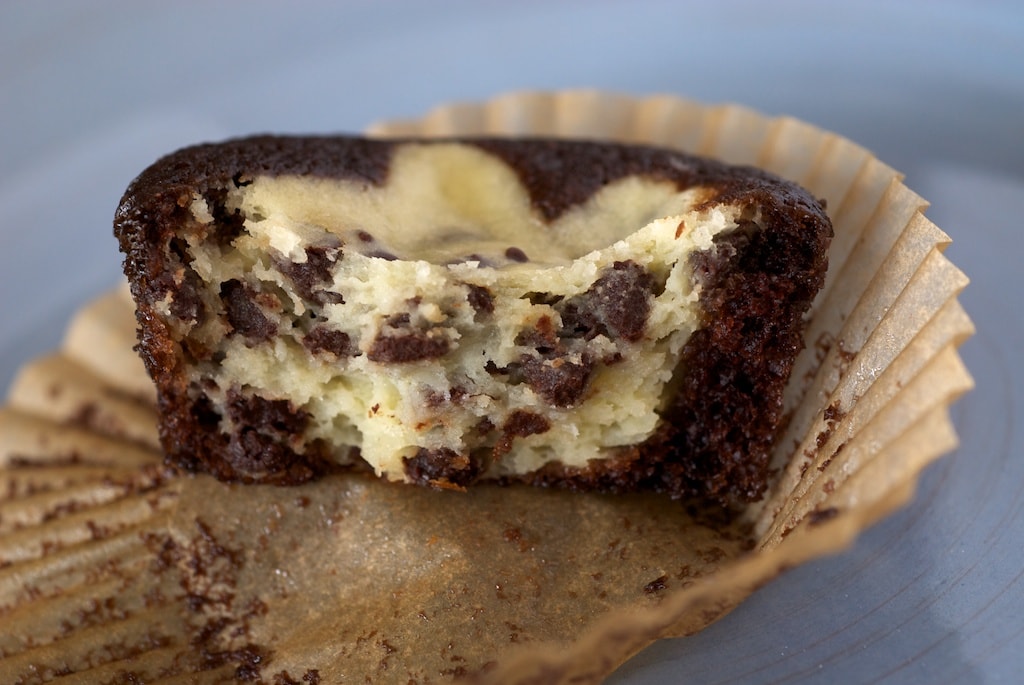 I do want to emphasize the use of the miniature chocolate chips for these cupcakes. The size of the mini chips is just perfect for these. Larger ones just wouldn't work as well. Although, if you're in a pinch, use whatever size chocolate chips you have on hand.
These fantastic cupcakes are a really fun baking project. And if you love these flavors like I do, you simply must make these!
Find more chocolate recipes in the Recipe Index.
More Simple Cupcake Recipes