March 14, 2008
Black and White Cupcakes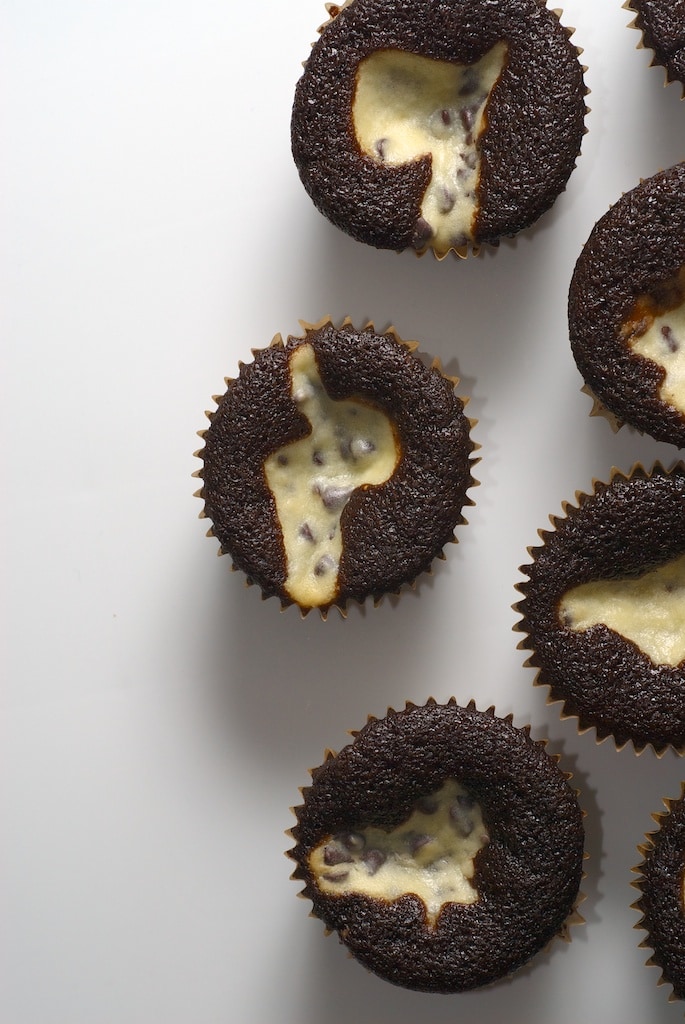 I have lamented before that I don't often bake cupcakes. In fact, I don't really make many things that require frosting. I can usually persuade Quinn to do any frosting that's needed, because apparently he enjoys that kind of thing. I do like to be self-sufficient, however, so I tend to seek out recipes that don't require frosting.

I was recently looking through my copy of Buttercup Bakes at Home looking for a specific recipe when I saw this recipe for an un-frosted cupcake. Besides the lack of frosting, these cupcakes have a couple of really good things going for them: chocolate and cream cheese. Those are two things I can rarely resist.
I like these so much. A simple statement, but I can't think of a better way to say it. To be more specific, the chocolate cake part of these cupcakes is excellent. Very rich, with a wonderful texture. The cream cheese filling/topping is just divine. It's truly amazing how so few ingredients can make something so very good.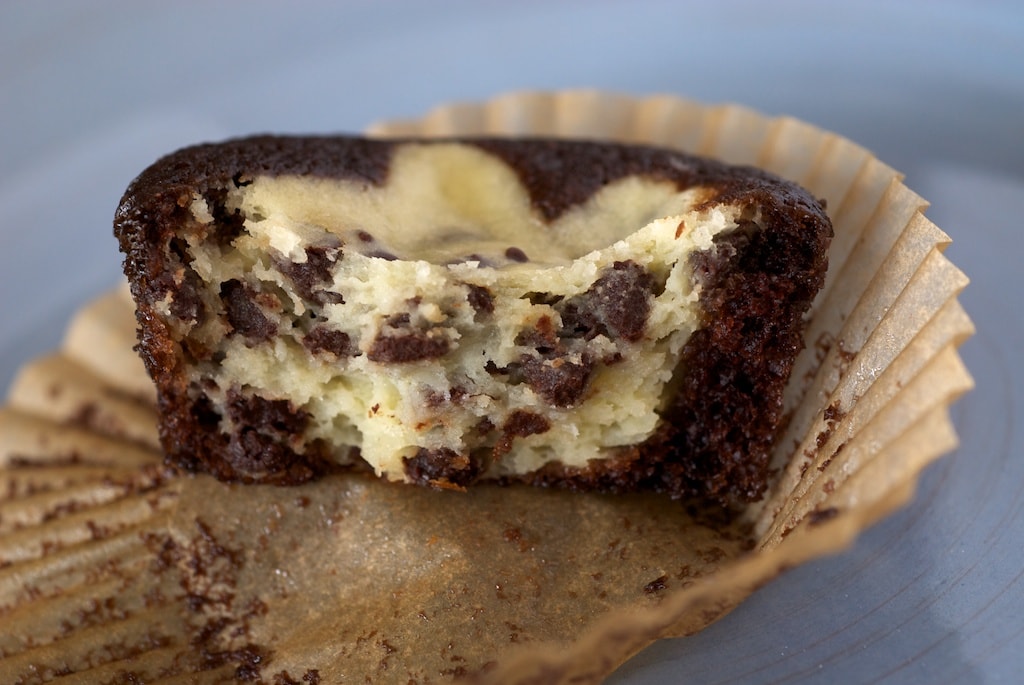 I would like to emphasize the use of the miniature chocolate chips for these cupcakes. The size of the mini chips is just perfect for these. Larger ones just wouldn't work as well. Although, if you're in a pinch, use whatever size chocolate chips you have on hand. You just have to make these.
Black and White Cupcakes
Yield: 24 cupcakes
Prep Time: 20 minutes
Cook Time: 28 minutes
Rich chocolate cupcakes and a sweet cream cheese filling combine to make these delicious Black and White Cupcakes.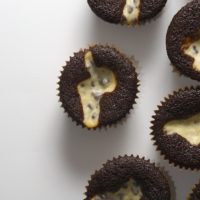 Ingredients:
8 ounces cream cheese, softened
1 large egg, at room temperature
1/3 cup plus 1 cup granulated sugar
1 cup miniature chocolate chips
1 & 1/2 cups all-purpose flour
1/4 cup unsweetened cocoa powder
1 teaspoon baking soda
1/2 teaspoon salt
1 cup warm water
1/3 cup vegetable oil
1 tablespoon apple cider vinegar
1 teaspoon vanilla extract
Directions:
Preheat oven to 350°F. Line 2 12-cup muffin tins with cupcake liners.
Beat the cream cheese, egg, and 1/3 cup sugar on medium speed until light and fluffy (about 2 minutes). Stir in the chocolate chips. Set aside.
In a large bowl, combine the flour, 1 cup sugar, cocoa powder, baking soda, and salt. Make a well in the center, and add the water, oil, vinegar, and vanilla. Mix just until blended.
Fill each muffin cup one-third full with the chocolate batter. Top with a spoonful of cream cheese mixture, until the cups are about two-thirds full. Bake 22 to 28 minutes, or until the tops spring back lightly when touched.
Cool in pans for 10 minutes. Remove to wire racks to cool completely.
This post contains affiliate links.