July 31, 2009
Blueberry Crumb Cake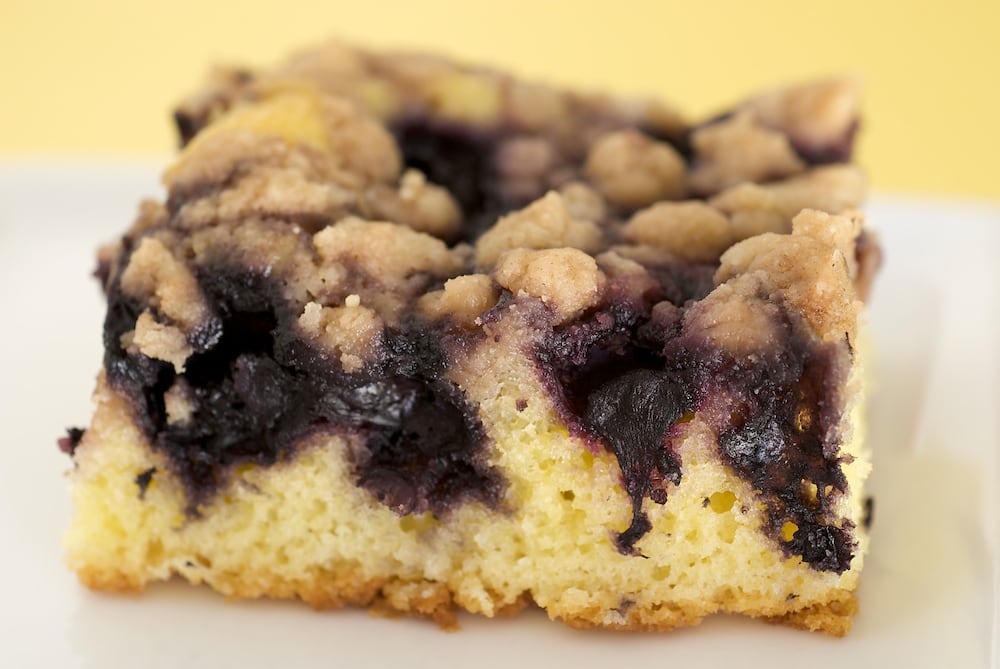 I found this recipe while flipping through Nick Malgieri's Perfect Cakes. He prefaces it by saying that he makes this cake about half a dozen times every summer. Knowing how much I have liked his recipes in the past, I did not hesitate to turn on the oven and get to baking.

Like most of my favorite summer recipes, this is a quick and simple cake to make. For the sake of convenience (and because of the state of my local produce), I used frozen blueberries.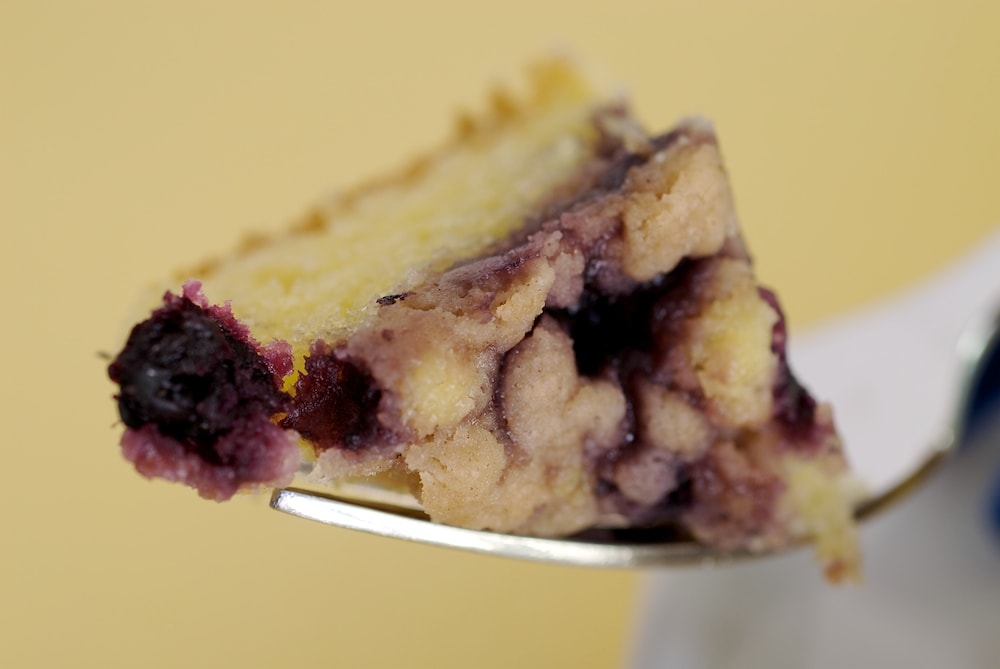 One of the variations suggested is to substitute sour cherries for the blueberries. Quinn has quite an affinity for sour cherries, so I'm definitely on the look-out for some to top off this cake.
Blueberry Crumb Cake
Yield: 20-24 servings
Prep Time:25 minutes
Cook Time:40 minutes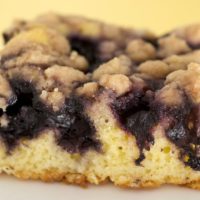 Ingredients:
For the cake:
1 & 1/2 cups all-purpose flour
1 teaspoon baking powder
1/4 teaspoon salt
8 tablespoons unsalted butter, softened
3/4 cup granulated sugar
2 large eggs
2 large egg yolks
1 teaspoon vanilla extract
3 cups blueberries
For the crumb topping:
1 cup all-purpose flour
1/3 cup firmly packed light brown sugar
1/2 teaspoon ground cinnamon
1/4 teaspoon freshly grated nutmeg
6 tablespoons unsalted butter, melted
Directions:
To make the cake:
Preheat oven to 350°. Line a 9″x 13″baking pan with foil and butter the foil.
Stir together flour, baking powder, and salt. Set aside.
Using a heavy-duty mixer on medium speed, beat butter and sugar until soft and light (about 5 minutes). Add whole eggs, one at a time, beating well after each addition. Beat in vanilla.
On low speed, add half the flour mixture and mix well. Add yolks, mixing well, then add remaining flour mixture.
Scrape batter into prepared pan. Smooth the top. Scatter blueberries over the batter.
To make the crumb topping:
Combine flour, sugar, cinnamon, and nutmeg. Stir in melted butter and combine with your fingers until the mixture is coarse crumbs. Scatter the crumbs evenly over the berries.
Bake for 40 minutes, or until cake is firm. Cool cake in pan on wire rack.