Cookie Butter Banana Muffins offer a spiced twist to classic banana muffins. The flavor is amazing!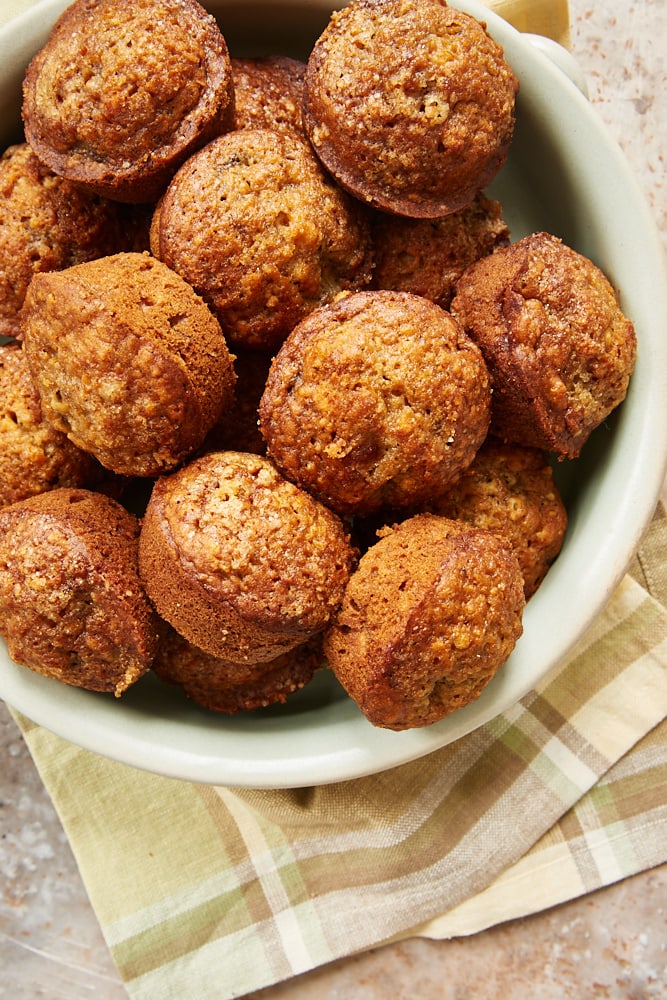 I'm not sure when I first discovered cookie butter, but I've since made it a mission to take advantage of its wonderful spiced flavor as much as possible. And it's a perfect addition to banana muffins!

The combination of cookie butter and bananas is a match made in baking heaven. The spices from the cookie butter make an ordinary batch of banana muffins something really special. The cookie butter is not an overwhelming flavor, but rather a more subtle approach that's really just lovely.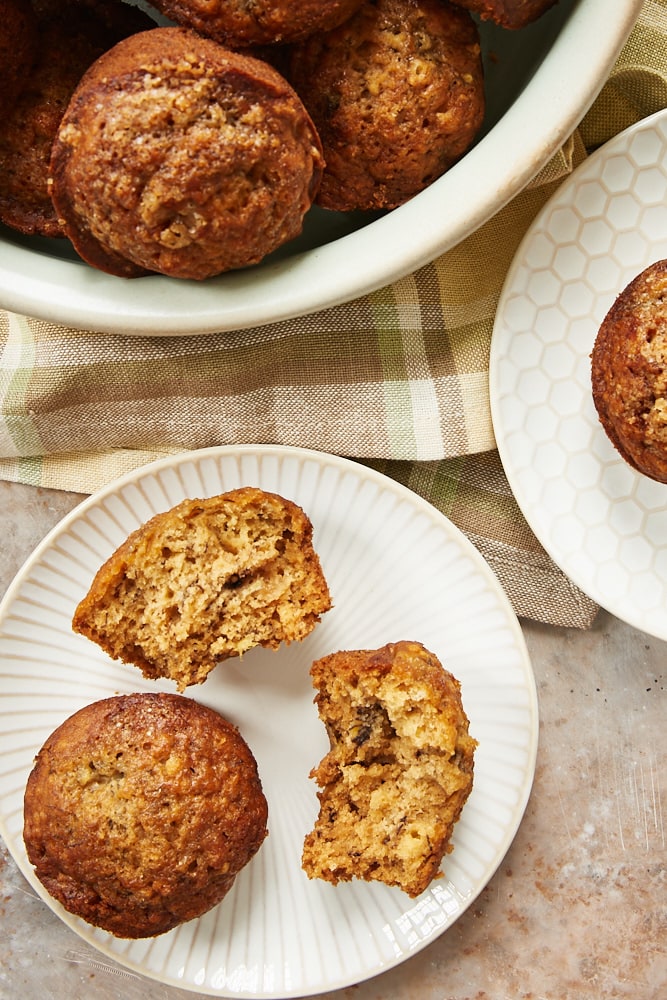 For those of you unfamiliar with cookie butter, it's a spread made from spiced cookies called speculaas. You may be most familiar with the brand Biscoff. You can find cookie butter alongside the other spreads like peanut butter and Nutella. There are several brands available, including Lotus Biscoff, Roland, and Trader Joe's.
Make your muffins the best they can be with my best Tips for Baking Muffins!
Cookie butter's dark color contributes to the darker than normal color of these muffins. I love the look of them. Somehow that darker color makes me think of deeper, richer flavors, which is the case with the addition of cookie butter.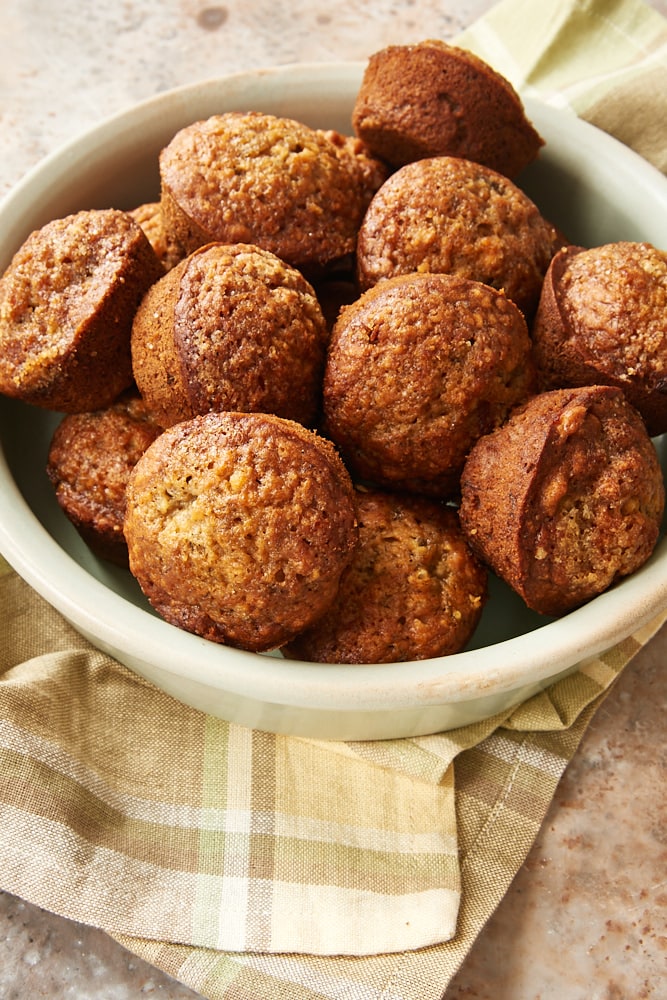 Quinn very quickly proclaimed these his favorite banana muffins. And you know he's sampled a lot of baked goods over the years, so I take that as high praise. And I have to agree that kind of proclamation is warranted as they're very, very good.
If you're a big fan of cookie butter or just looking for a new twist on banana muffins, give these Cookie Butter Banana Muffins a try. I hope you'll love the flavor as much as we do!
Find more muffin recipes in the Recipe Index.
More Cookie Butter Treats