August 9, 2014
Butterscotch Pudding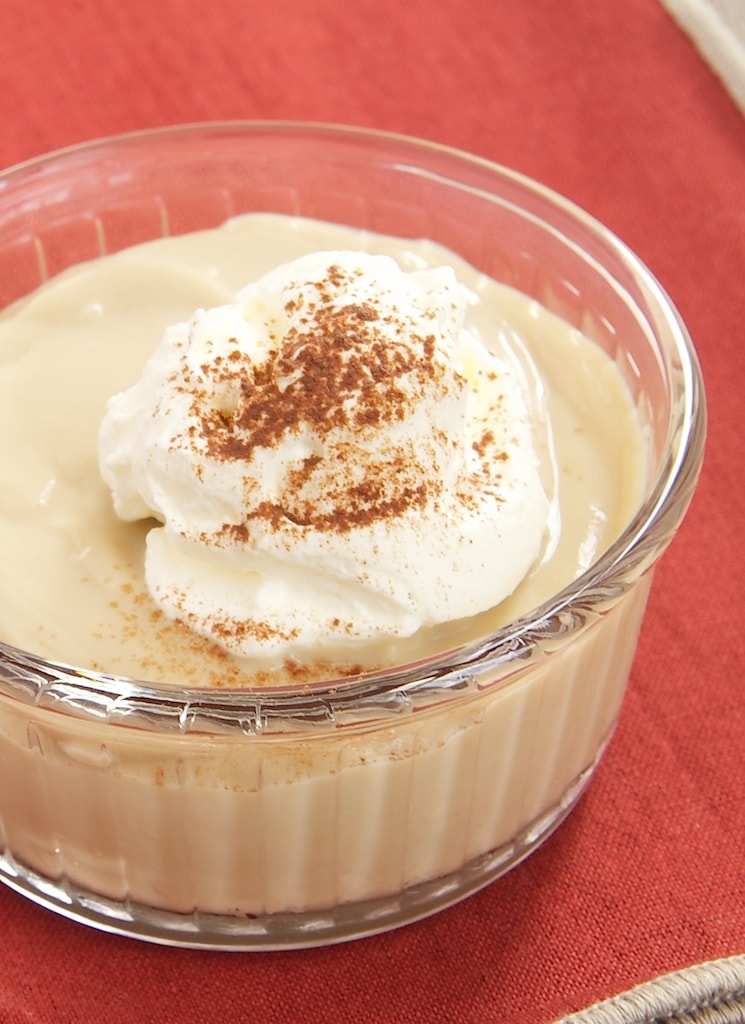 I have a really long mental list of foods I was convinced I didn't like only to figure out that I just didn't like the versions of them I'd had. But, experiencing them the right way, the way they're meant to be eaten, completely changed my mind.
I know some of you are already looking at this and thinking that you don't like butterscotch. You know what? I think you might be wrong. Like me, you probably don't like artificial butterscotch flavor. I often bake with butterscotch chips, but I'm very particular about brands, as most just don't taste good to me.
Real butterscotch, particularly butterscotch pudding, is basically just brown sugar and milk and/or cream. What's not to love about that?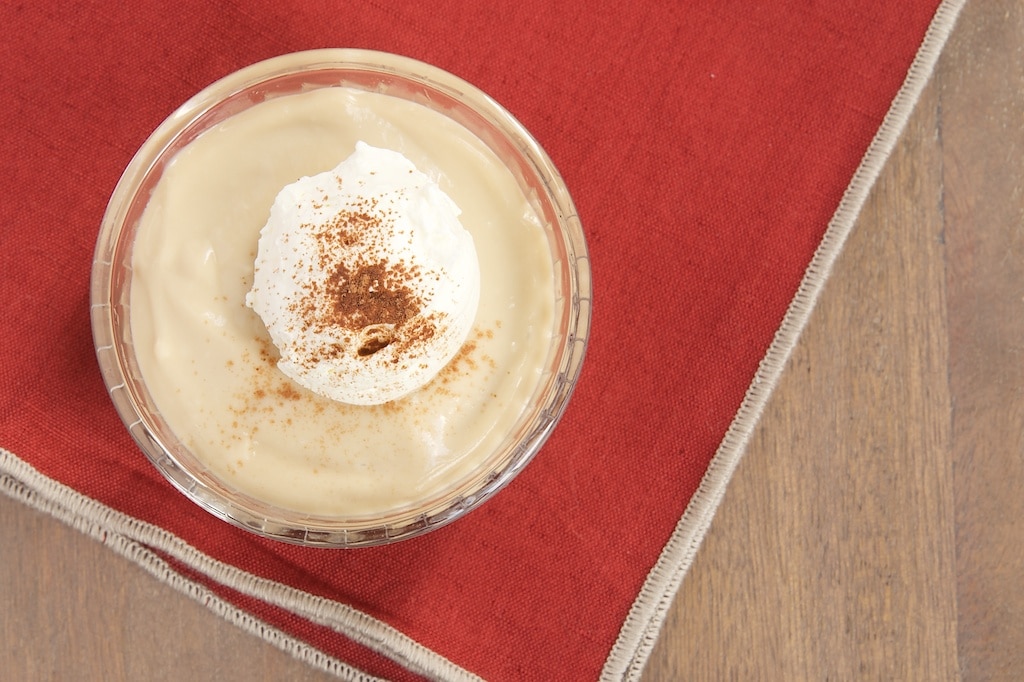 Pudding may be the ultimate way to enjoy butterscotch flavor. This is pure comfort food to me. It's cool and creamy and sweet and pretty much perfect in my book. As for Quinn, well, I'm pretty sure I could only serve this for dessert for the rest of our lives and he'd be happy.
Besides the wonderful flavor, the best thing about this pudding is how incredibly simple it is to make. All you need is a handful of ingredients that you probably have in your kitchen right now, a heavy saucepan, a whisk, and a little planning ahead to get it chilled in time to eat.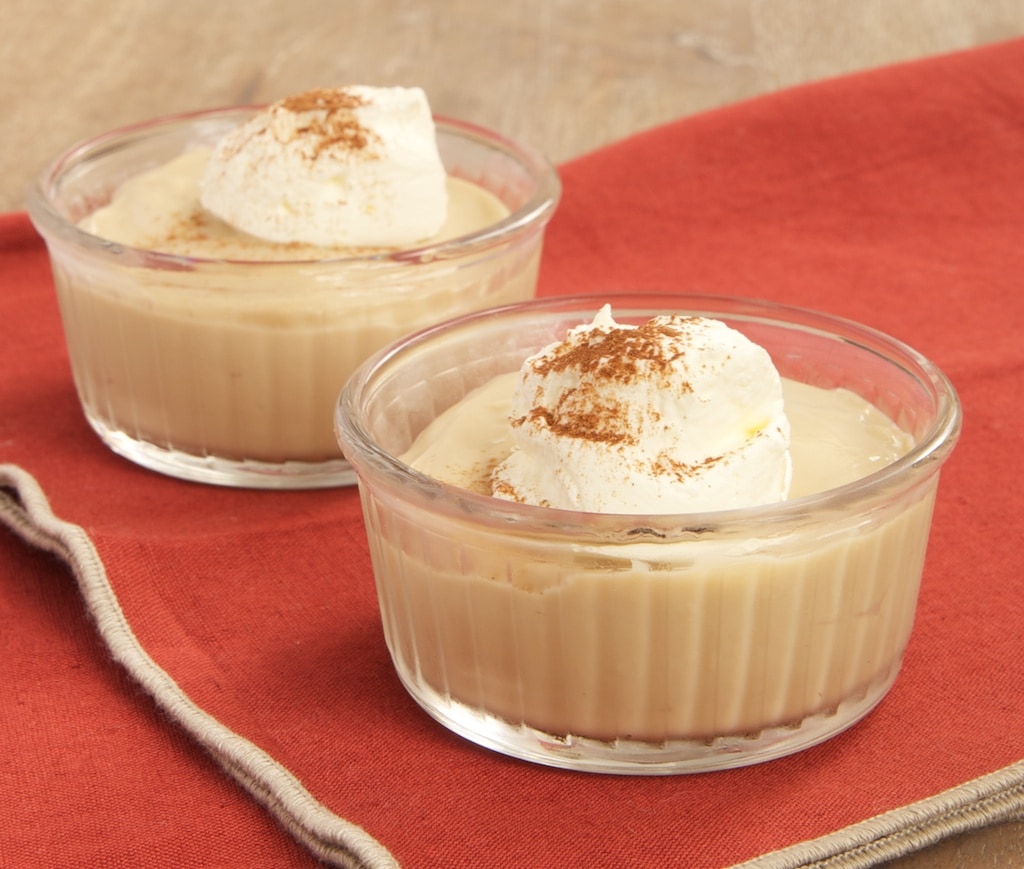 It's so simple to make that I can't even offer many tips for making it. But, here are my two: Have everything you need measured and ready to go before you start. And, keep whisking to prevent scalding. I like to use a ball whisk like this one so I can easily get to all the edges of the pan.
The toughest thing about making this pudding is waiting for it to chill. But, if you have a spare 10 or 15 minutes earlier in the day, you can quickly whip it up and get it chilling. Then, just serve with a little sweetened whipped cream and maybe a sprinkling of cocoa powder.
Butterscotch Pudding
Yield: 4 servings
Prep Time:10 minutes
Cook Time:5 minutes
Homemade butterscotch pudding is delicious, quick and easy to make, and you probably have all of the things you need to make it on hand.
Ingredients:
1/2 cup packed dark brown sugar
2 tablespoons plus 2 teaspoons cornstarch
1/4 teaspoon salt
1 & 1/2 cups milk*
1/2 cup heavy cream
2 tablespoons unsalted butter, cut into cubes
1 & 1/2 teaspoons vanilla extract
sweetened whipped cream and cocoa powder, for garnish
Directions:
Place the brown sugar, cornstarch, and salt in a heavy medium saucepan. Whisk to combine.
Add about 1/2 cup of milk and whisk until combined. Add the remaining milk and cream, whisking to combine.
Bring to a boil over medium heat, whisking frequently. Boil, whisking constantly, for 1 minute.
Remove the pan from heat. Add the butter and vanilla, and whisk to combine.
Pour the pudding into a bowl. Cover with plastic wrap, pressing the plastic wrap directly onto the surface of the pudding.
Chill 2 hours before serving.
If desired, garnish with sweetened whipped cream and cocoa powder.
Notes:
*Whole milk likely works best, but I've successfully made this many, many times with 2% milk.
This recipe contains affiliate links.