This homemade brownie brittle is easy to make and impossible to resist! With a crispy brownie base and mini chocolate chips in every bite, it's the ideal snack for anyone who loves chocolate.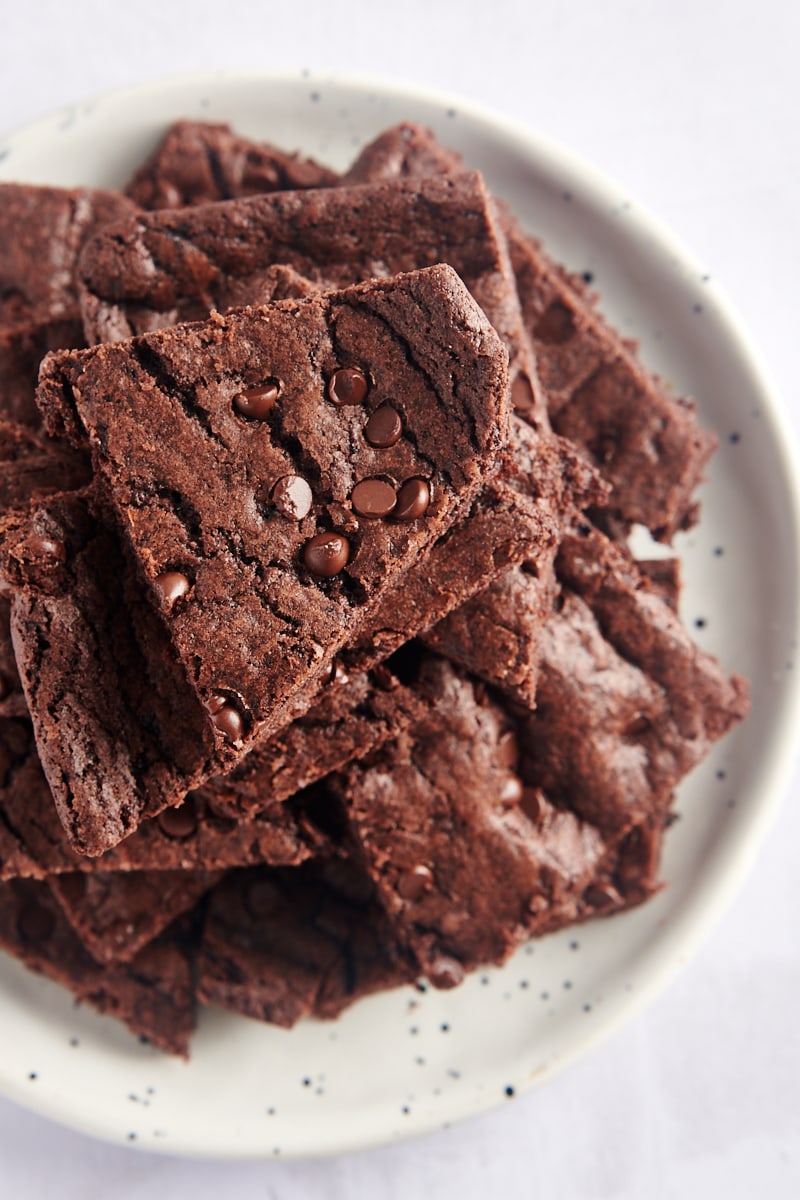 Homemade Brownie Crisps
There are those who like cake-y brownies and those who prefer their brownies chewy—and then there are those of us who delight in the crispy edges and that thin, crinkly layer on top that all the best brownies have. If you fall into the third group, then you're going to love this brownie brittle recipe. (And even if you don't fall into that group—well, you're still going to love it. It's that good.)
Imagine a pan of brownies that's entirely made of the crispy, chewy edges. That's what you get with brownie brittle. Basically, you spread brownie batter into a thin layer on a jelly roll pan and bake it until it's dry. When it's cooled, break it into pieces—you know, kind of like peanut brittle or chocolate bark, but with brownies instead.
Texturally, I would compare this brownie brittle to a crispy yet chewy cookie if you make it as written. If you'd prefer your brownie brittle cracker thin and really crispy, you can make it in a larger pan, which will allow you to bake it into a thinner layer that has even more crispy-crunchy texture. Either way, this is going to be your new favorite snack if brownies are your weakness.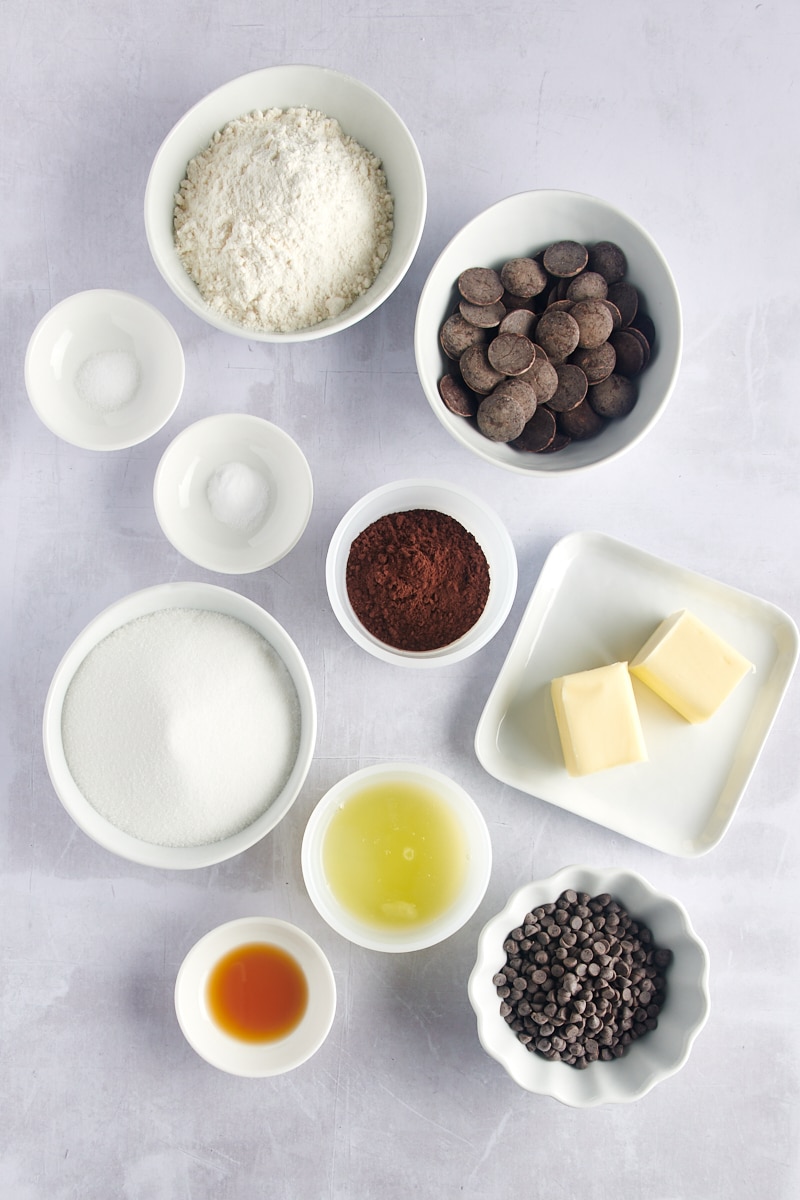 What You'll Need
Scroll down to the recipe card to find the ingredient quantities and recipe instructions.
Is Unsweetened Cocoa Powder the Same as Cocoa Powder?
Yes, unsweetened cocoa powder is the same as cocoa powder; it may also be labeled as natural cocoa powder. What you don't want for this recipe is hot cocoa mix, which is sweetened with sugar.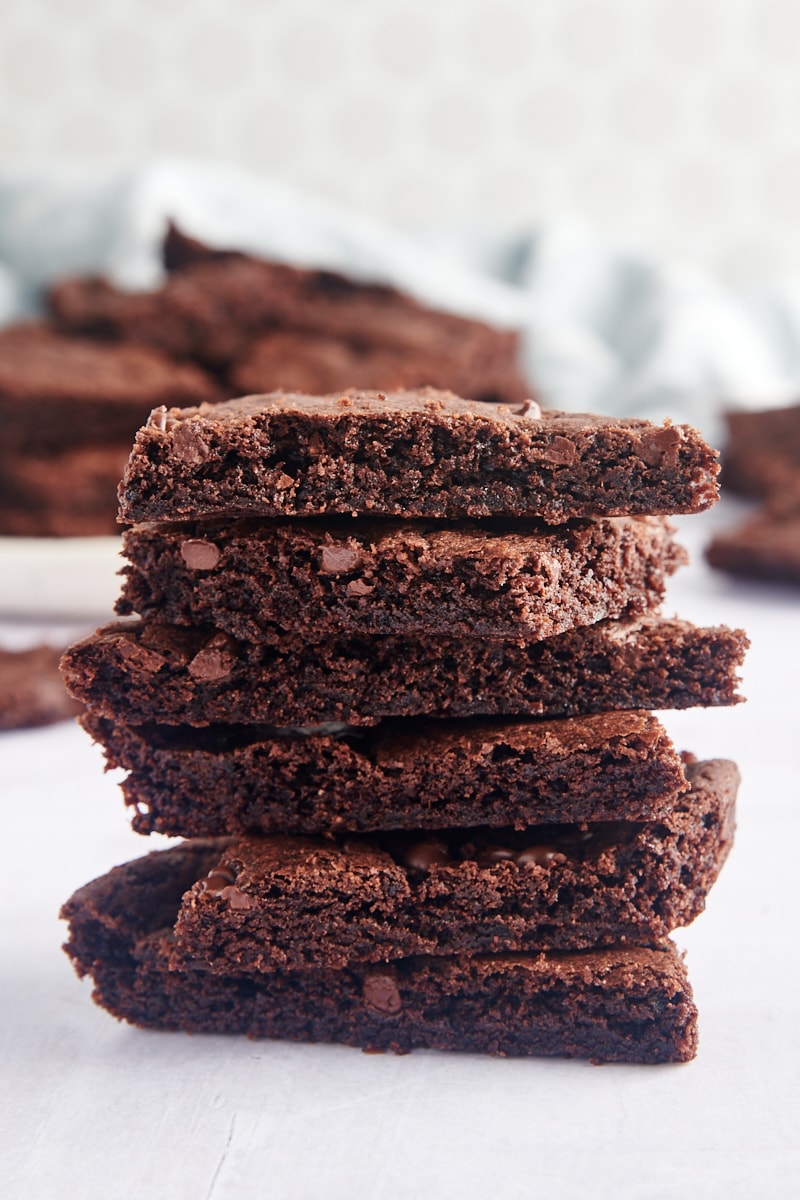 How to Make Brownie Brittle
The hardest part about making this brownie brittle is waiting for it to cool so you can eat it! Here's what you'll need to do.
Prepare. Preheat your oven to 325°F. Line a 10″ x 15″ jelly roll pan with parchment paper, then lightly grease the paper.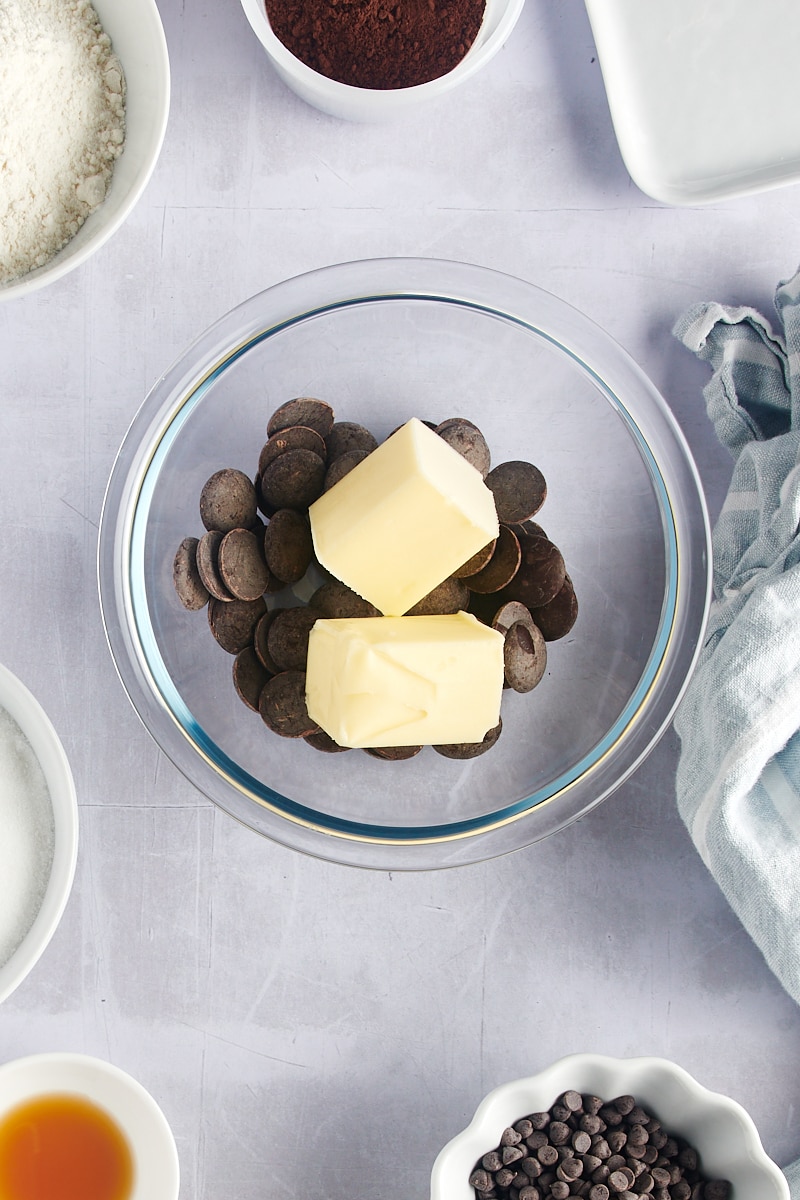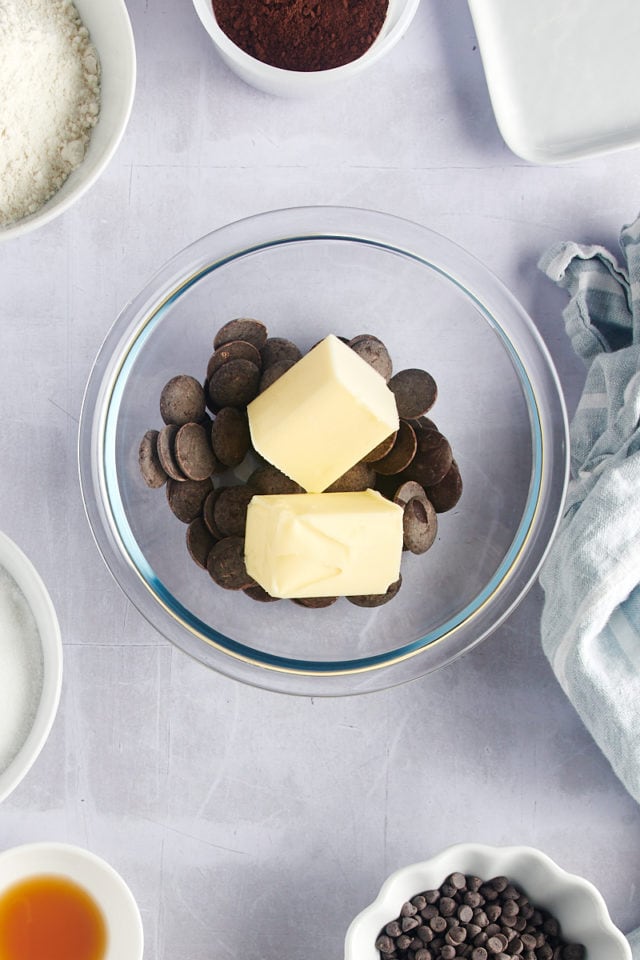 Melt the chocolate and butter. Set the chocolate and butter in a microwave-safe bowl and heat at half-power in 30-second increments until the butter has melted and the chocolate melts when stirred. Continue to stir until the mixture is completely smooth, then let it cool slightly while you work on the next steps of the recipe.
Mix the dry ingredients. Whisk the flour, cocoa powder, baking soda, and salt in a mixing bowl.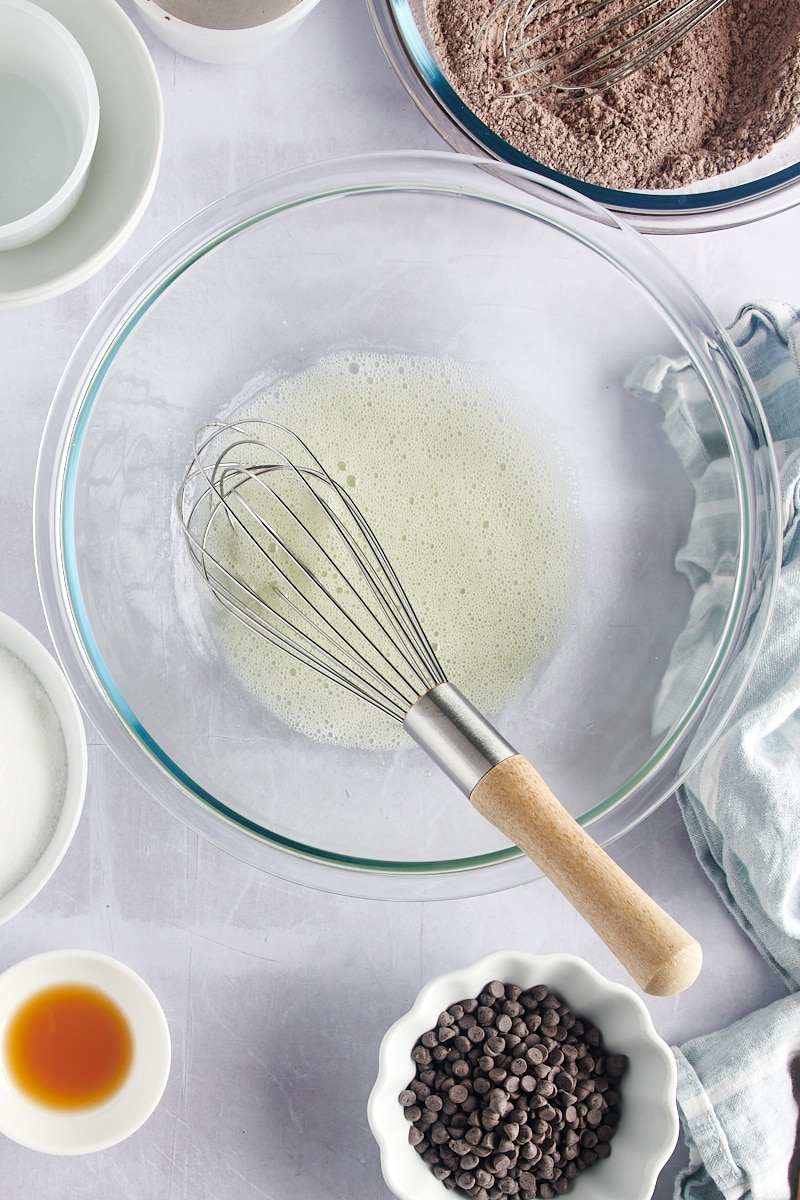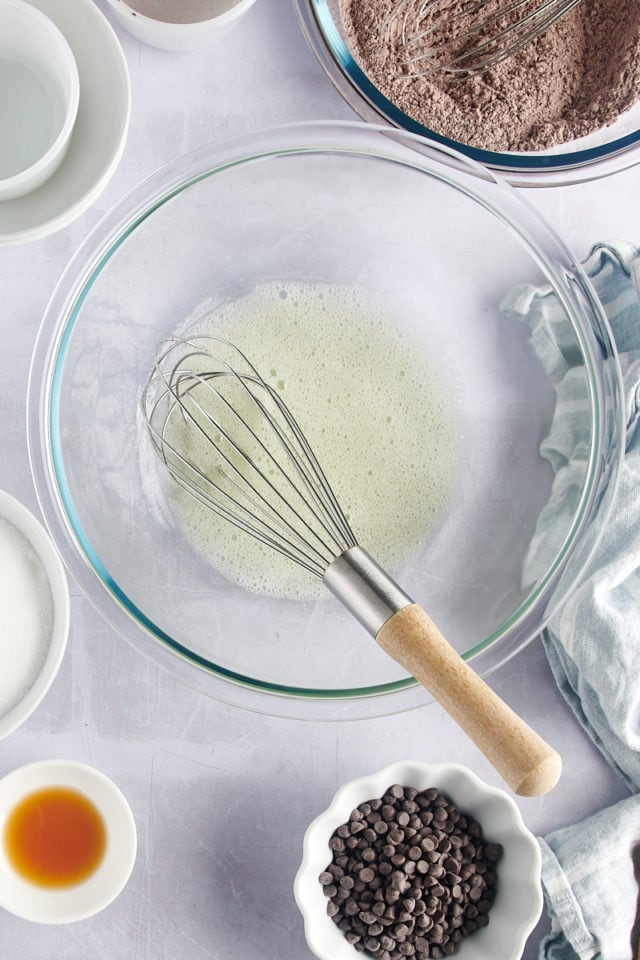 Finish the batter. Whisk the egg whites in a large bowl just until they're foamy. Whisk in the sugar and vanilla, then stir in the cooled chocolate mixture, followed by the dry ingredients.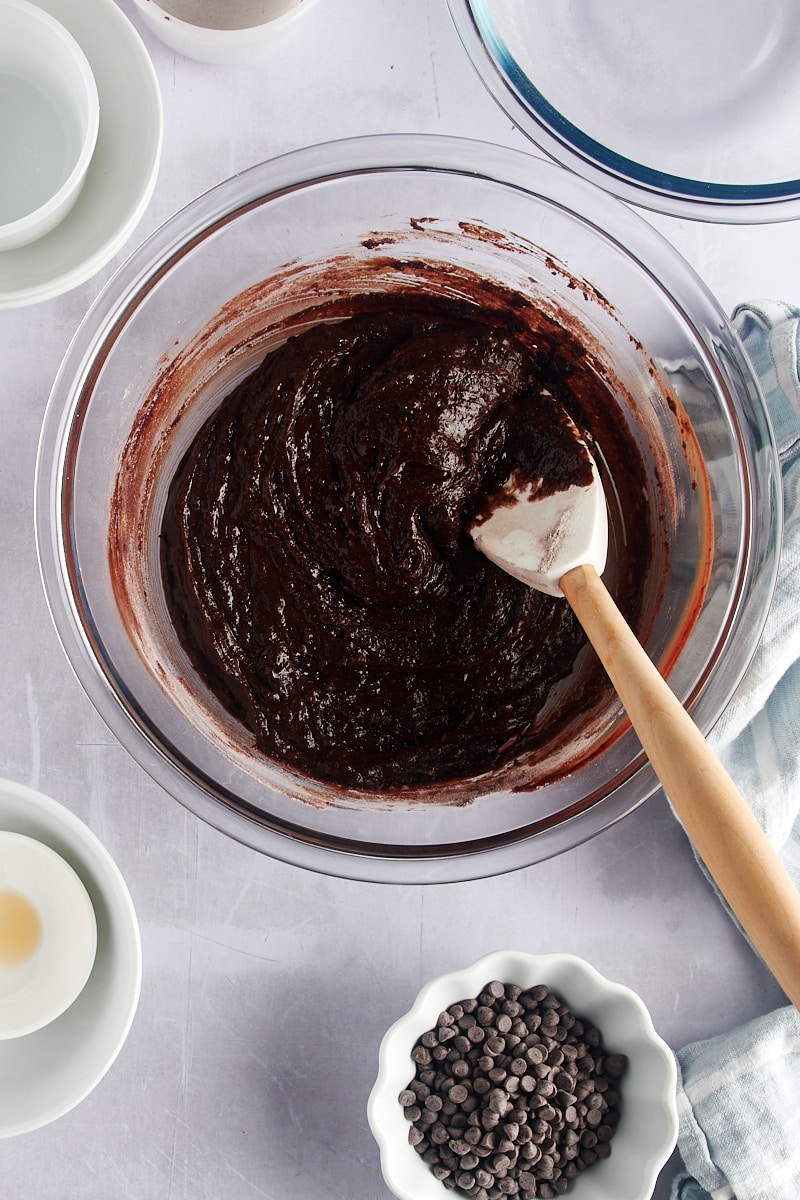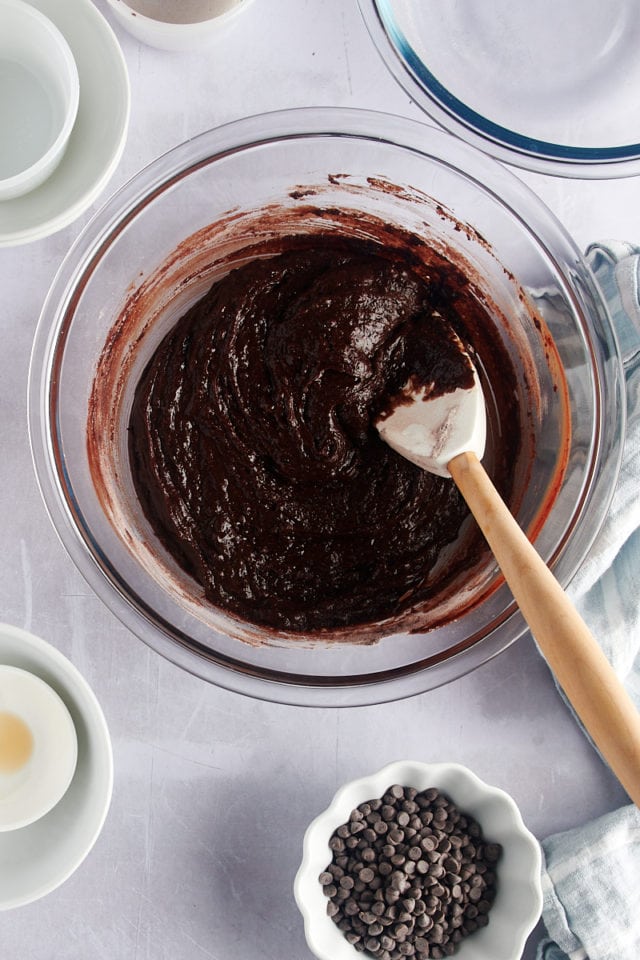 Bake. Spread the brownie batter evenly in the prepared pan and sprinkle the chocolate chips over the top. Bake for 25 to 30 minutes, or until the brownies are firm.
Cool and serve. Let the brownie brittle cool in the pan on a wire rack. Use the parchment paper to lift the brownies out of the pan and onto a cutting board to break or cut into pieces before serving.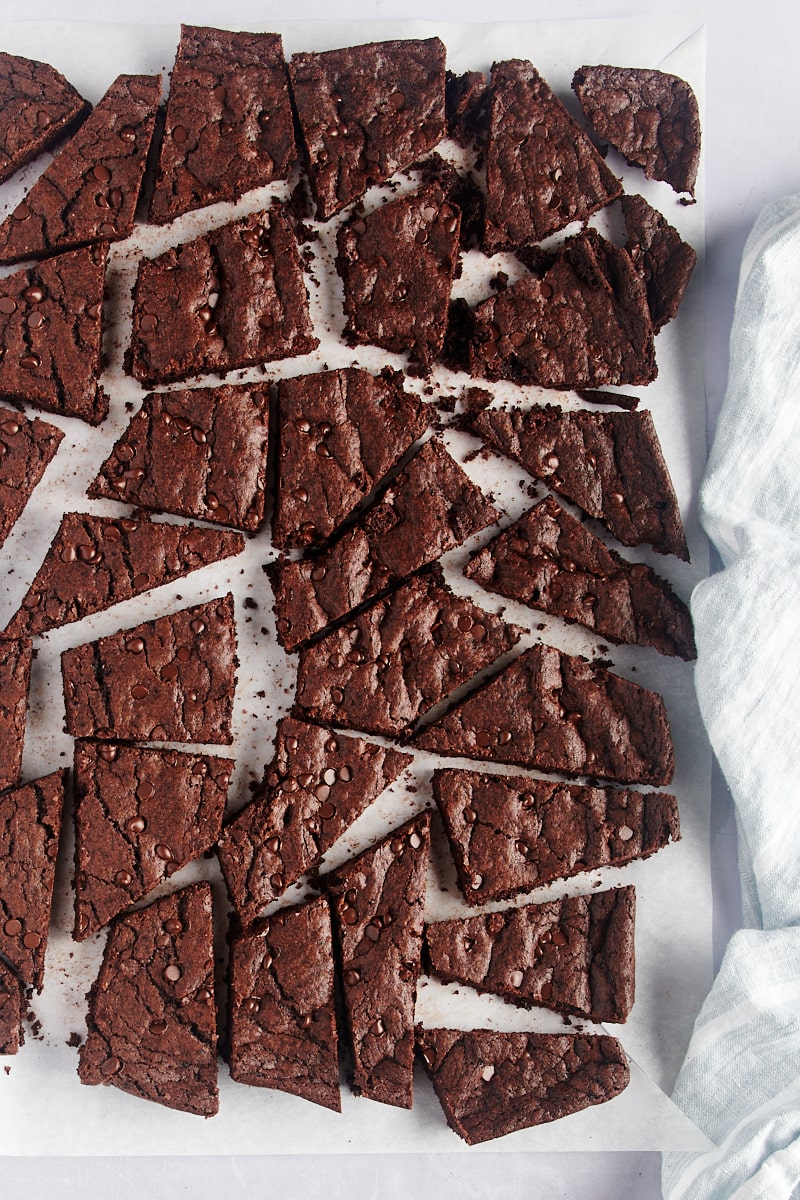 Tips for Success
Read over my baking tips for beginners, then follow these tips and pointers for this brownie brittle recipe:
Spread the batter evenly. That way, you won't have some parts that are burned and other parts that are underbaked.
Don't underbake it. While a lot of traditional brownie recipes call for slight underbaking to get a gooey, rich texture, that won't work for brownie brittle. You want to make sure even the center of the pan feels dry to the touch.
Let it cool completely before breaking into pieces. Otherwise, it won't hold together as well when you try to take it apart; it will crumble instead.
Variations
Brownie brittle is a great recipe for customizing—just be sure to stick with the proportions of the original recipe. Here's some inspiration to get you started.
Crispier Brownie Brittle – Use an 11″ x 17″ jelly roll pan if you want cracker-thin brownie brittle, then reduce the baking time by 5 minutes.
Peanut Butter Brownie Brittle – Swap the chocolate chips for peanut butter chips.
Nutty Brownie Brittle – Substitute chopped nuts or peanuts for some or all of the chocolate chips.
White Chocolate Brownie Brittle – Use white chocolate chips in place of the mini chocolate chips, or melt white chocolate and drizzle it over the cooled brownie brittle.
Peppermint Brownie Brittle – Replace the vanilla extract with peppermint extract.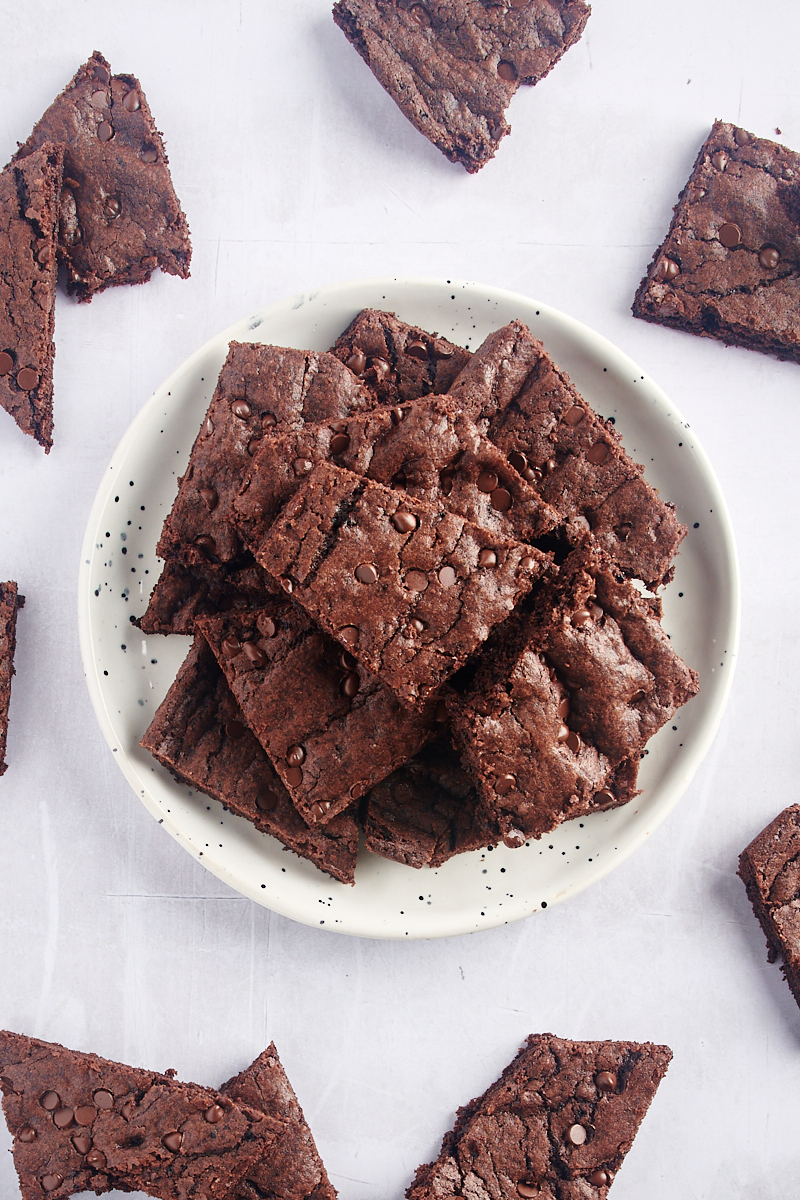 How to Store
Once cooled, store the brownie brittle in an airtight container at room temperature for up to 5 days.
Can This Recipe be Frozen?
This brownie brittle recipe can be frozen for up to 3 months. Place parchment paper between each layer so they don't stick together when frozen. To thaw, let sit at room temperature for 1 hour before serving.
More Recipes for Brownie Lovers