Vanilla Crumb Muffins are a testament to the beauty of simplicity. Whip up a batch for a sweet breakfast or snack!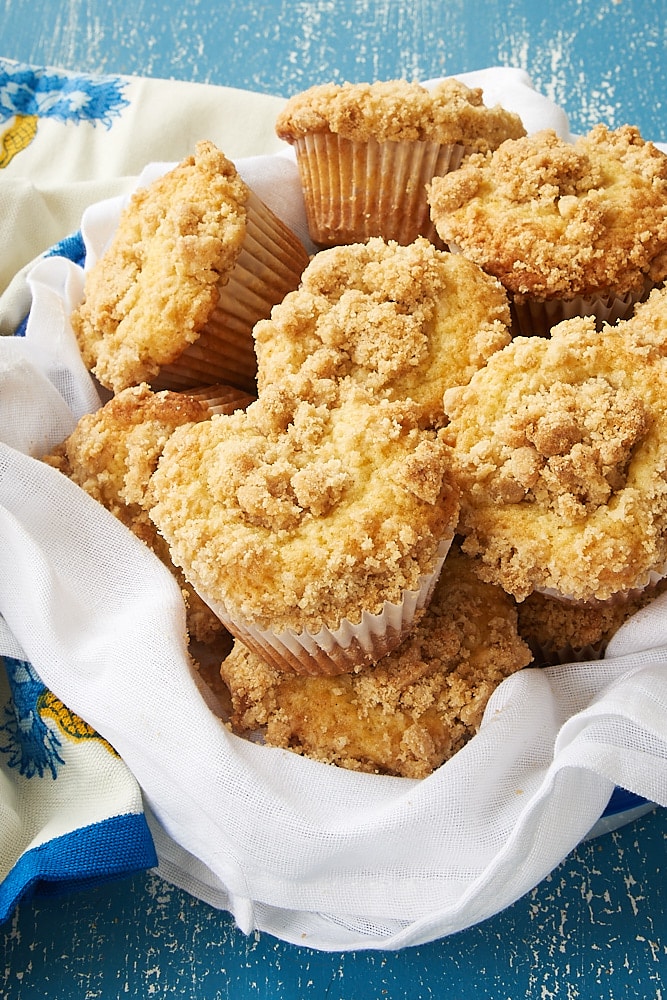 Sometimes it's nice to keep things simple. You can think about that philosophically if you like, but I'm specifically thinking of that in relation to baking. I pride myself on creating easy recipes, but simple can be a whole other notion. In this case, the simplicity of these muffins comes from the focus on one lovely flavor – vanilla!
If you've made plenty of muffins, then this recipe will feel comfortable and familiar. You'll use the muffin method to make a quick and easy muffin batter and then top it all off with a sweet crumb mixture. I don't know about you, but a crumb topping is something that's basically always welcome on muffins, cakes, breads, and anywhere else I can justify it.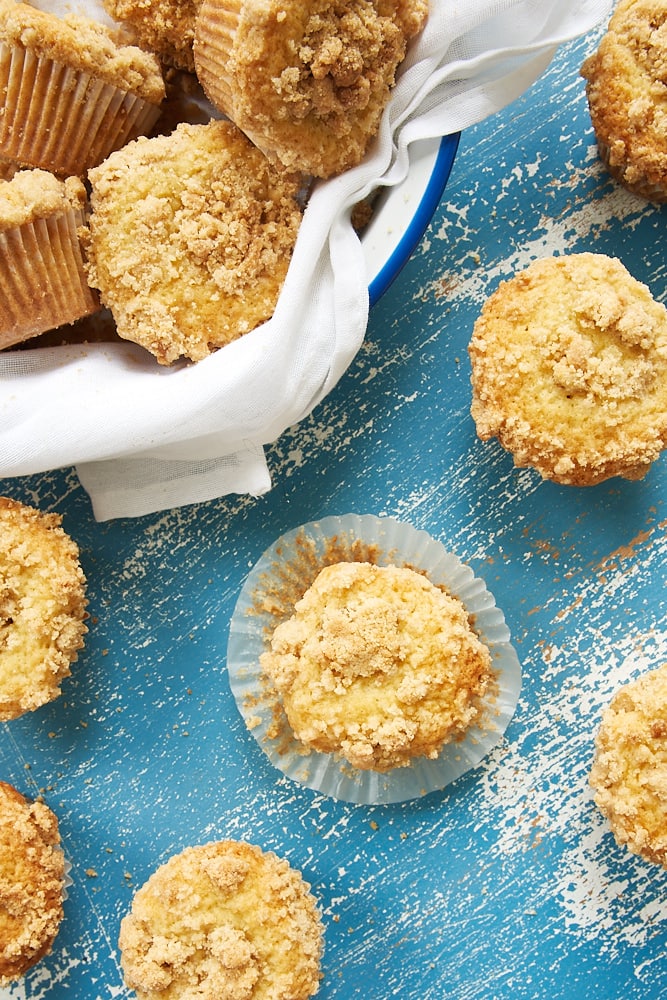 And if all of that weren't enough, you very likely have everything you need to make these at any given time. I do like to use vanilla bean paste in recipes like these that heavily feature vanilla, but vanilla extract is just fine, too.
If you like, add about a teaspoon of cinnamon to that crumb topping for an easy variation and something more akin to classic crumb cake. I think you'll like them either way, and it's an easy variation when you want something a little different.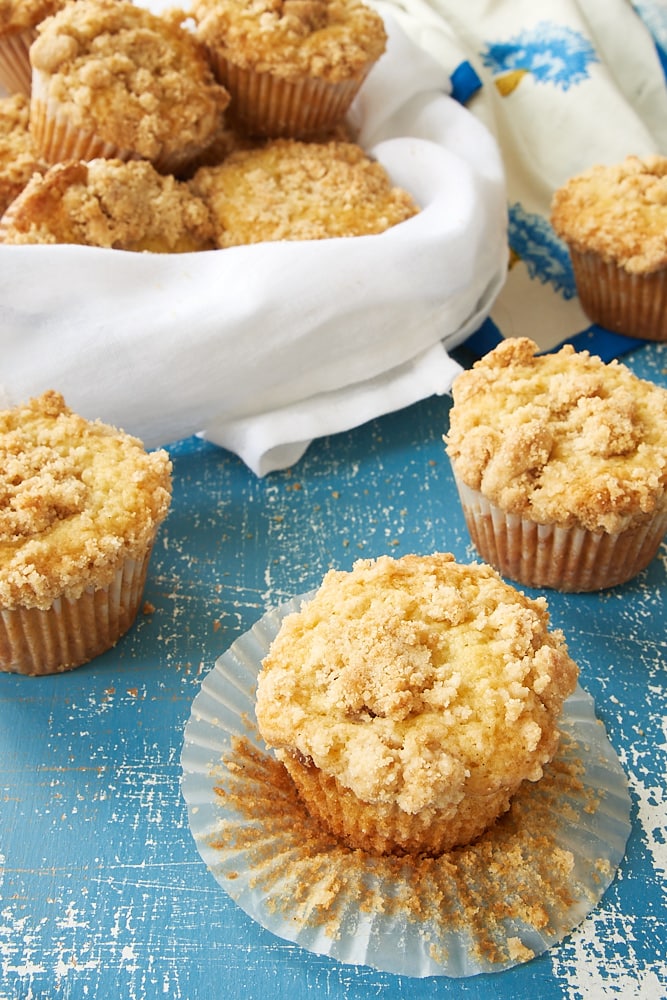 These Vanilla Crumb Muffins are a lovely treat for breakfast or just for a snack. While they're perfectly wonderful at room temperature, I do like to give them a quick spin in the microwave to warm them just a bit. However you choose to enjoy them, I think you'll appreciate their simple deliciousness!
Find more muffin recipes in the Recipe Index.
More Crumb Muffin Recipes