February 12, 2015
Salted Caramel Panna Cotta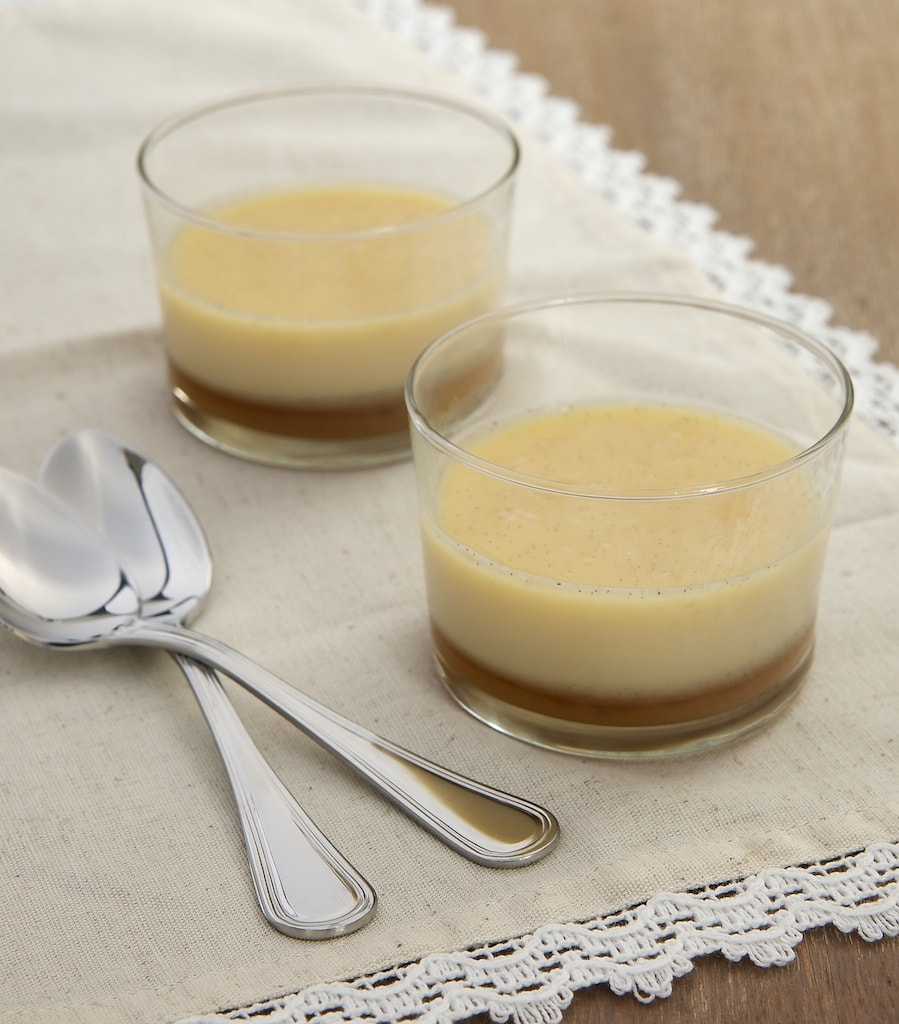 Long ago before we moved to New York, we were visiting the city and had panna cotta at an Italian restaurant. Quinn was instantly smitten with that sweet, creamy dessert. Ever since then, he has been asking me to make it, but I've kept putting it off thinking that it would be a challenge to make.
Oh, how wrong I was.
Once I finally started researching how to make panna cotta, I quickly realized that it's incredibly simple to make. We're talking embarrassingly simple. I'm a bit ashamed that I've not been making this amazing dessert with regularity, especially given how much Quinn loves it.

If you aren't familiar with panna cotta, it's an Italian dessert made mainly from cream and usually flavored with vanilla. I've read that true traditional panna cotta is made differently from the recipe I'm sharing with you. But, this type of preparation has become pretty common.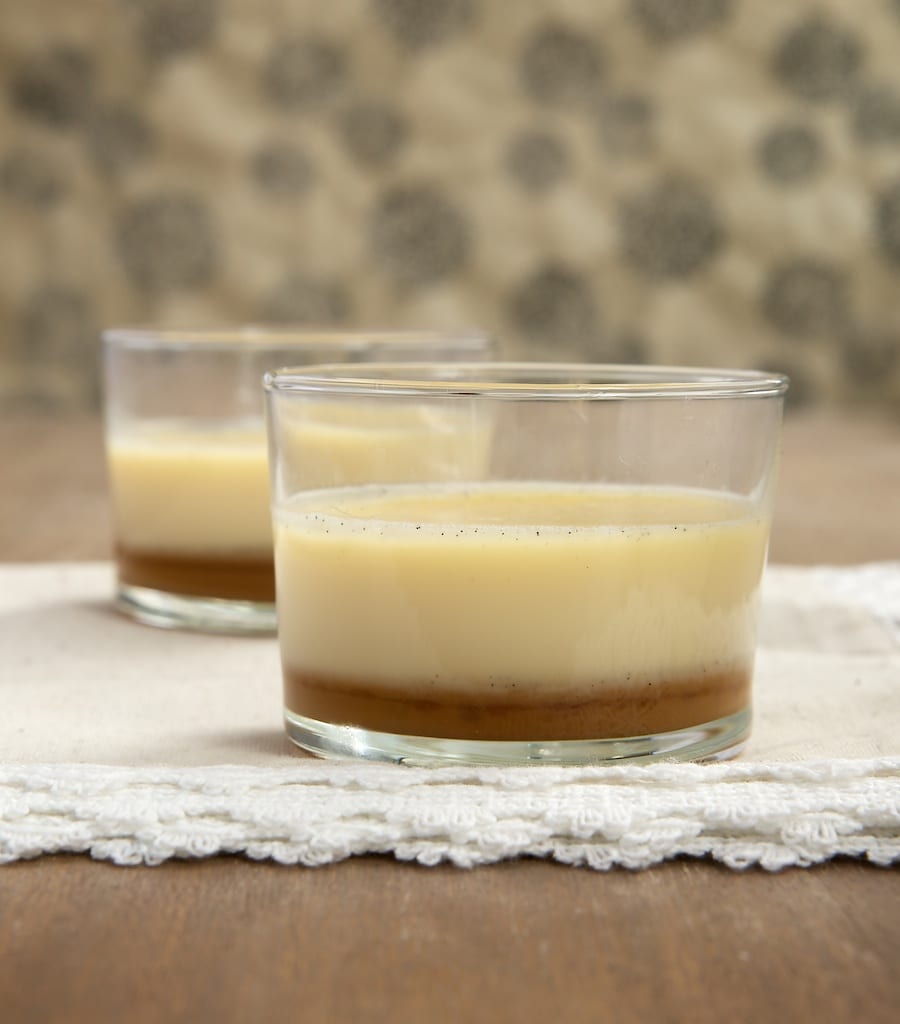 So, the gist is you simmer some cream, milk, sugar, and vanilla for a bit. Add in some gelatin to help it hold its shape, divide it into small glasses or ramekins, and chill. That's seriously all there is to it.
To tune these even more toward Quinn's taste, I added a thin layer of salted caramel to the bottom of each glass. For simplicity's sake, I used Brooklyn's own Spoonable Salty Caramel. It's one of my favorite brands, and it's available in a shop in my neighborhood. If you prefer to make your own, you can take the simple route by starting with soft caramels or make it from scratch. I've also made these with jam or preserves for a simple fruity twist. Or, just serve them without anything extra.
I'm happy to tell you that not only are these beauties simple to make, they are also wonderfully delicious. I really love that bite of salted caramel along with the sweet, vanilla flavor of the panna cotta. I've definitely found my new go-to recipe for a simple, elegant dessert.
Salted Caramel Panna Cotta
Yield: 8 4-ounce servings
Prep Time:20 minutes
Cook Time:10 minutes
Sweet, creamy vanilla panna cotta and salted caramel combine for an unforgettable dessert!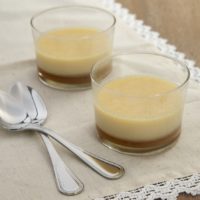 Ingredients:
about 1 cup salted caramel*
1 & 1/2 cups heavy cream
1 cup milk
3/4 cup granulated sugar
1 tablespoon vanilla bean paste or vanilla extract
————————————————–
1 tablespoon powdered gelatin**
1/2 cup milk
1/2 cup granulated sugar
Directions:
You'll need 8 glasses or ramekins with at least a 4-ounce capacity.*** Place about 2 tablespoons of salted caramel in the bottom of each, and spread evenly. Set aside.
Combine 1 & 1/2 cups cream, 1 cup milk, 3/4 cup sugar, and vanilla in a heavy saucepan. Bring to a boil over medium-high heat, stirring occasionally. Remove the pan from the heat and allow the mixture to cool to room temperature.
Sprinkle the gelatin over 1/2 cup milk. Let sit for 5 minutes.
Place the pan back on the stovetop over medium heat. Add the gelatin mixture and 1/2 cup sugar, and whisk until the gelatin and sugar have dissolved. When the mixture begins to simmer, remove the pan from the heat.
Divide the mixture among the glasses, using about 1/3 to 1/2 cup in each. Place the glasses in the refrigerator to chill for at least 6 hours.
Notes:
*You can also use plain caramel, butterscotch, jam, or another filling of your choice.
**If you're using packets of gelatin, 1 pack is just a bit shy of a tablespoon. I've used a packet and it worked just fine.
***The glasses in these photos are 8 ounce glasses.