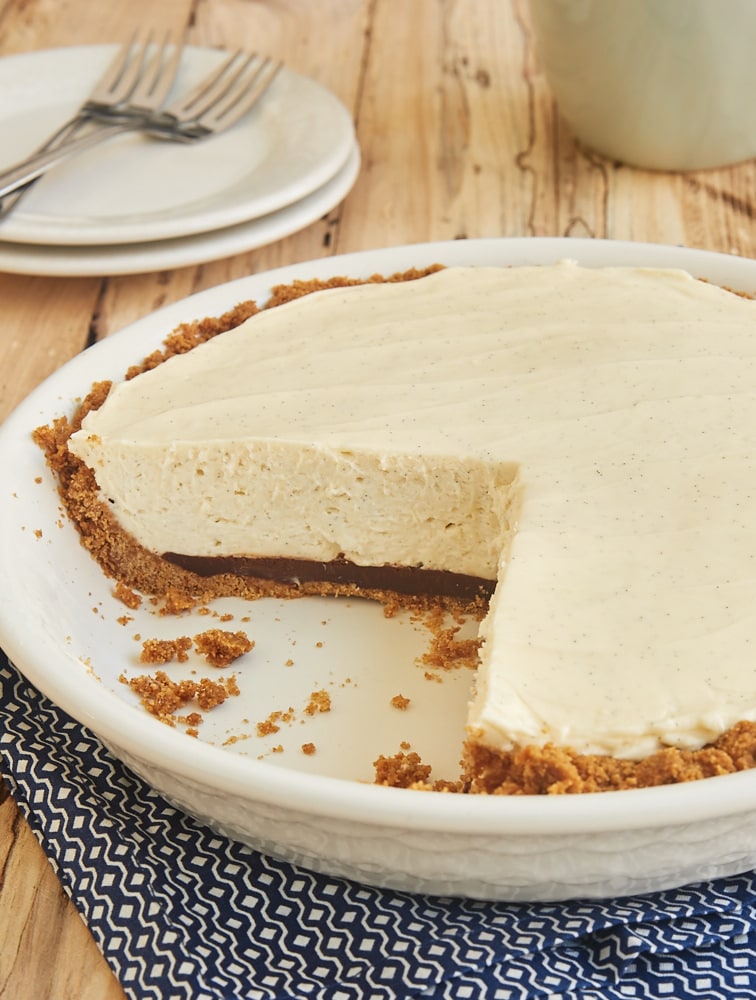 I have a long-standing love of cheesecakes. They're one of my favorite desserts to make and, of course, to eat. As much as I enjoy baking traditional cheesecakes, I have a bit of a soft spot for the no-bake variety. Maybe it's their simplicity, or maybe it's their soft, fluffy texture. Either way, I love to whip up one whenever I need a simple dessert to share or just when I've got a craving for one.
I've made many different kinds of cheesecakes over the years with various flavor twists and such, but this beauty is a reminder that sometimes the simple things are all you need. And it doesn't get much simpler in the dessert world than vanilla and chocolate.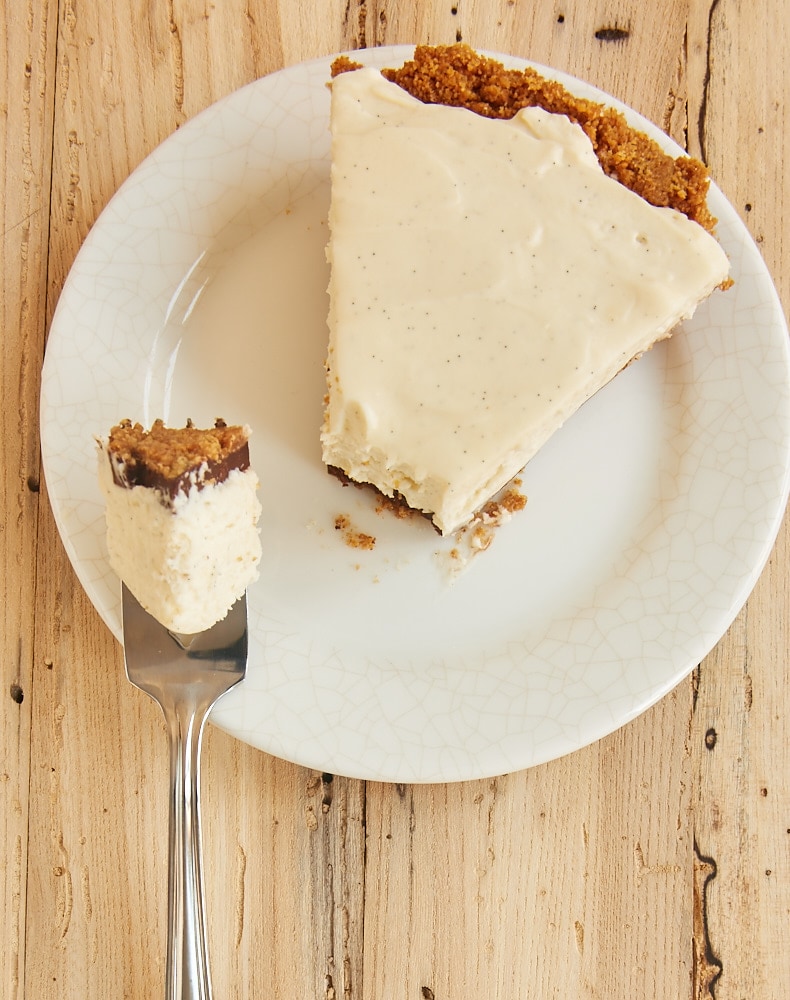 By simple, I certainly don't mean to imply a lack of flavor. On the contrary, vanilla is a fantastic flavor all on its own! While vanilla extract is a must in my pantry for just about everything I bake, this cheesecake utilizes vanilla in a bigger way with vanilla beans. The flavor is fantastic, and those little specks are just so pretty!
You'll need the seeds of one to two vanilla beans for this cheesecake. As an alternative, I highly recommend vanilla bean paste. It is a thick liquid with vanilla beans suspended in it. It's a great option to keep in your pantry for using in place of vanilla beans. If you don't have access to either beans or the paste, then vanilla extract will work, too, for the flavor if not for the flecked appearance.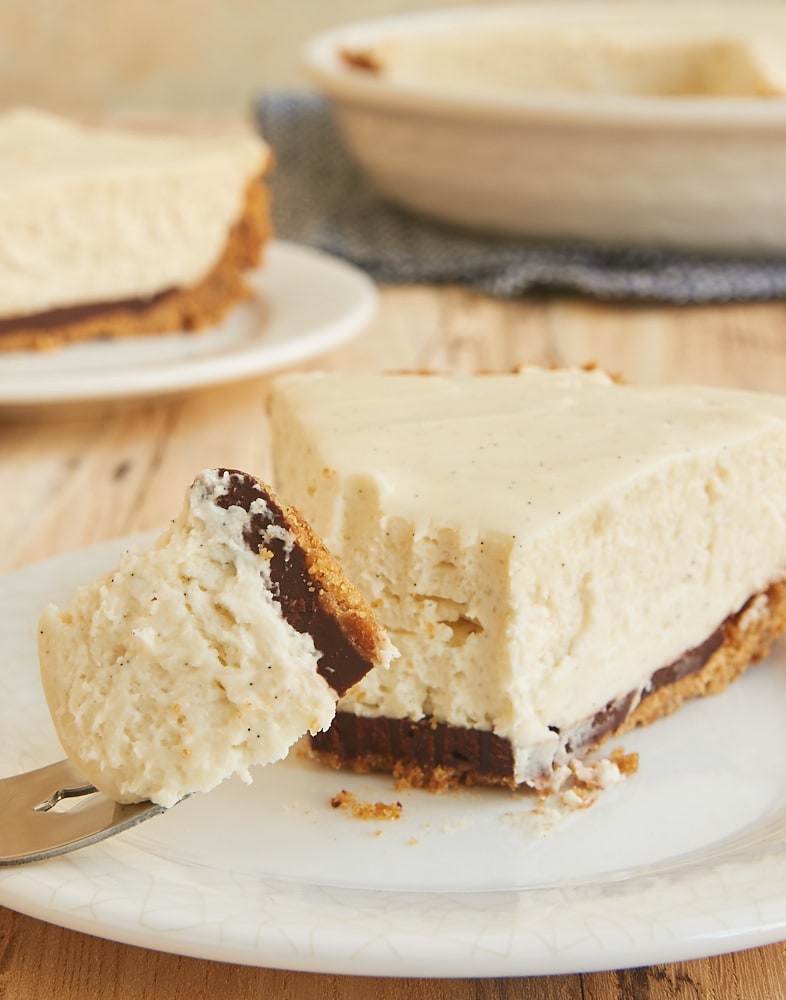 If you like, all that vanilla cheesecake filling is perfectly delicious all on its own in a cookie crumb pie crust. But I think I love it best with a layer of simple dark chocolate ganache between the crust and the filling. It adds a bit more flavor while still keeping this cheesecake super simple.
The no-bake in the title of the recipe comes with an asterisk. The cookie crumb crust doesn't have to be baked, but I find that it holds up a bit better if it has just a little oven time. For a truly no-bake experience, chill the pie crust for about half an hour before filling it to help it become firmer.
I just love this simple cheesecake. The wonderful flavor, the ease of preparation, that little chocolate surprise inside…. They all make it irresistible!
Find more cheesecake recipes in the Recipe Index.