March 31, 2010
Banana Bread Cobbler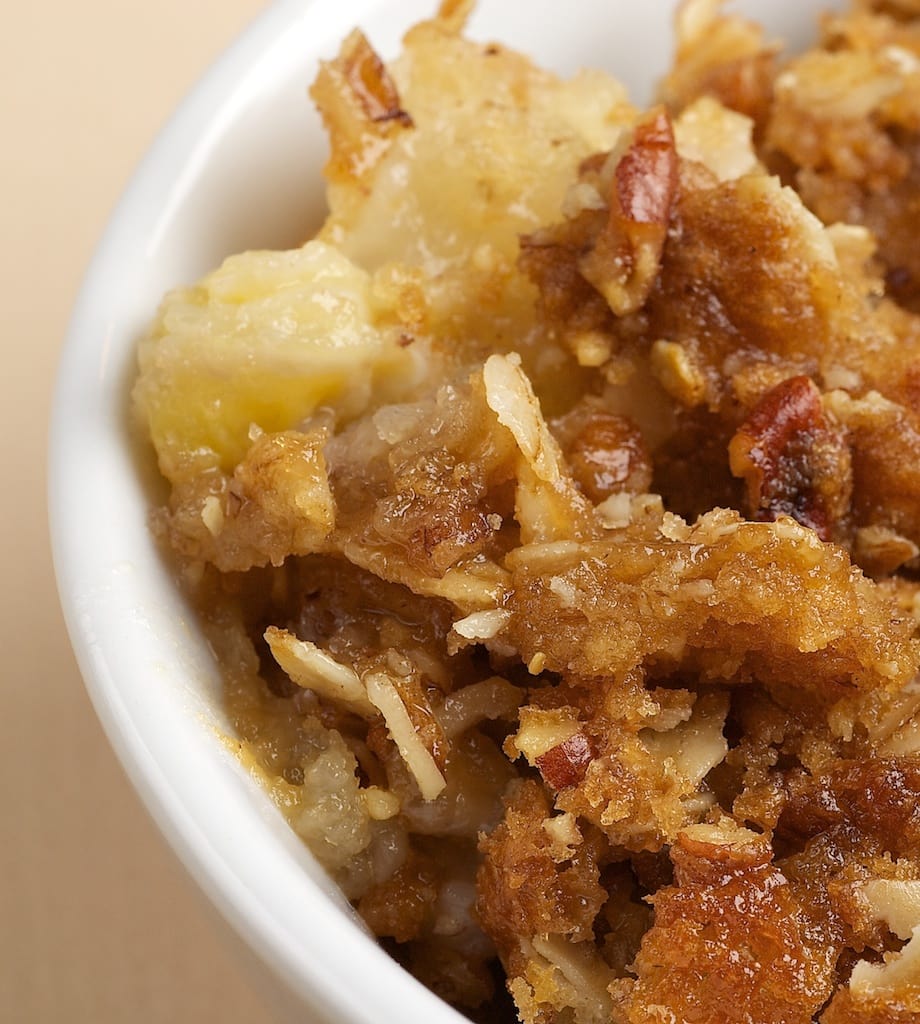 Most bakers, even the occasional ones, have most likely made banana bread at least once. It's a simple thing to whip up, it's delicious, and it's a good use of very ripe bananas. The problem, at least to me, is that I get a little bored with it. I am always looking for variations to make it a tad different and more interesting.
This recipe, from my beloved Southern Living, offers a definite twist on the traditional. It's banana bread without the bread. All the good parts of banana bread are put in a baking dish, topped with oat-y/pecan-y goodness and baked into a bubbly, warm, yummy creation. Top it with some ice cream, and suddenly banana bread is a beautiful dish suitable not just for snacking, but for serving after a meal as dessert.

Some of the comments on the on-line recipe suggested the addition of coconut on top of the bananas. That's definitely an intriguing idea I must try some time.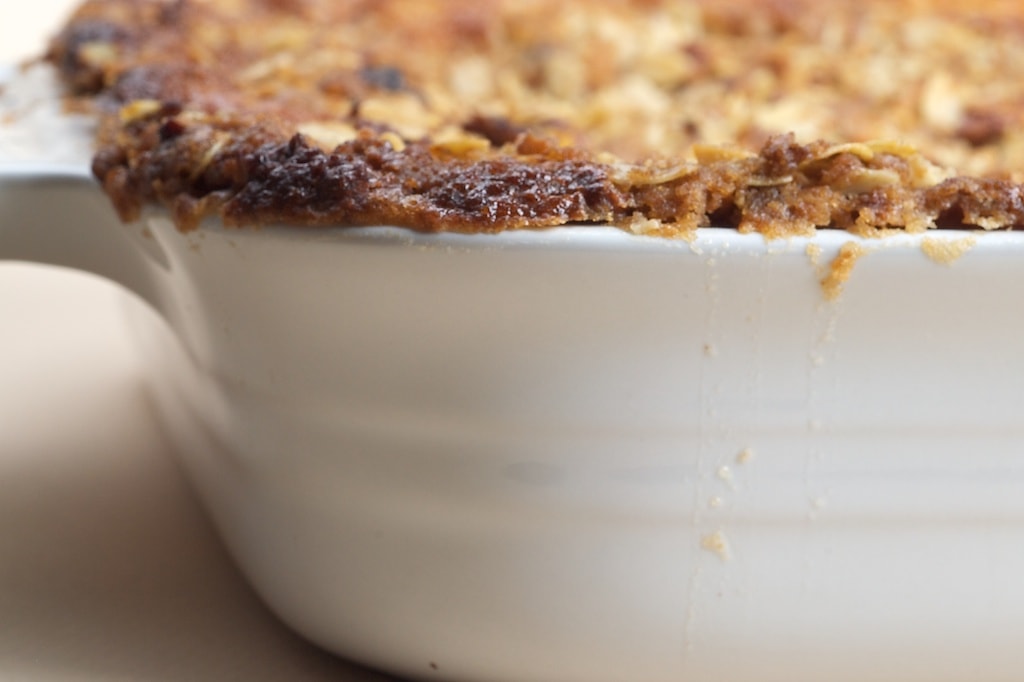 One of the best things about this cobbler is how amazingly easy it is to make. Measure a few things, slice a few bananas, stir a couple of times, and it's ready for the oven. For the work that goes into it, you get an incredibly good return on your time/effort investment.
And, of course, being at least distantly related to banana bread, this dessert has the benefit of being completely appropriate for breakfast. Well, maybe minus the ice cream.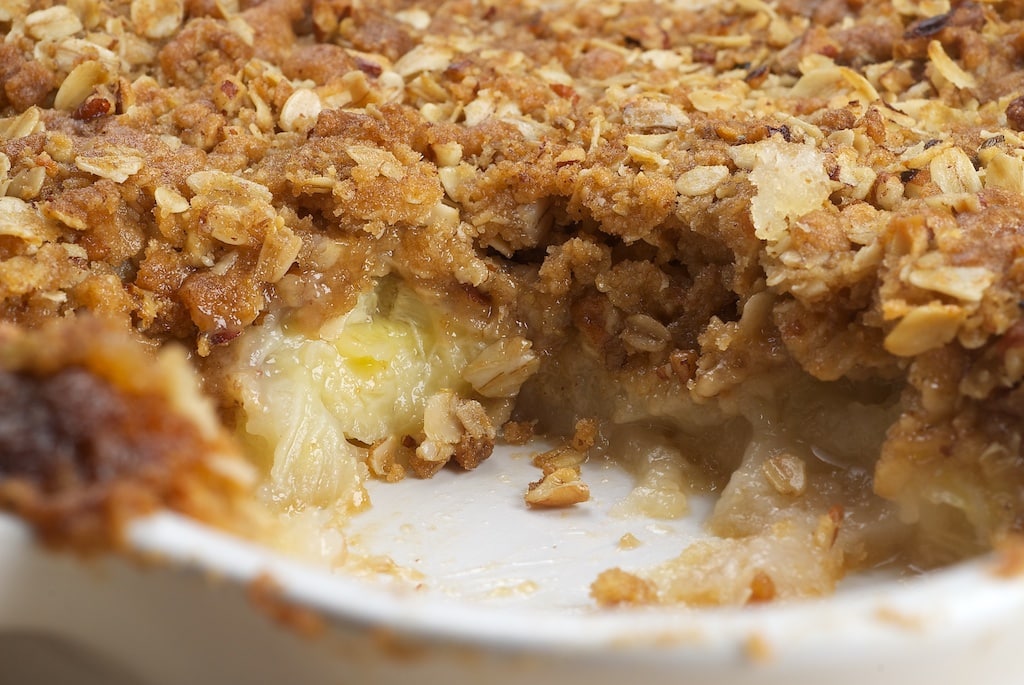 Visit the Recipe Index for more banana recipes!
Banana Bread Cobbler
Yield: 8 servings
Prep Time: 15 minutes
Cook Time: 45 minutes
Turn the flavors of banana bread into a delicious dessert. Just top with ice cream!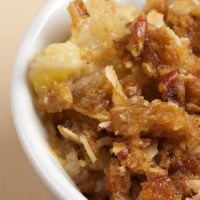 Ingredients:
For the streusel topping:
3/4 cup packed light brown sugar
1/2 cup self-rising flour
1/2 cup unsalted butter, softened
1 cup uncooked regular oats
1/2 cup chopped pecans
For the filling:
1 cup self-rising flour
1 cup granulated sugar
1 cup milk
1/2 cup unsalted butter, melted
4 medium bananas, sliced
Directions:
To make the streusel:
Stir together the brown sugar, flour, and butter until crumbly.
Stir in the oats and pecans. Set aside.
To make the filling:
Preheat oven to 375°F. Lightly grease an 11″x 7″ baking pan.*
Whisk together the flour, sugar, and milk just until blended. Whisk in the melted butter. Pour into the prepared pan.
Top with banana slices and the streusel topping. Bake for 40-45 minutes or until brown and bubbly.
This post contains affiliate links.