I found this recipe when I was searching for something to make for a friend's birthday treat. Luckily for me, that just happened to be a friend who loves coconut. I don't get many chances to bake with coconut, so I take every opportunity I get.
These bars feature a wonderfully, gooey, coconut-y mixture on top of a thin brownie. You know I'm not going to stray too far from chocolate. That little bit of chocolate is just the right amount for the topping. These are gooey, sticky little bars, but they're worth the mess.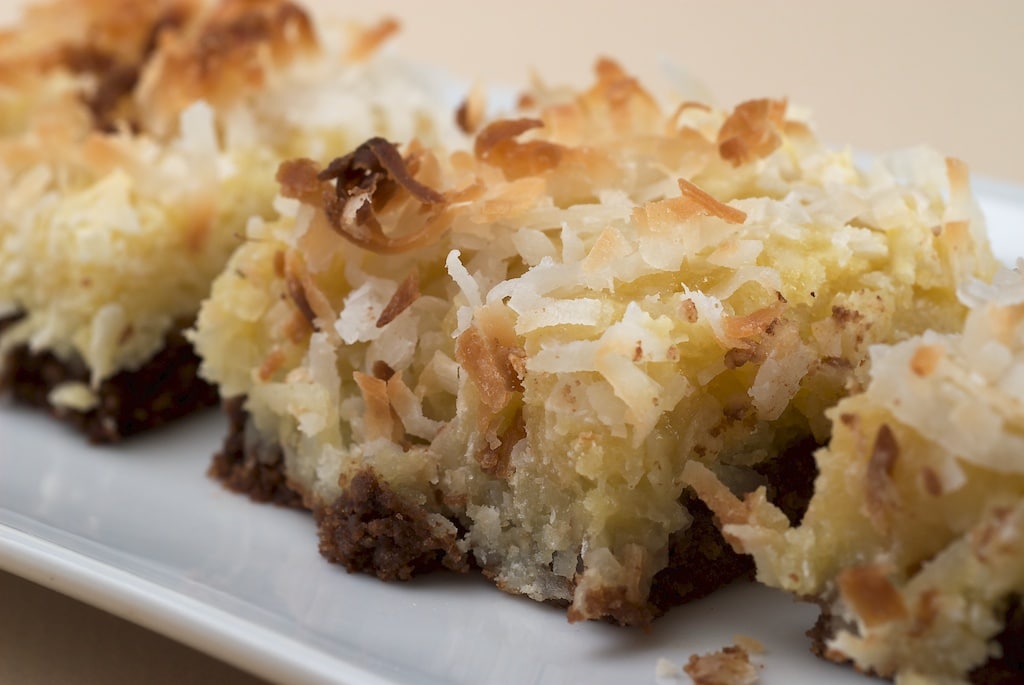 The only thing I might change about these would be to add some pecans to the top. I think sprinkling some coarsely chopped pecans on top for the last 10 minutes or so of baking could be interesting. These would become very much like bite-sized German chocolate cakes.
If you can exercise some patience, I recommend waiting a day to eat these. I tried one right after they cooled and was only moderately impressed. But, I decided to give them another try the next day and was pleasantly surprised to find that they were much, much better. For all you coconut fans, waiting a day to eat them would certainly be a test of your will-power. And it will be worth every minute.