These easy Dulce de Leche Banana Bars have such amazing flavor and a soft texture. A great anytime treat!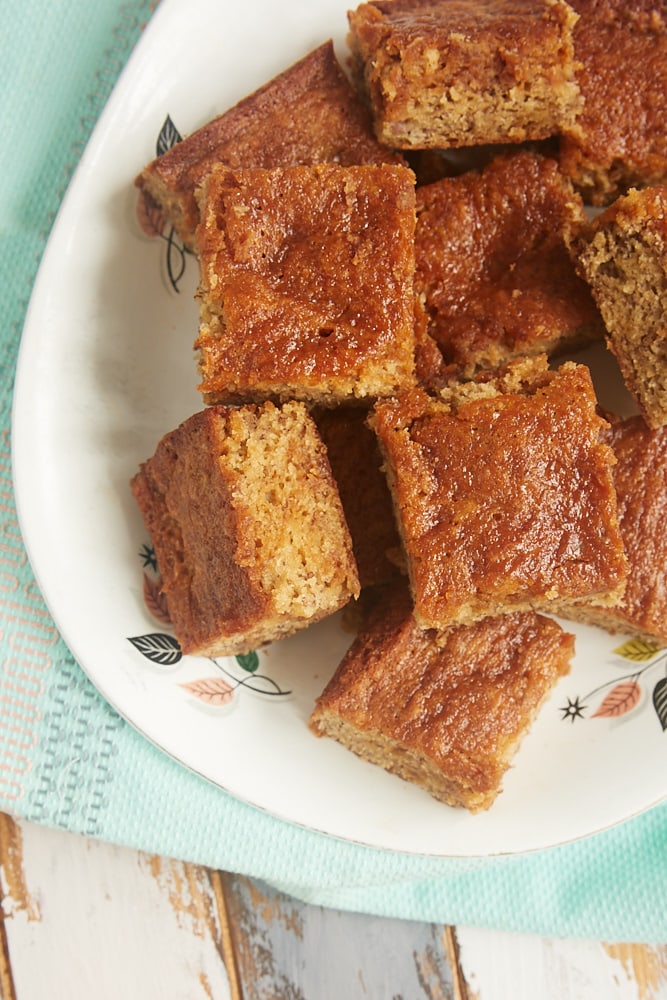 As odd as it may be, I love baking with bananas but I don't really enjoy eating bananas. It's a texture thing, I think. In any case, you can always sign me up for banana bread, cake, cookies, or most any banana treat. And now I have these Dulce de Leche Banana Bars to add to that list.
Making these bars is about as straightforward as baking gets. Everything mixes in one bowl, and you won't even need your mixer for these. Just grab a bowl and a mixing spoon, and you're set!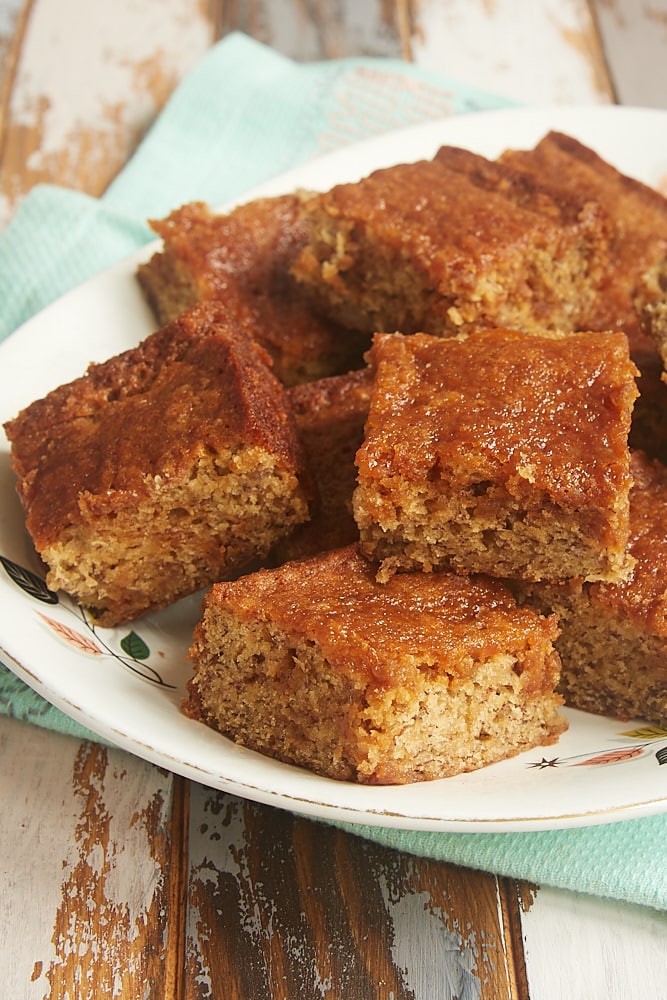 There are so many things to love about these banana bars. They're wonderfully soft and moist. The texture is a bit like banana bread but a little sturdier. That makes them easy to serve and to eat out of hand. Serve these as an afternoon snack, pack them in your lunch, or enjoy them as a simple dessert.
Then there's the flavor. Wow, are these things good! The addition of dulce de leche to all that banana deliciousness is just fantastic. I like to swirl the dulce de leche into the batter instead of mixing it into the batter. You may not necessarily see the swirl like you might with something of a more contrasting color, but I love that pretty, shiny top that you get from having most of the dulce de leche near the top of the bars.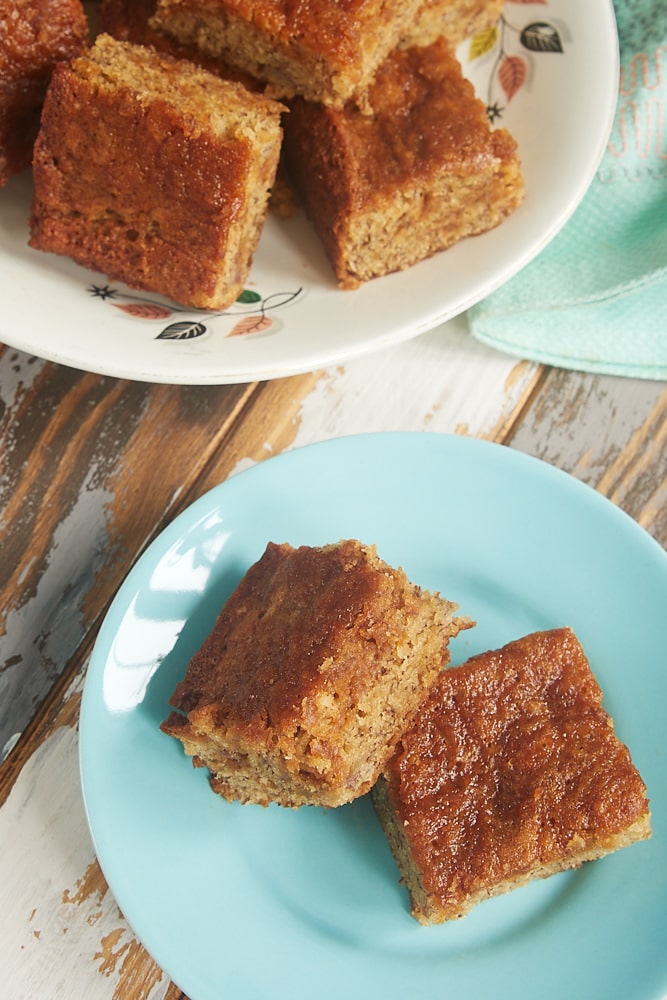 If you've never tried the combination of bananas and dulce de leche, I urge you to do so as soon as possible. That rich, caramel-like flavor is such a great complement to bananas. I find it flat-out irresistible. If you're a believer in that tasty pair, too, then be sure to try Dulce de Leche Banana Pudding Bars and Dulce de Leche Banana Bread, too.
Find more banana recipes in the Recipe Index.
More Banana Bar Recipes