April 26, 2010
Hazelnut Cake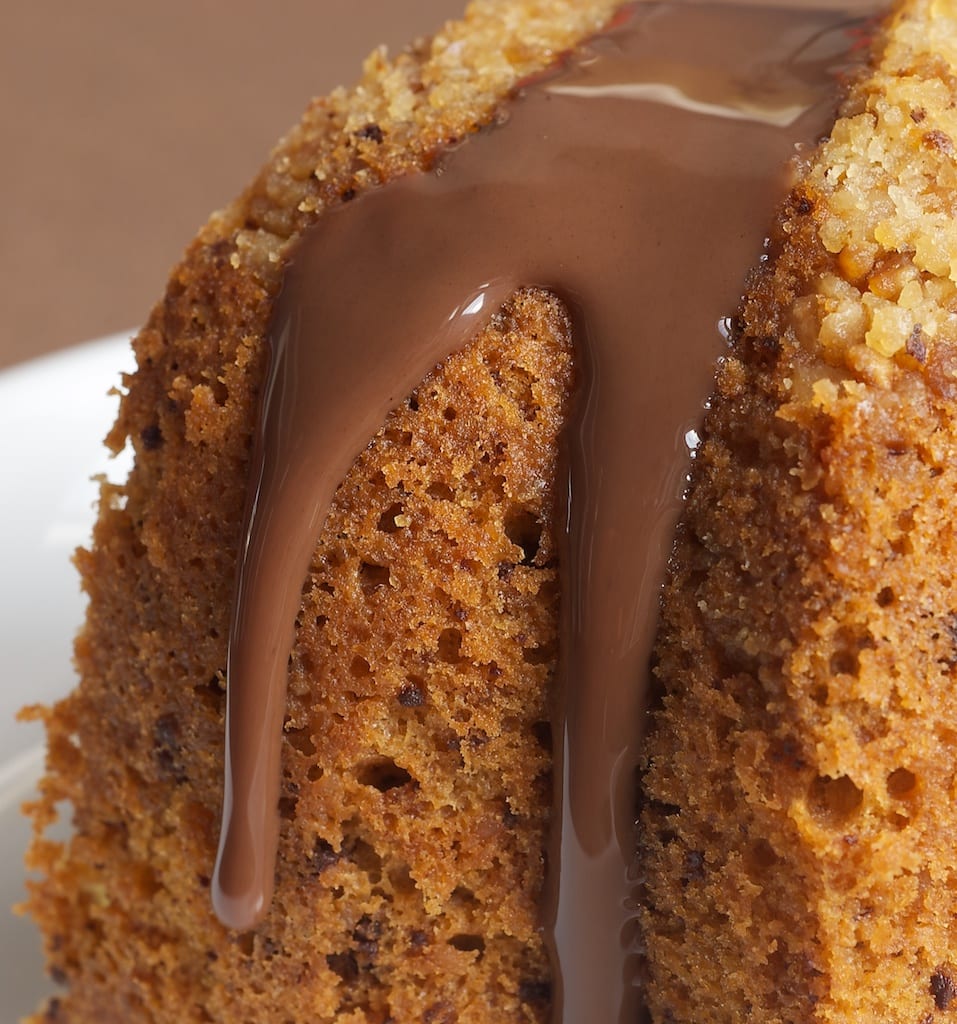 Quinn's birthday cake this year is a familiar theme: chocolate and hazelnut. That's been the common factor of his birthday dessert for the last couple of years. I'm certainly not complaining because that is one of my favorite flavor combinations.

This year's dessert comes from Perfect Cakes by one of my favorite cookbook authors, Nick Malgieri. If you're not familiar with him, go immediately and check out some of his books.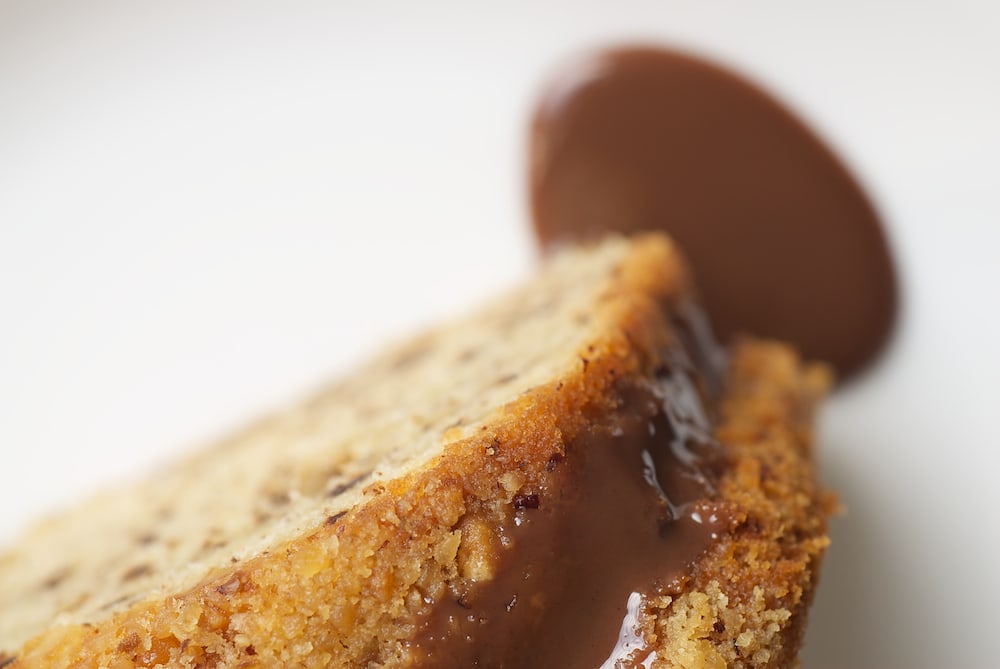 Nick calls this cake Capriccio Alle Nocciole, but Hazelnut Cake works just fine for me. He describes it as a "buttery Swiss hazelnut cake." With two sticks of butter and six ounces of hazelnuts in the recipe, that is certainly an apt description. There is some chocolate in this cake, but it is really all about the hazelnuts.
As much as I like hazelnuts, though, I felt that this cake was best served warm with a little chocolate syrup. Then again, I am a sucker for all things chocolate, so that shouldn't come as a shock.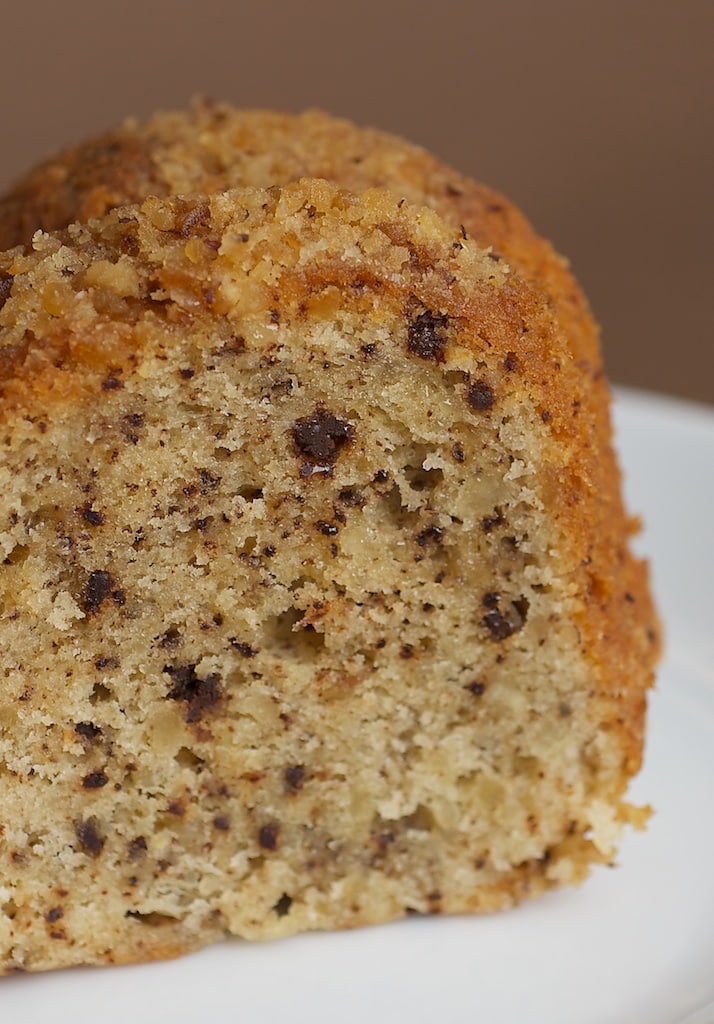 Quinn picked another winner this year with this cake. He certainly has had luck sticking with one of his preferred flavor combinations. Check back this time next year. I will probably be telling you about another chocolate and hazelnut dessert.
Hazelnut Cake
Prep Time:30 minutes
Cook Time:60 minutes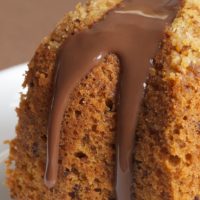 Ingredients:
1 & 1/2 cup ground unblanched hazelnuts, divided into 1/2 cup and 1 cup
1 cup unsalted butter, softened
3/4 cup granulated sugar, divided
3 large eggs, separated
2 cups all-purpose flour
2 teaspoons baking powder
3 ounces bittersweet chocolate, coarsely grated
1 cup milk
Directions:
Preheat oven to 350°. Butter a 12-cup Bundt or tube pan. Coat with 1/2 cup ground hazelnuts.
Beat butter and 6 tablespoons of sugar on medium speed of a heavy-duty mixer. Mix until soft and light, about 5 minutes. Add egg yolks one at a time, beating after each addition.
In a separate bowl, stir together flour, baking powder, ground hazelnuts, and chocolate. Add half of the flour mixture to the egg yolk mixture. Mix on low speed just until blended. Beat in the milk. Beat in the remaining flour mixture.
Beat egg whites on medium speed with a mixer's whisk attachment. Mix until white and opaque and just beginning to hold a shape. Increase speed to medium-high and add remaining 6 tablespoons sugar in a stream. Continue mixing until soft peaks form.
Stir one-third of egg whites into batter. Then, fold in remaining egg whites.
Pour batter into prepared pan. Bake for 50-60 minutes, or until a toothpick inserted in the middle comes out clean.
Cool in pan on wire rack for 5 minutes. Then, remove cake from pan and cool completely on rack.