This light and airy hazelnut cake is an easy twist on a classic Italian cake. Hazelnuts, chocolate, and lots of butter come together with whipped egg whites to create a moist, elegant dessert.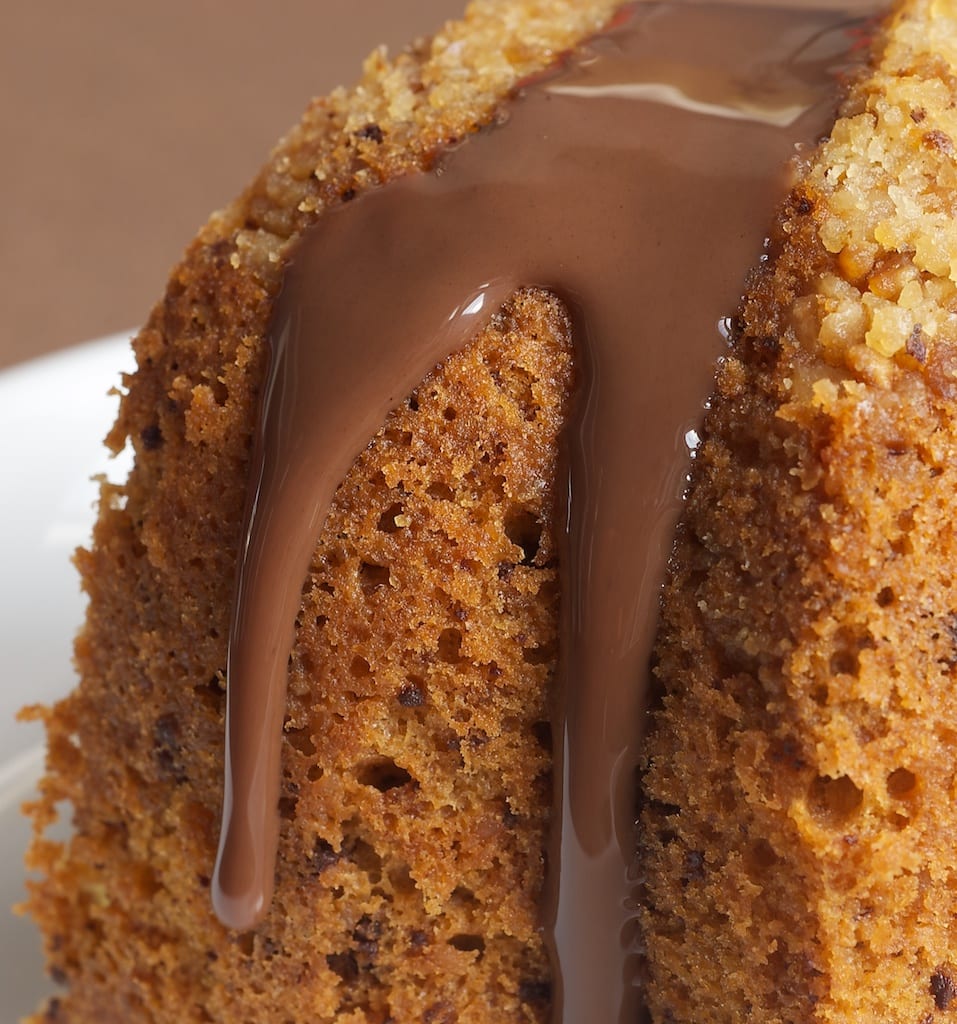 Moist & Buttery Homemade Hazelnut Cake
You don't have to be a professional baker to make this hazelnut cake. It's an easy twist on a classic Italian cake, drawing on cheats and traditional Italian flavors without any of the fuss. In other words, it's my kind of cake!
It's super light and airy because of the whipped egg whites in the batter. Lots of butter also makes this cake very moist and buttery with a tender crumb. For texture and flavor, ground hazelnuts and bittersweet chocolate are a heavenly combination.
Don't let its elegant flavor fool you into thinking it's a difficult recipe. You know I'm all about low-effort, high-reward desserts! It will require about an hour of baking time plus cooling, but don't get impatient.
Drizzling this chocolate and hazelnut-speckled cake with a thick chocolate sauce or syrup is everything. (Try the sauce on Peanut Butter Chocolate Bread Pudding!) It tastes like a stroll through an old Italian village, with hints of earthy bitterness, nuttiness, and lots of elegance in every bite.
What You'll Need
For such an elegant-tasting cake, the ingredients are actually quite simple. Scroll down to the recipe card at the bottom of this post for exact ingredient amounts.
Hazelnuts – Make sure they're ground and un-blanched, so the skin still needs to be on. A hazelnut meal (or hazelnut flour) can also be used; just make sure it's made with un-blanched hazelnuts.
Unsalted butter – Let the butter sit at room temperature until it's still cool and holds a thumbprint when pressed. This cake has a very delicate flavor, so I don't recommend salted butter.
Granulated sugar
Eggs
All-purpose flour – Measure by weight or use the spoon and sweep method. Learn more: How to Measure Flour
Baking powder
Bittersweet chocolate – Semisweet chocolate is fine, too.
Milk – I recommend whole milk or 2% milk.
What Hazelnuts Should I Use?
They need to be ground and un-blanched.
You can buy them whole and grind them yourself in a food processor. However, they will need to be un-blanched because the skin on them adds a subtle earthy bitterness to the cake.
Using blanched hazelnuts wouldn't be the end of the world, but the end result would be a much mellower flavor in an already delicate cake.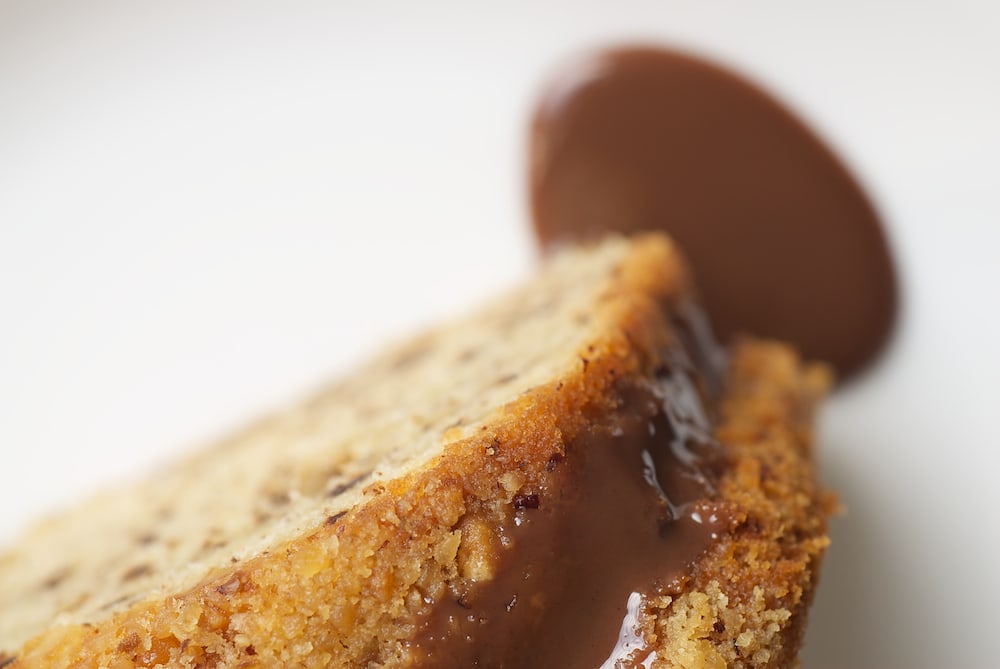 How to Make Hazelnut Cake
Don't let the handful of steps scare you. You don't have to do that many things, I just added enough detail to everything so that this cake is a definite success.
Prepare the pan. Generously grease a Bundt pan with a cooking spray with flour (like Baker's Joy or Pam for Baking), making sure to get all the nooks and crannies covered. Preheat the oven to 350°F. Sprinkle the pan with 1/2 cup ground hazelnuts.
Beat the butter and sugar. In the bowl of a stand mixer, beat the butter and 6 tablespoons of sugar over medium speed for 5 minutes. Beat until it's light and fluffy. You can also use a hand mixer for this.
Add the yolks. One at a time, add the egg yolks as you continue mixing. Scrape down the sides of the bowl to make sure the ingredients are well incorporated.
Mix the dry ingredients. In another bowl, combine the flour, baking powder, remaining hazelnuts, and chocolate.
Mix wet and dry ingredients. Add half of the dry ingredients to the bowl with the beaten butter and yolks. Mix on low speed until just combined. Add the milk and continue mixing. Finally, add the remaining flour and mix for another 3-4 minutes or until just combined.
Beat the whites. Add the egg whites to a separate stainless steel bowl. With the whisk attachment, beat them over low speed until white, opaque, and slightly foamy. Then increase the speed to medium and gradually add the remaining sugar. Continue to beat until soft peaks form.
Fold the egg whites in. Use a silicone spatula or wooden spoon to fold a third of the beaten egg whites gently into the batter. Once incorporated, gently fold in the rest. Do this carefully, you don't want to deflate the air bubbles in the egg whites.
Bake. Pour the batter into the prepared pan and spread it out evenly. Bake for 50-60 minutes or until a toothpick inserted in the center comes out clean.
Cool. Remove the cake from the oven, and let it cool in the pan for 10 minutes before removing it from the pan. (If you do it straight out of the oven, it will crumble.) Set it on a wire rack and let it come to room temperature before serving.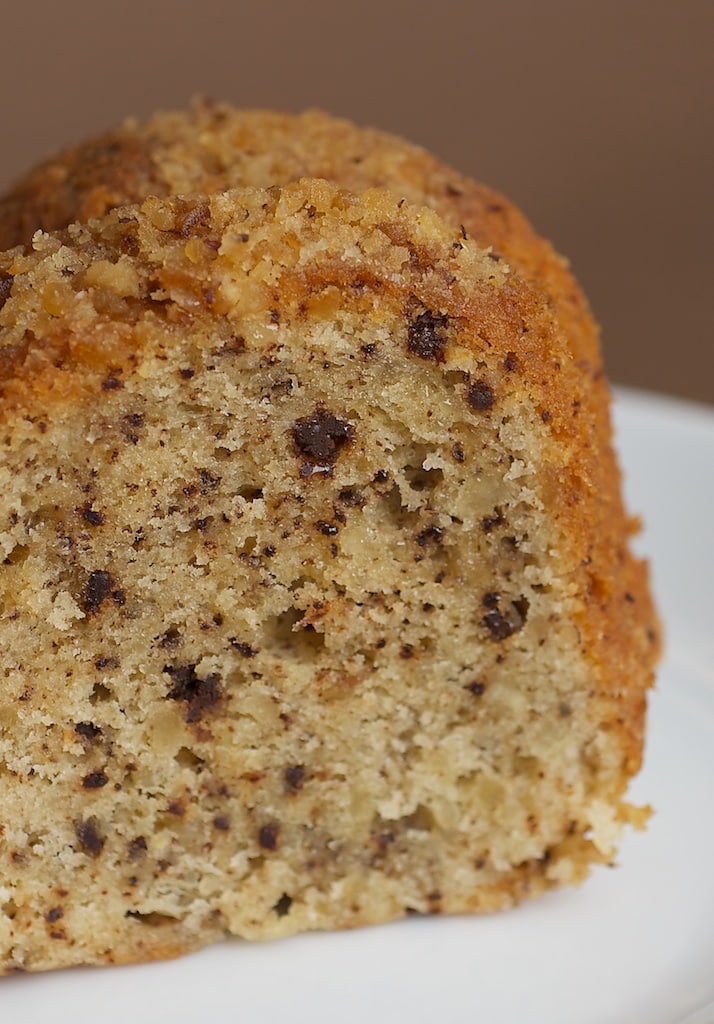 Tips for Success
Many things can go wrong with this simple cake if you're not careful. Follow these tips to stay on top of things:
Clean the bowl well. Egg whites won't whip if there's the slightest bit of fat, grease, or oil in the bowl. You can't always see it but it will still prevent your whites from whipping. Avoid this by washing the bowl with soap and hot water. Yes, even if the bowl is "clean."
Use a non-reactive bowl. If the bowl is clean and your whites still won't rise, it's probably because of the bowl. Certain materials don't interact well with some ingredients, especially egg whites. Stay away from glass and plastic bowls. Use stainless steel bowls to avoid this problem.
Mind the eggs' temperature. They separate more easily when they're cold, but they'll whip better when they're at room temperature.
Don't add the sugar too soon. Adding the sugar into the whites before they've become foamy means your meringue will be much weaker and won't be able to hold as much air. Do it exactly as stated in the recipe for best results.
Serving Suggestions
Drizzle it with chocolate syrup, Nutella, caramel, or butterscotch sauce for an extra decadent cake. Sweetened whipped cream also adds richness and creaminess.
Enjoy it with your favorite ice cream and a cup of coffee, tea, milkshake, or hot chocolate.
Keep it simple with a sprinkling of confectioners' sugar on each slice when serving.
How to Store Leftovers
Once the hazelnut cake has fully cooled, place it into an airtight container and store it at room temperature for up to 3 days.
In the refrigerator, it will keep for up to a week in an airtight container. Make extra sure the container is airtight so the cake doesn't become dry. Just let it come to room temperature before eating.
Can I Freeze Hazelnut Cake?
Whole or sliced, wrap the cooled cake in plastic wrap. Then transfer it to a freezer-friendly bag or container and freeze for up to 2 months. When ready to eat, place it on the counter until it has thawed completely.
More Homemade Cake Recipes