Treat yourself to this simple, delicious Blueberry Snack Cake with Cream Cheese Frosting! It's easy to make and full of sweet berry flavor. That's a win-win!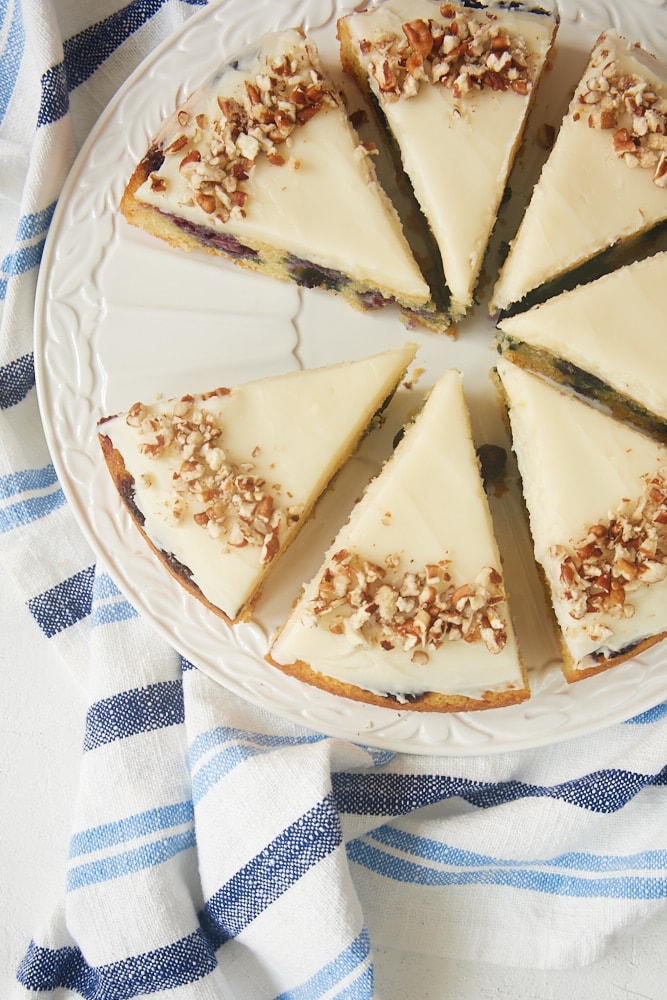 This Blueberry Snack Cake is just the kind of quick and easy cake that's made for summer days. With this recipe, you'll spend less time in the kitchen and more time enjoying beautiful days. Days that are made even better because there's cake!

The cake itself is a fairly simple vanilla cake with no real surprises. What makes it special is the addition of fresh blueberries. And in the spirit of keeping things simple, you don't even have to stir the berries into the cake batter. No, just sprinkle them over the top. Gravity and the magic of baking will do their jobs and help the berries get into the cake.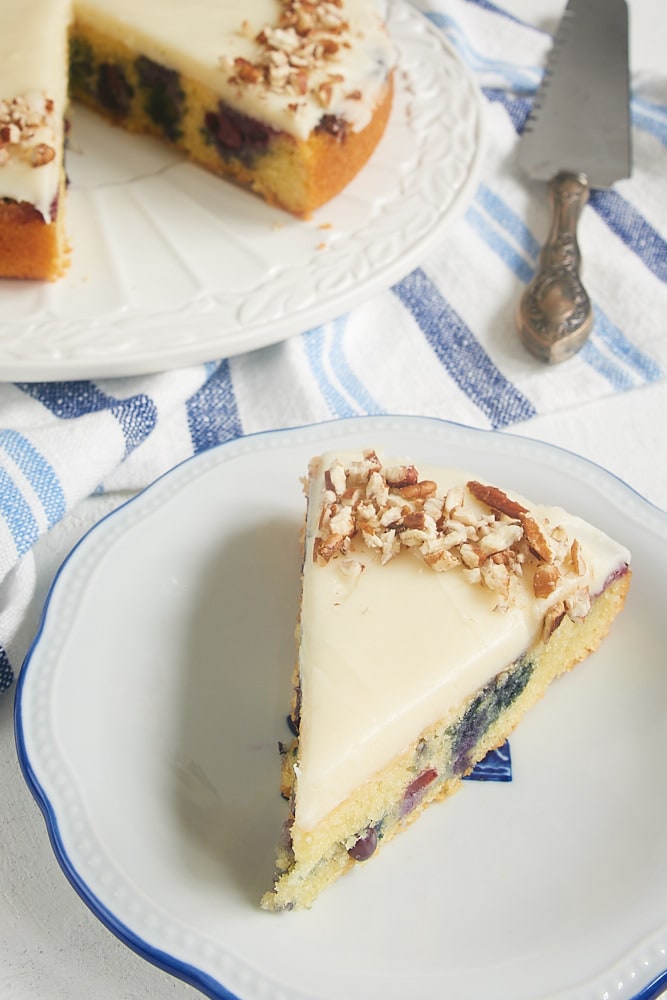 Topping off this cake is a bit of cream cheese frosting. We're not going for a thick layer of frosting here, but instead we want just enough to add some sweetness and tanginess to the cake. That little bit of frosting easily transforms this cake into a simple dessert while still remaining snack-worthy. I like to add a sprinkle of nuts to the frosting to dress it up a bit, but feel free to skip that step if you like.
Of course, you can make this cake with or without frosting. Without makes it even simpler and a great choice for a sweet snack or even a sweet ending to a breakfast or brunch. If you're into aesthetics like I often am, then try sprinkling the top of the batter with a bit of coarse sugar, like sanding sugar or turbinado sugar, to add a little sparkle to the finished cake.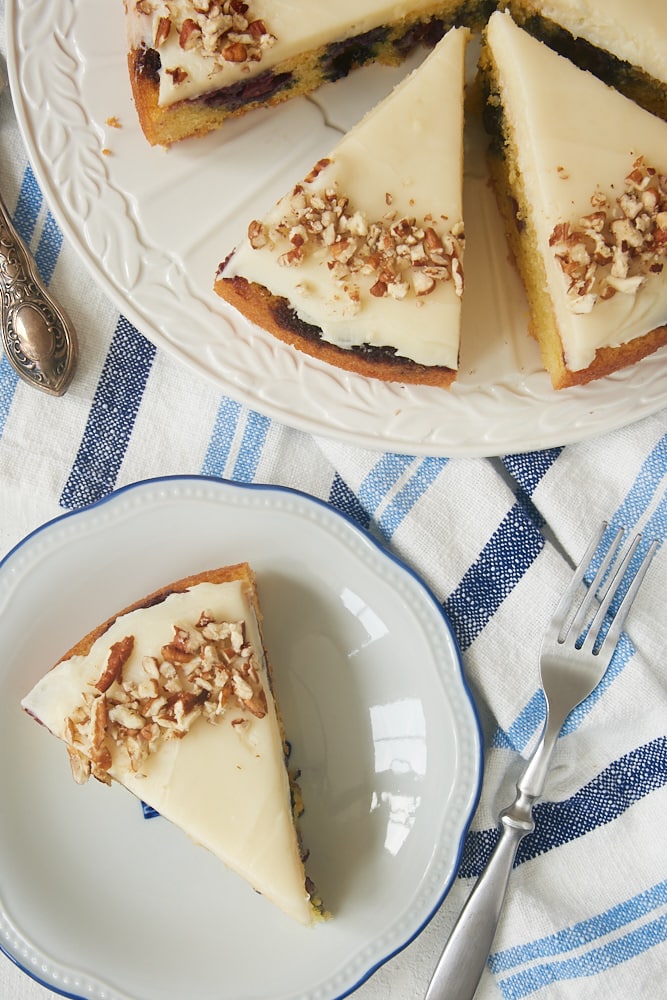 This cake can be baked in a round or square pan, and I've included those details in the recipe. That gives you some flexibility in baking and serving options. You can decide whether you'd like slices or squares.
No matter how you serve this cake – round or square, frosted or unadorned – I think you'll find that it's a great go-to recipe for berry season. It's a breeze to make, and it offers a tasty way to use up any berries you may have lingering in your kitchen. How wonderful to have a simple summer treat that's so versatile!
Find more cake recipes in the Recipe Index.
More Snack Cake Recipes