Lemon Cream Cheese Coffee Cake is the perfect combination of sweet and tart. Don't miss this one if you love lemons!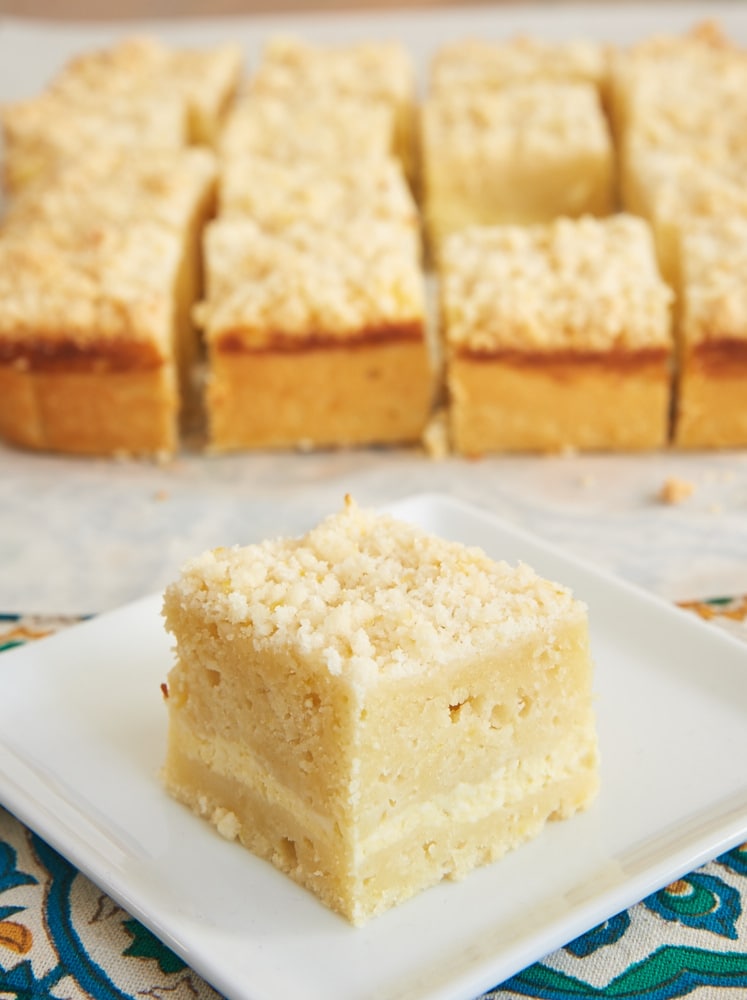 Tell me I'm not the only one who is forgetful. It seems like at least once a day I walk into a room and can't remember why I went in there. I try to chalk it up to having too many things going on in my brain at once, but it's frustrating nonetheless.
Recently, I bought some lemons for a specific baking purpose. But afterwards, I could not remember why I got them, no matter how desperately I tried. Not wanting them to go to waste, I decided to make the best of it and come up with some way to use them. And that is what brings us to this coffee cake.

This soft-yet-dense coffee cake is bursting with lemon flavor. There's lemon juice and/or zest in each of the three components of the cake. If you love lemon, then I think you'll adore this cake!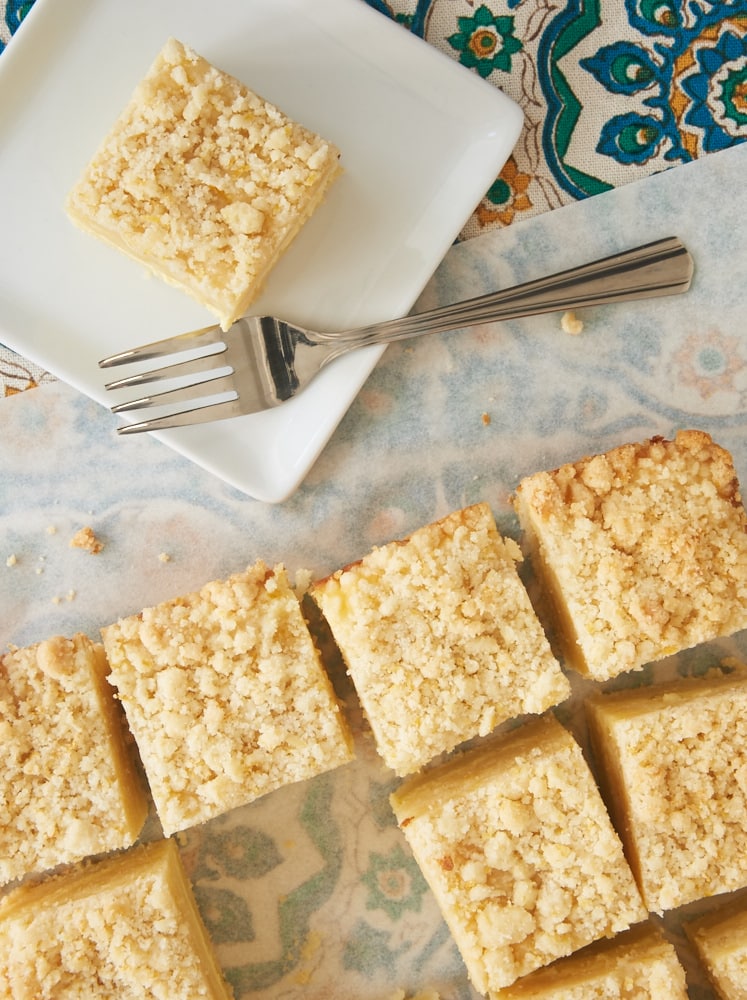 Added to all that lemon flavor is a good dose of cream cheese. I spread the sweetened cream cheese filling between layers of cake batter to create a distinct line of filling. But if you prefer, you can swirl it with the top layer of cake batter for a little different look.
I'm not much of a coffee drinker, but I would think the flavors of this cake might lend themselves better to a pairing with your favorite tea. It's also a lovely sweet treat for breakfast or brunch. I'll gladly take a slice for dessert, too!
Love lemon? Visit the Recipe Index for more lemon recipes!
More Lemon Cake Recipes