I could begin this post by apologizing for my blogging absence and giving you all the reasons that I've been on an unplanned hiatus, but after getting a good look at these cupcakes I'm sure you'd rather I get right to the business at hand. Chocolate cupcakes + salted caramel = incredibly good!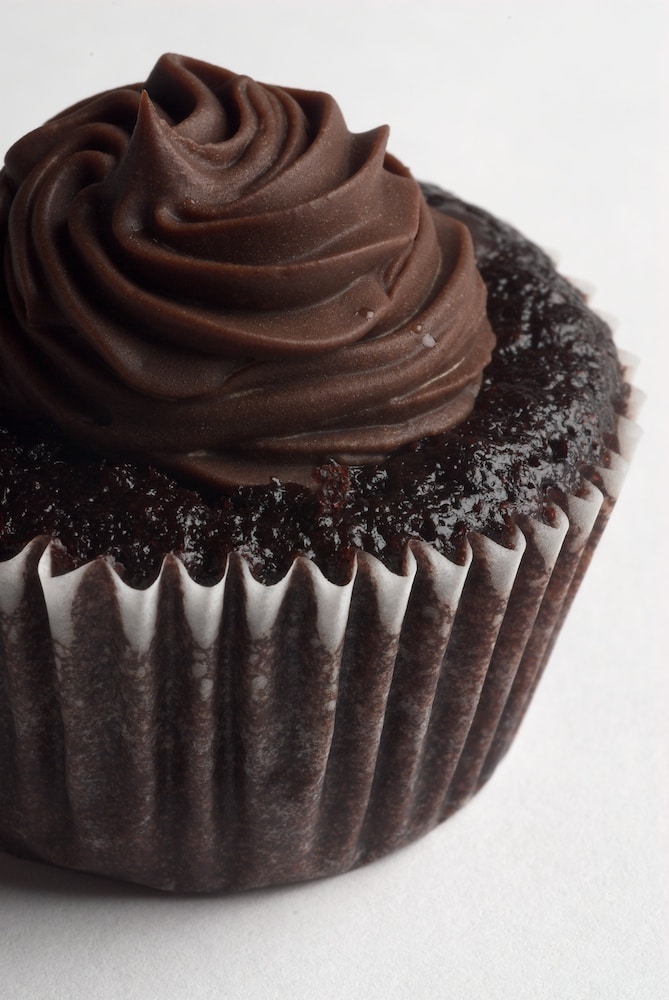 Salted caramel is one of my favorite discoveries of the last few years. And combined with chocolate? Well, let's just say it didn't take a lot of self-convincing to get me to make this recipe from Martha Stewart's Cupcakes.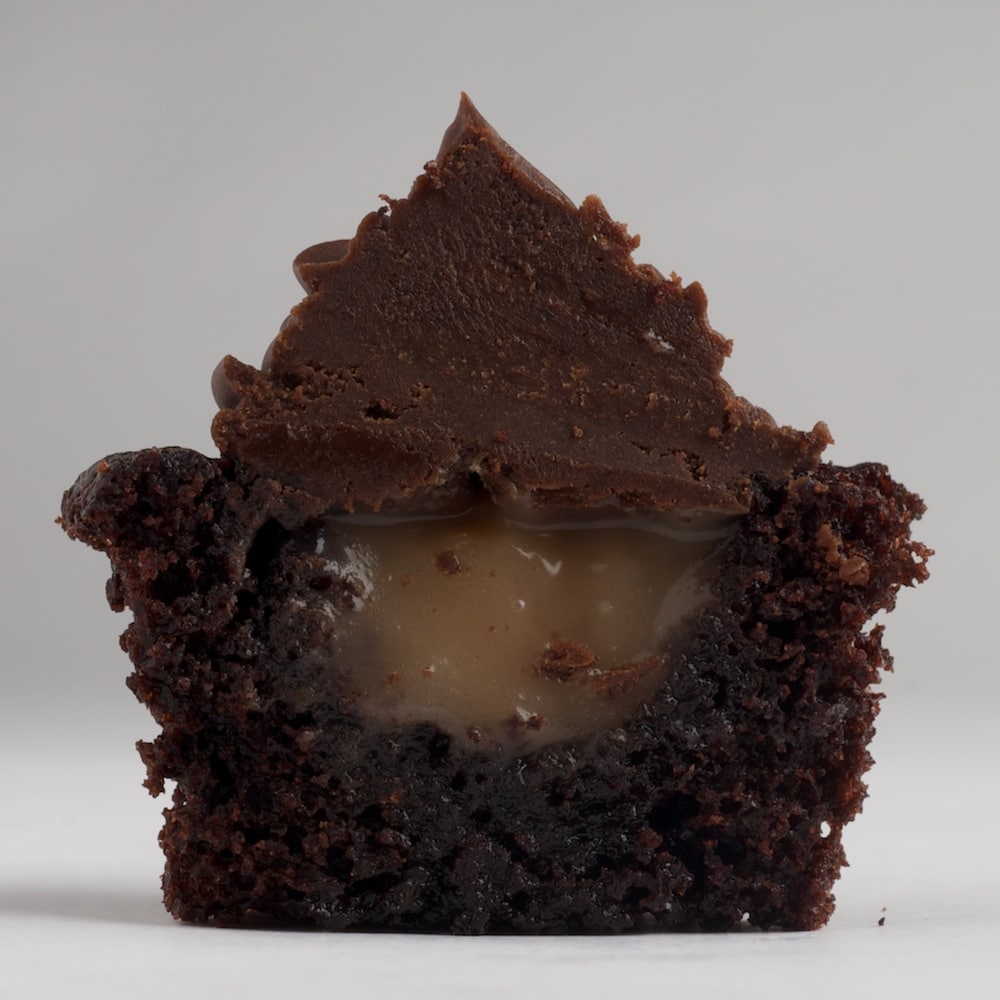 As much as I love cupcakes, I don't make them very often. It's the frosting thing. I have no patience for it. Luckily, I can usually recruit Quinn to take on that task. He was glad to do it in exchange for some of the scooped out cupcake remnants.
The chocolate cupcakes topped off with that dark chocolate frosting would be enough. Add in the salted caramel filling, and these cupcakes are transformed into something fantastic. They are a bit labor-intensive, but trust me when I say that they are worth every minute.