Blueberry Coffee Cake Muffins are part muffin, part crumb cake, and entirely delicious!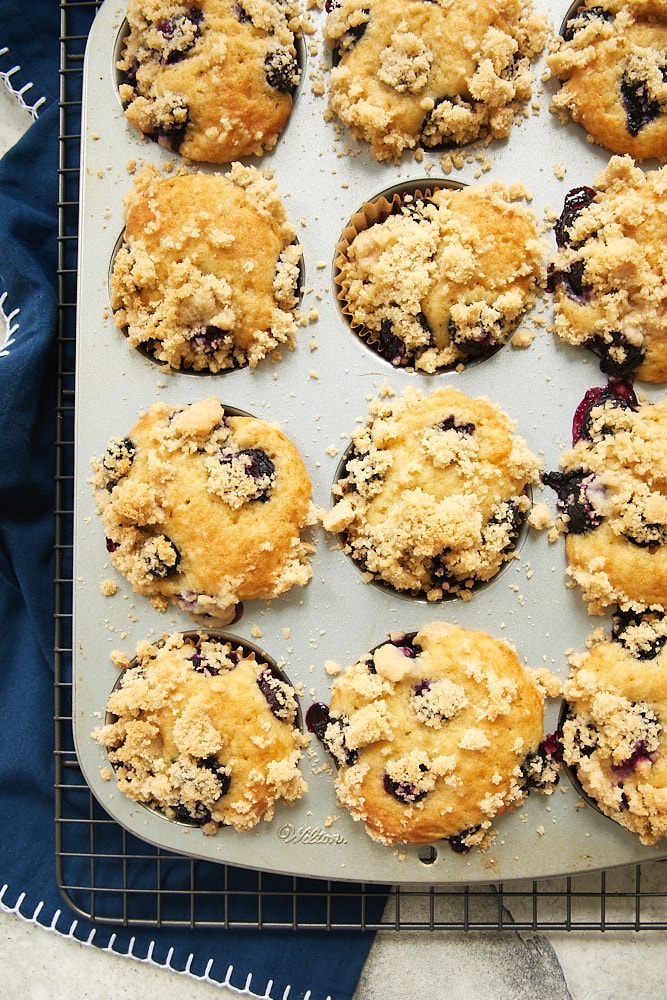 I'm sure I'm not alone in saying that I adore a good blueberry muffin. There's just something so irresistible about them! I've baked more than my fair share of them over the years, and I'm always looking for new ways to tweak them and make them in different ways.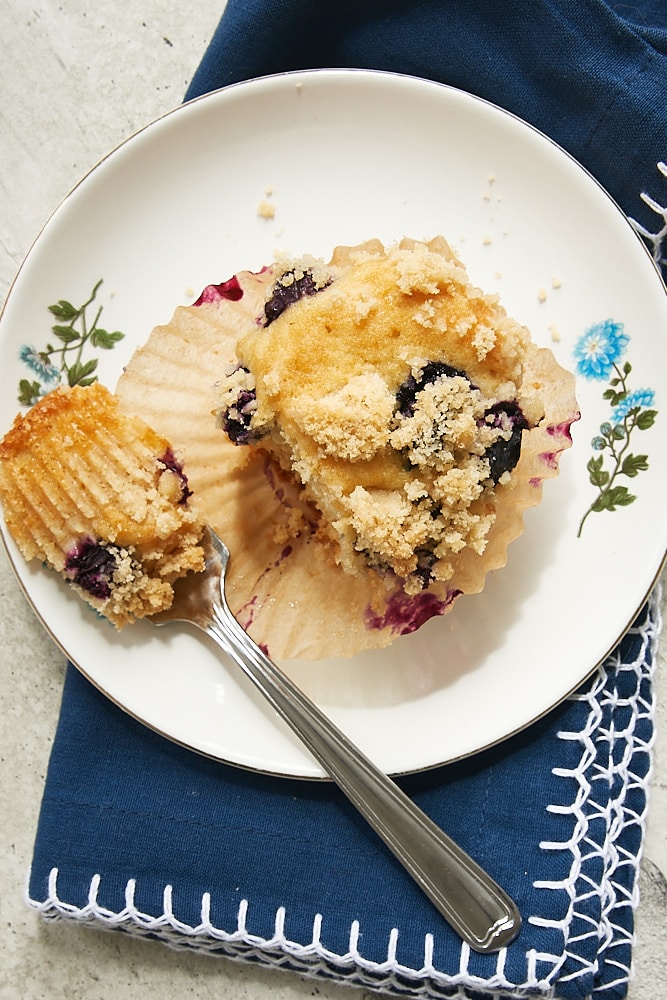 These Blueberry Coffee Cake Muffins are a little different addition to my blueberry muffin repertoire. They're really more of a coffee cake in muffin form, hence the name. The result is a soft, sweet treat that's great for breakfast, brunch, or just a snack!


Muffins are generally made using what's not surprisingly called the muffin method. It's a great way to mix baked goods with a lot of liquid and not much fat. These muffins, however, use the creaming method, meaning that softened butter and sugar are beaten together much like making a traditional cake batter. That makes for a cake-like muffin with a softer, more delicate crumb.
As with most coffee cakes, the batter is still thicker than a regular cake. To that end, I prefer not to mix the blueberries into the batter. Just sprinkling the berries on top of the portioned batter works well. They'll sink a bit as the muffins bake, but you'll get a nice distribution of berries in the muffins. You can also use other berries if you like. If you're using something bigger than blueberries, you will likely want to chop them to make them more bite-size.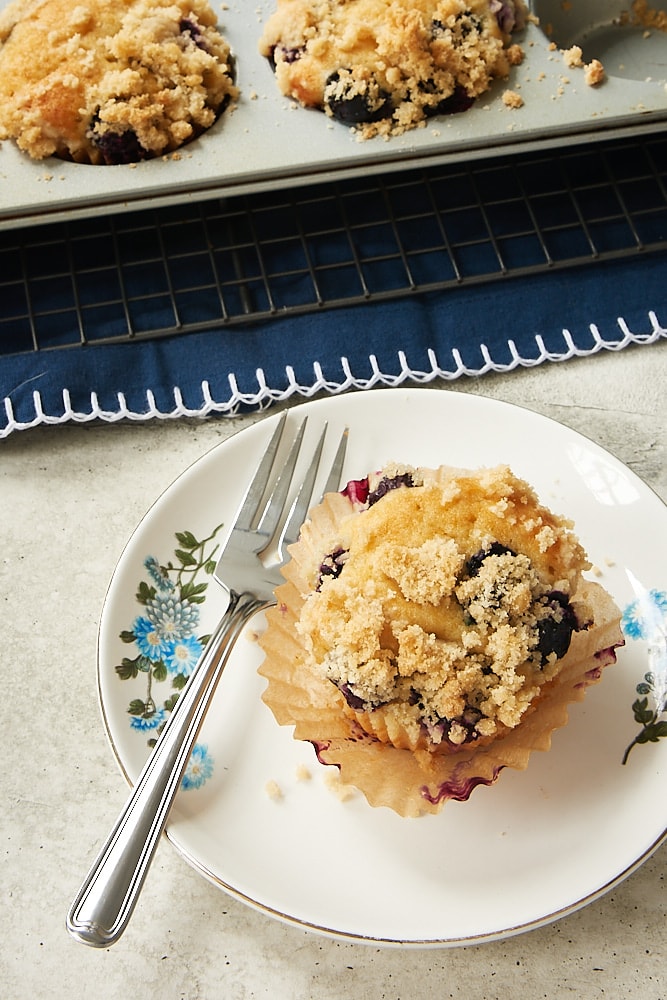 And, of course, there has to be a crumb topping! Don't be shy sprinkling the topping on the muffins. This one is a very simple mixture of basic ingredients but with a hint of ginger for a little more flavor interest. I love adding ginger to blueberry desserts, but cinnamon is also a good choice if you prefer.
I'm really just so smitten with these Blueberry Coffee Cake Muffins. I love that they're part muffin, part coffee cake. The flavor is lovely and a little sweeter than what you'd expect from a traditional muffin.
Find more muffin recipes in the Recipe Index.
More Blueberry Muffin Recipes