January 31, 2008
Peanut Butter Pound Cake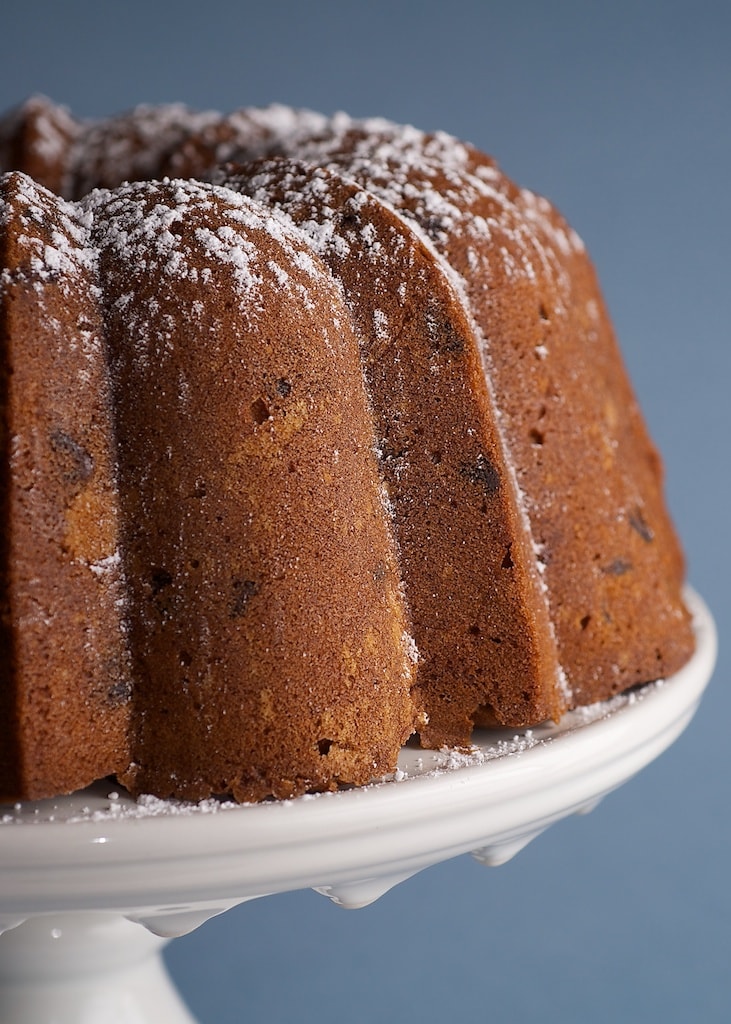 Lately, I've been trying to be more prompt about making recipes I find in the obscene number of magazines I receive every month. Most of the recipes I want to make get filed away for future reference, but there always seems to be a few that are just crying out to be made as soon as possible. This cake from Taste of the South is one of those recipes.

This cake only has 1/2 cup of peanut butter, but somehow that translates into a lovely peanut butter flavor. The swirled peanut butter and chocolate chips add a little extra peanut butter while adding a touch of chocolate. And, really, few things are better to me than the combination of chocolate and peanut butter.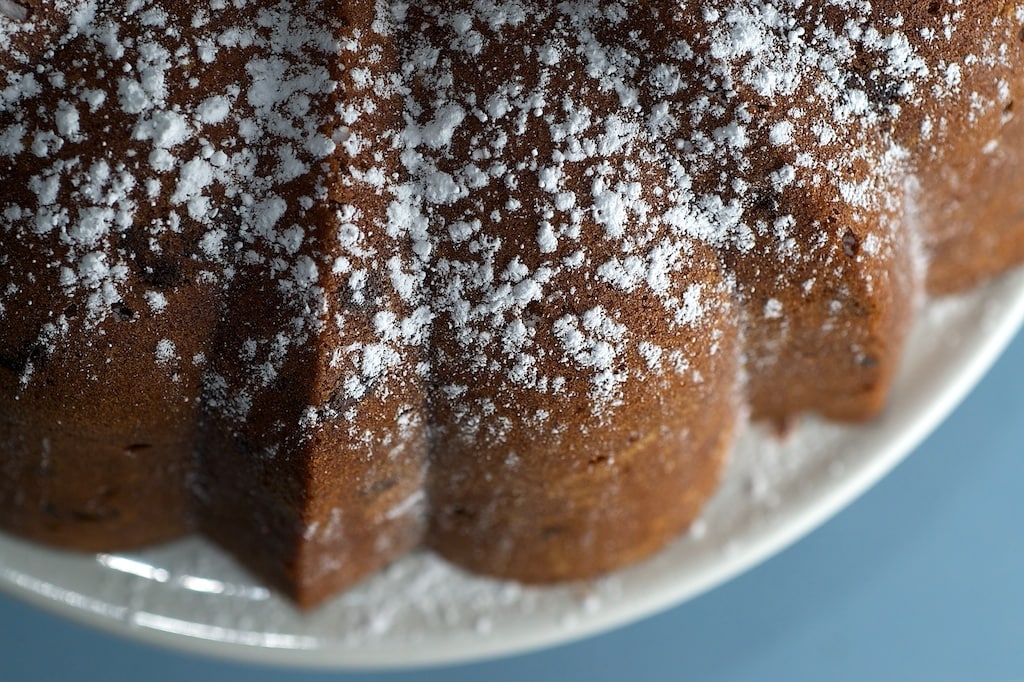 When baking a pound cake, I always worry that it won't have the characteristic pound cake texture. I love the way the crispy crust forms around soft cake. This cake did not let me down. It really turned out beautifully.
It seems that I have been baking all things chocolate lately, so I thought a little break from that would be nice for variety's sake. Of course, there is just a smidgen of chocolate in this pound cake, but really it's all about the peanut butter. Then again, a little chocolate sauce on top of a slice of this pound cake is not a bad idea.
Find more peanut butter recipes in the Recipe Index!
Peanut Butter Pound Cake
Yield: 12 to 16 servings
Prep Time:25 minutes
Cook Time:1 hour 25 minutes
Peanut Butter Pound Cake combines chocolate and peanut butter for an irresistible dessert.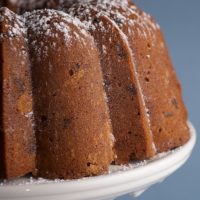 Ingredients:
1 cup unsalted butter, softened
1 & 1/2 cups granulated sugar
1 cup firmly packed brown sugar
1/2 cup creamy peanut butter
1 teaspoon vanilla extract
5 large eggs
3 cups all-purpose flour
1/2 teaspoon baking powder
1/4 teaspoon salt
1 cup milk
10 ounces swirled milk chocolate and peanut butter morsels
confectioners' sugar for dusting
Directions:
Preheat oven to 325°F. Spray a 12-cup Bundt pan and set aside.
Beat the butter, both sugars, and peanut butter at medium speed until fluffy. Add the vanilla. Add the eggs, one at a time, beating well after each addition.
In a separate bowl, combine the flour, baking powder, and salt. Gradually add to the butter/sugar mixture, alternating with the milk, beginning and ending with flour mixture. Stir in the morsels. Spoon the batter into the prepared pan.
Bake for 1 hour and 15 minutes to 1 hour and 25 minutes, or until a pick inserted into the center comes out clean. If necessary, cover the top of cake with aluminum foil to prevent excess browning.
Cool in pan for 10 minutes. Remove to a wire rack to cool completely. Garnish, if desired, with confectioners' sugar.