Mini Lemon Pound Cakes are full of bright lemon flavor. These bite-size treats are a favorite grab-and-eat treat!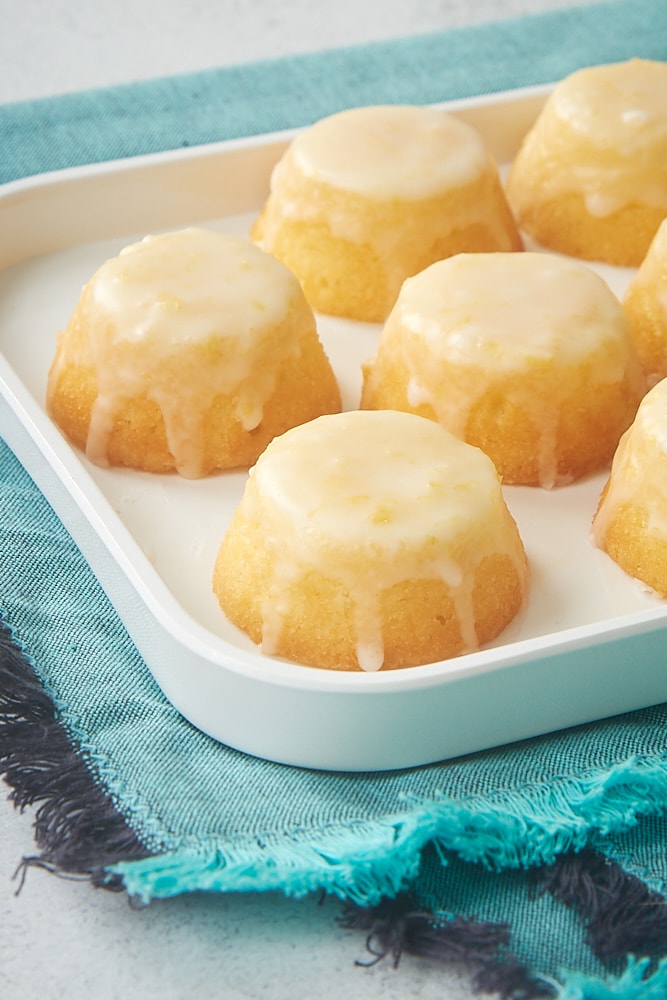 If you love all things lemon and have a thing for mini desserts, then let me introduce you to these Mini Lemon Pound Cakes. These little guys are mini, bite-sized treats with lots of lemon flavor!

On their own, the cakes have a nice lemon flavor. But that lemon glaze really ups the lemon ante for big, big flavor. If you want to skip the glaze for a lighter lemon flavor, a simple sprinkling of confectioners' sugar would be a nice way to add a simple garnish.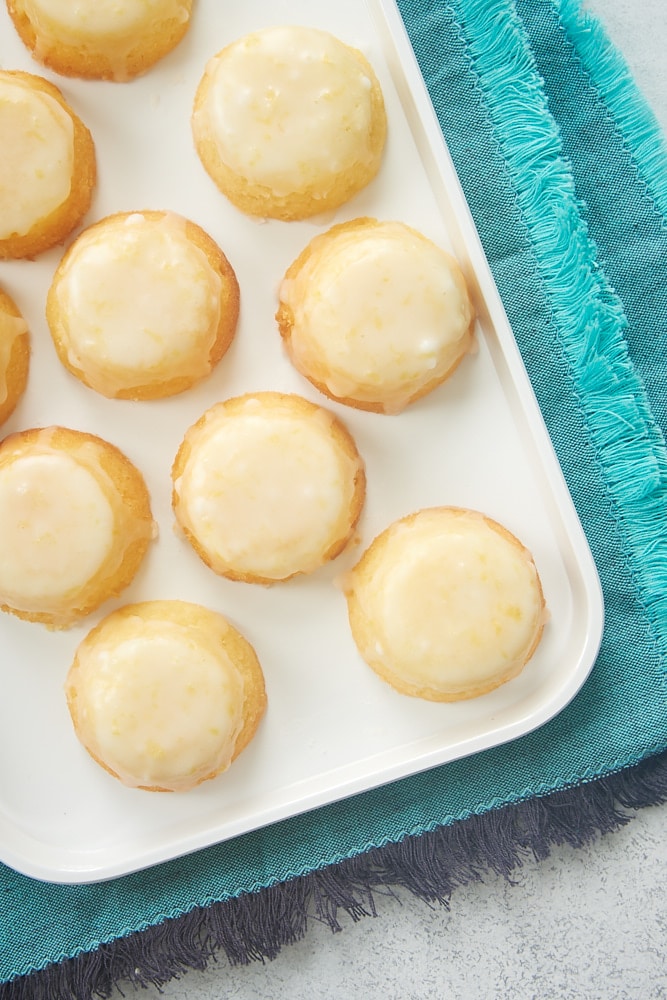 These cakes are baked in mini muffin pans to give them that one- or two-bite appeal. I like to serve these in what I suppose is upside-down form. I flip them out of the pan onto a cooling rack and glaze them just like that. It changes things up a bit and creates a little different look that I love.
To get these little cakes just the right size, I highly recommend using a scoop to portion the batter. I use a #50 scoop, which holds about 1 & 1/4 tablespoons. I find that to be just right to get the perfect size and shape. If you use too much batter, you'll get the muffin-top effect which detracts a bit from the look of them.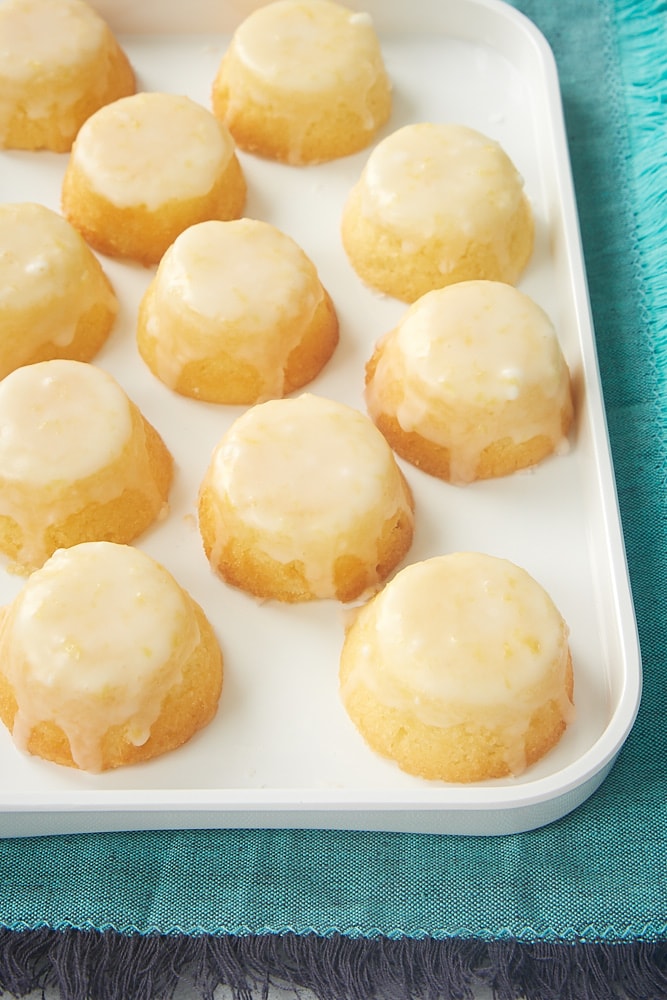 When making these cakes, I often find that I have just a bit of batter remaining after portioning 48 cakes. If you have another pan, you may get two or three more cakes out of the recipe. Or if you have a small oven-safe ramekin, you can put any excess there to bake a slightly larger cake.
I really, really adore these little cakes. They're perfect for serving on your dessert table for a grab-and-eat treat. Or package them for a homemade hostess gift, housewarming treat, or just to brighten someone's day!
Find more lemon treats in the Recipe Index.
More Pound Cake Recipes