February 3, 2008
Hazelnut Blondies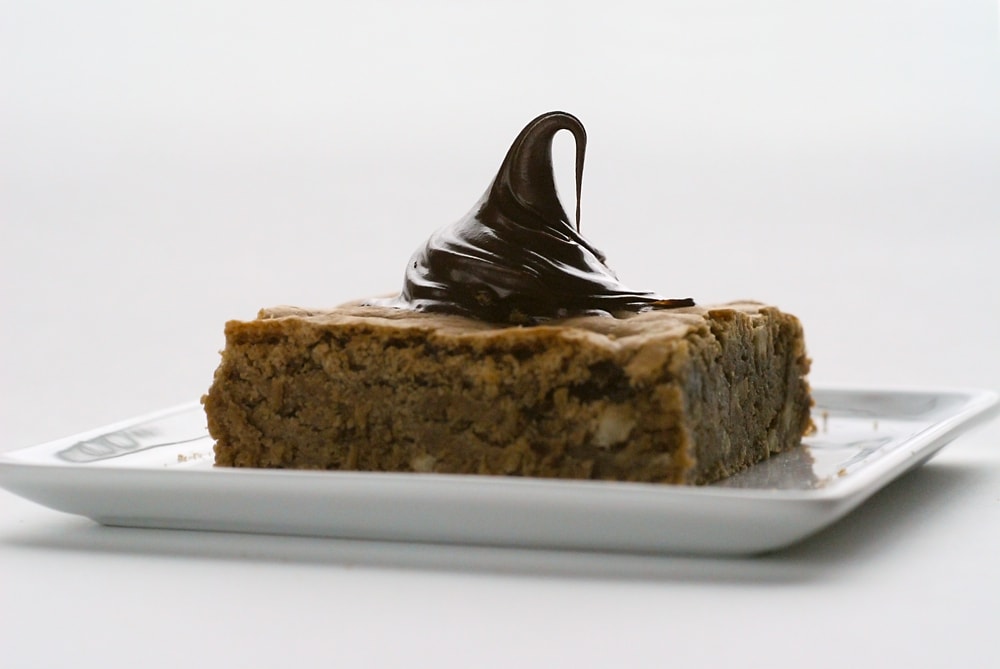 One of my new favorite "holidays" is World Nutella Day, hosted by Sara of Ms. Adventures in Italy. I am a relatively recent Nutella fan, having discovered it a couple of years ago. My love of this delicious chocolate-hazelnut spread was instantaneous, so I am more than happy to celebrate a day dedicated to such a deserving treat.


Last year, I celebrated Nutella Day with some delicious no-bake Nutella Oatmeal Cookies. This year's celebratory treat is a bit tamer and comes to us courtesy of Martha Stewart. They are simple enough to make, as most bar recipes tend to be. My only problem was in finding an 8″x 11″ baking pan. I did eventually find one, but if you don't have one you should be able to make them in a 9″x 13″ baking pan. They won't be as thick, but that should be the only real difference. Keep in mind that with thinner bars, your baking time will probably need to be reduced.
These blondies have just a hint of Nutella in them, but are absolutely fabulous with a dollop of it right on top. The toasted hazelnuts are just wonderful. They really intensify the Nutella flavor. Even without the additional Nutella, these blondies are so, so good. The flavor of the brown sugar really comes through without being overwhelming. If you're a fan of brown sugar, then these are definitely for you. If you're a bigger fan of Nutella, then spread it on thick and enjoy!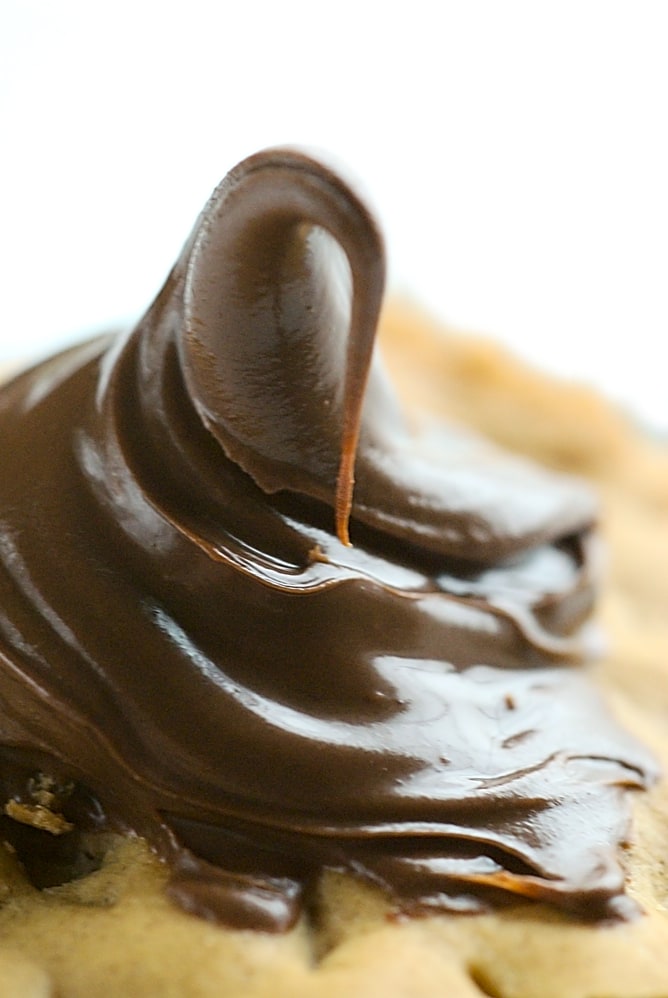 Be sure to check back with Sara at Ms. Adventures in Italy on Wednesday, February 6th for a round-up of all the Nutella Day contributions.
Hazelnut Blondies
Yield: 24 bars
Prep Time:20 minutes
Cook Time:15 minutes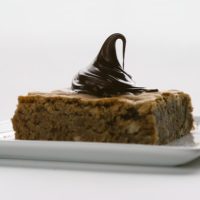 Ingredients:
2 cups all-purpose flour
2 teaspoons baking powder
1 teaspoon salt
1/4 cup (4 tablespoons) unsalted butter, melted
1 & 3/4 cups packed light brown sugar
2 large eggs
1 teaspoon vanilla extract
1/3 cup toasted hazelnuts, chopped, with skins removed
1 heaping tablespoon Nutella + more for garnish
Directions:
Preheat oven to 350°. Grease an 8″x 11″ baking pan. Line with parchment paper. Grease paper.
Whisk together flour, baking powder, and salt. Set aside.
Beat melted butter and brown sugar until combined. Mix in eggs and vanilla.
Gradually add flour mixture, stirring just until combined. Stir in hazelnuts and Nutella.
Transfer dough to prepared pan. Press evenly into bottom of pan. Bake 25 minutes, or until a pick inserted into the center comes out with moist crumbs.
Cool in pan 15 minutes before cutting into squares. Serve with a dollop of Nutella.