February 12, 2012
Peanut Butter Chocolate Chip Cake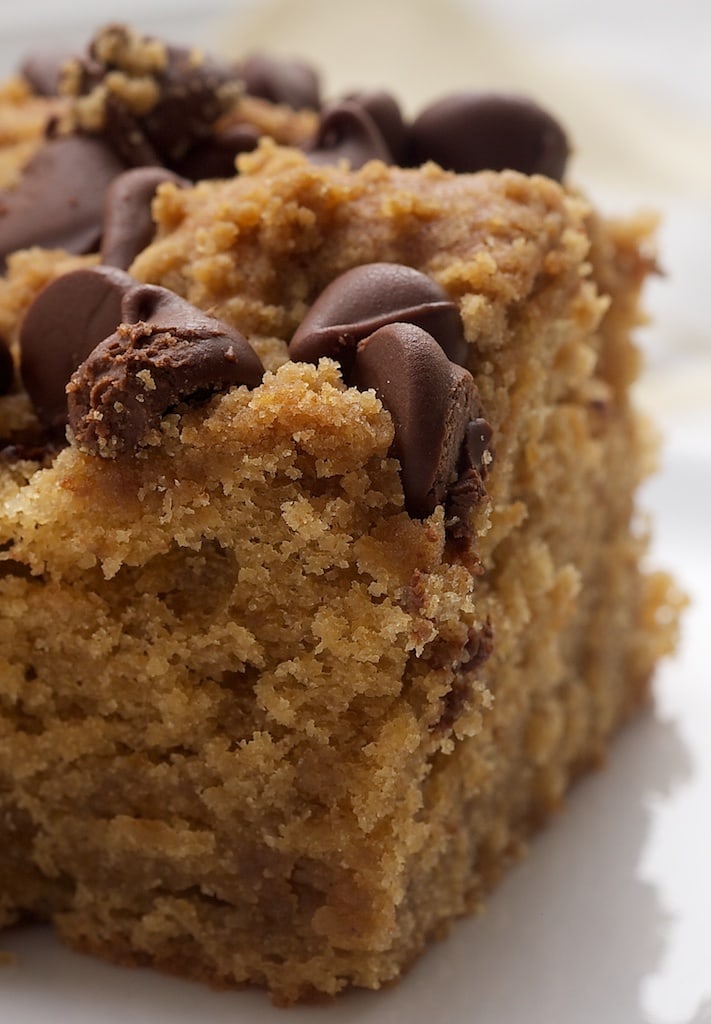 I don't have the data to back it up, but I would venture to say that peanut butter and chocolate has to be one of the most popular flavor combinations out there. Surely it's in the top ten. It's certainly in my top few.
The advantage of that kind of popularity is that the baking world has no shortage of recipes for us fans to try. I don't imagine I'll exhaust the possibilities any time soon.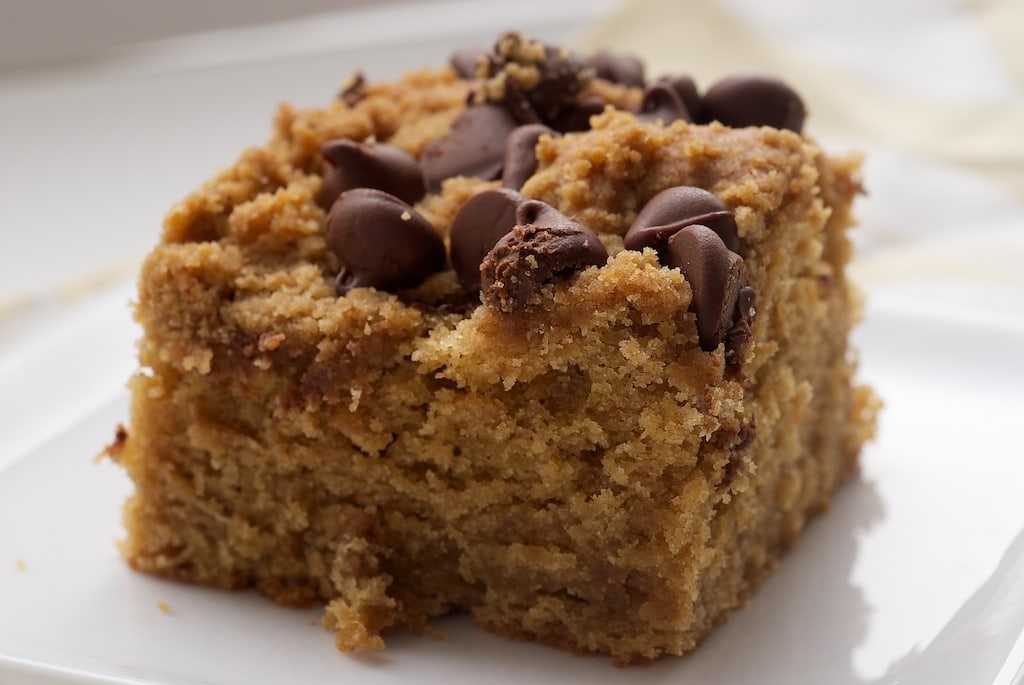 The cake's flavor is not overwhelmingly peanut butter-y. It's just enough, though, to satisfy peanut butter fans like me. I love that this cake doesn't need a frosting. The crumb topping and chocolate chips are the perfect topping to dress up an otherwise traditional cake.
This cake is denser than most, making me think of it as a snack cake more than a full-out dessert. Of course, I wouldn't turn it away if it were presented on a pretty plate. Just know that it's also the kind of cake that can be cut and eaten while holding it in your hand. Not that I did that. Well, maybe once.
Peanut Butter Chocolate Chip Cake
Prep Time:20 minutes
Cook Time:40 minutes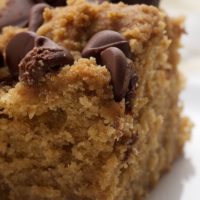 Ingredients:
2 & 1/4 cups all-purpose flour
2 cups light brown sugar
1 cup creamy peanut butter
1/2 cup unsalted butter, softened
1 teaspoon baking powder
1/2 teaspoon baking soda
1 cup milk
1 teaspoon vanilla extract
3 eggs
1 cup semisweet chocolate chips
Directions:
Preheat oven to 350°. Coat a 9″x 13″ baking pan with cooking spray. Set aside.
Using an electric mixer, combine flour, brown sugar, peanut butter, and butter. Remove 1 cup of mixture and set aside.
Mix in baking powder and baking soda. Mix in milk and vanilla. Add eggs, 1 at a time, mixing well after each addition.
Transfer batter to prepared pan. Sprinkle top with reserved flour mixture and chocolate chips. Bake 35-40 minutes, or until a toothpick inserted into the center comes out clean.