April 10, 2012
Hummingbird Bundt Cake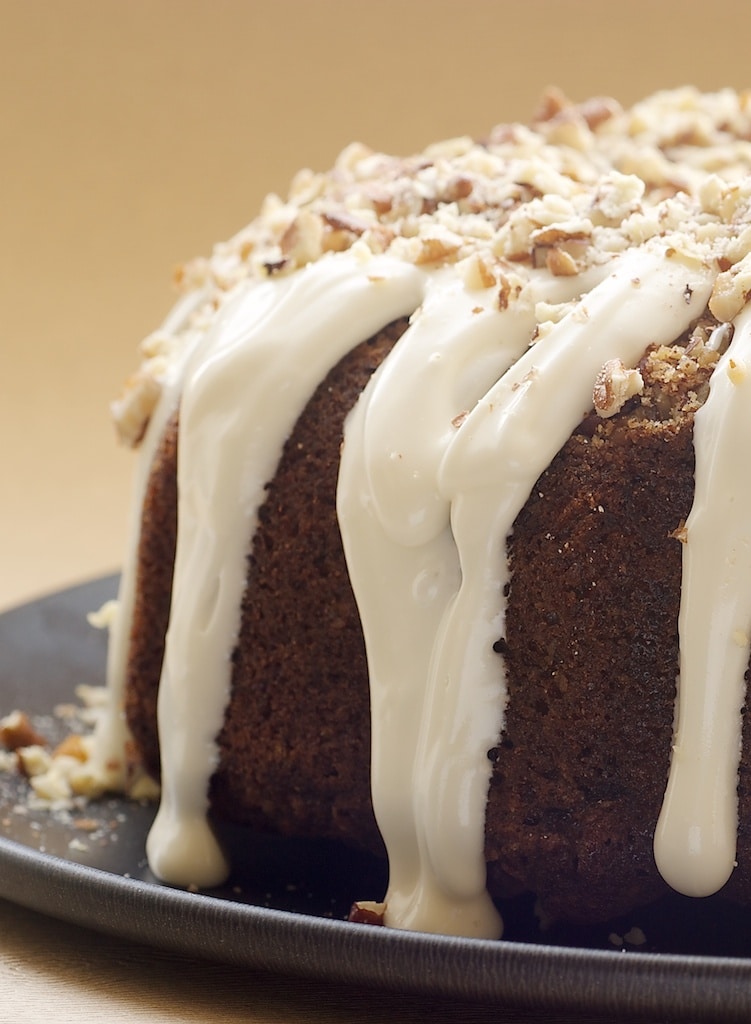 Hummingbird Cake is one of my favorite cakes. I don't make it often because it's just too dangerous to have around. There's something magical about that combination of bananas, pineapple, cinnamon, and cream cheese that is hard to resist.
In a recent issue of Southern Living, this slight twist on the traditional Hummingbird caught my eye. I immediately saved the recipe, putting it near the top of my to-bake list.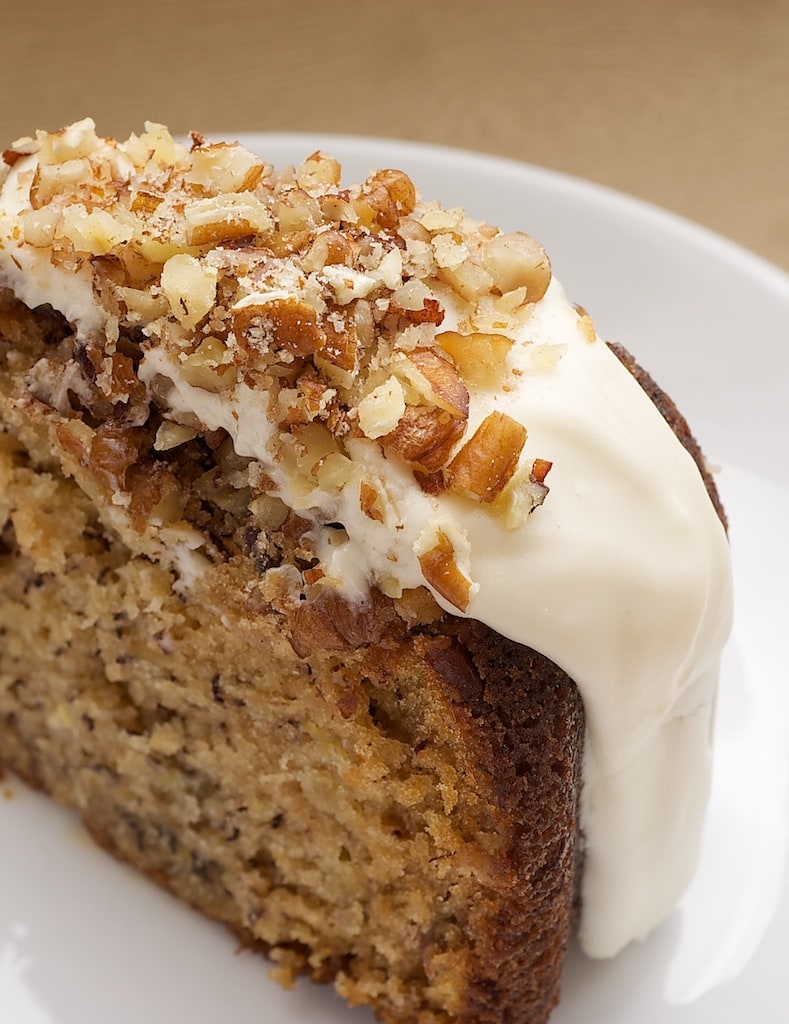 The bundt cake version doesn't really vary that much from the original recipe. The big change is its simplification by not making cake layers and skipping the frosting of those layers.
Not much is easier in the cake world than a Bundt cake. And, this one is topped with a cream cheese glaze that is poured over the cake. So, you get all the best of Hummingbird Cake, but just dialed down a couple of notches in the labor department.
Hummingbird Bundt Cake
Yield: 12 to 16 servings
Prep Time:25 minutes
Cook Time:1 hour 10 minutes
Hummingbird Bundt Cake features a delicious combination of bananas, pineapple, cinnamon, and nuts, all topped with a cream cheese glaze.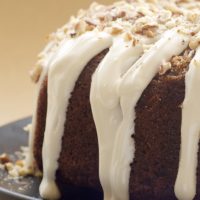 Ingredients:
For the cake:
1 & 1/2 cups chopped pecans, toasted (divided)
3 cups all-purpose flour
2 cups granulated sugar
1 teaspoon baking soda
1 teaspoon ground cinnamon
1/2 teaspoon salt
3 large eggs, lightly beaten
1 & 3/4 cups mashed ripe bananas (about 4 large bananas)
8 ounces crushed pineapple (undrained)
3/4 cup canola oil
1 & 1/2 teaspoons vanilla extract
For the glaze:
4 ounces cream cheese, at room temperature
2 cups sifted confectioners' sugar
1 teaspoon vanilla extract
1-2 tablespoons milk
Directions:
To make the cake:
Preheat oven to 350°F. Grease a 14-cup Bundt pan. Sprinkle 1 cup toasted pecans evenly in the bottom of the pan.
Stir together the flour, sugar, baking soda, cinnamon, and salt. Stir in the eggs, bananas, pineapple, oil, and vanilla. Stir just until the dry ingredients are moistened. Spoon the batter evenly in the prepared pan.
Bake for 60-70 minutes, or until a cake tester inserted in the center comes out clean. Cool in pan on wire rack for 15 minutes. Then, transfer the cake to a wire rack to cool completely.
To make the glaze:
Using an electric mixer on medium speed, beat the cream cheese, sugar, vanilla, and 1 tablespoon milk until well-blended. Continue mixing and add about a teaspoonful of milk at a time until the mixture is smooth and pourable.
Pour the glaze over cooled cake. Sprinkle the remaining 1/2 cup pecans over top of glaze.